NEWSLETTER
17.07.2007 SUMMER IN BULGARIA – THINGS TO DO DURING YOUR HOLIDAY HERE (PART 2)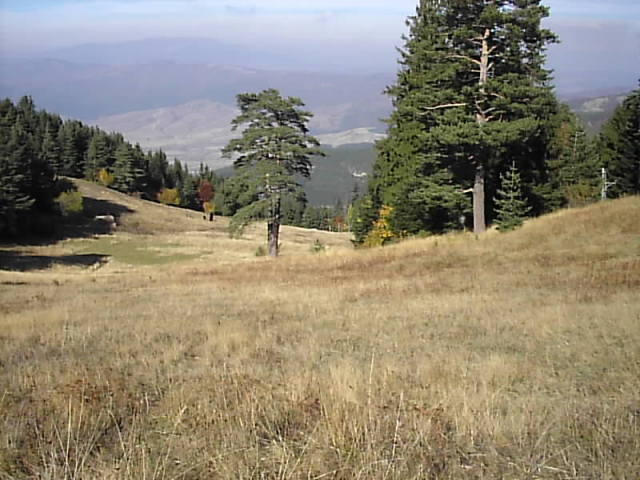 Chek our SUMMER PROMOTION
The ski resorts in Bulgaria have adjusted their strategies over the past few years and started to attract tourists in summer season too. Most of the hotels are open throughout the year offering various facilities like tennis courts, swimming pools, spa or even golf. This way ski resorts are turning into an all-year-round attraction and properties in these areas are becoming better and better investment.
Part 2
SUMMER IN THE SKI RESORTS
It is really very reviving to be in the mountains and enjoy the coolness and the fresh summer air. Find out below what summer attractions the ski resorts in Bulgaria offer:
BANSKO
Bansko
, a traditional town, which has grown tremendously over the past few years, has turned into a huge international resort with all modern facilities and expensive hotels. It has preserved its traditional architecture in combination with the latest architectural trends and designs.
Summer in Bansko is a wonderful choice – beautiful mountains suitable for climbing and hiking, nice hotels, spa procedures and therapies. Mountain biking is becoming more and more popular. Apart from that, summer is the perfect time to try rafting, horse riding, rock climbing or enroll for tennis court lessons. Fishing, ATV trips and off-road safari are among the most popular summer activities in the area. If you are not in for sports, you can enjoy trips to Kovachevitsa, Leshten, Melnik, Rozhen Monastery, Rila Monastery, Yagodinska Cave – all wonderful magnetic locations, which will add to your knowledge about Bulgaria. Or, you can try a barbecue in the mountains.
If you wish to change the scenery completely for a day or two, visiting Greece is also an option – it is quick and easy to go from Bansko to Greece through Kulata border crossing. Thessaloniki is only 100 km from the border and it is a big Greek coastal city. This is how you can combine the mountain relaxation in Bansko with a walk by the sea in Greece.
BOROVETS
Apart from the modern hotels and the facilities they offer,
Borovets area
is a very interesting place. Instead of staying in the resort itself, you can try the small family-run hotels in the neighbouring villages like
Beli Iskar
, Mala Tsarkva and Govedartsi. Although they are very close to the international resort, they have kept the traditional traits of Bulgarian villages – the churches, the small restaurants and cafes, the peace and quietness – all of these don't even remind you of being close to a busy tourist centre and you can feel it best in summer.
You can try climbing the highest mountain peak on the Balkans – Musala – there is a tourist route which is easy to follow. Bikes for rent are a suitable option for the keen bikers and paragliding is available for the more adventurous up in the mountains close to the Rila Lakes – a place which is astonishingly beautiful to see.
Malyovitsa peak is another local attraction – it is just 20 km from Borovets and apart from the hotels and restaurants it offers rock climbing – this is one of the most difficult climbing routes in Bulgaria.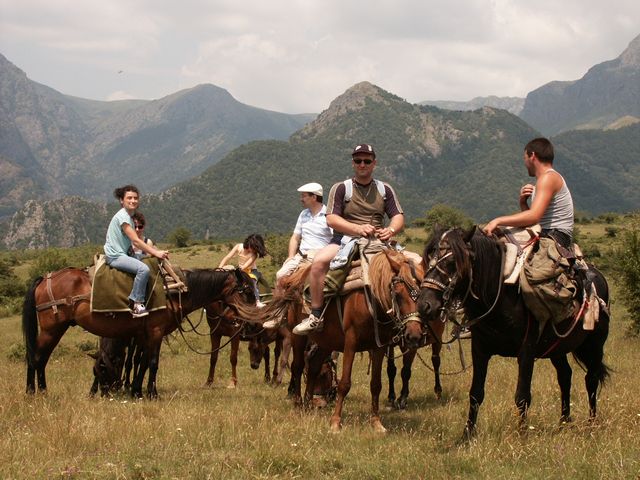 Spa treatment
lovers can also have their best place in the area – Belchin Banya and Dolna Banya are famous for their healing waters and are just 15-20 km from Borovets.
GOLF
players will also love the area as there is a golf course at
Ihtiman
– a small town about 50 km from Borovets. The rest of the company, who don't play golf, can entertain themselves at the swimming pool, football field, tennis courts, basketball and volleyball pitches, or at the horse riding manege.
Iskar Lake is also a few minutes drive from Borovets – it offers summer sports, fishing, sun-bathing in the mountains and swimming!
See also
SUMMER IN THE COUNTRYSIDE
REQUEST THE FULL TEXT of the article now