NEWSLETTER
10.07.2007 SUMMER IN BULGARIA – THINGS TO DO DURING YOUR HOLIDAY HERE (PART 1)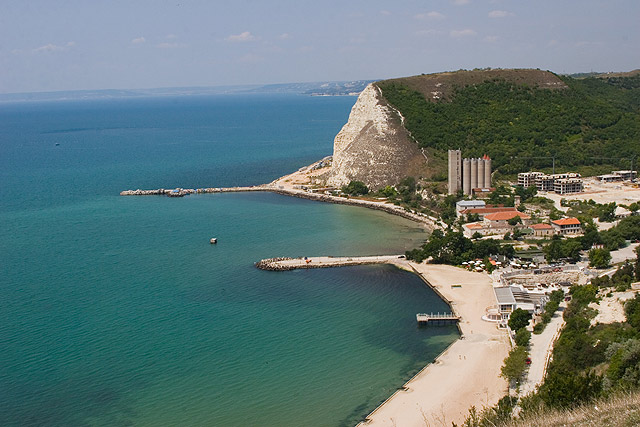 Check our SUMMER PROMOTION
It is now time for relaxation and entertainment – a time of the year, which everyone expects eagerly throughout the rest of the year. Summer holidays, nice weather, trips and new experiences are an integral part of the season.
Bulgaria has been more and more attractive for the tourist attractions and recreation activities it offers. These are some of the main factors which drive the property interest towards our country. Have a closer look into the various entertainment opportunities in the different parts of Bulgaria - you may be surprised by the variety of locations and attractions. We will be glad to tell you more about them and you are more than welcome to visit!
We will tell you more about the attractions in each area over the following few newsletters to help you plan your trip best.
Part 1
SUMMER AT THE BLACK SEA COAST
Without any doubt the main summer attractions are the sea and the sandy beaches. Apart from that the sea areas have a lot more to offer:
VARNA
Varna is the biggest city on the Black Sea coast in Bulgaria and it has grown into a mega police together with the adjoining resorts. You can choose to spend a few days in the city and enjoy the summer festive atmosphere, shopping, sightseeing and walking on the coast. Varna offers a full variety of entertainments – the traditional summer and city attractions in one. There are a plenty of museums, theatres, galleries or even cathedrals, astronomic observatory, aquarium, dolphinarium, zoo, and of course – shopping malls and fantastic pedestrian zones. For the ones that like bars and restaurants, Varna offers a greater variety of those than almost any other place in Bulgaria – beach bars with pleasant music, night clubs and traditional Bulgarian restaurants make the city cosmopolitan and very modern. Besides, there are direct flights to Varna and you can be there literally in a few hours.
VARNA BEACH RESORTS
GOLDEN SANDS
is one of the most popular beach resorts. It is one of those places that offer high quality service in fancy hotels and restaurants. Apart from the sun bathing, the spa and sports centres are also worth-trying. It is the place for a pure holiday out of the city atmosphere.
KAVARNA
, situated north of Varna, has grown into a new resort with marina, luxurious complexes and vast sandy beaches.
Apart from the traditional beach delights, you can go for walks and visit Cape Kaliakra with its 70 m tall vertical crimson cliffs.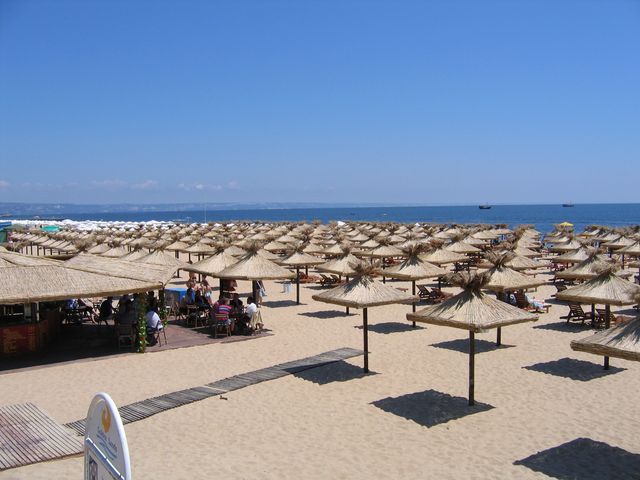 BOURGAS
Situated south of Varna, Bourgas is a favourite place for many local and foreign people. The town is smaller than Varna but offers a unique atmosphere of relaxation and of course, a seaside breeze. Bourgas is a busy city throughout the year but in summer it becomes more laid-back and tourist-like. The pedestrian zones are full of people in the evenings for nice dinners outside in the centre and by the sea.
Bourgas is a city with a lot of
cultural events
you can enjoy in summer. A lot of outside shows and international events contribute to the festive summer atmosphere. A lot of shops selling jewels, clothing, souvenirs and books as wells as museums and theatres contribute to the typical city indulges. And the beaches make it much more than just a city.
SUNNY BEACH
Indisputably the most popular and developed beach resort in Bulgaria – Sunny Beach is one of the symbols of the Bulgarian tourist industry. The resort is an international place for summer entertainment – sun bathing, water sports, boat trips, bars, restaurants, variety of hotels and architecture, night clubs and lots of shops – this is all part of the resort and its attractions. Sunny Beach is a place that surely has to be visited as it offers an incomparable blend of interesting things to do and people to meet.
See also SUMMER IN THE SKI RESORTS
REQUEST THE FULL TEXT
of the article now