NEWSLETTER
04.05.2010 Rural properties in Bulgaria – prices, trends and perspectives in 2010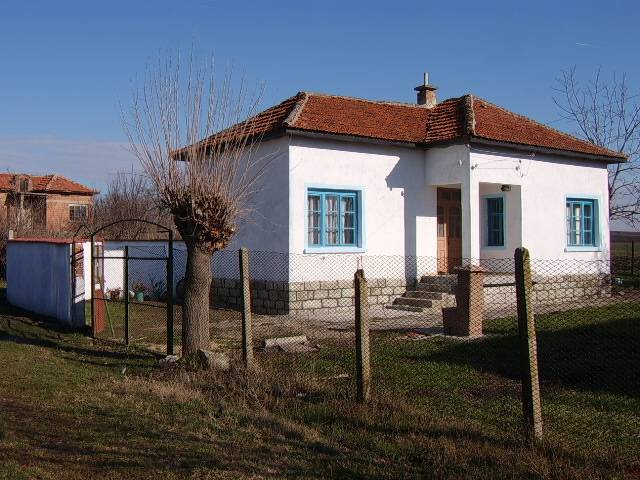 Rural properties
were probably most affected by the crisis as their prices fell by 53% in a year. In the first quarter of 2010 the number of realized deals with
rural properties
remained the same as that in 2009 but the average price of the rural properties sold in 2010 is 9,640 Euro while in the beginning of 2009 it was 19,980 – a decrease of 52% (the average price of sold rural properties for the whole of 2009 was 14,300 Euro).
Average prices* of sold rural properties as per region and percent of decrease compared to 2009:
• Regions of
Varna
and
Dobrich
– 10,700 Euro -28%
• Region of
Stara Zagora
– 8,530 Euro -37%
• Region of
Vidin
– 5,900 Euro -16%
• Region of
Montana
– 4,500 Euro -6%
• Region of
Pleven
– 5,500 Euro +15%
*
The average prices for 2009 and 2010 are based on actual concluded deals with clients of BULGARIAN PROPERTIES.
At present in the villages
around Sofia
there is no demand for houses, there are deals mainly with plots of land. In the villages around
Bourgas
,
Plovdiv
,
Veliko Tarnovo
,
Yambol
and
Kardzhali
the deals are too few to make statistics. The biggest number of deals are concluded in the area of
Stara Zagora
, where prices fell only in the beginning of this year with 37% compared to 2009 and 2008 (there was no decrease in property prices in this region in 2009 compared to 2008).
What type of rural property can be bought for up to 10,000 Euros and where?
The supply of
rural properties
in Bulgaria is quite big and there are
properties for less than 10,000 Euro
in almost all regions around the country, as in some areas these properties prevail. For a
price under 5,000 Euro
one can buy a house in a very bad condition, but with а huge yard and it is exactly the yard that attracts buyers.
At prices between 5,000 and 10,000 Euro
there are houses in а good condition which need renovation work – these are the typical Bulgarian houses which have no internal bathroom and lavatory and are set in villages not very close to the big cities – 30 km and more.
Properties which are located close to the big cities retain higher prices as the villages they are in are more populated, less properties are put up for sale there and there is interest towards them on the part of Bulgarian buyers as well – including for permanent living. The cheapest houses are in villages which are smaller and more distant from the cities. However, it is exactly in these villages where the foreign buyers find beautiful nature, authentic culture, clean air, and friendly attitude which are central for their decision for buying a
rural property
.
Who buys rural properties?
Since the beginning of 2010 they are mainly foreign buyers from various nationalities – British, Belgian, French, even Irish (which at present are very few) and also from faraway destinations like Australia, Canada, the USA and even China. Most of the buyers are people between 50-60 years who have savings and the low property prices in Bulgaria attract them to buy a second home, a place for permanent living or even a business property to use after they retire. Some foreign buyers buy
plots of land
– they do that mainly for investment purposes as prices of land followed the general price decrease and this property type once again makes a very attractive purchase.
Most of the buyers from Western Europe say that the crisis there is already passing and they feel more secure in their income and can afford to think of buying a property abroad.
Very often rural property deals are concluded at prices 5-15% lower than offer prices. Rural house sellers are more flexible when it comes to negotiations and are willing to make such discounts because they know that the market is oversaturated with such properties and if they can't afford to look after their houses they will lose their value. The openness to negotiations and price reduction are also a result of the competition Bulgarian sellers face from foreign owners of rural properties in Bulgaria who are willing to make bigger discounts in order to sell their properties fast.
With the summer season approaching there are more viewing trips on the part of foreigners who traditionally combine their holidays with the search for suitable properties in Bulgaria.
Forecast for rural property prices in 2010:
The main buyers on this market continue to be foreigners looking for the cheapest properties possible. In comparison to the big cities where prices fell less the lack of local interest in
rural properties
makes them more unstable regarding their price. Right after foreigners retreated from the market a year and a half ago prices of
rural properties
dropped a lot. The statistics of BULGARIAN PROPERTIES shows that the number of sold
rural properties
in the first quarter of 2010 equals that of the same period in 2009 but now they are sold at lower prices. Until sale volumes start to increase we cannot say that we have reached balance prices and therefore there is a possibility for a further price drop. In some areas like Plovdiv and Stara Zagora prices remained stable in 2009 but since the beginning of this year we are witnessing a decrease which means that the process of price reduction of
rural properties
still continues.
---
Copyright: 2010 Bulgarian Properties Ltd. All rights reserved. For further information or advice please contact us on tel: +359 2 9 11 50 or e-mail: info@bulgarianproperties.com. The use of this article by third parties is allowed only with proper quotations of the source www.BulgarianProperties.com and the Author of the article. The data in this material has been collected by the Author and Bulgarian Properties Ltd. and is presented for information purposes only. We have made every effort to ensure the accuracy of the data. However, Bulgarian Properties Ltd. cannot be held responsible for loss or damage as a result of decisions made based on this article.
© Bulgarian Properties Ltd. 2010.