NEWSLETTER
21.04.2009 Rural Properties – The Alternative Holiday Homes in Bulgaria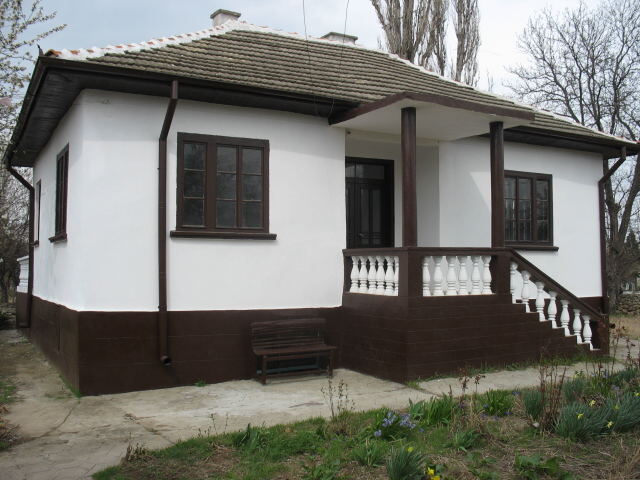 1. Average prices of completed deals with rural properties in 2009
When speaking of average prices of realized rural property sales we do it with the condition that they are to be seen as an indicator for comparison to the average prices of realized rural property deals from previous periods and for analyzing the market trends and not for averaging the price levels of
rural properties
in a certain area.
Rural properties
have diverse qualities and each region offers houses with unique characteristics, location, size, etc. and, naturally, with corresponding higher prices. Also, each area has its typical parameters regarding the built-up area and the size of the yard. For example, the villages around Sofia up to the ski resort of Borovets, around the seaside and other attractive regions have smaller yards and bigger built-up areas while the properties in the more unpopular areas around
Yambol
,
Montana
and
Pleven
have bigger yards, more space between the next house and smaller living areas. This means that depending on the region the big yard or living area cannot always be used as a distinguishing feature that could increase the property price and make it stand out, as many of the other properties would probably have the same parameters.
Here are the average prices of the completed deals with
rural properties
in 2009 by regions and descriptions of what properties can be bought for these prices:
•
Villages around Sofia
– 16,230 Euros – these are mainly houses and villas to the north of the capital, around the town of Svoge, as well as to the southwest, close to the town of Pernik, with about 100 sq.m. of living area, with a yard of between 500 to 1,000 sq.m., not repaired and unfurnished but in a good overall condition.
•
Varna region
- 38,200 Euros – in the areas around Varna the interest of the buyers is directed mainly towards newer or renovated houses 40-50 km from the city of Varna, with a built-up area of 120-130 sq.m. and a yard of about 500 sq.m. This type of properties is to be found mainly to the west of Varna.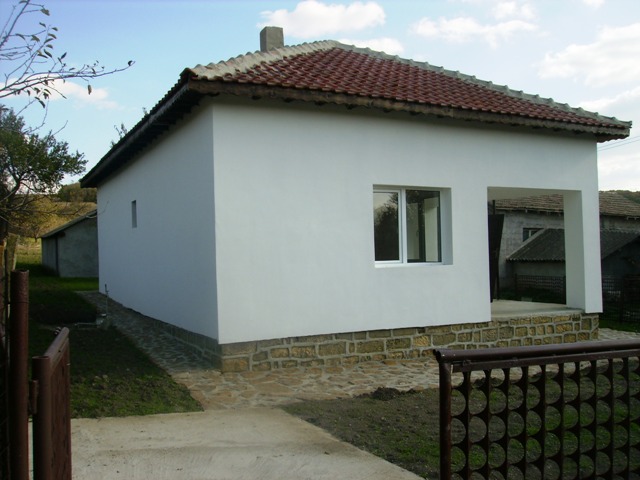 •
Bourgas region
- 27,000 Euros – a typical example for this area is a house about 40-50 km from the city of Bourgas in the direction of the town of Karnobat (to the west), with an area of 150 sq.m. with a yard of 800 sq.m., in a good condition – partially renovated and unfurnished, or not renovated but well preserved with a possibility to be lived in without investing too much in repair works.
•
Veliko Tarnovo region
- 12,600 Euros – these are houses of about 80 sq.m. with a yard of 1,000 sq.m., in good condition, old, not renovated and unfurnished, about 30-40 km north of Veliko Tarnovo.
•
Yambol region
– 9,000 Euros – these are houses with a built-up area of about 90-100 sq.m., with a yard of 1,200 – 1,500 sq.m., in need of renovation and furnishing, located about 20-30 km to the east and west of Yambol, as well as around the town of Elhovo.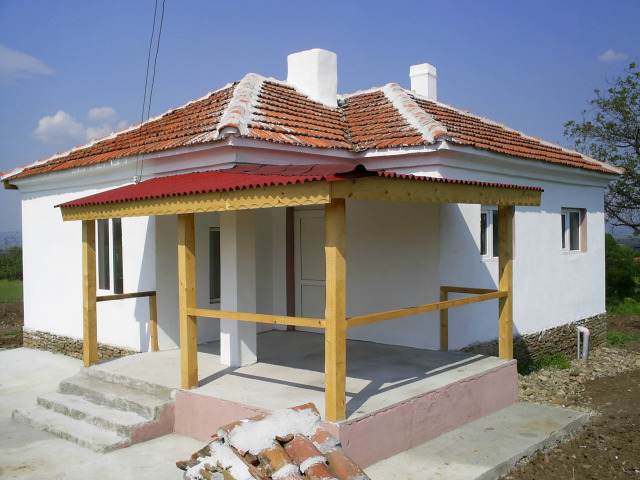 •
Montana region
– 4,500 Euros – old houses in need of repair works, with an area of 100-120 sq.m. and a yard of about 1,000 – 2,000 sq.m. These houses are set in the plain to the north and east of the town of Montana. The houses which are set closer to the mountain cost more.
•
Pleven region
– 4,000 Euros – old houses with an area of 100-120 sq.m. and a yard of about 1,000 – 1,500 sq.m. in need of renovation and furnishing. They are located about 40-50 km to the north of the town of Pleven.
•
Vidin region
– 13,000 Euros, as there buyers can find very cheap old houses and houses in very good condition with an area of 80-90 sq.m. and large yards of 1,000 – 2,000 sq.m. close to the River Danube.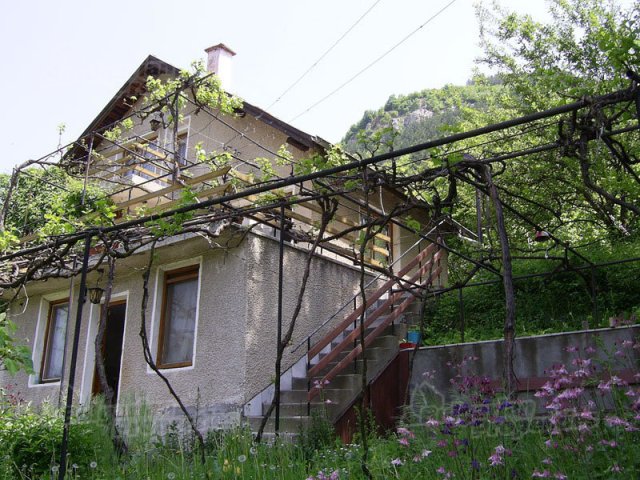 •
Stara Zagora region
(the same is valid for
Plovdiv region
) – there are not enough concluded deals in 2009 to prepare a statistics for this region as there rural property prices remain quite high. However, since the beginning of March the trend shows that the prices are falling by about 20-25% which results in interest on the part of potential buyers. There are concluded deals for properties close to Stara Zagora at prices about 10,000 Euros for houses of 70-80 sq.m. with yards of 1,000 – 1,500 sq.m., about 50-60 km from the city.
2. Rural property buyers' profile
Currently foreign buyers of
rural houses
still outnumber Bulgarian buyers but the latter are becoming more and more active.
Foreign buyers do not look for
rural properties
only in the popular and expensive villages around the bigger cities. On the opposite, they see no difference whether the property is 20 or 50 km from the town and sometimes even see smaller and more secluded villages as an advantage that also has a lower price.
In most cases foreign buyers are middle-aged and before retirement, with grown up children or are pensioners. They want to buy a holiday rural property where they would stay a few months a year. Lately more and more foreigners are planning to
move to Bulgaria
permanently in the near future. This is usually prompted by the high cost of living in their countries and the constant insecurity, especially now in the conditions of a financial crisis. We can also say that foreigners appreciate the underdeveloped small villages which take them back to basics and to a more peaceful life. They see Bulgarian villages as a place where they can go back to nature.
Foreign buyers prefer to have bigger yards and look for the solitude of the houses set at the end of the village. That is why very often this type of buyers do not care so much about the condition of the house but about the size of the yard – 2,000 sq.m. and more.
Currently BULGARIAN PROPERTIES offer a wide choice of
rural properties
in some of the most attractive villages around the country bought by our clients some years ago. These properties have been renovated and kept in very good condition. Now their foreign owners are reselling them at a very good price as usually these sellers are flexible when negotiating with potential buyers and are willing to make discounts. This type of property usually sells quite fast as part of the buyers are Bulgarians, and part are foreigners of different nationalities - Russians, Danish, French, Swedish, Dutch, Norwegian, etc.
The Bulgarian rural property buyers still prefer to buy properties nearer to the bigger cities for a permanent living with their kids and family. These properties are to be considered as residential properties, not holiday. As for holiday, Bulgarians like to buy houses near the popular Bulgarian ski or beach resorts or plots of land where they can build houses they personally like, not convert existing ones.
3. The most attractive villages for rural property buyers
In the various regions these villages are:
•
Sofia
– Vlado Trichkov, Rudartsi
•
Varna
– Goren Chiflik, Pchelnik. What is typical about the settlements around Varna is that to the north they are more commercialized, to the south – not so populated and with more preserved nature and to the west they are cheaper.
•
Bourgas
– Kamenar, Kableshkovo, Kosharitsa, Tankovo and the villages around Karnobat
•
Veliko Tarnovo
– Prisovo, Malki Chiflik, Lovnidol (close to the town of Gabrovo) and traditionally in Arbanasi, but properties there are quite expensive
•
Yambol and Elhovo
– Nedyalsko, Chargan, Tenevo, Lyulin, Sinapovo, Srem, Boyadzhik
•
Montana
– Yakimovo, Medkovets
•
Pleven
– Batsova Mahala, Novachene, Belene (the interest there is mainly connected to investment purposes), Dabovan, Zagrazhden
•
Vidin
– mainly villages along the Danube – Gomotartsi, Koshava, as well as the villages around the town of Belogradchik whose popularity grew a lot lately due to
the nomination of the Belogradchik Rocks
in the
New 7 Wonders of Nature
world ranking
•
Plovdiv
– Kuklen, Staro Zhelezare, Chernichevo
•
Stara Zagora
– mainly around the town of Chirpan – Bratya Daskalovi, Zetyovo
There is a great interest to these villages but this raises the prices of
rural properties
there and they are higher than the average prices of the concluded deals since the beginning of 2009, i.e. the price the potential buyers would pay. The trend in 2009 shows a demand for
cheaper properties
in an acceptable condition.
View all our rural property offers
Read BULGARIAN PROPERTIES 1Q market analysis
Contact the author
---
Copyright: 2009 Bulgarian Properties Ltd. All rights reserved. For further information or advice please contact us on tel: +359 2 9 11 50 or e-mail: info@bulgarianproperties.com. The use of this article by third parties is allowed only with proper quotations of the source www.BulgarianProperties.com and the Author of the article. The data in this material has been collected by the Author and Bulgarian Properties Ltd. and is presented for information purposes only. We have made every effort to ensure the accuracy of the data. However, Bulgarian Properties Ltd. cannot be held responsible for loss or damage as a result of decisions made based on this article.
© Bulgarian Properties Ltd. 2009.