NEWSLETTER
30.01.2007 MATURING MARKET SETS INVESTMENT PATTERN FOR 2007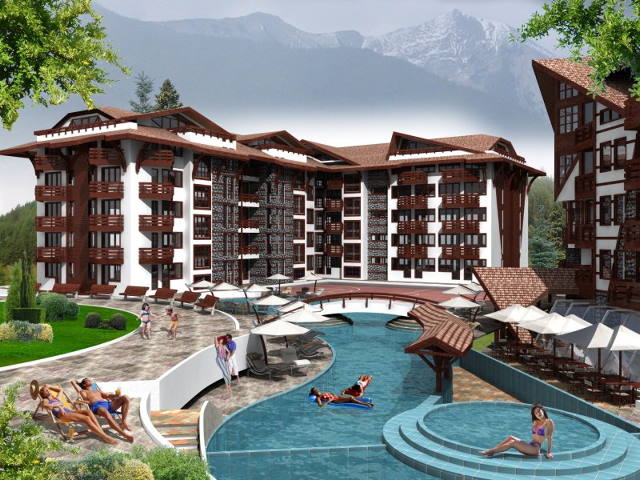 Despite the claims being made by many agents, it is generally recognised across the industry that the quick turn-round profits from the 25-30% annual capital gains of the last few years are now over. At the same time, though, real estate in Bulgaria is still one of today's most profitable investment opportunities.
With the people of Bulgaria now enjoying EU citizenship, greater employment opportunities, rising income levels and wider access to financial facilities, domestic demand is growing at an unprecedented rate. Add the thousands of foreign buyers purchasing holiday homes and investment properties into the equation and it's easy to see why Bulgaria's residential and buy-to-let sectors are currently outperforming those of most other European countries.
As the property market continues to mature, we are beginning to see a much more stable and predictable pattern of growth. Data returns from the Real Estates National Association show that property prices increased by an average of 17% through 2006, with forecasts of between 14% and 16% growth for the next 3 years.
Along with the impact of Bulgaria's EU membership, the twin drivers behind this are the sustained growth of tourism and the massive injection of managed funds and private investment capital in the commercial sector. Commercial development is re-shaping the landscape with a new wave of office projects, logistics and distribution centres, retail malls, business parks, world-class hotels, leisure complexes and golf courses. And when you add in the target increase in visitor numbers to 8 million from last year's record 5.2 million, you have the framework for sustainable capacity growth. This will ensure a consistently rising demand from both business visitors and tourists for high quality rental accommodation in good locations which, in turn, means that today's investors will find Bulgaria continuing to out-perform other countries such as France or Spain in the medium and longer term.
None of this would be possible, of course, without comparable levels of investment in the underpinning infrastructure. This traditionally lags behind the more glamorous projects, but the gap is closing. The new facilities at Sofia Airport were opened in December at a cost of € 110 million, Plovdiv has been identified as Ryanair's preferred base and the terminals at Varna and Burgas are scheduled for major re-development to double their capacity. Alongside this, almost EUR 6 billion of EU funding has been allocated to reduce development gaps, with some 2 billion dedicated to the road network and, subject to project approval, there is a further EUR 800 million earmarked for railway modernisation.
Today's visitor to Bulgaria will witness a scale of development matched only by huge, taxpayer funded national projects such as the regeneration of London's Docklands through the last decade. What they may not see, though, at least at first glance, are the effects of Bulgaria's innovative political and economic strategies that have led to a consistent rise in inward investment over the last five years, an annual GDP growth of 6.7% for 2006, compared with the EU average of 2.7% over the same period and a reduction in the rate of corporation tax to just 10% from this year.
Less obvious than the bricks and mortar, perhaps, but no less important, these are just some of the critical stabilising factors that will keep the graph of Bulgaria's property market moving steadily but firmly upward through 2007 and beyond.