NEWSLETTER
24.03.2009 Education in Bulgaria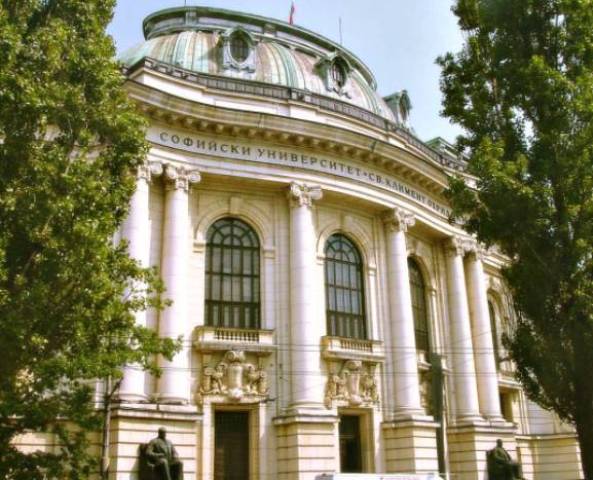 As part of our "
Moving to Bulgaria
" series, we are pleased to add Education to the growing library of key areas that are particularly important to those thinking of moving here. Here, we explore how the Bulgarian educational system operates; how students access and progress through it; and how it compares with - and differs from - the education with which expats and their children may be more familiar ...
Structure and Background:
The Bulgarian constitution states that: everyone, including citizens from EU and EEA countries who are living and working in the country, shall have the right to free education in state and municipal schools. This means that the only costs for which parents are asked to pay for their children's schooling in Bulgaria are textbooks, stationery and school field trips.
Bulgaria's school year starts on September 15 (or the following Monday if this date falls on a weekend) and comprises two terms, finishing in late May or early June. School attendance up to the age of 16 is compulsory and the educational system covers three levels: pre-school education, basic and secondary education and higher education. Pre-school education includes children from age 3 to 6 / 7. Nursery school attendance is optional. Basic education (grades 1 to 8) comprises primary school (grades 1 to 4) and pre-secondary school (grades 5 to 8). This can be attained at state owned, municipal and private schools. After successful completion of grade 4, a Certificate of Primary Education is issued, while a Certificate of Basic Education is issued after successful completion of grade 8.
Secondary education (grades 9 to 12 / 13) is divided into comprehensive, profile-oriented or vocational categories and is provided by comprehensive, profile-oriented or technical / vocational schools, together with a number of specialised and professional schools offering programmes such as the International Baccalaureat and / or vocational qualifications. After successful completion of secondary education a Diploma of Secondary Education is issued, together with a Certificate for Professional Qualification as appropriate. Holders of these qualifications are entitled to continue their education to a higher educational level, without restriction as to the choice of establishment. Admission to higher education institutions is based on interview and entrance examinations.
The Curriculum:
When students move to the level of secondary education, their studies and their curriculum becomes more specialised and are directed towards their particular programme or profile, namely: professional, technical or vocational. Before this, though, during their progression from Grade 1 to Grade 8, all students follow a standard, national curriculum as detailed by the Ministry of Education …
Educational Outcomes and Achievements:
The grading system for all schools is based on a six-point scale, from fair to excellent but students are not ranked against their peers. Students' move from grade to grade by age and their progress through each level of the educational system is recognised through the award of a national Certificate or Diploma upon successful completion of the academic programme at the relevant level. The awards at each educational level can be summarised …
Primary School
Length of programme: 4 years
Age level: from 6 / 7 to 10
Award: Certificate of Primary Education
Basic School
Length of programme: 4 years
Age level: from 10 to 14
Award: Certificate of Basic Education
Comprehensive Secondary School
Length of programme: 4 years
Age level: from 14 to 18
Award: Diploma of Secondary Education
Vocational-technical school
Length of programme: 3 years
Age level: from 14 to 18 / 19
Awards: Diploma of Secondary Education & Certificate for Professional Qualification
Profile Orientated Secondary School
Length of programme: 5 years
Age level: from 14 to 19
Award: Diploma of Secondary Education
Professional school
Length of programme: 2 years
Age level: from 14 to 16
Award: Certificate for Professional Qualification
College and University
Length of programme: 3 to 5 years
Age level: from 18 / 19 to 21+
Award: Degree or Professional Qualification
Accessing the Education System:
Responsibility for the delivery of education rests with a partner network of central government, local authorities and heads or principals of individual schools / colleges. Accordingly, the starting point for new parents is to set up a meeting with the head of the local school. Even though children will probably not start at their new school until the following September, which is the only intake date used by most schools, this initial meeting should be arranged as soon as possible after moving to the area. Depending upon the time of year that you move to Bulgaria, this may mean a considerable delay before children join their new school and, while this delay might seem rather unusual, it does provide two significant advantages for foreign children. Firstly, it allows time for concentrated language studies, which will assist learning and integration when school attendance does start and, secondly, it offers an important period of social and (sometimes) emotional adjustment without the pressure of being "thrown in at the deep end".
A further point to note is that initial entry in September offers the best arrangement for new students to fit in with their year group. Since, schooling in Bulgaria starts at age 7, rather than at 5 years as in the UK and western Europe, it is quite common for new foreign students to drop back a year so that they are taught with their same age group. Again, this ensures that a new student's first year is as comfortable and free of pressure as it can be. Having said that, decisions about year group alignment are normally made between parents and the school head with reference to the individual student's abilities and aptitudes.
Practical Issues:
While there are some structural features unique to Bulgaria's educational system - eg: school starting age and the award of certificates based on programme completion rather than competitive grading, it is important to recognise that in terms of the fundamental issues such as: the curriculum, progression pathways and the international equivalence and recognition of qualifications, the Bulgarian system is now pretty much on a par with that of other EU countries. However, some of the underpinning reforms introduced in 2007 when Bulgaria joined the EU are still working their way through the system and it is important to note that, like most things in Bulgaria, education should be considered as a developing process, rather than a fixed and static system. In this context there are three current issues that may arise …
1)
School Fees:
Historically, foreign children were charged for attending state schools unless they were permanent residents under Bulgarian law. This practice went back for at least 20 years and possibly as long as 60 years and has led to some instances of confusion where foreign nationals have been asked to pay school fees. Following EU accession, though, this law was changed so that children of EU and EEA European Economic Area citizens living in BG do not have to pay. There is case law related to this issue, namely that: … "on 19.03.2008, under Directive 2004/38EC, the Bulgarian Ministry of Education and Science confirmed and acknowledged that EU law has supremacy over National provisions and, in line with the EC Court of Justice case-law, and taking into account the Lisbon Treaty and the Charter of Fundamental Rights of the European Union, it is accepted that EU and EEA citizens shall have the right to free access to compulsory education in Bulgaria. Regional Education Inspectors and school Headmasters in Bulgaria have been informed of this decision".
So, in the unlikely event that the Head of your local school is still not aware of this and asks you to pay school fees, the fact is that your child's education is free. (for further information, see: Solvit Report for 2008, Annex 4, page 27: part of the EC Europa programme)
2)
Entry Documents:
As indicated above, Bulgarian children moving to a higher level within the educational system will have been awarded a Certificate or Diploma upon completion of the academic programme at their previous level. This means that two Certificates will normally be acquired during progress through primary and secondary education, namely at age 10, a Certificate of Primary Education and at age 14, a Certificate of Basic Education. In addition to being recognition of a student's achievement, each Certificate or Diploma is also an administrative requirement for progression to the next level. The problem that this generates for many parents is that there are often no equivalent certificates in other EU countries, which means that the new student may not have the necessary school entry level documents. In such cases, it will be necessary for the parents to obtain similar or related documents from their child's previous school. In the UK, this would mean records of SATs or Key Stage Assessments, together with school reports and attendance records, all certified by the school or education authority.
These documents will normally need to be translated and will then be accepted for children up to the age of 13 years joining their Bulgarian school at up to Grade 7. But the situation changes for children aged 14 years and above who will be entering secondary education at Grade 8 or higher. Although the same documents from the previous school will be required, the Head of school may now require that these are translated, notarised and legalised as official documents. The rationale for this is that, because of the more rigorous academic requirements of secondary education, it is considered appropriate to ensure that older, non-Bulgarian speaking foreign students are not simply placed in to the system without formal validation of their previous standard of education.
3)
Home Schooling:
At present, home schooling is not normally permitted in Bulgaria. Only certain children with handicaps may study at home and their programme must be approved and integrated with a school. Failure to do this is a criminal offence under Article 47 of the Public Education Act of 1999. However, there are new rules and measures currently under review, including individual education plans and distance learning. Individual plans are tailored to the child's requirements and can include part home schooling and part attendance. Distance learning is at an experimental stage and may require registration with a school and scheduled consultations with teaching staff. Special, individual learning plans for children with special needs or those considered "talented or gifted" are also under consideration
Summary:
Here, we have specifically addressed only the national, public educational system, rather than private or international fee paying schools. The reason for this is simply that, while private sector education is perfectly feasible, the majority of expat families opt for the state system, usually with additional private tuition during the first few months until their children become comfortable with the language.
And, finally, when planning and making the transition to the new "system", perhaps the most important point to recognise is that it is often expat parents who are more anxious and concerned than their children. In most cases, the children settle in easily, make new friends, master the language and quickly begin to benefit from their Bulgarian education - so, maybe we should be learning more from them …
Contact the author
---
Copyright: 2009 Bulgarian Properties Ltd. All rights reserved. For further information or advice please contact us on tel: +359 2 9 11 50 or e-mail: info@bulgarianproperties.com. The use of this article by third parties is allowed only with proper quotations of the source www.BulgarianProperties.com and the Author of the article. The data in this material has been collected by the Author and Bulgarian Properties Ltd. and is presented for information purposes only. We have made every effort to ensure the accuracy of the data. However, Bulgarian Properties Ltd. cannot be held responsible for loss or damage as a result of decisions made based on this article.
© Bulgarian Properties Ltd. 2009.