NEWSLETTER
12.06.2007 BULGARIANPROPERTIES – MAIN SPONSOR ON THE CEPIF FAIR IN WARSAW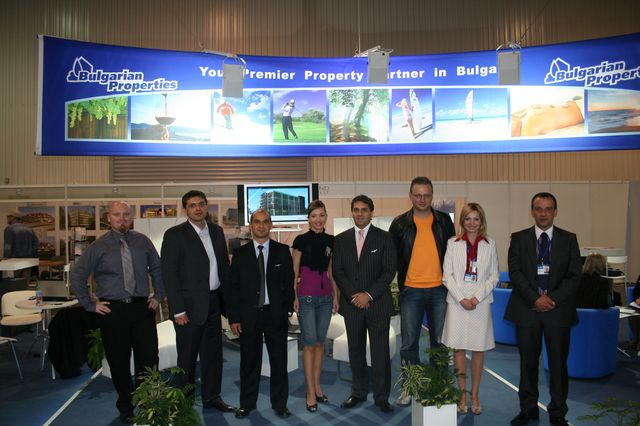 BulgarianProperties has successfully participated in the the Central and Eastern Europe Property Investment Fair, CEPIF, which took place between the 2nd – 4th June 2007 in International Expo Center in Warsaw. The event met developers, co-operatives, real estate agencies, single-family house construction companies, banks and other financial institutions, interior design companies.
As the main sponsor of CEPIF the BulgarianProperties`s stand helped for the presentation of the company as one of the biggest, best structured and most professional exhibitors, with the most impressive property portfolio. Our top-offers for off-plan and already completed developments and properties have been presented on the stand of the company.
We are happy to say there has been a great interest towards the products and services of BulgarianProperties which resulted in many reservations and property sales on the exhibition itself. We met new potential partners from abroad with whom we will start cooperations in order to provide even better services.
CEPIF is Central & Eastern Europe's largest real estate event, attracting 3056 participants from 29 countries in May 2006. It is an event for professionals operating, or with interests, in the CEE market. Concentrated solely on Central & Eastern Europe, it is the ideal place for companies and cities to showcase their strengths, high-light their achievements, reveal their plans and raise their profiles. Investors from across the world come to CEPIF to look for opportunities and partners in Central & Eastern Europe. CEPIF 2007 is the 4th edition. This year the event was visited by around 15000 attendees and over 250 exhibitors.