NEWSLETTER
19.05.2009 BULGARIAN PROPERTIES' Advice to Property Buyers in a Time of Crisis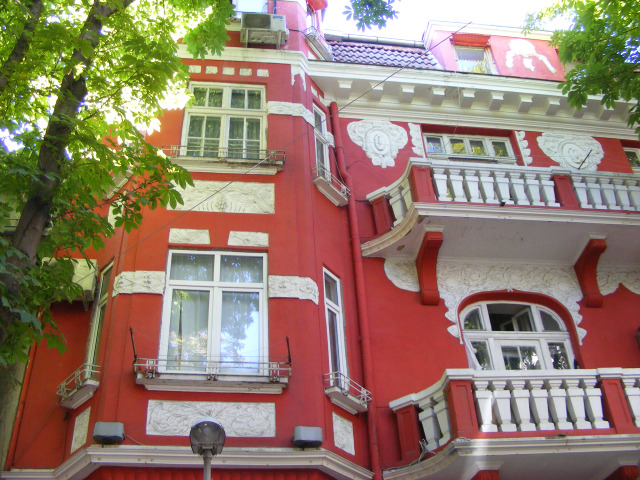 1. Take maximum advantage of the crisis.
A crisis in the real estate sector happens relatively rare. Even though the demand has now decreased, there will always be a demand for properties in Bulgaria as an emerging market and top tourist destination. Besides, properties have always been a reliable haven for investors who do not want to take any risks and this is also valid during economic crisis. Therefore, do not hesitate to buy a property if you have found a suitable one. Act now because you might not have another chance like that.
2. Choose the right moment.
Prices do not decrease overnight. This is a process which usually takes a few months. Buy when prices reach the bottom. It is hard to tell when exactly they will reach their minimum level, therefore turn to your real estate consultant for advice.
3. Estimate whether you can afford it.
When property prices fall you will feel much wealthier with the money you have. You will find out that with your budget now you will be able to buy a bigger or more luxurious property. However, do not overestimate your potential but and estimate properly whether you can afford it. Do not forget that to own a property means constant expenses related to its maintenance and taxes.
4. Buy quality properties.
Do not be tricked by the lower prices of some properties. Be careful what you buy. In a time of crisis it is the prices of low-quality properties and of those with bad location that decrease most. Spend a little bit more but choose the better quality.
5. Buy properties that are for sale under their market value.
When there is a crisis the exact market price is difficult to determine. Nevertheless, if you are very lucky, you might find properties for sale at lower prices than the others of the same class. The reasons for that could be different – urgent need for cash, looking for fast sale, underestimation of the market, etc. Try to identify such offers and if they are of good quality, buy them because this investment is the best you can make.
6. Do you really need the property?
If you are an experienced property speculator, then ignore this piece of advice. At a time of crisis on the property market there is often a crisis in many other economic spheres as well. The future is uncertain. That is why you should buy only if you really need this property and only if you really can afford it.
7. Limited choice of properties.
Bear in mind that when during crisis a lot of sellers withdraw their offers from the market and decide to wait for better times. This is especially true for quality and luxury properties. So, in a time of crisis the choice of offers is limited.
8. Luxury properties in crisis.
As a rule, the prices of these properties do not fall or fall the least when the market is in a slump. Rarely are luxury properties offered under the market price even when there is a crisis. Still, if you are fortunate, you might buy such a property at a good price.
9. Off-plan properties at a time of crisis.
It is quite possible that the best prices you will find at a time of crisis are those of off-plan properties. The risk when buying off-plan property is big as access to credit is limited and the possibility the developer to be unable to finish the building exists. Still, if you want to take advantage of the lower off-plan property prices, you should gather information about the developer, their finansing and draw up a perfect agreement with them.
10. Bargain to get the best price.
How do we get the lowest possible price when negotiating with the seller? If you like the property then you should do everything possible to receive the best price. Usually, sellers set a higher offer price which they can reduce with negotiations. You will get a lower price without a lot of bargaining. However, you should try to get an additional discount. The secret lies in the serious intentions and good knowledge of the property. Show the seller that you are a serious buyer, that you like the property and that you are ready to buy it but not at this price because you know the property and its features. Before commencing negotiations study the property and its history in detail. Try to find out if there are any hidden defects which you could use during the negotiations while convincing the seller that the property should be sold at a lower price. Find out how long the property has been on the market – the longer it has been there the more inclined to discounts the seller will be. Try to find out what the reason for the sale is – if it is urgent need of money then the seller will be more inclined to reduce the price further. You can use all these tips during the negotiation stage.
Read more about how to buy or sell properties
Contact BULGARIAN PROPERTIES Head Office on +359 2 868 1188.
---
Copyright: 2009 Bulgarian Properties Ltd. All rights reserved. For further information or advice please contact us on tel: +359 2 9 11 50 or e-mail: info@bulgarianproperties.com. The use of this article by third parties is allowed only with proper quotations of the source www.BulgarianProperties.com and the Author of the article. The data in this material has been collected by the Author and Bulgarian Properties Ltd. and is presented for information purposes only. We have made every effort to ensure the accuracy of the data. However, Bulgarian Properties Ltd. cannot be held responsible for loss or damage as a result of decisions made based on this article.
© Bulgarian Properties Ltd. 2009.