NEWSLETTER
23.11.2007 Analysis of the ski resort market, Part 2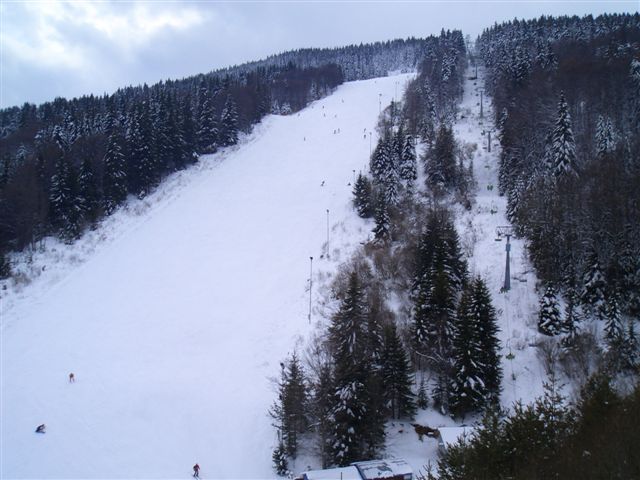 With the start of the this year's ski season just a couple of weeks away, we are pleased to bring you the second article in our four-part series taking an in-depth look at the property market in Bulgaria's Ski and Beach resorts for 2007, 2008 and beyond.
In the previous article (available
here
), we considered the factors that have impacted on the property market in the
ski resorts
during an extended period of stabilisation through 2007. This analysis showed that there have been profound changes in the market and probably the most positive outcome that we can identify for 2008 is that prices are now becoming balanced. The situation today is that there are many attractive off-plan offers available in all the resorts, with price levels pretty much where they should be - ie, at around 15% higher than last year, rather than at the unrealistic levels that some investors, developers and agents hoped to cash in on following the high demand of 2005 and 2006
In other words, prices are now a reflection of real property value. And this is particularly interesting when considered together with three other key value indicators for off-plan developments …
• the quality of design, building and materials is improving year on year
• fully integrated leisure, recreation and business services are now becoming standard
• effective property management, rentals (often with a guaranteed option), quality furnishing and good customer after-sales service are now widely available
The combination of these factors means that the purchase of an apartment in a
ski resort
- provided, of course, that you ask the right questions and do the necessary research before making your decision - is undoubtedly one of today's best investment opportunities.
But what about tomorrow? No matter how attractive an off-plan offer might be at the point of purchase, it is also important to consider the potential investment return over the medium to longer term. And, here, we can look at what is happening on the ground now in each of the ski resorts …
Bansko and Razlog
: the municipalities and commercial investors are now working in partnership to implement their strategy for year-round tourism. Alongside comprehensive infrastructure development and the continuing improvement of the ski facilities in
Bansko
itself, new pistes are to be developed in the nearby centres of
Dobrinishte
and Kulinoto. On the summer scene, there are now six golf projects approved or under construction, with the first course, Ian Woosnam's Pirin Golf Holidays Club, already nearing completion. Spa tourism also has an important role within the overall tourism plan, particularly because of the existing natural resources and traditions in the Banya and Dobrinishte areas. Over the next four to five years, the newly emerging
spa resorts
, ski pistes and
golf courses
will inevitably help to turn the Bansko region into one of Bulgaria's most popular and attractive year-round destinations.
Pamporovo
: work on the 255 million euro Perelik Sports Centre project is now underway. Over the next five years this will include some 55 km of new pistes, 11 gondola lifts, a number of ski schools and a snow park spreading over an area of 35000 square metres. In addition, the abundant nature in this region will enable the development of extensive winter facilities, such as: snow boarding, cross country ski running, sleighing and kite surfing, together with a wealth of summer attractions, such as: nature trails and bike routes, a golf course, an aqua-park and rural tourism zones, with hunting and fishing lodges.
Borovets
: the long-awaited
Super Borovets
project has now been started and this will play a pivotal role in tourism development in this area. Like the Perelik Sports Centre,
Super Borovets
will bring in a wealth of both winter and summer facilities and, because it incorporates a significant number of new building plots within the project plan, it will also offset the historically low supply and correspondingly higher prices of properties in this region. Perhaps the biggest advantage that
Borovets
holds, though, is its proximity to Sofia and to the airport - around one hour's drive - ensuring that, as the development plan progresses, this will become a resort of choice for both tourist visitors and residents of the capital.
In summary, then, we can note that the market for properties in the ski resorts is now operating more or less at equilibrium with the interaction of supply and demand directing prices towards real rather than inflated values. We can also identify actual progressive improvements in the added-value quality areas of planning, design, construction, integrated facilities and customer services embedded within the framework of a structured and co-ordinated tourism development plan in each of the three main
ski resorts
. As we move into 2008, all of this represents a positive purchase climate for today and a high investment potential for the future.