For sale Invalid offer
Nice brick house in a village 30 km. from Veliko Tarnovo
Near Veliko Tarnovo
Property with spacious yard in a village in close proximity to river and lake
A nice house is located in a big village with great infrastructure. The settlement is situated not far from the town Veliko Tarnovo. The village is situated on both banks of the river, between three hills. The house has two floors with a total area of 100 sq. m. There are two balconies on the second floor with an incredibly beautiful view of the surrounding countryside. The area of the plot is surrounded by a brick wall with wooden fence .The property is located in the yard with a size of 2000 sq. m. There are farm buildings in the yard. The electricity and water are available. The yard borders asphalt road. There is a river and a dam in the village. The population of the village is about 100 people, There is a shop in it.
Gallery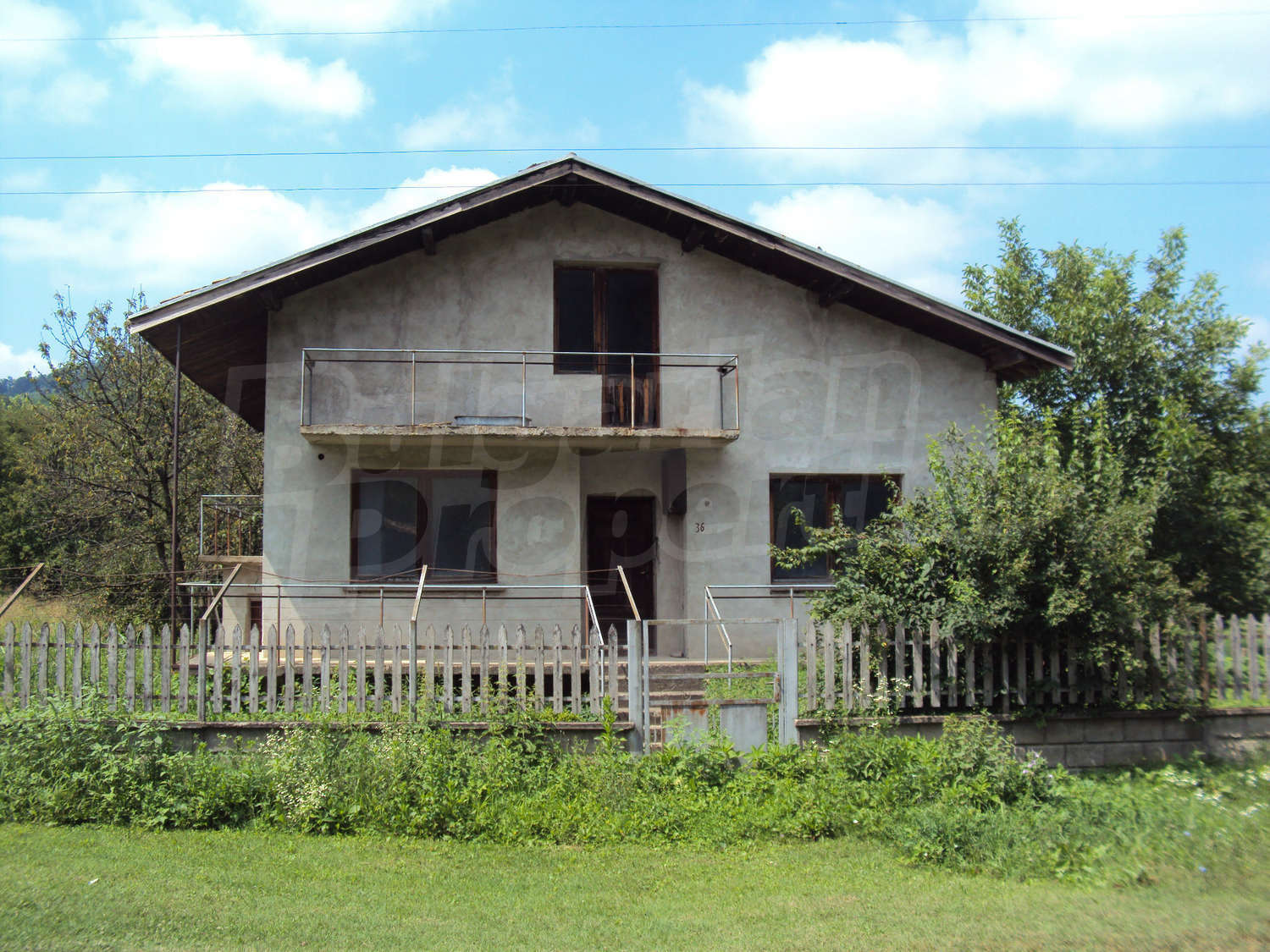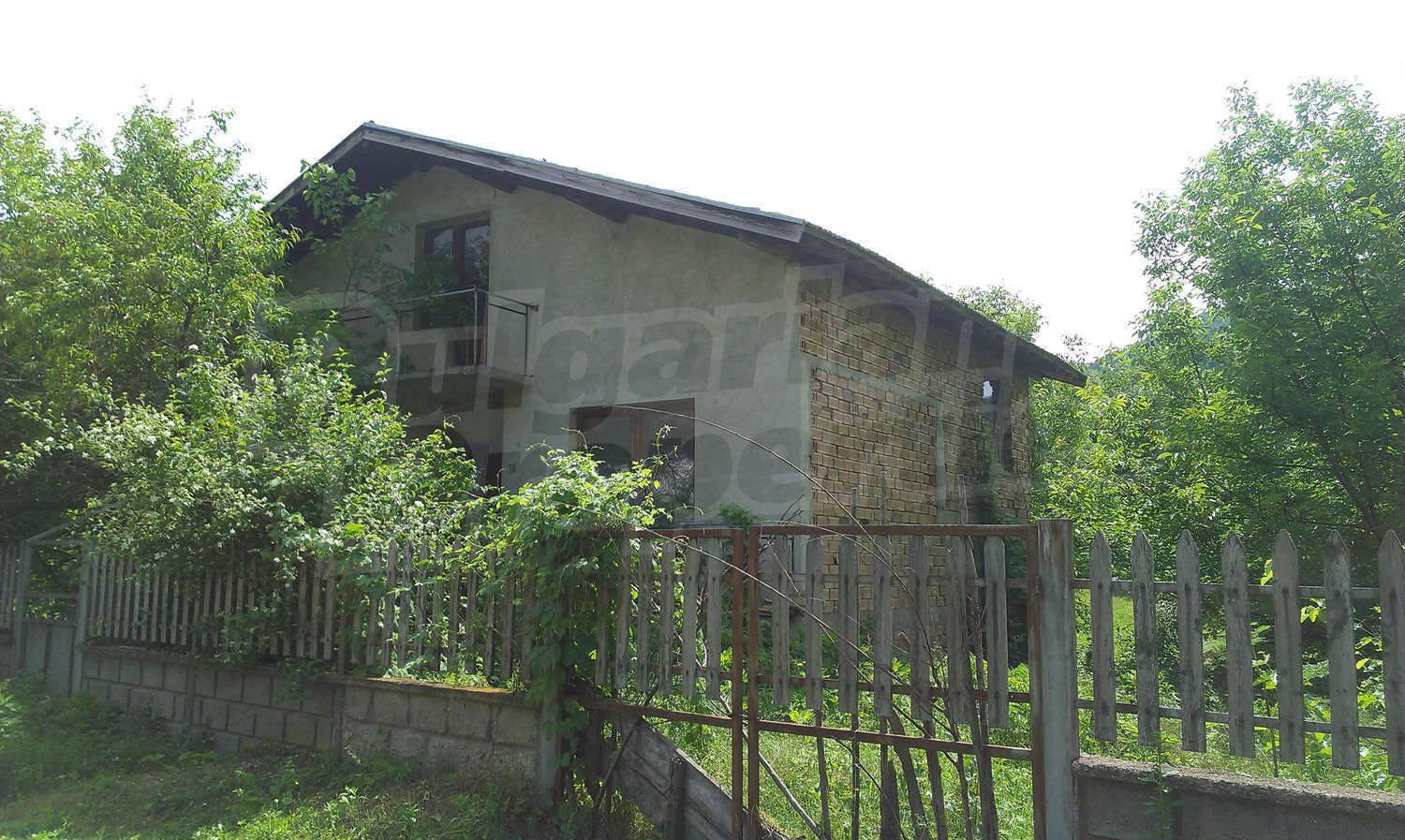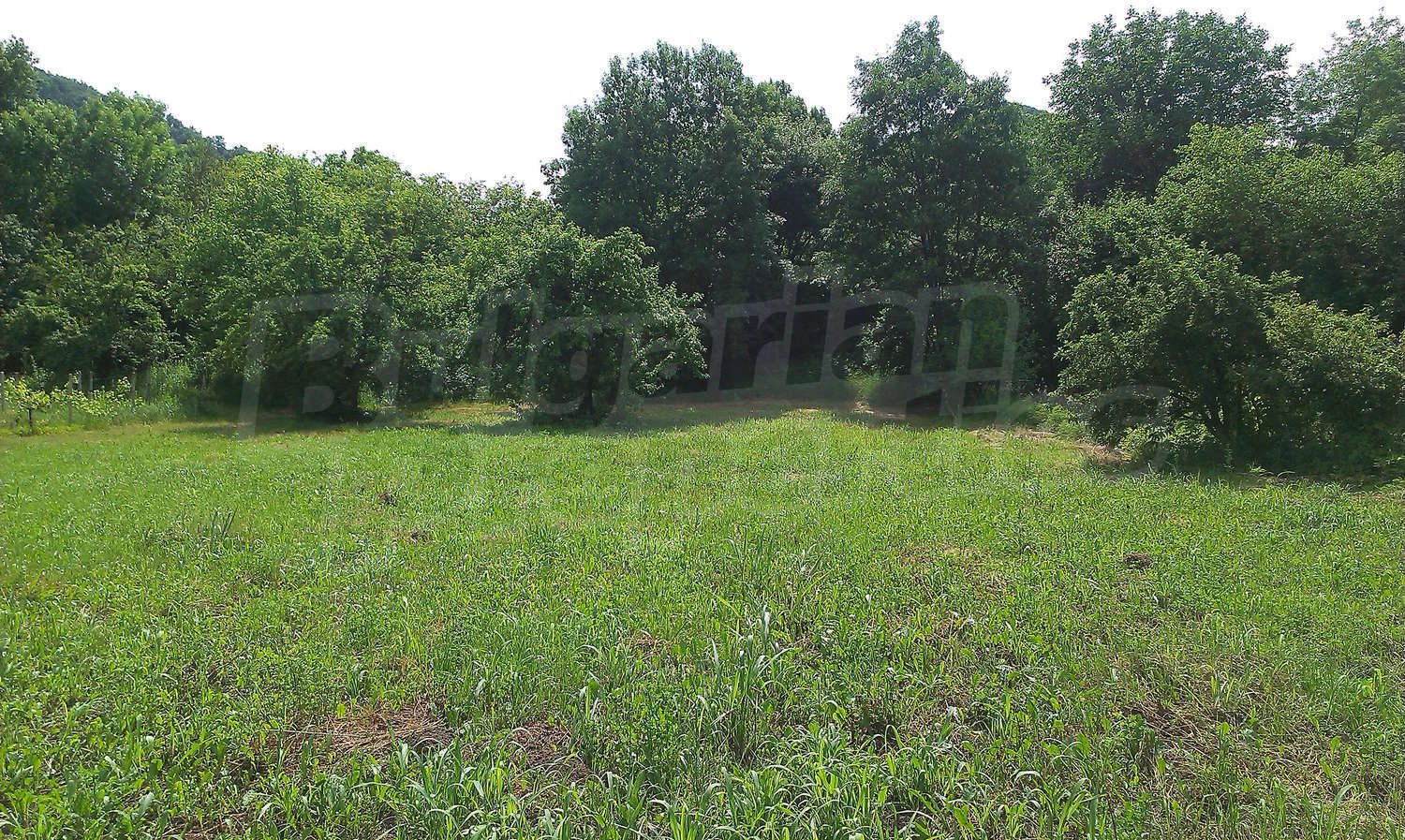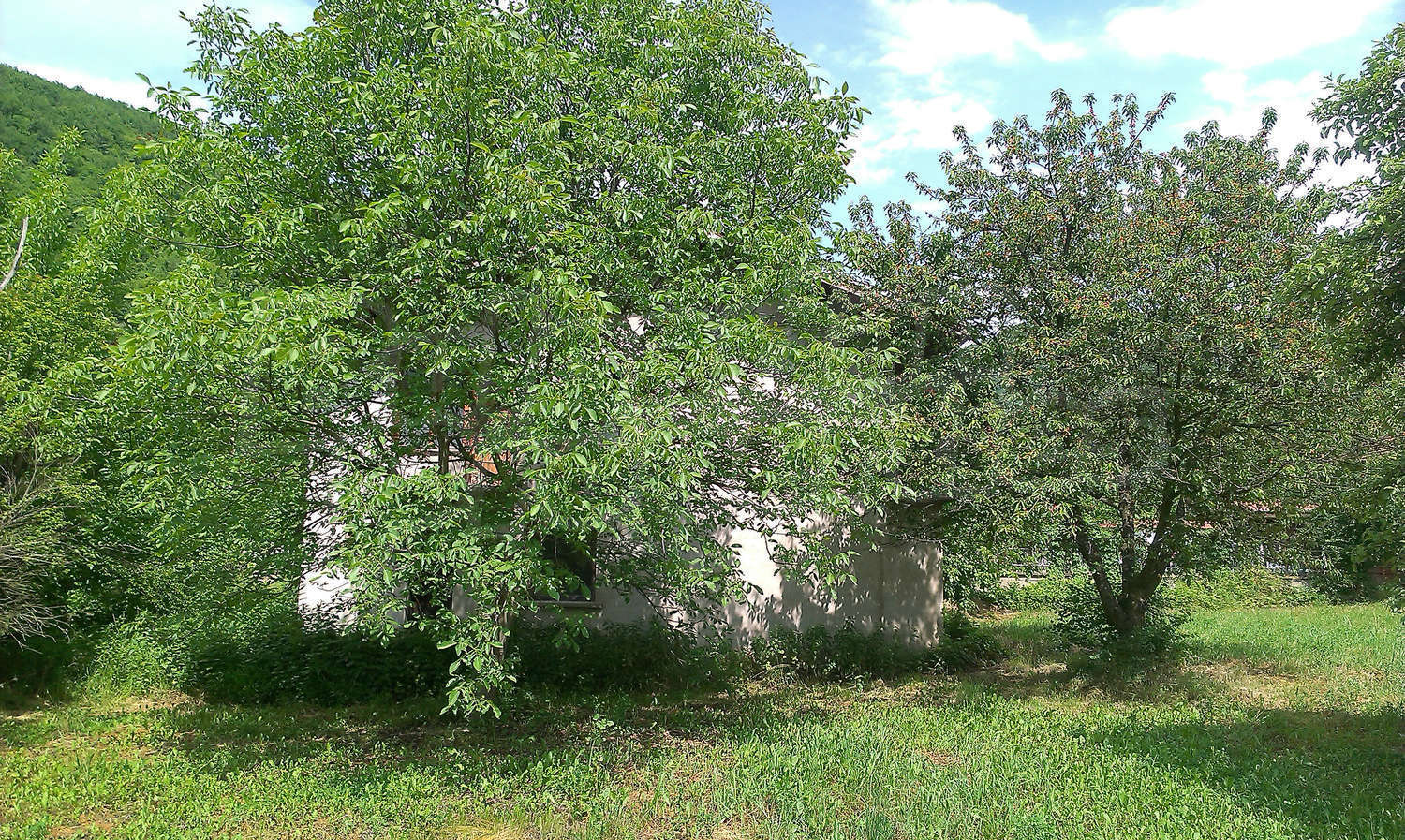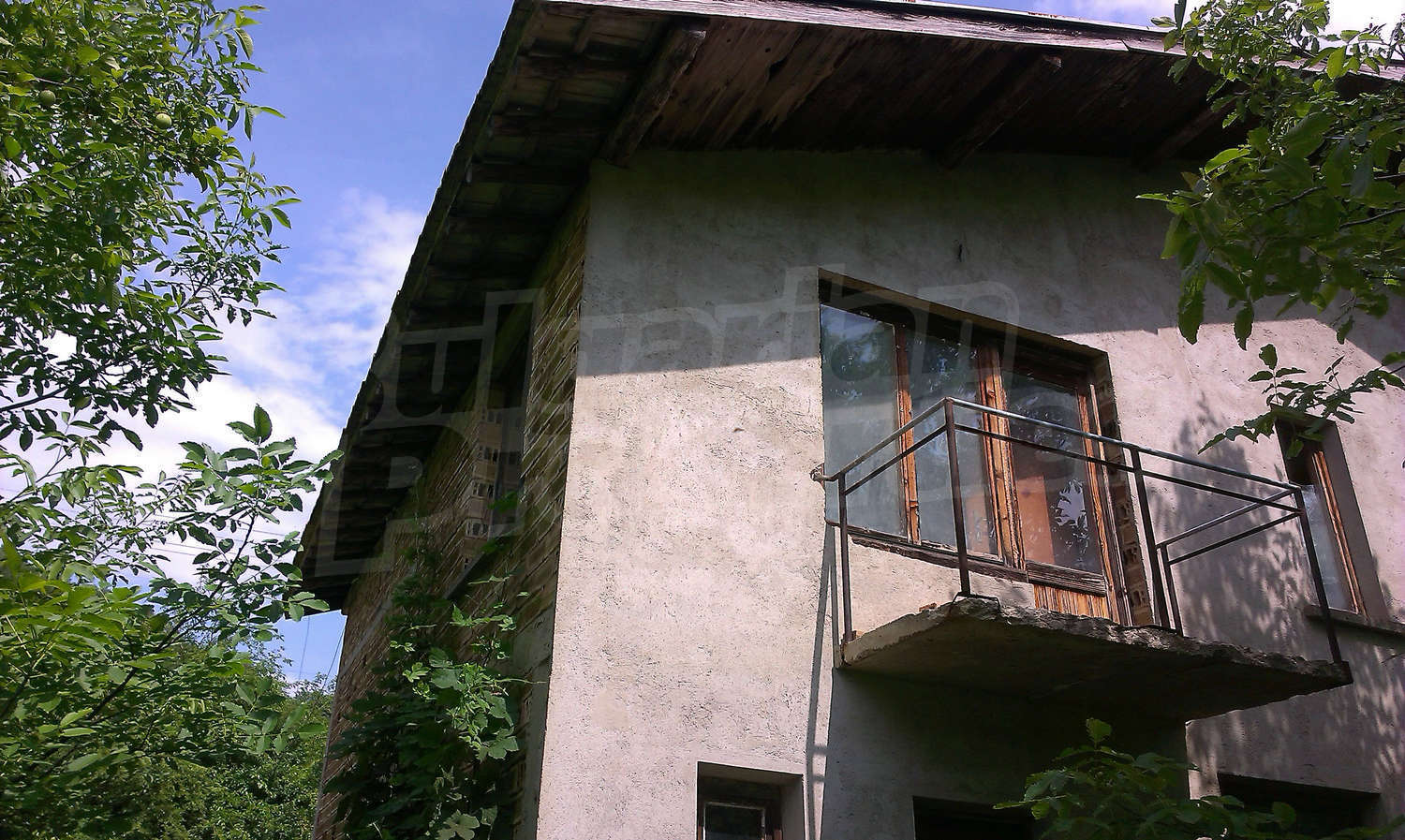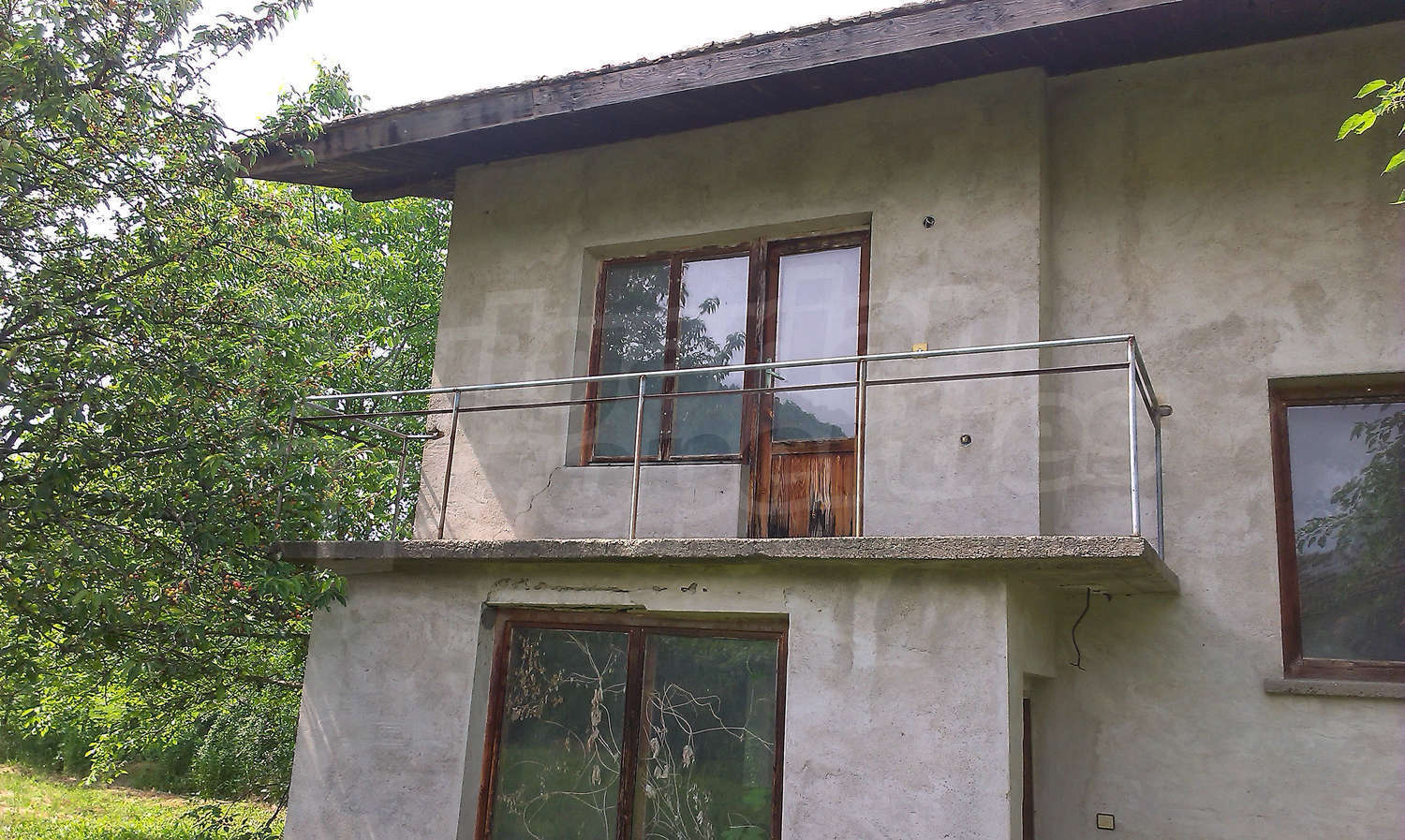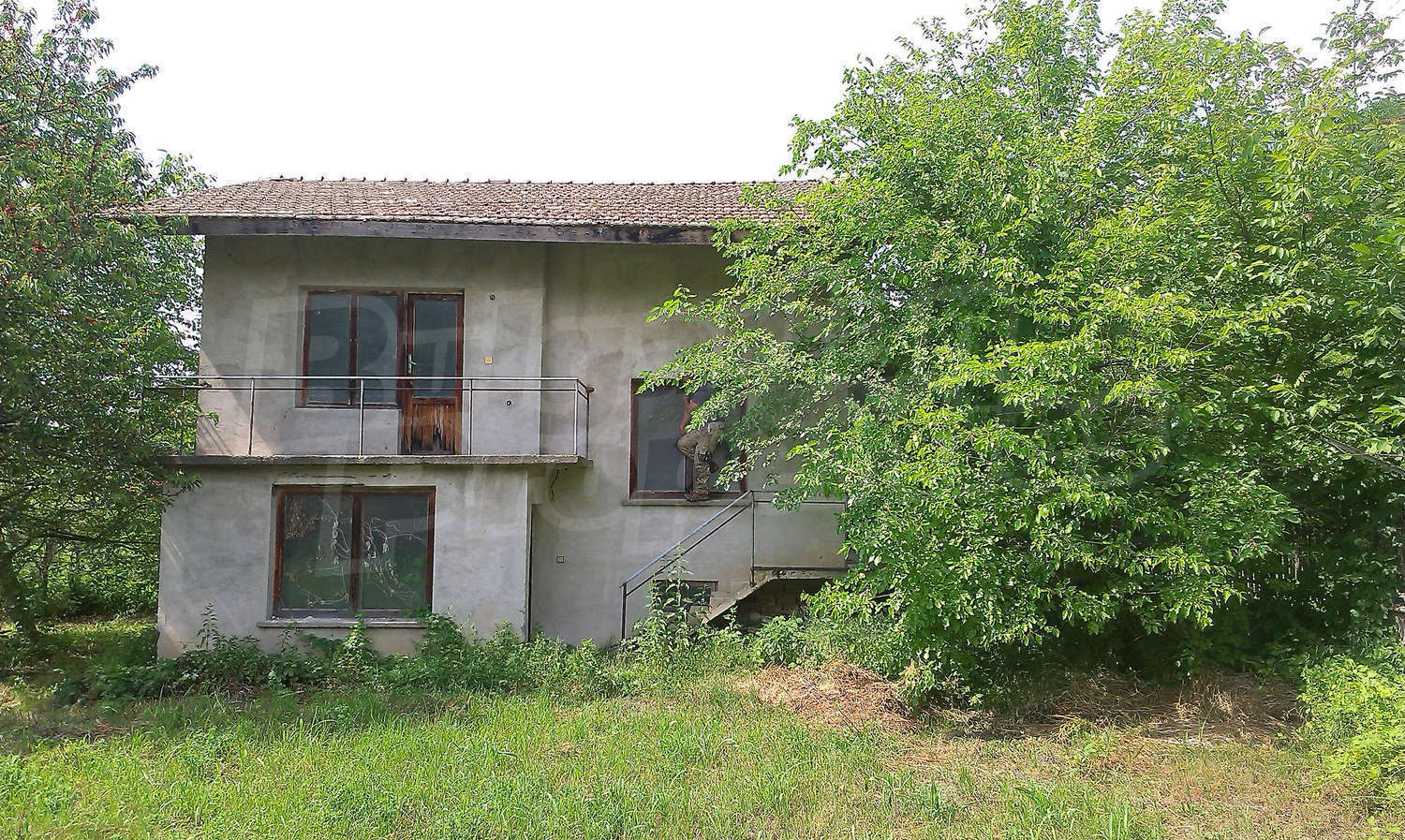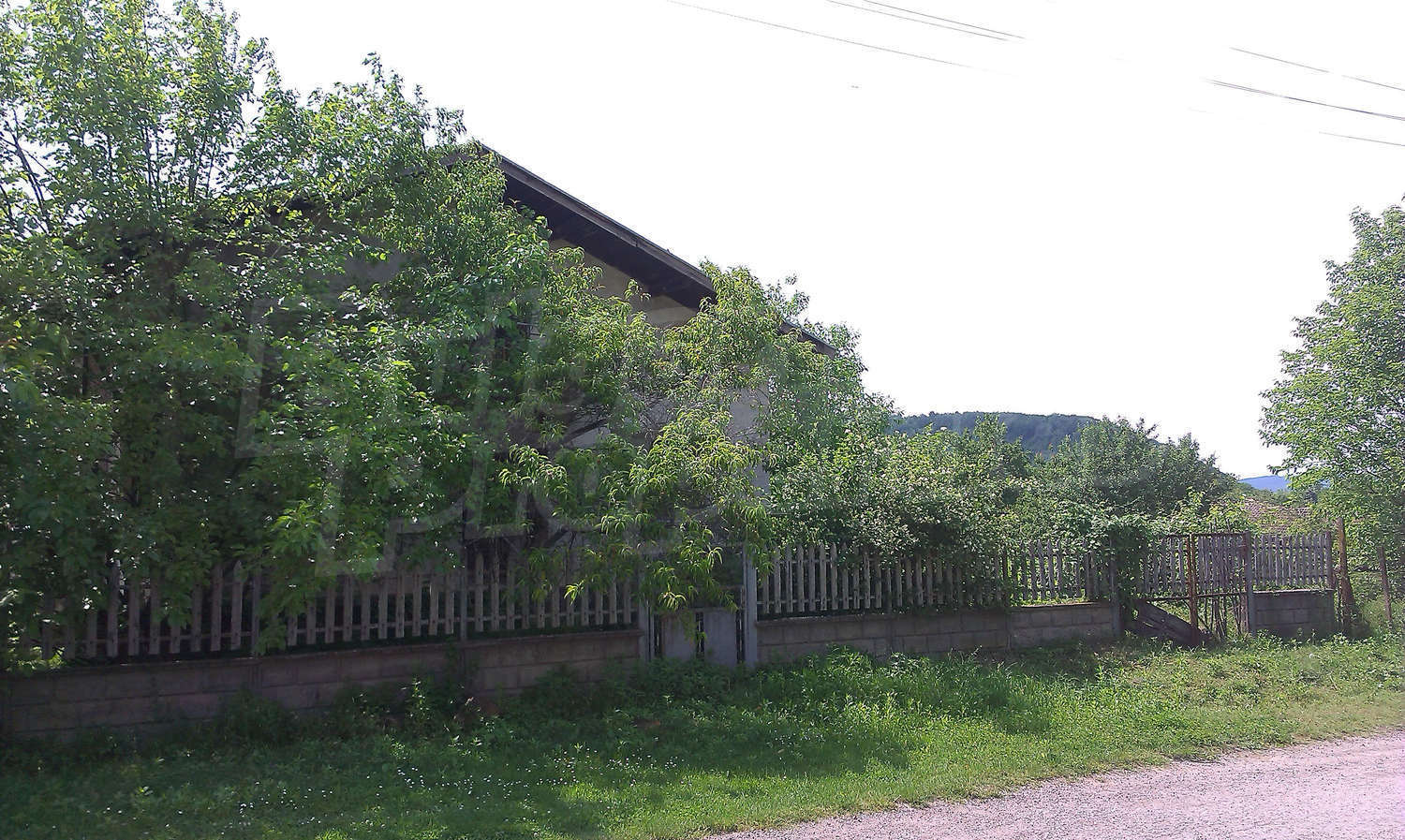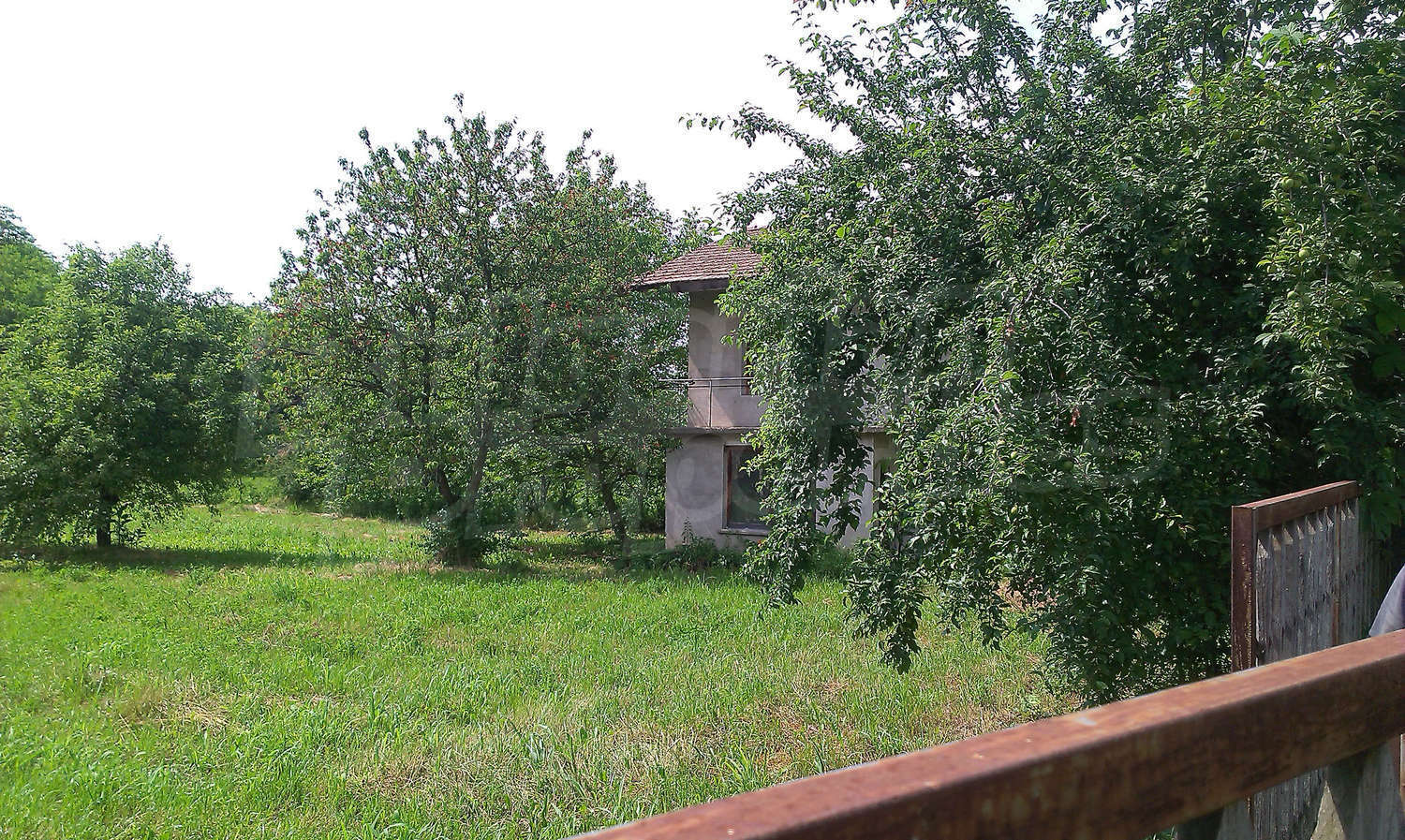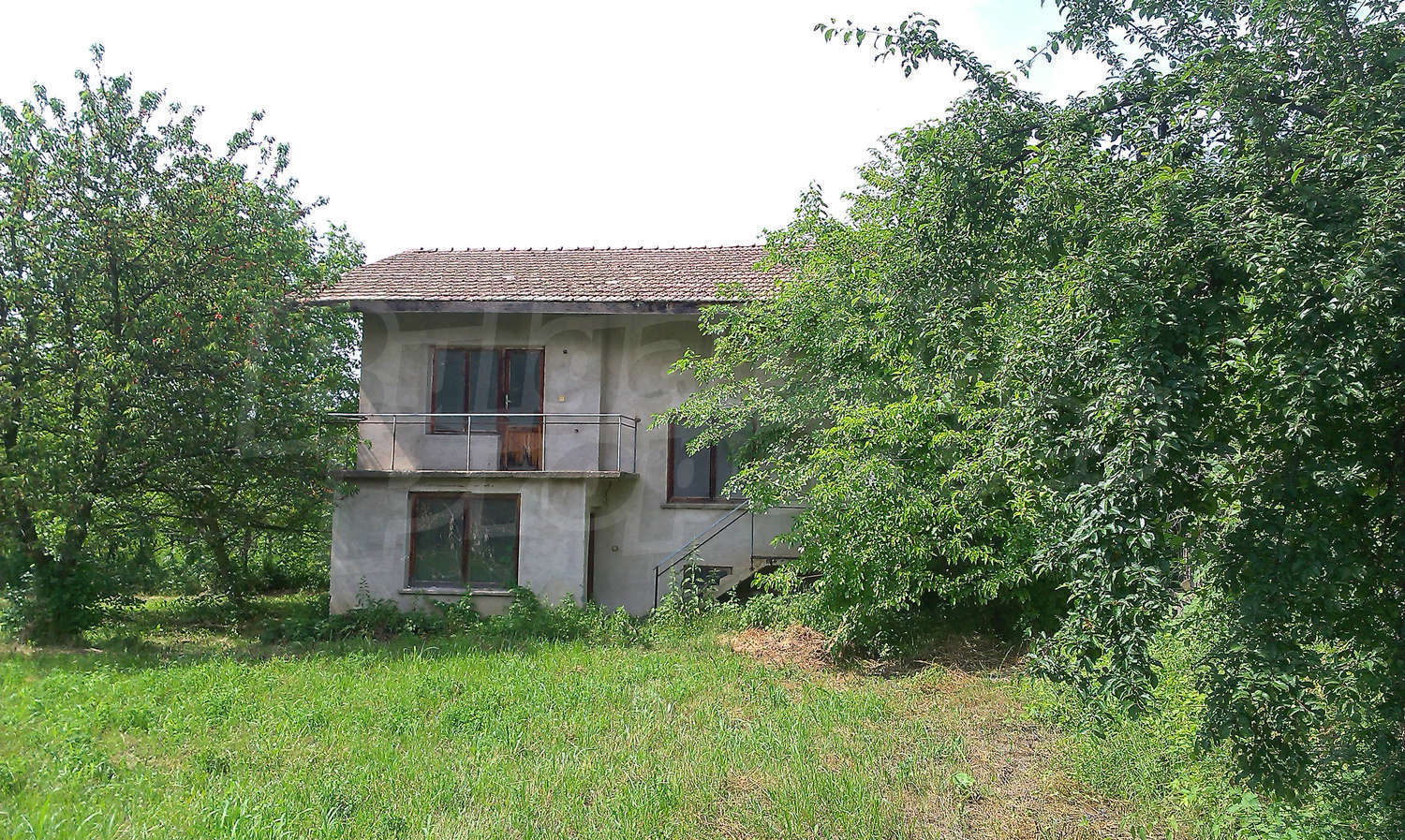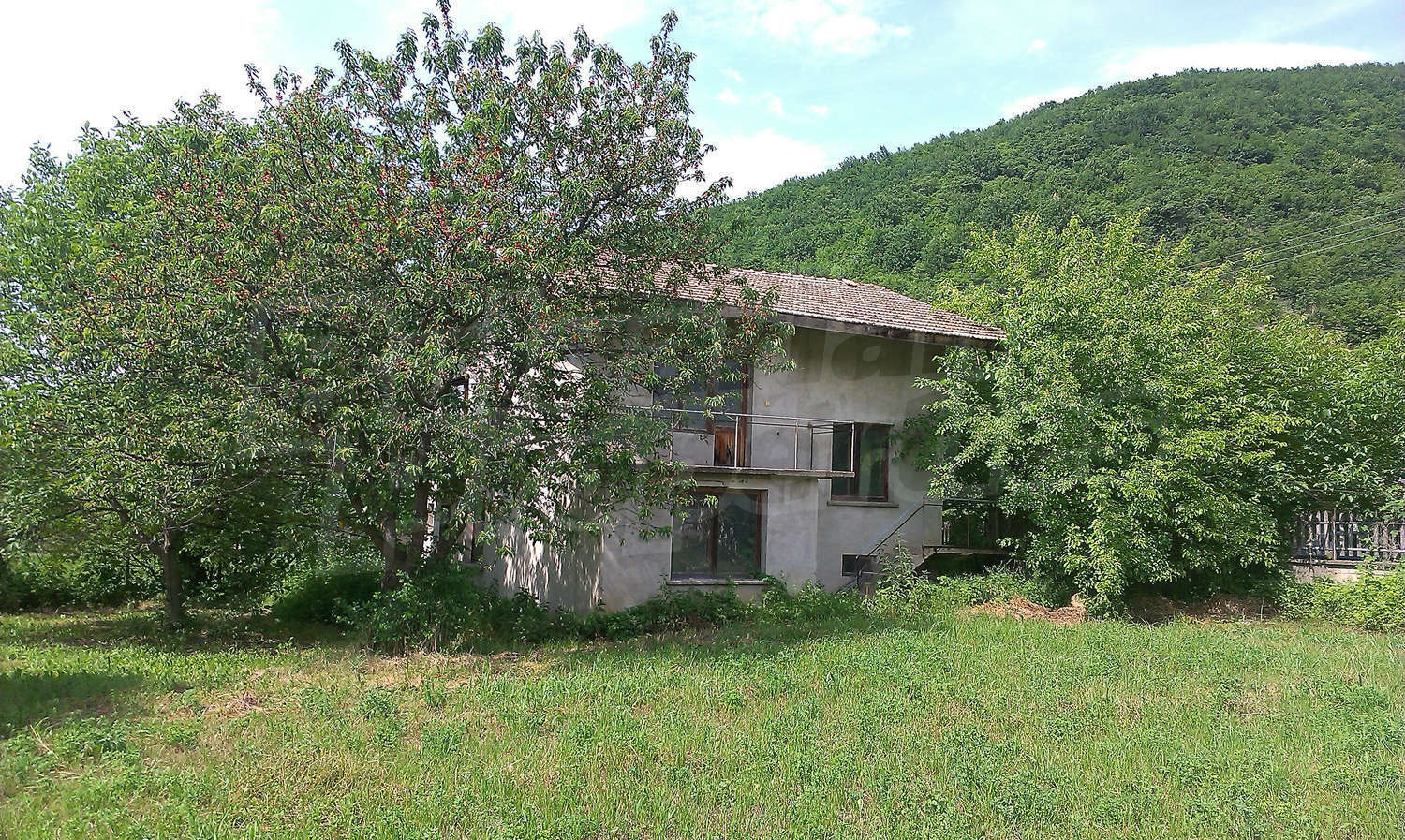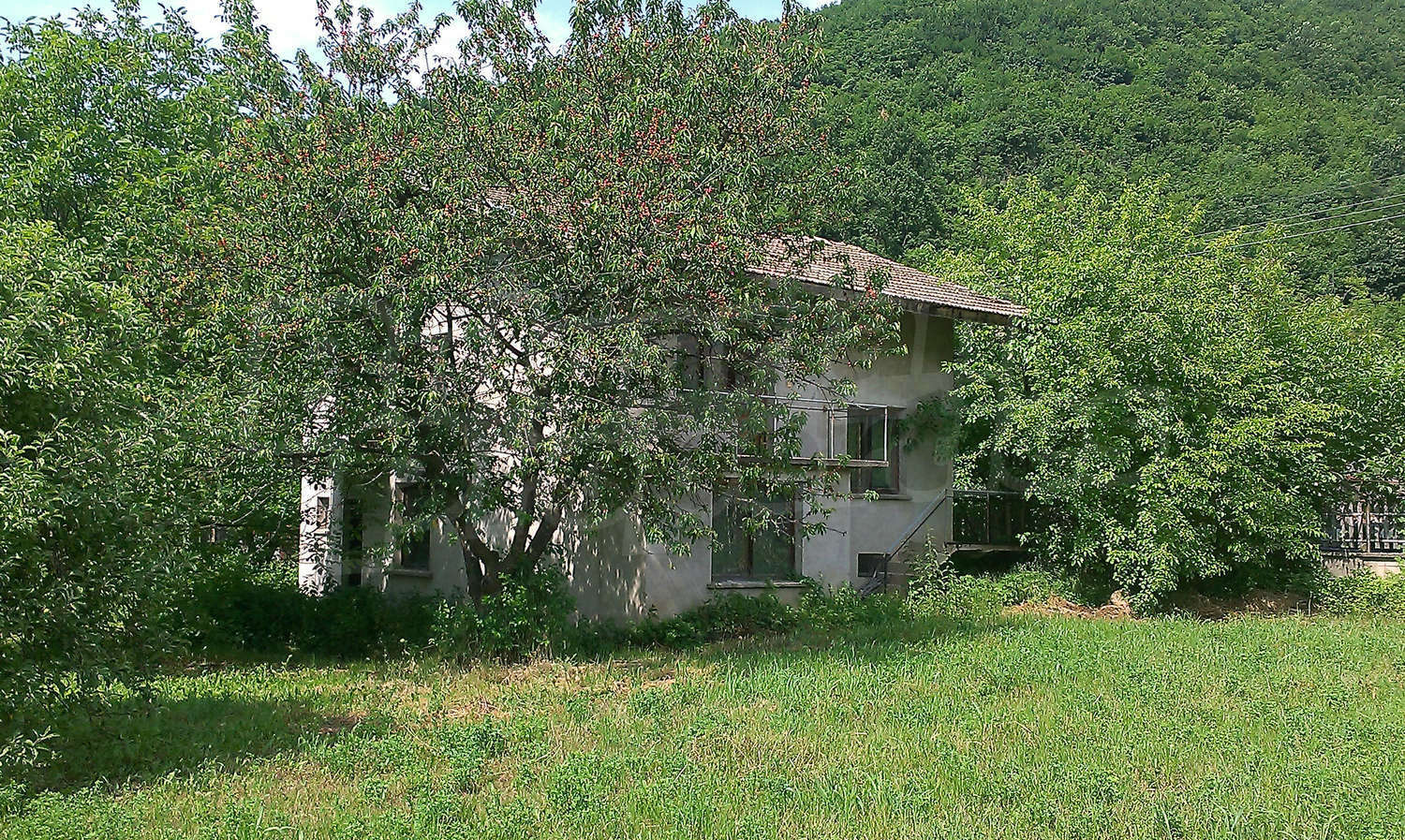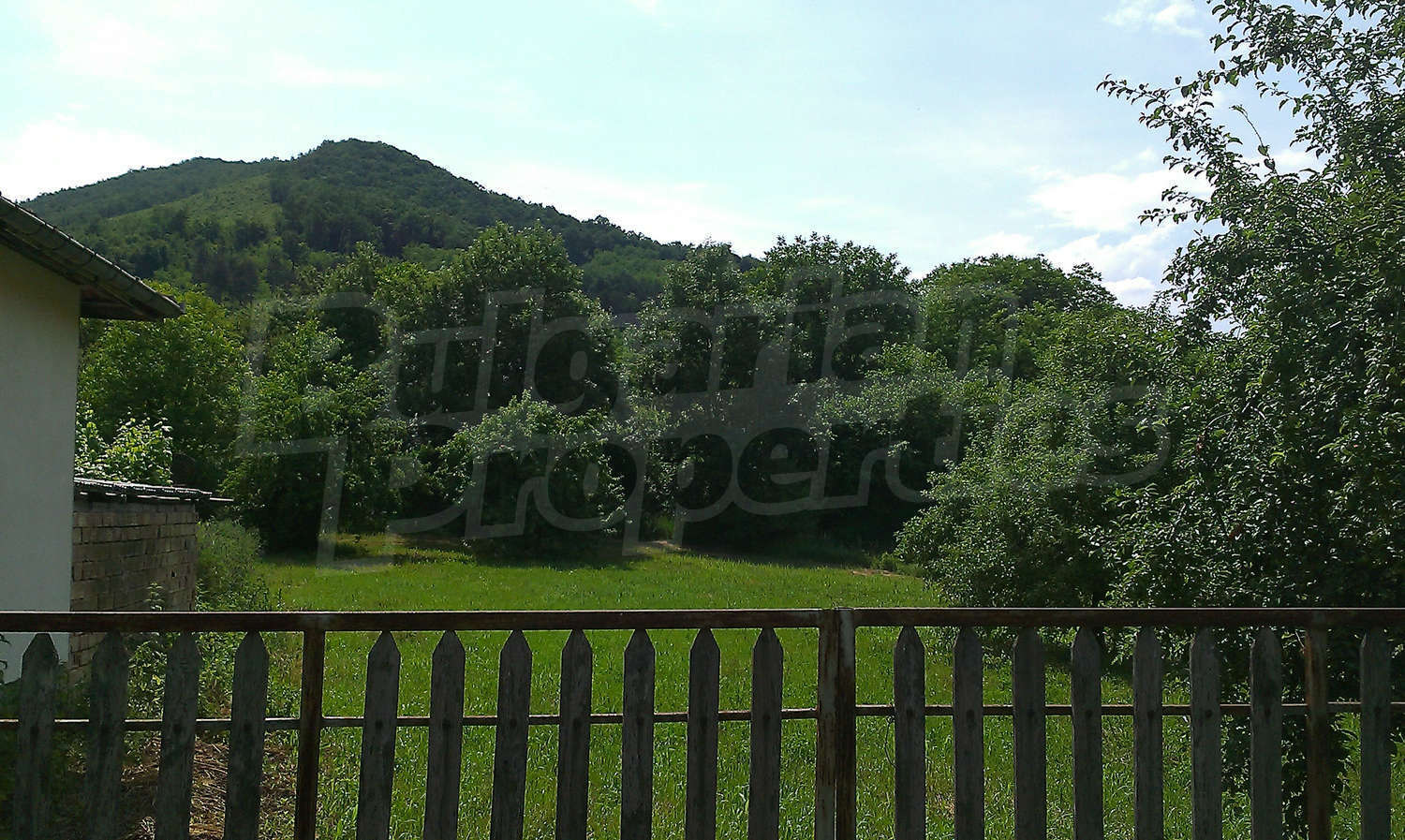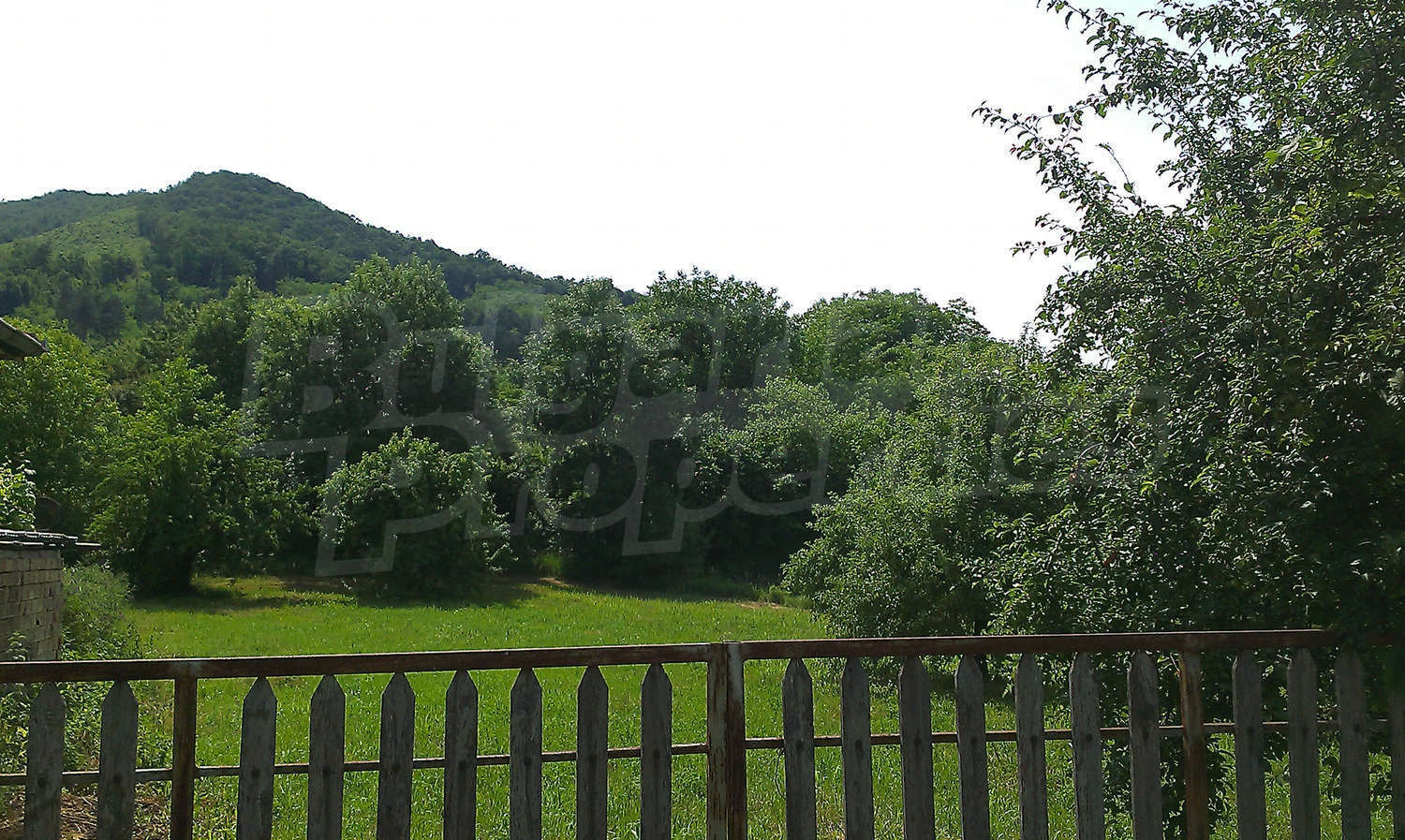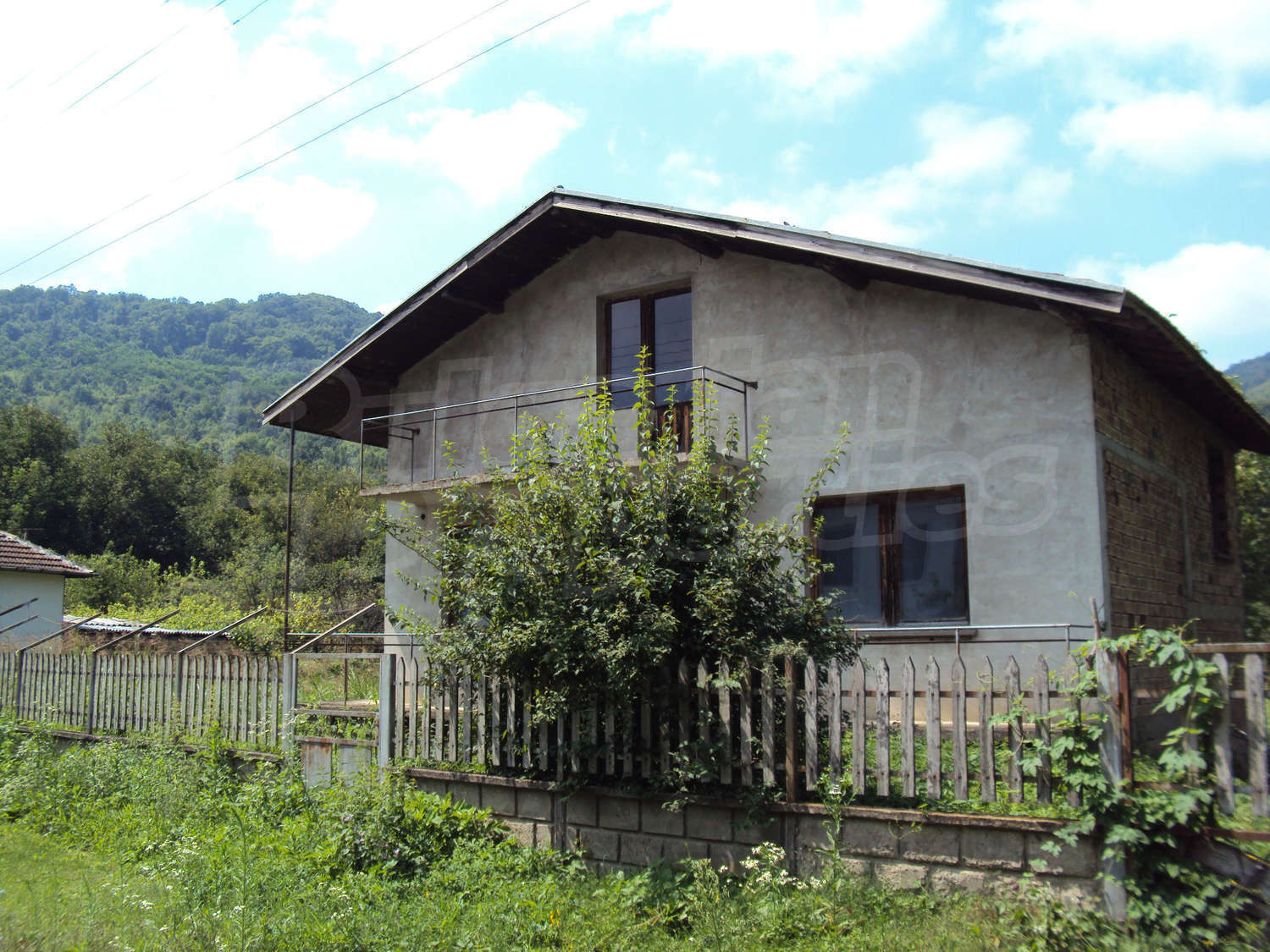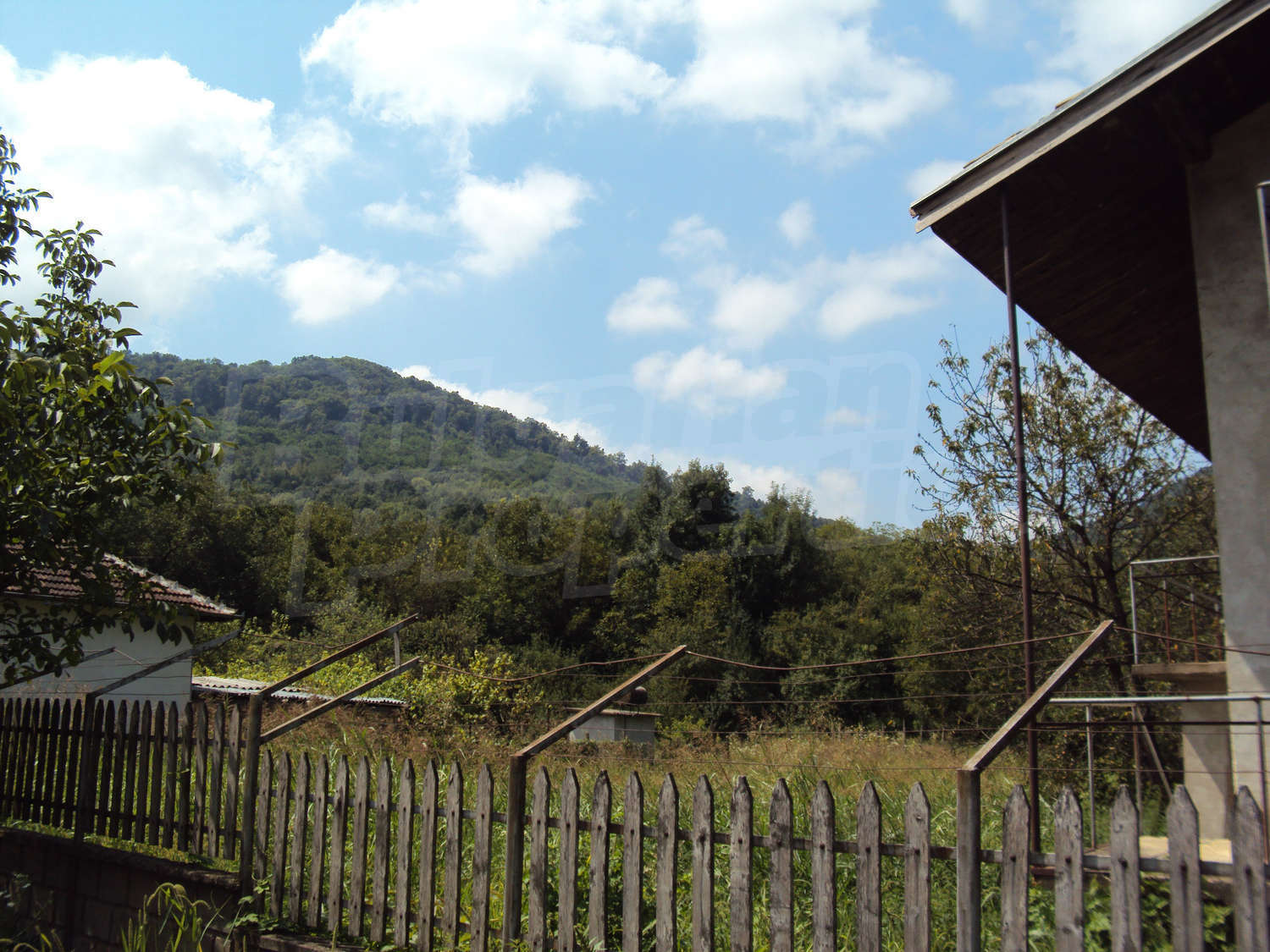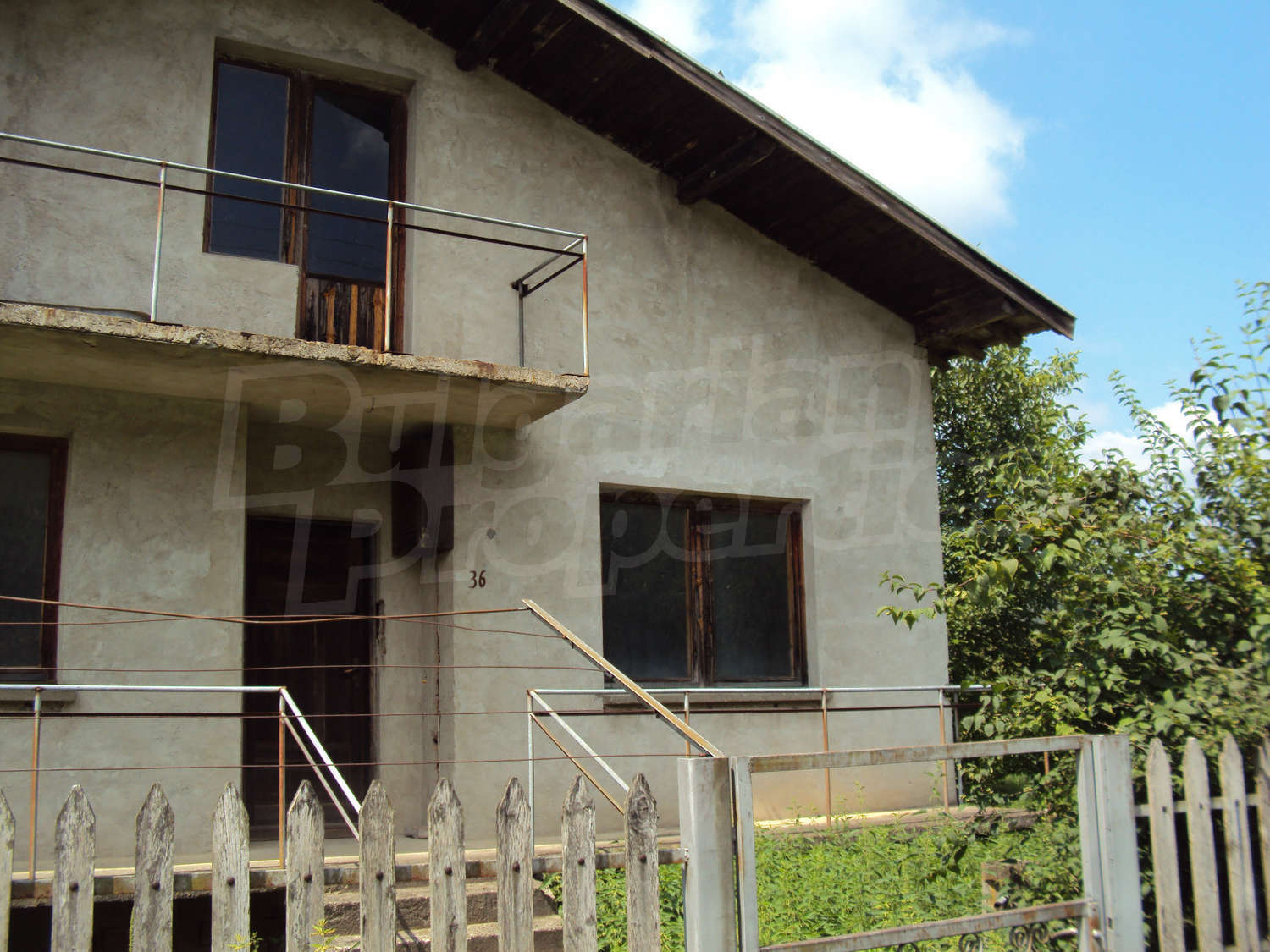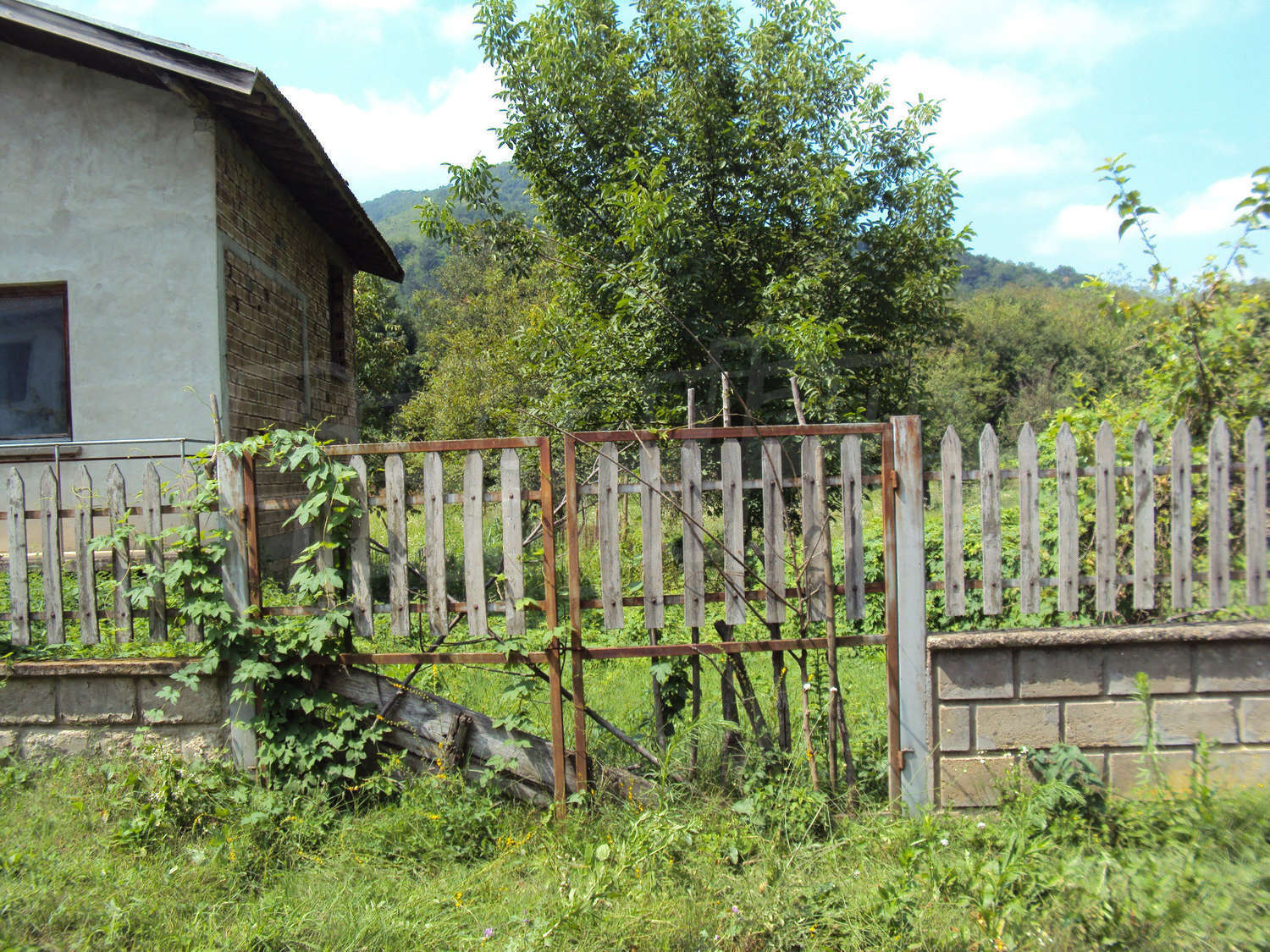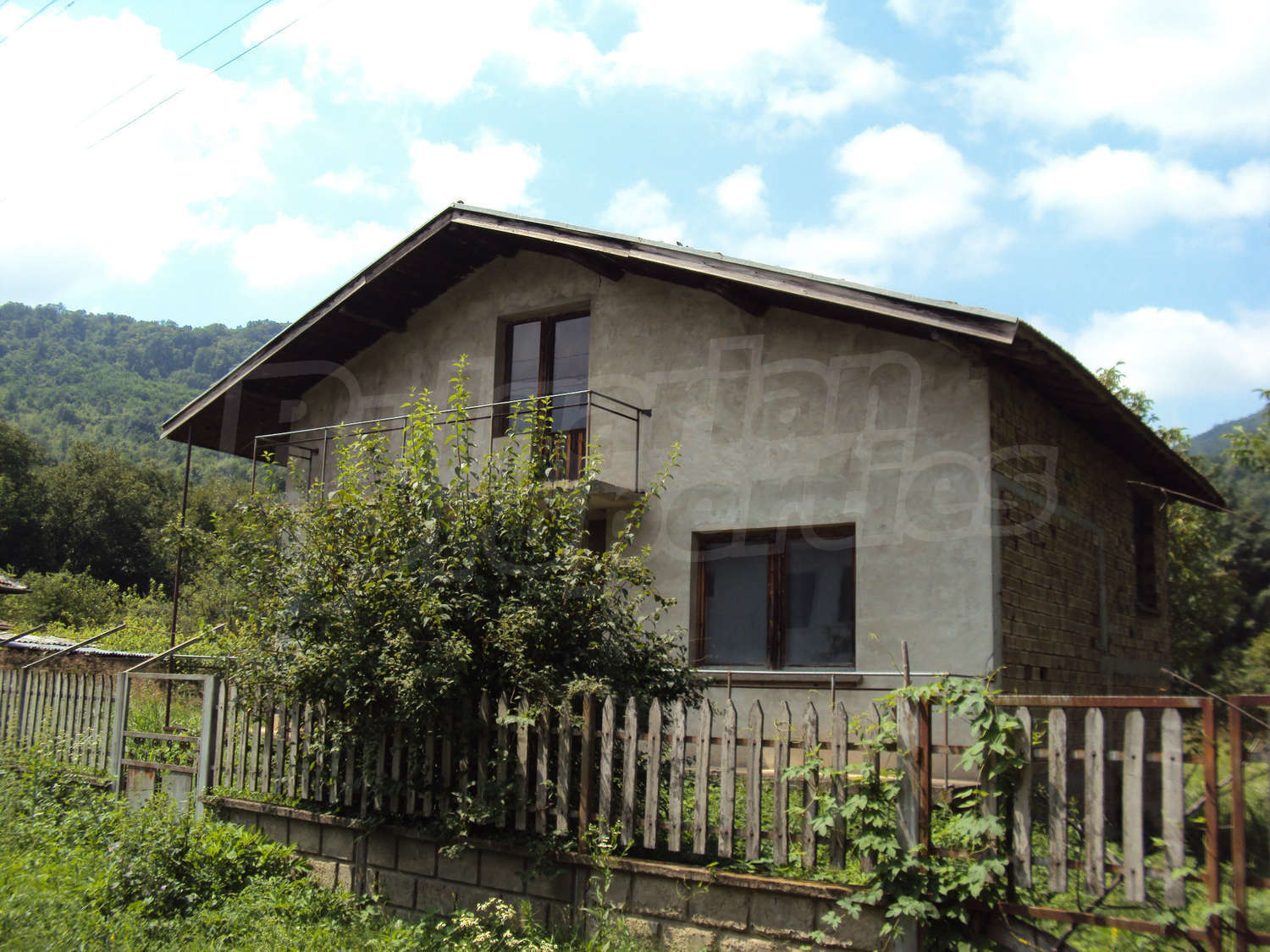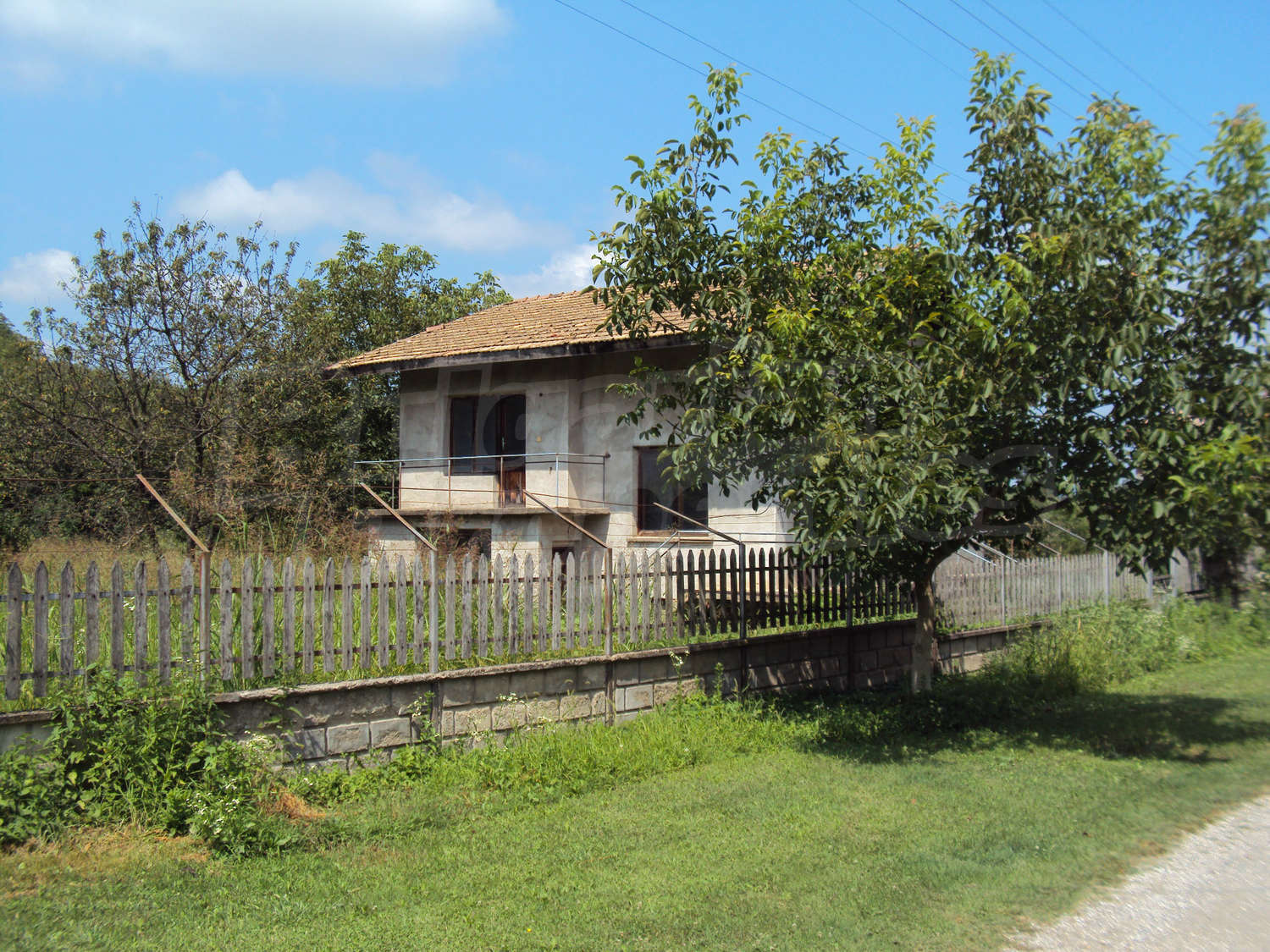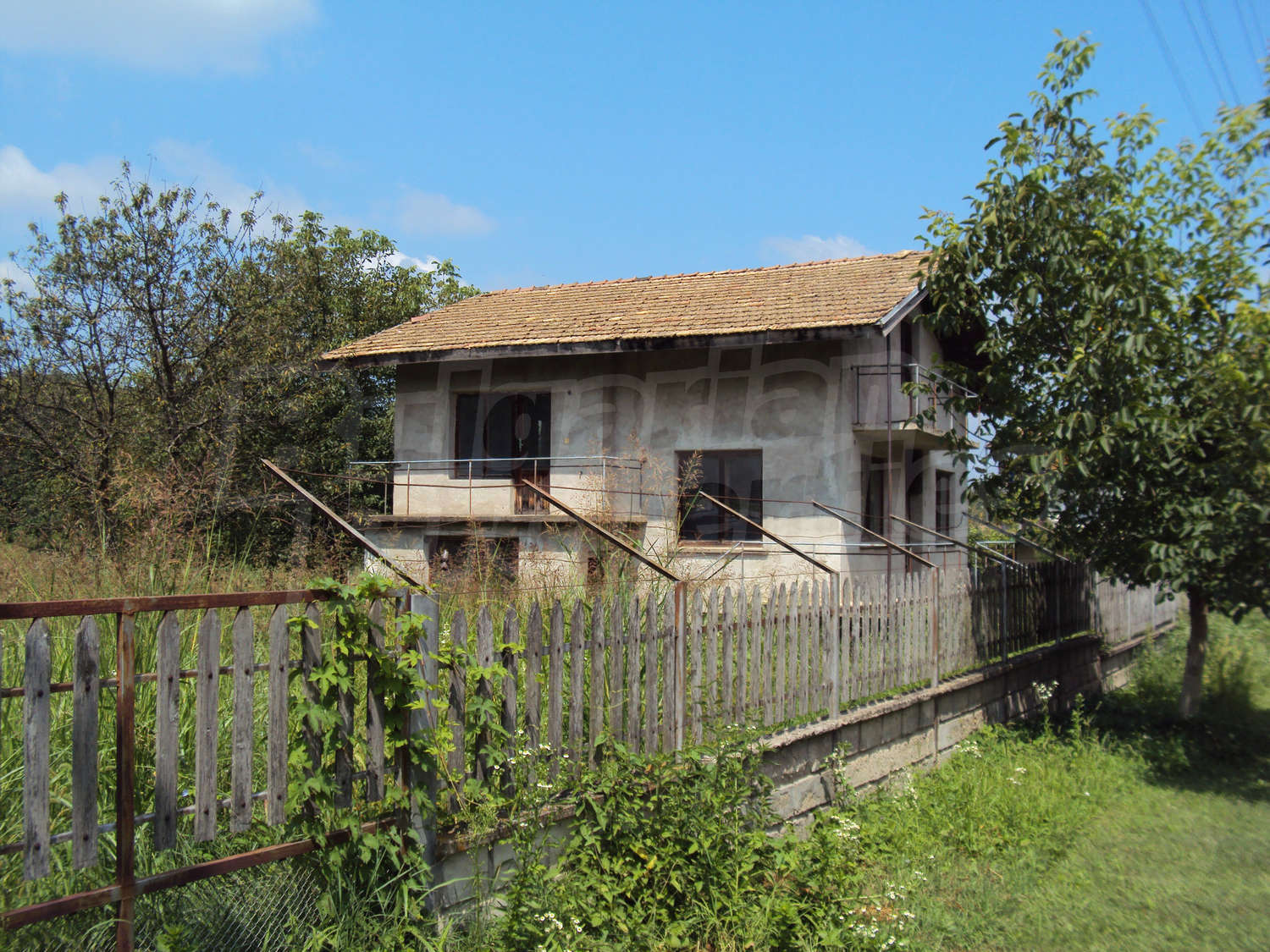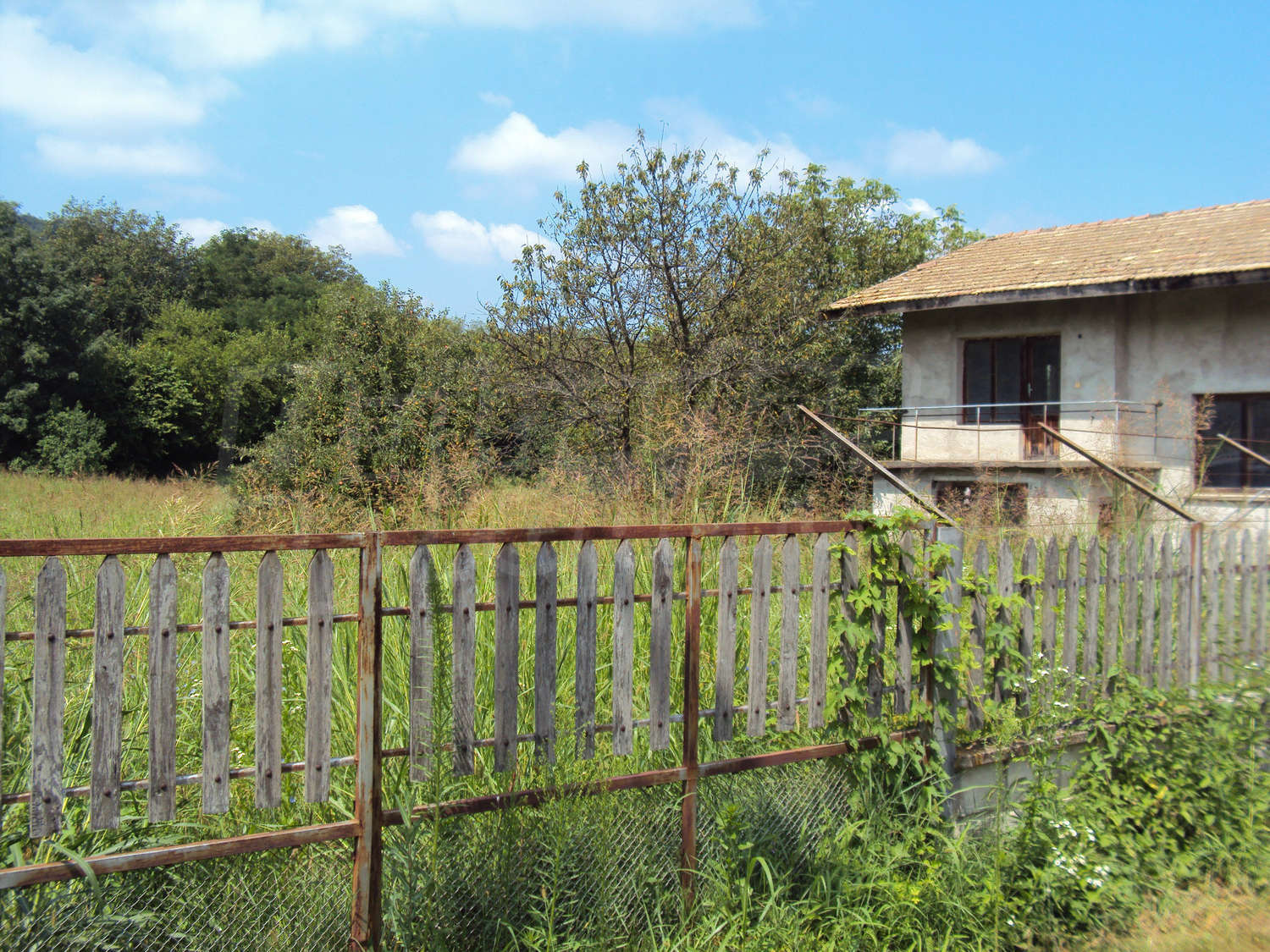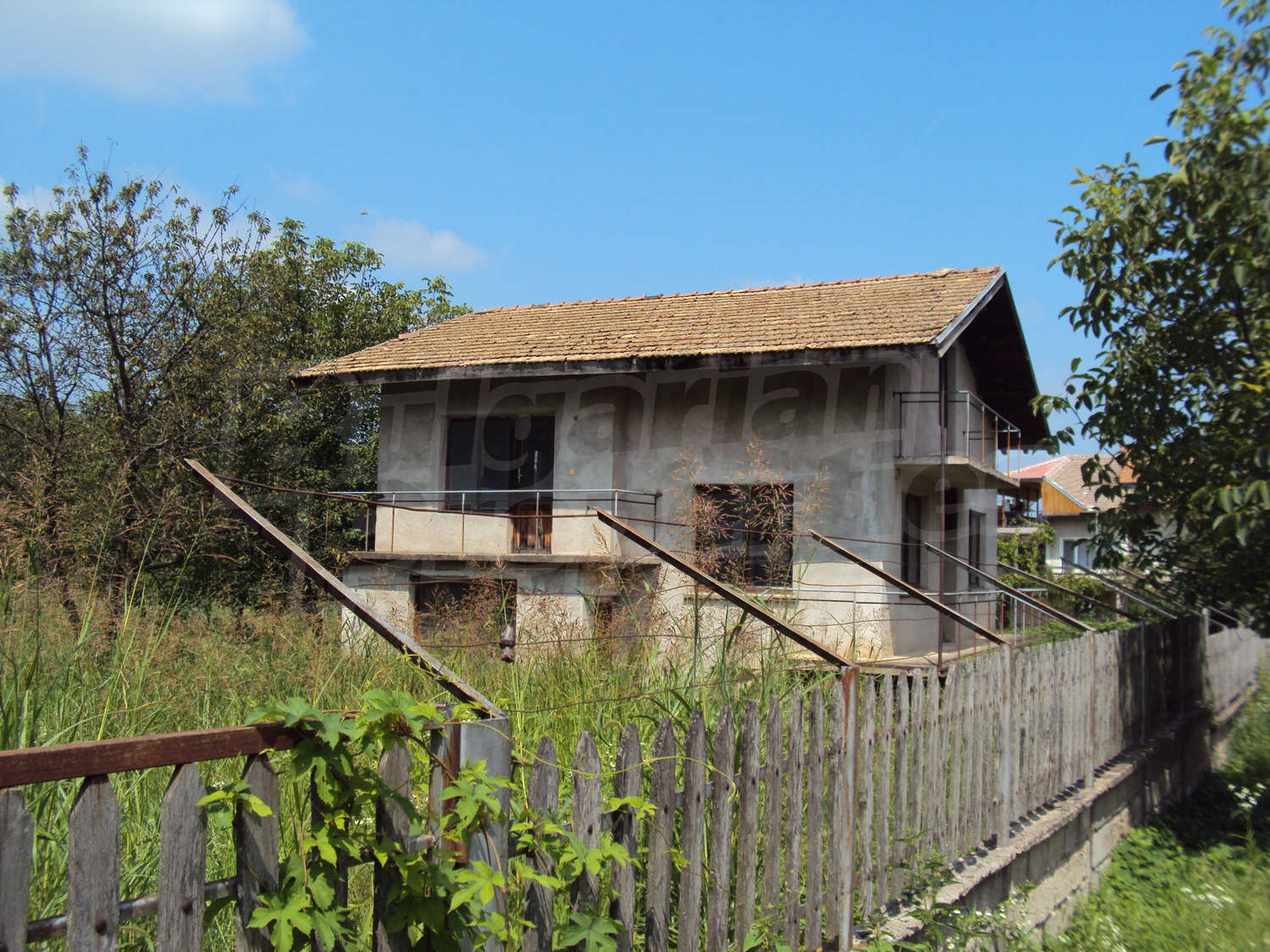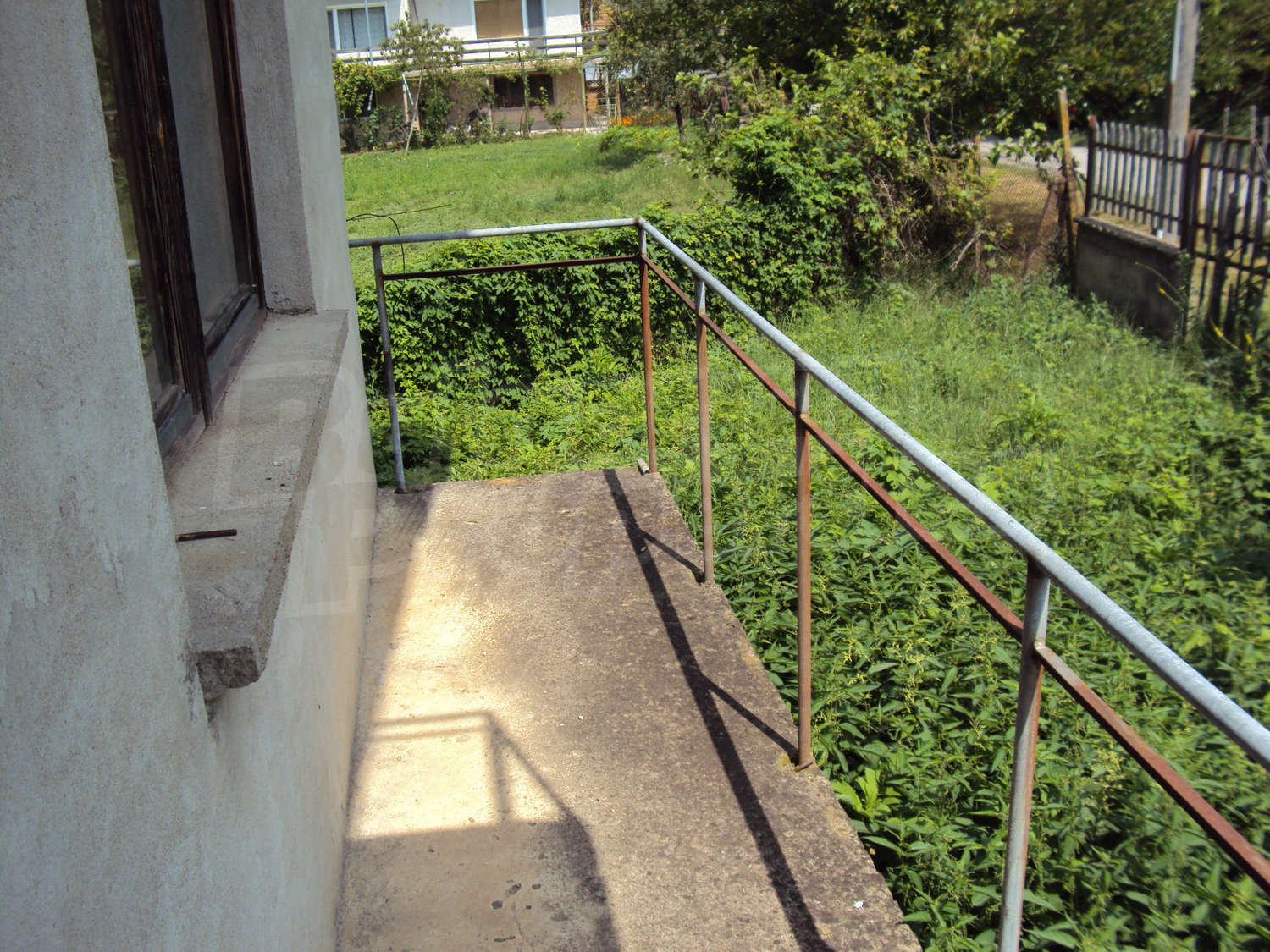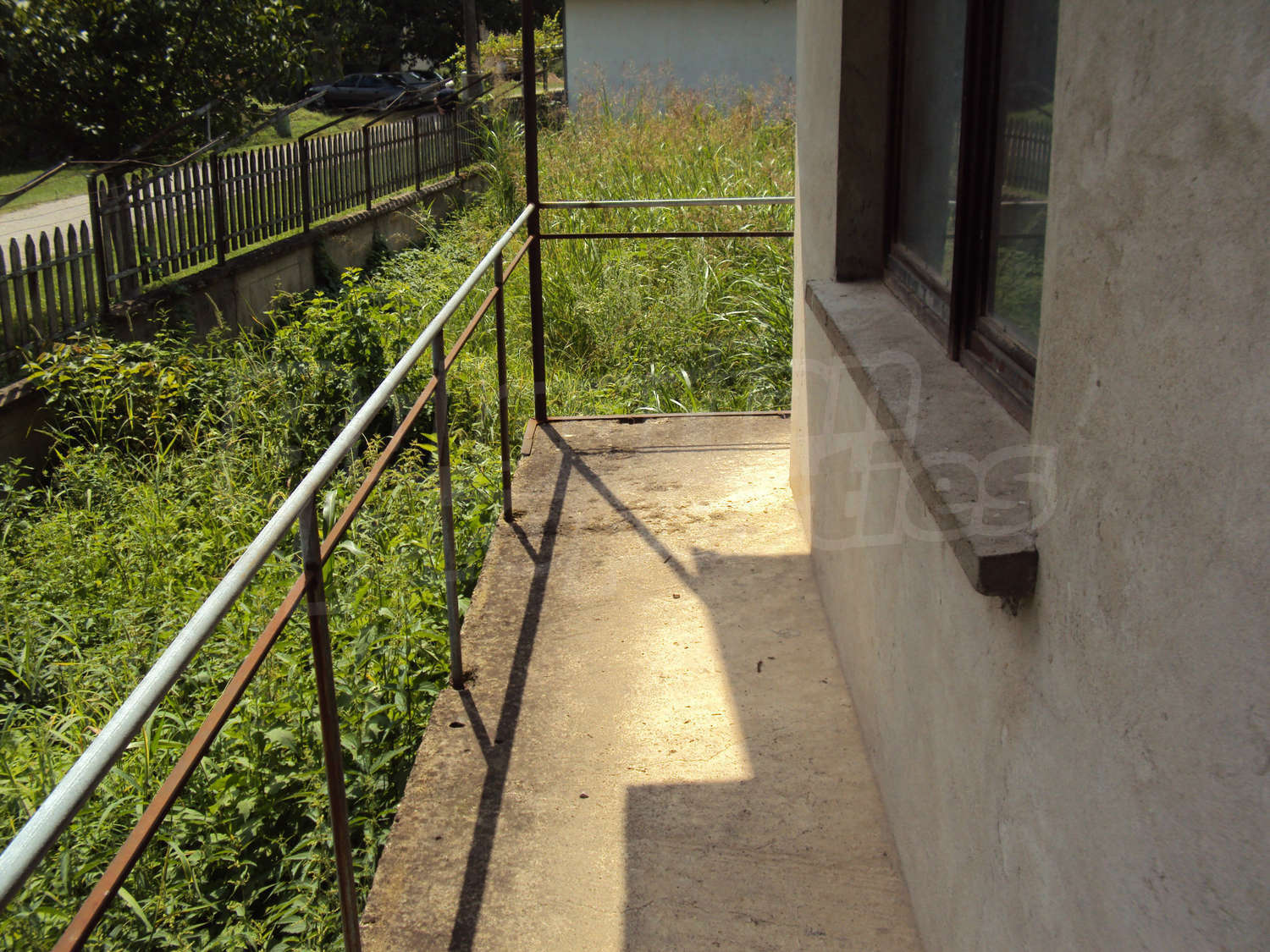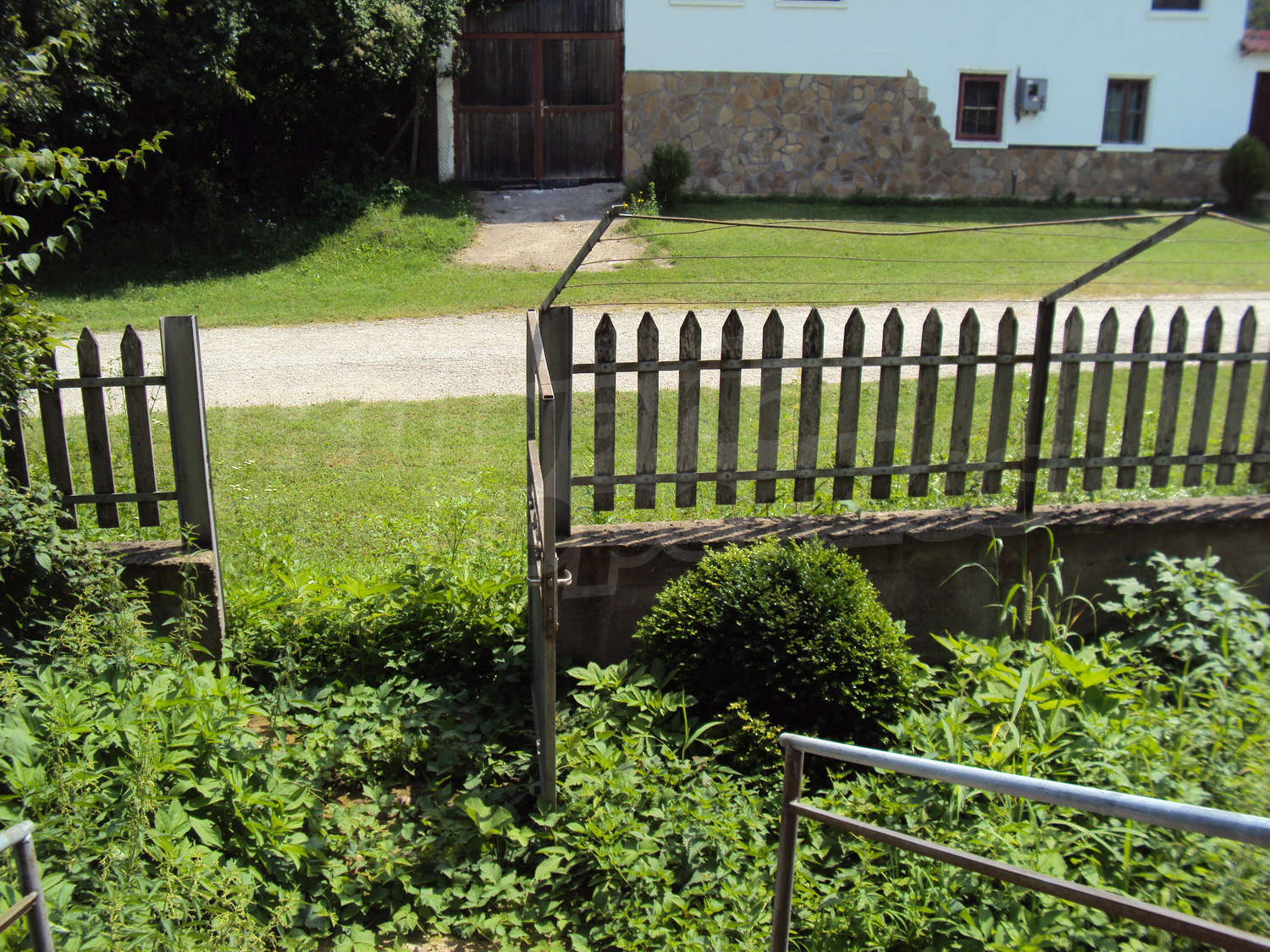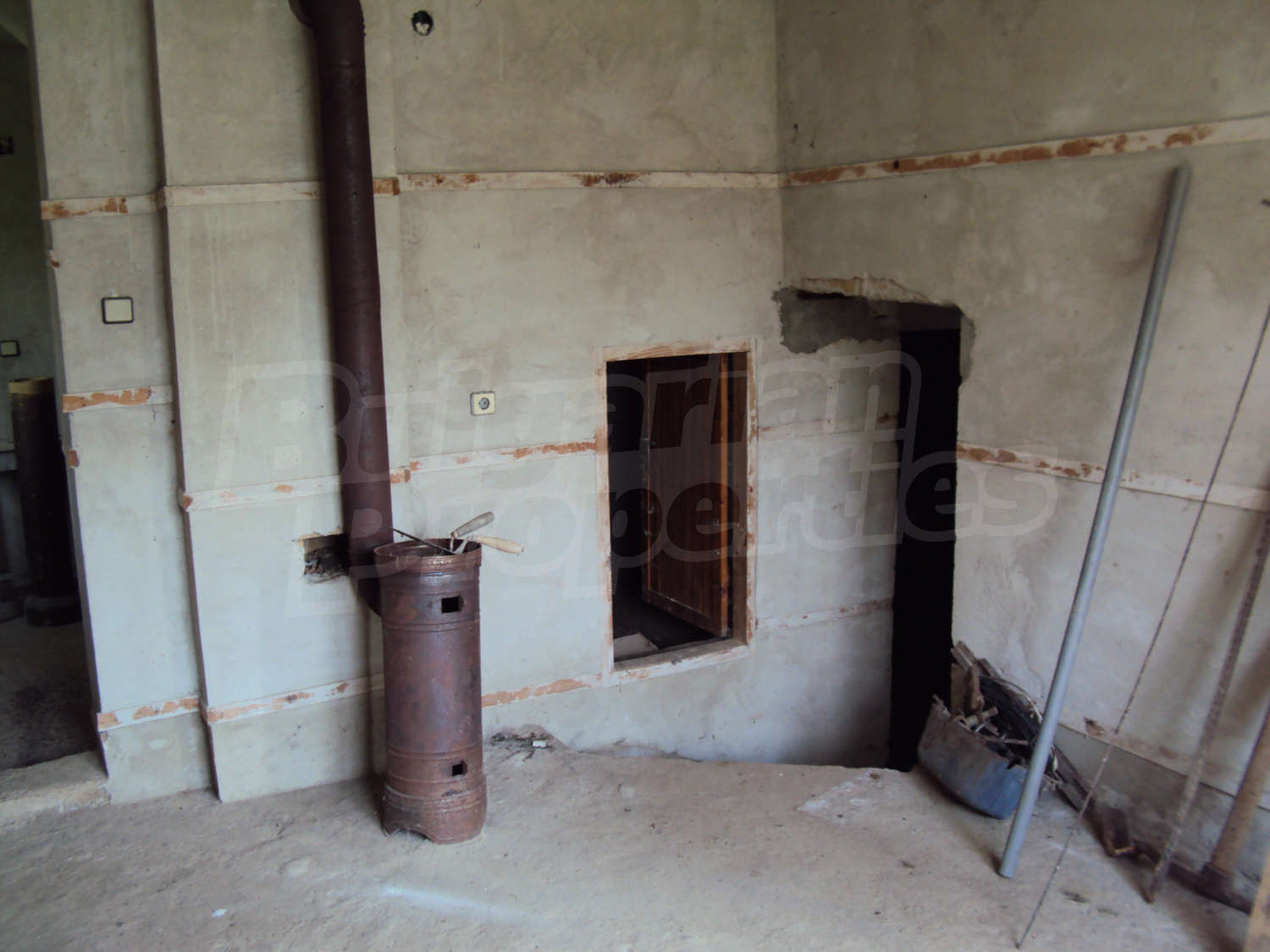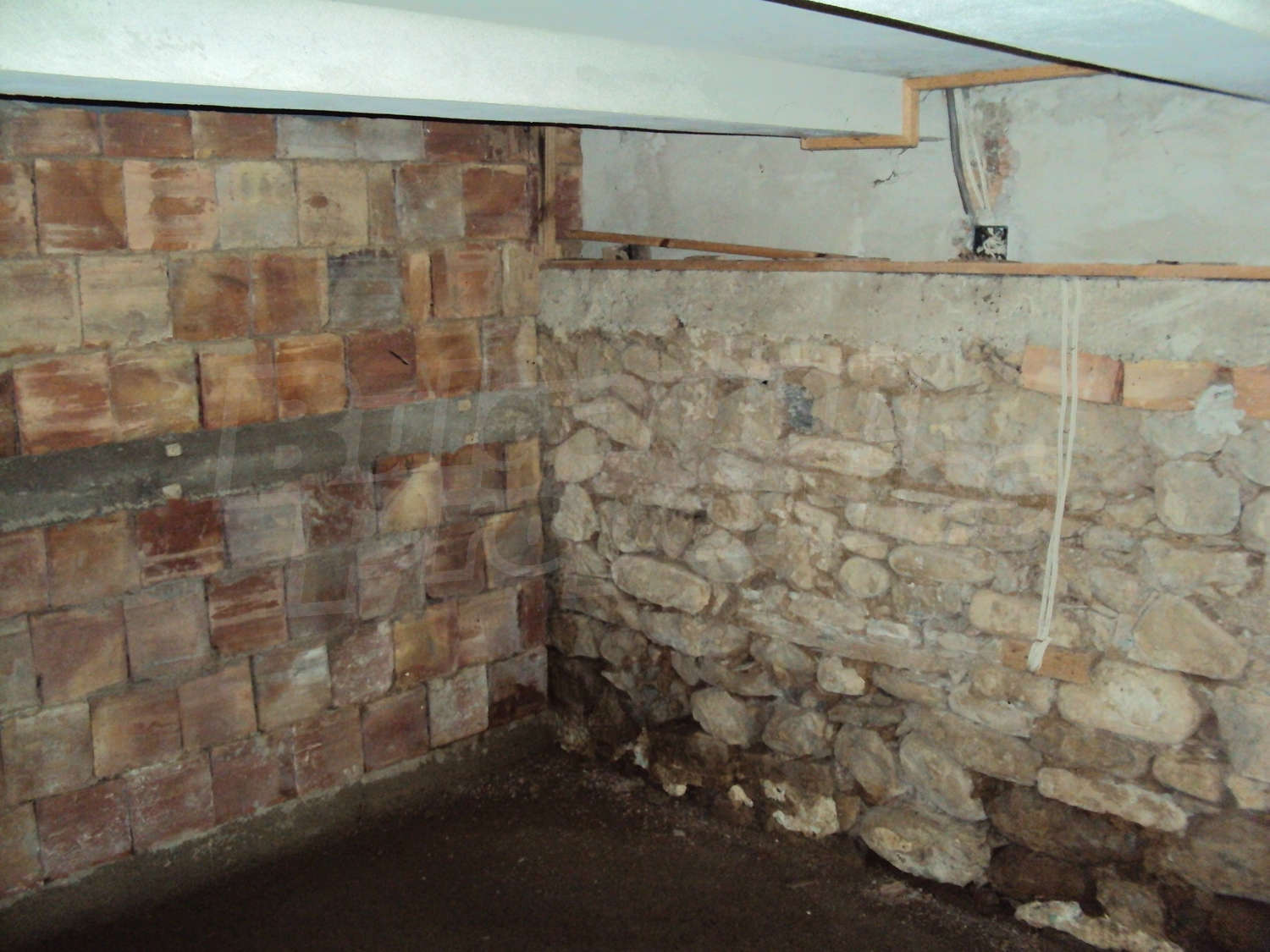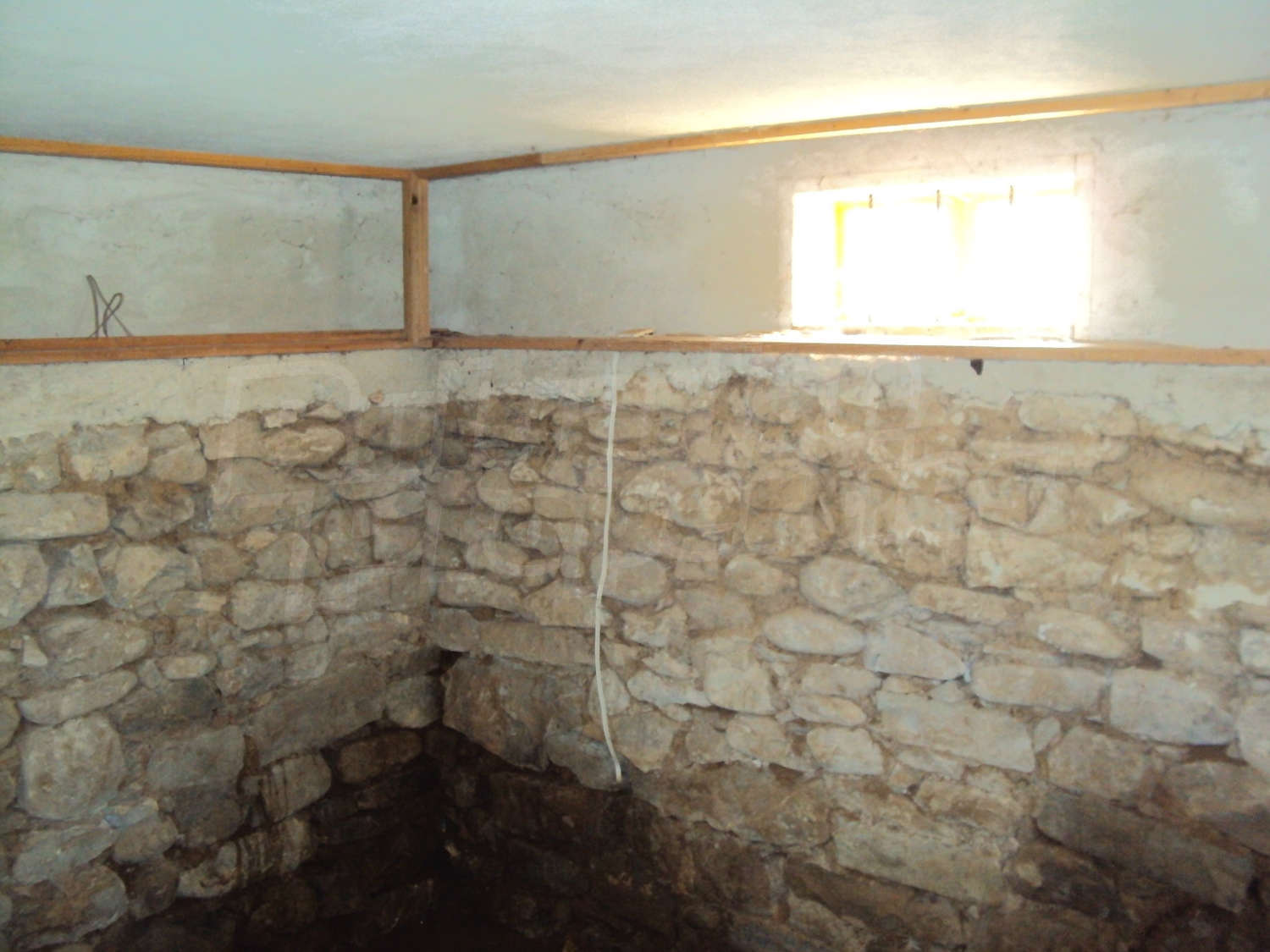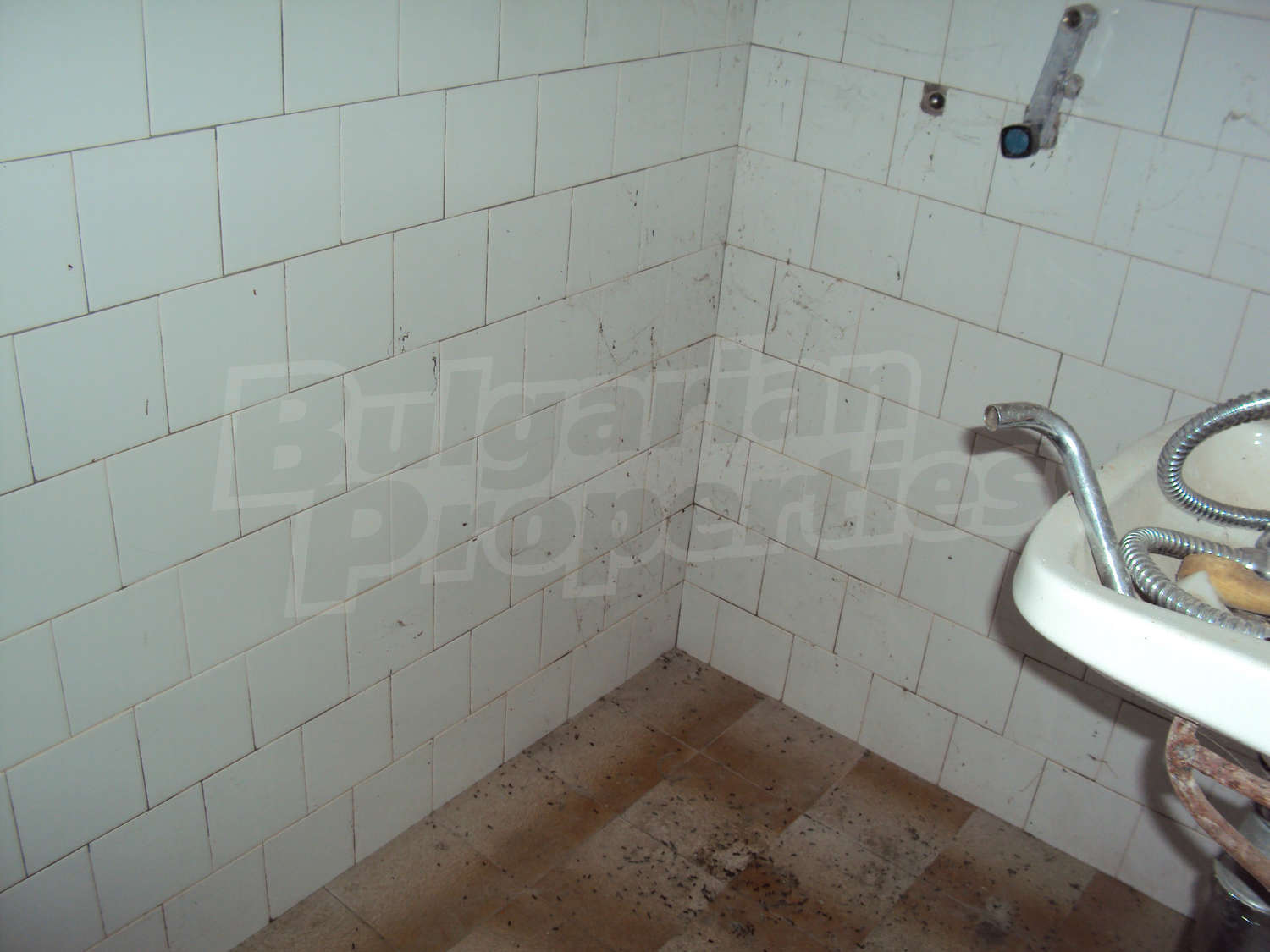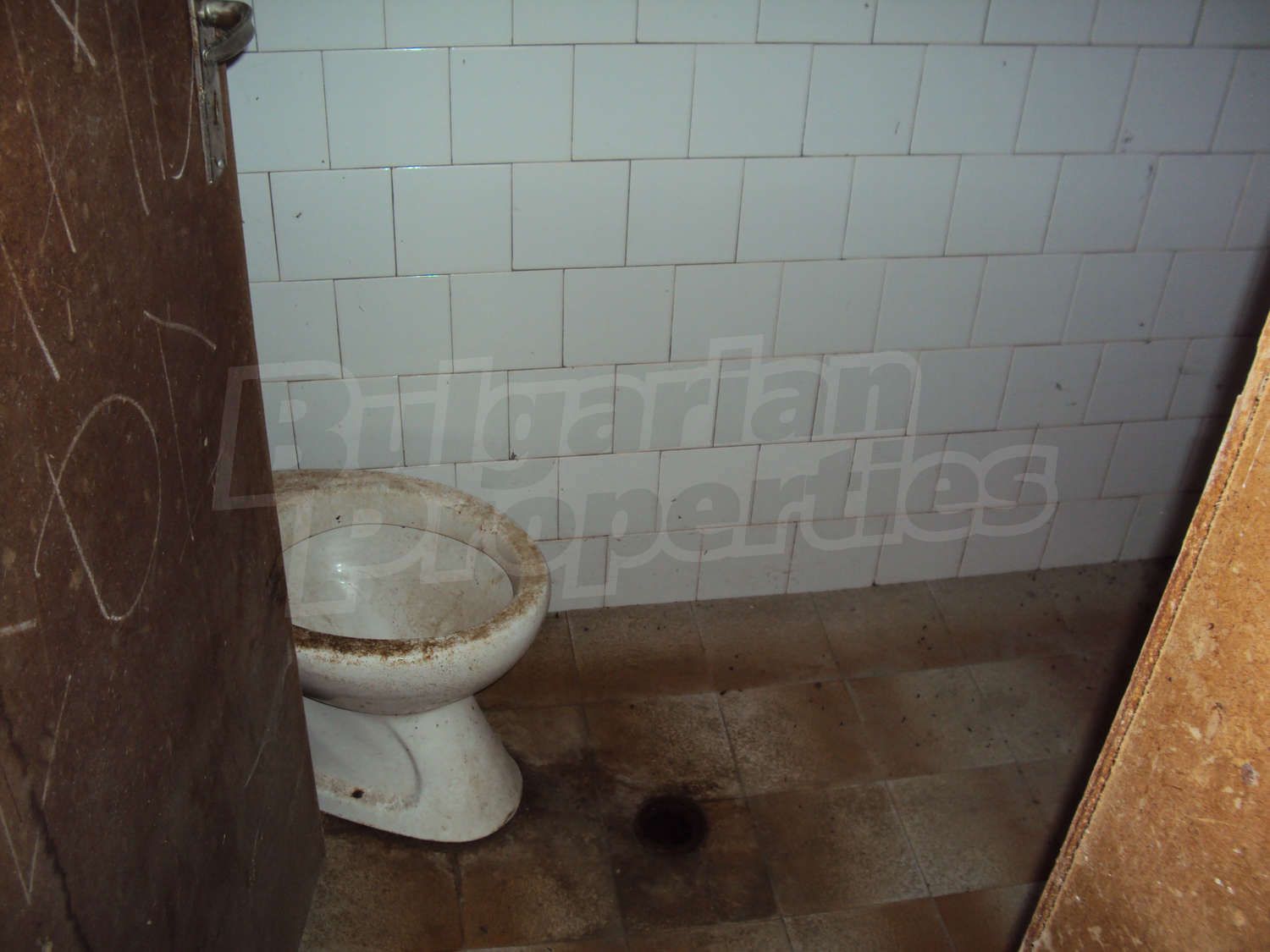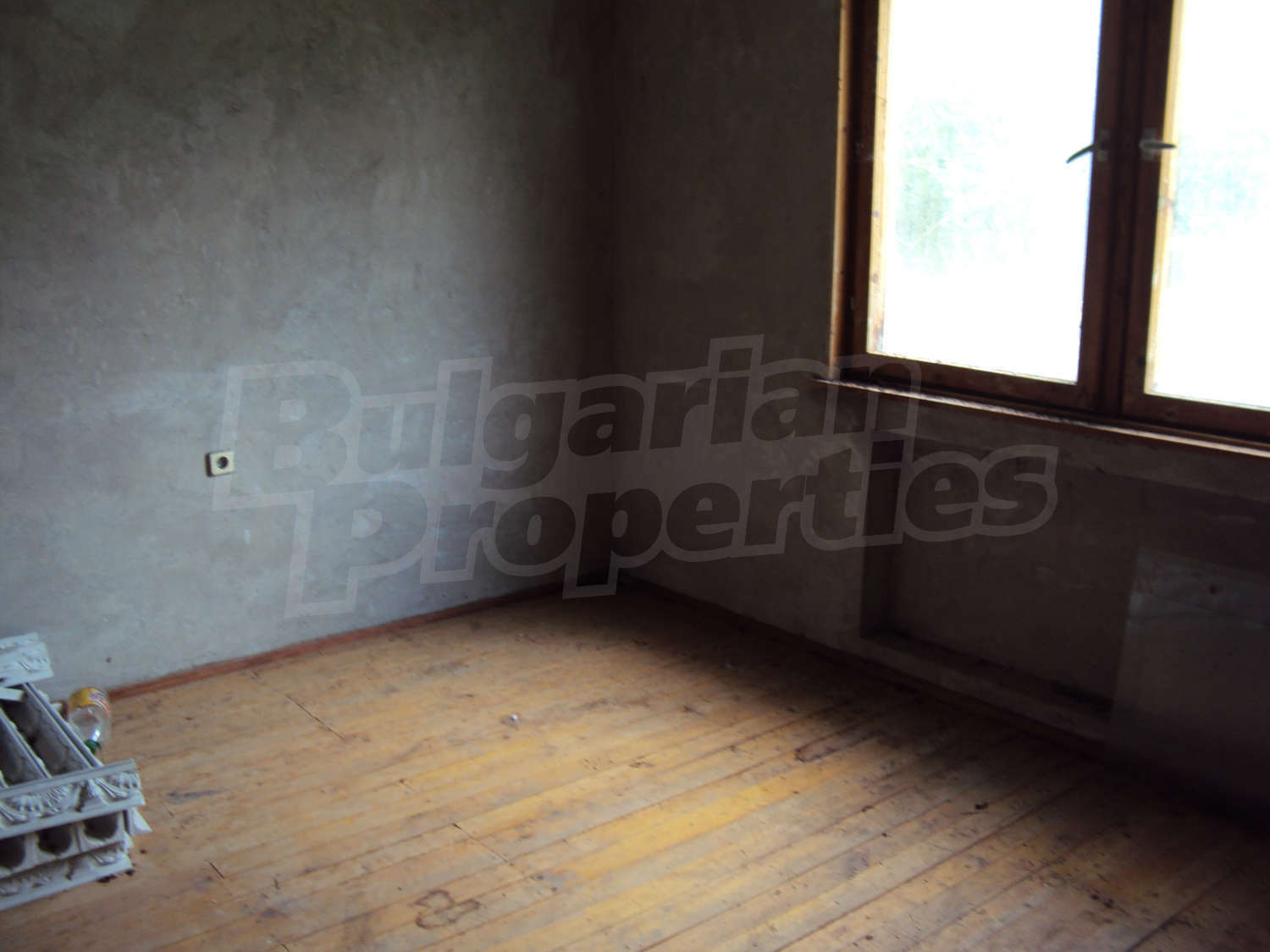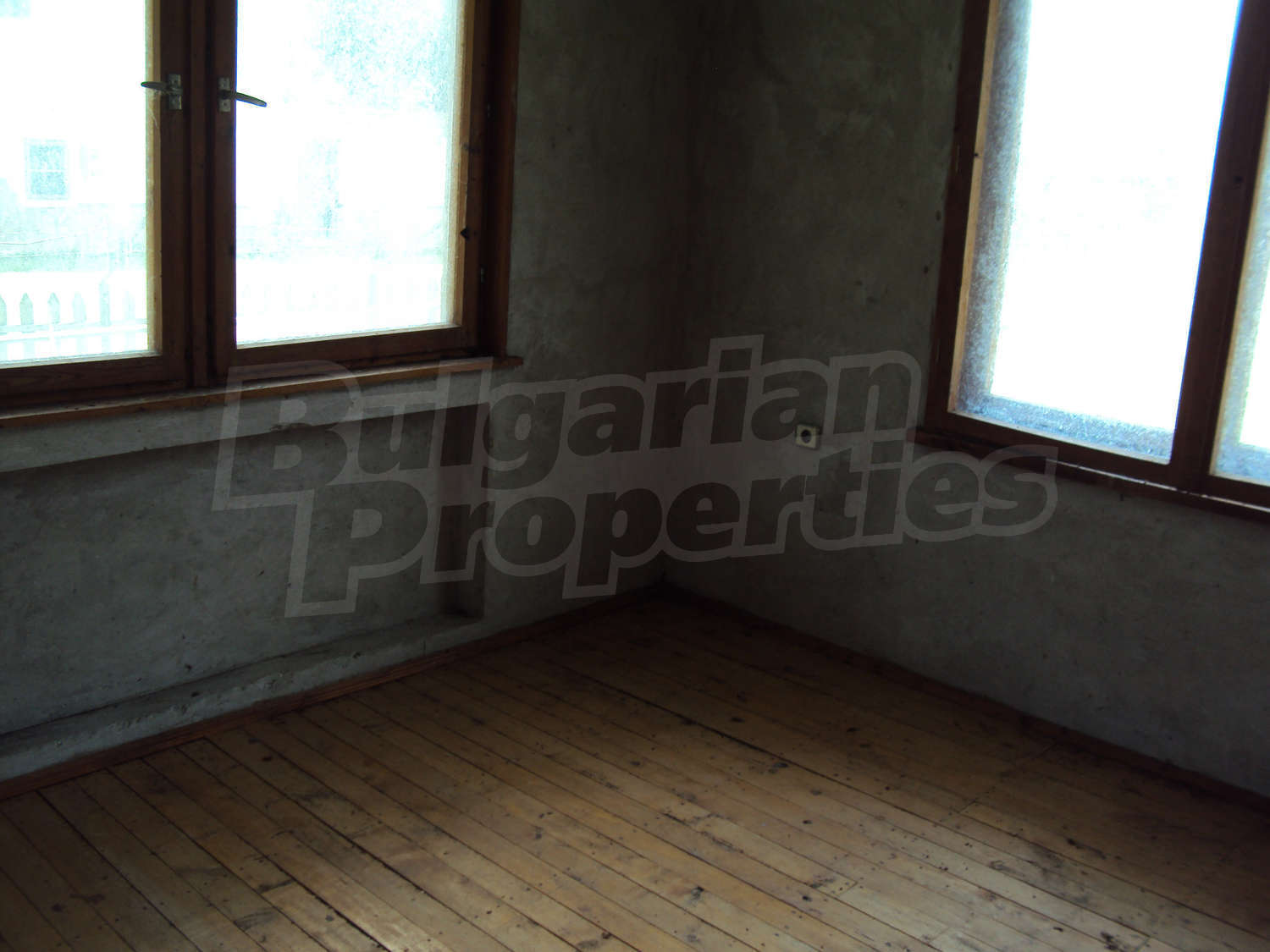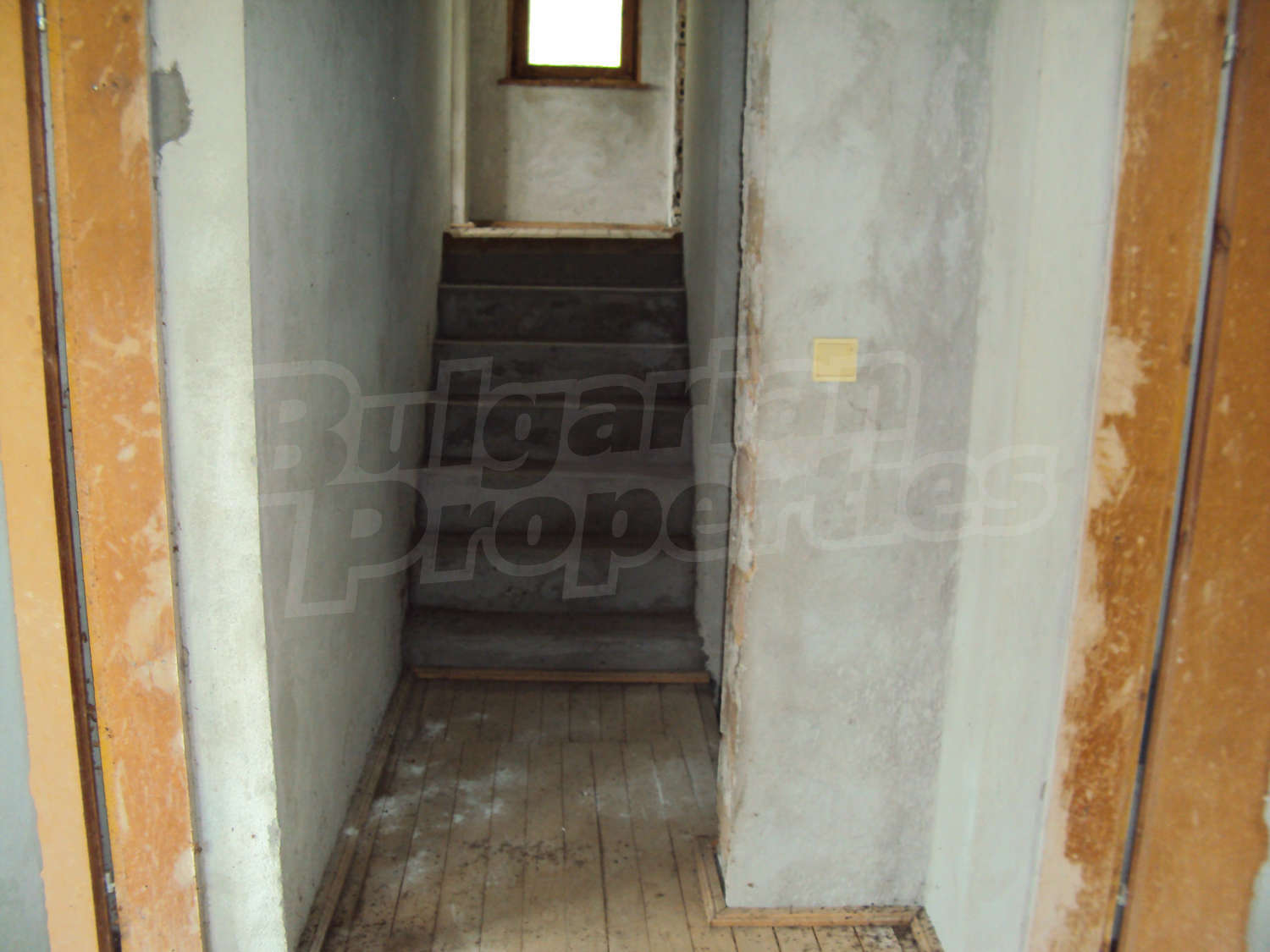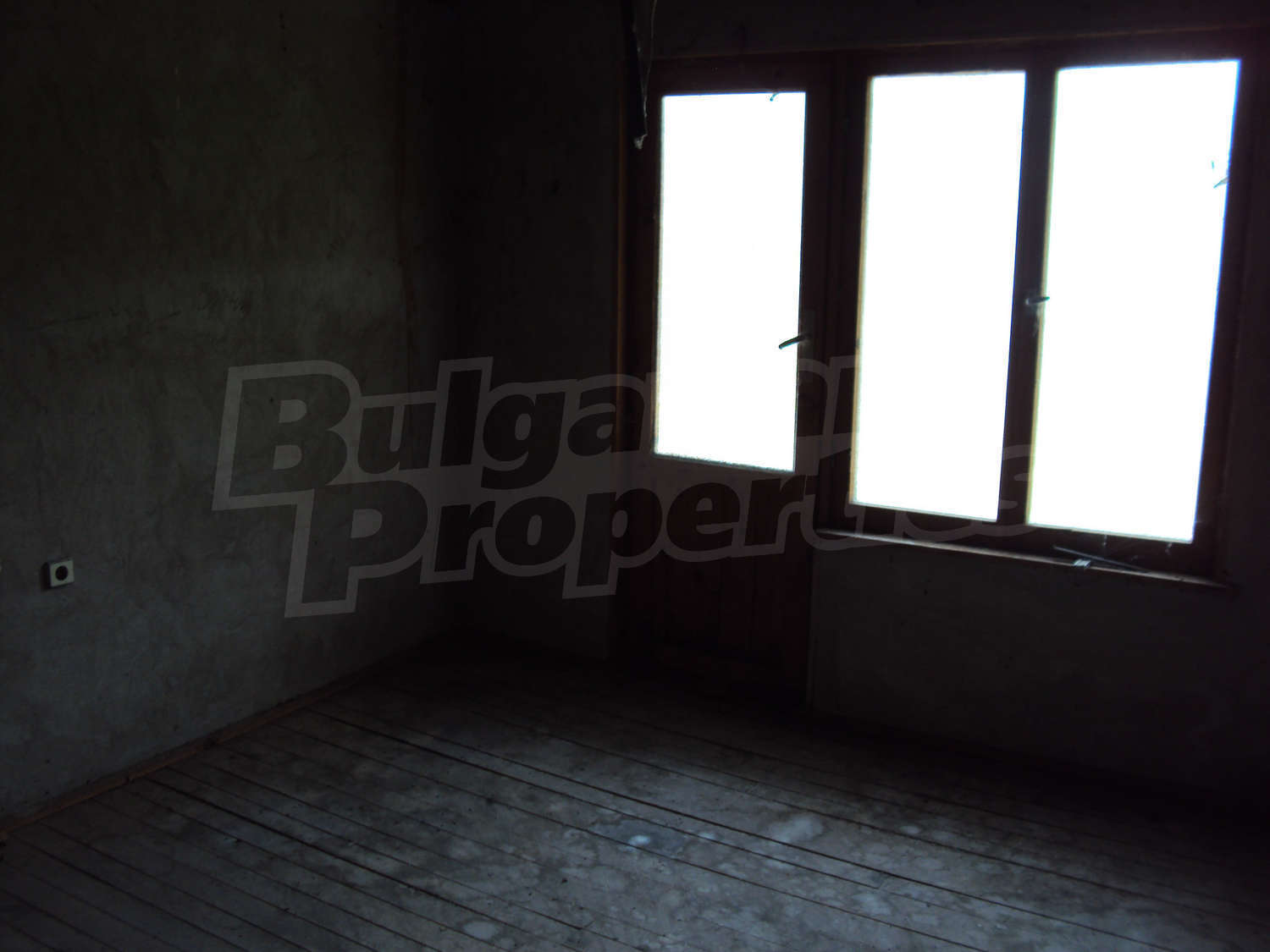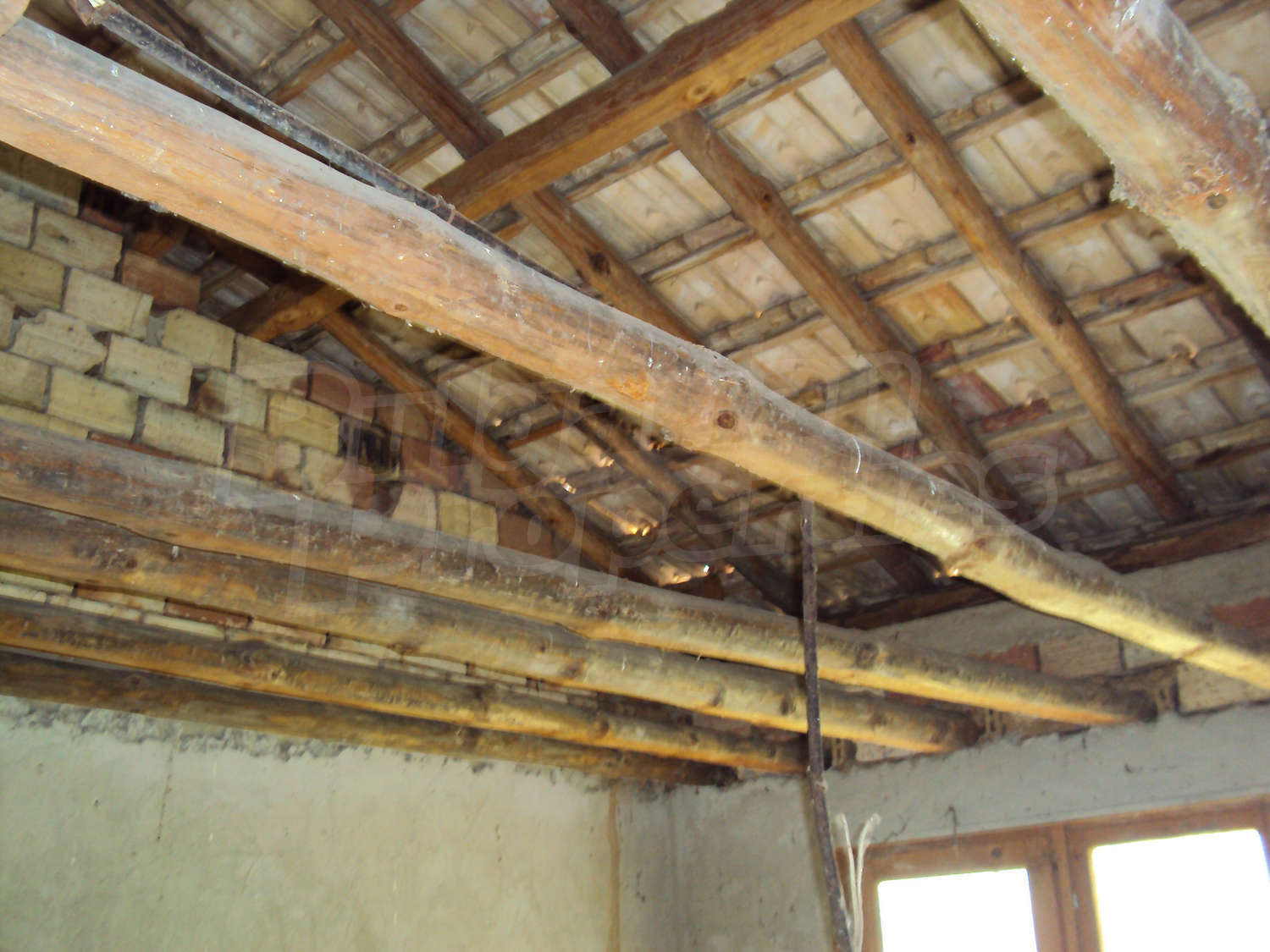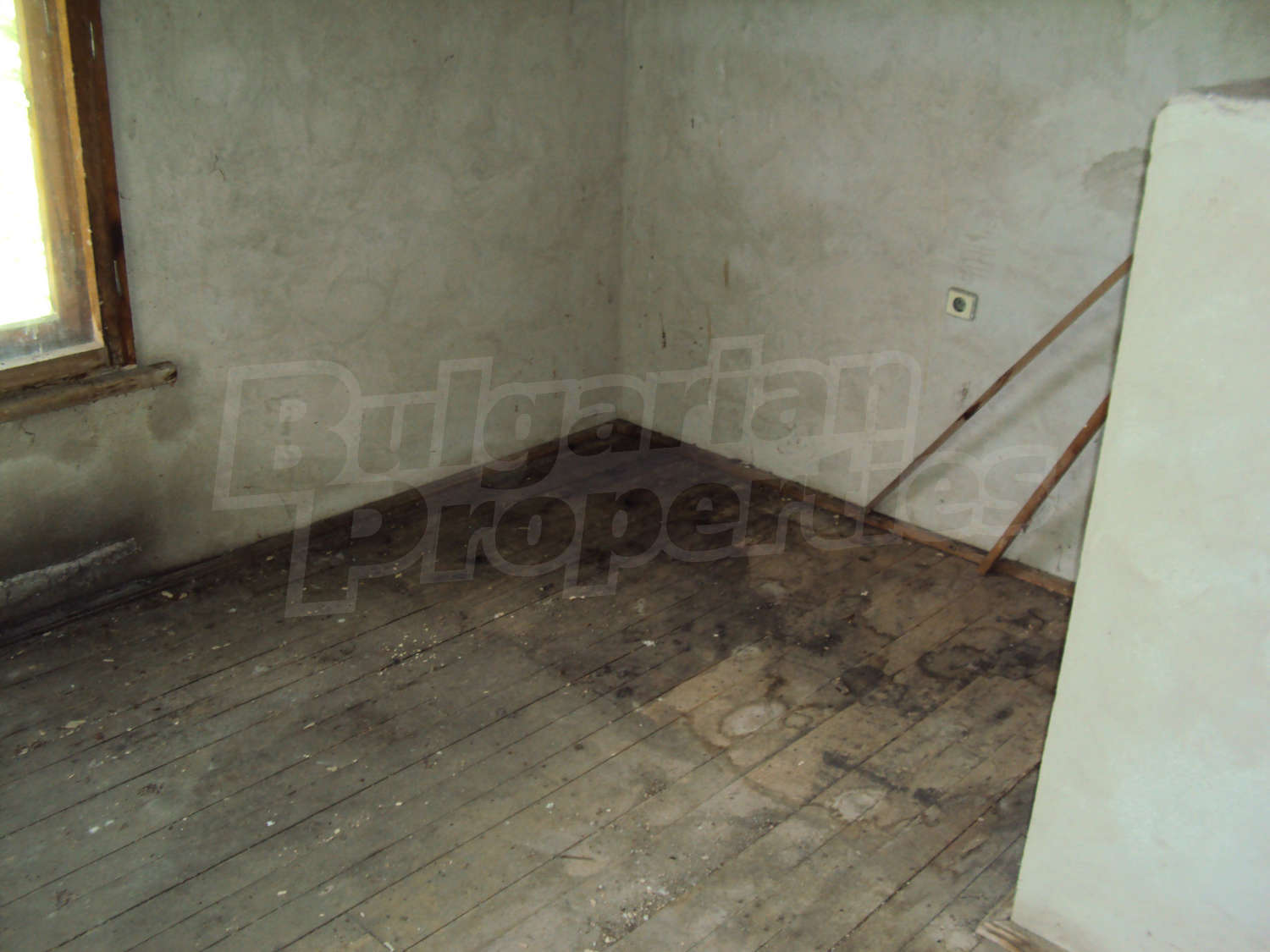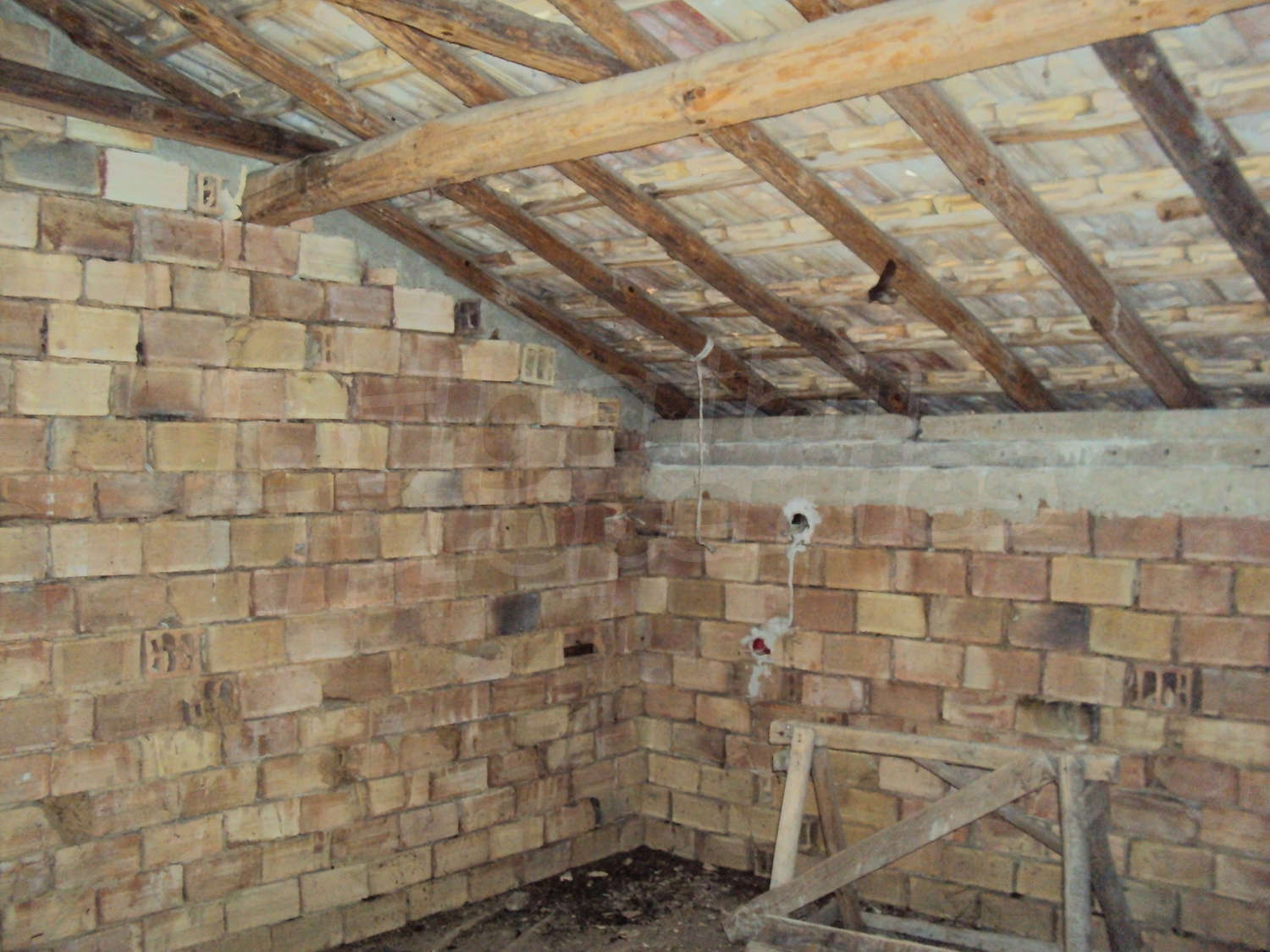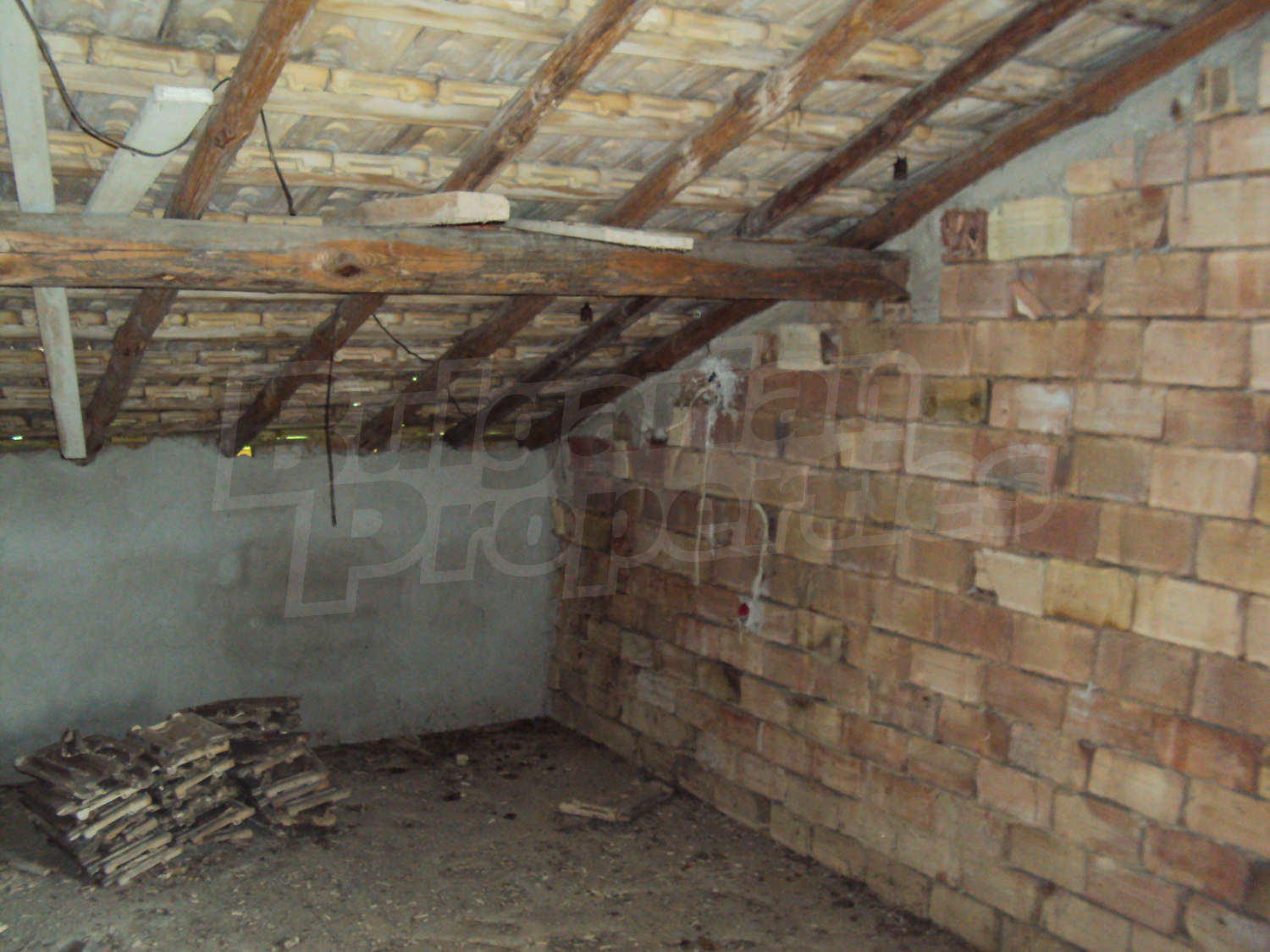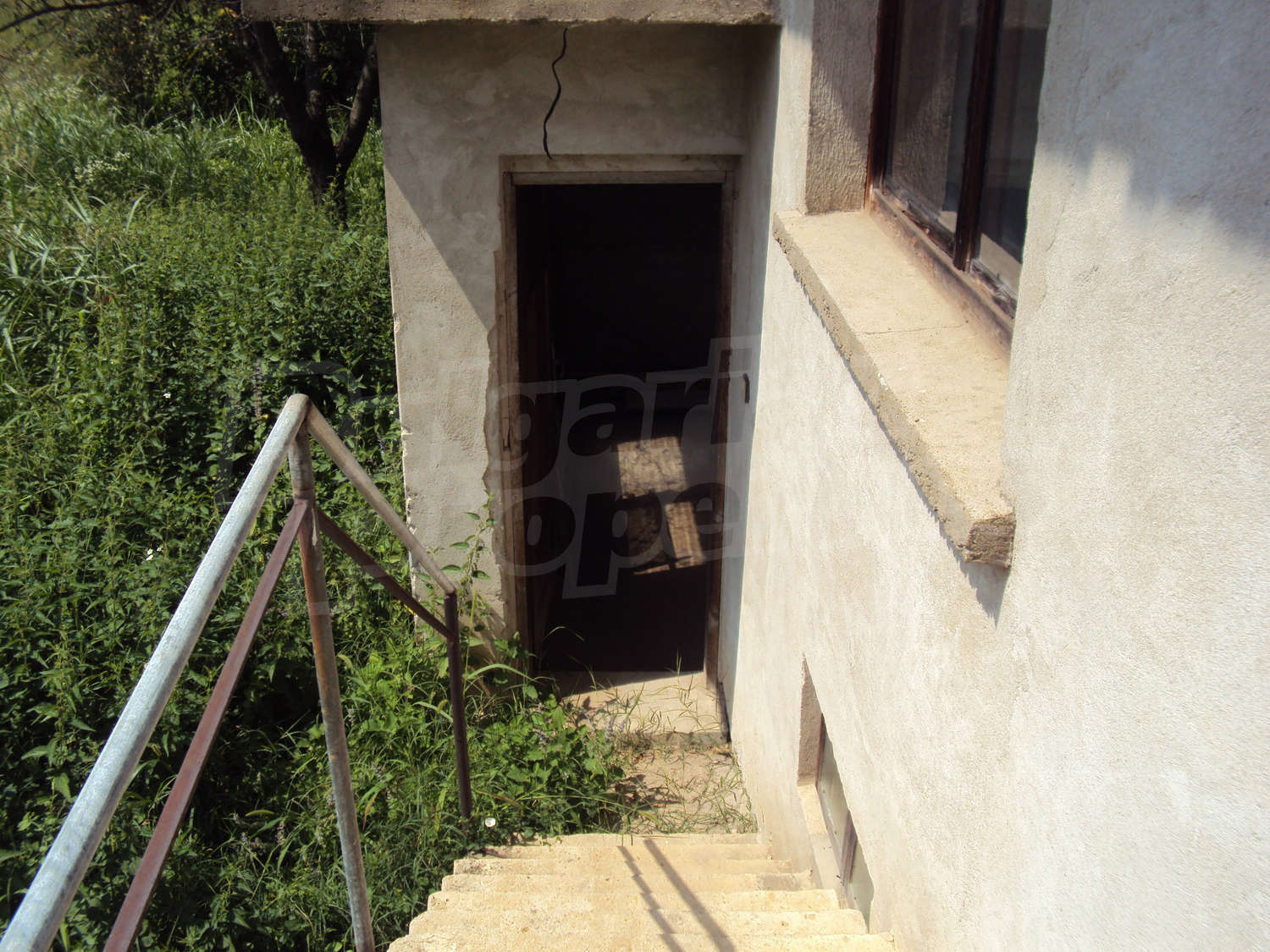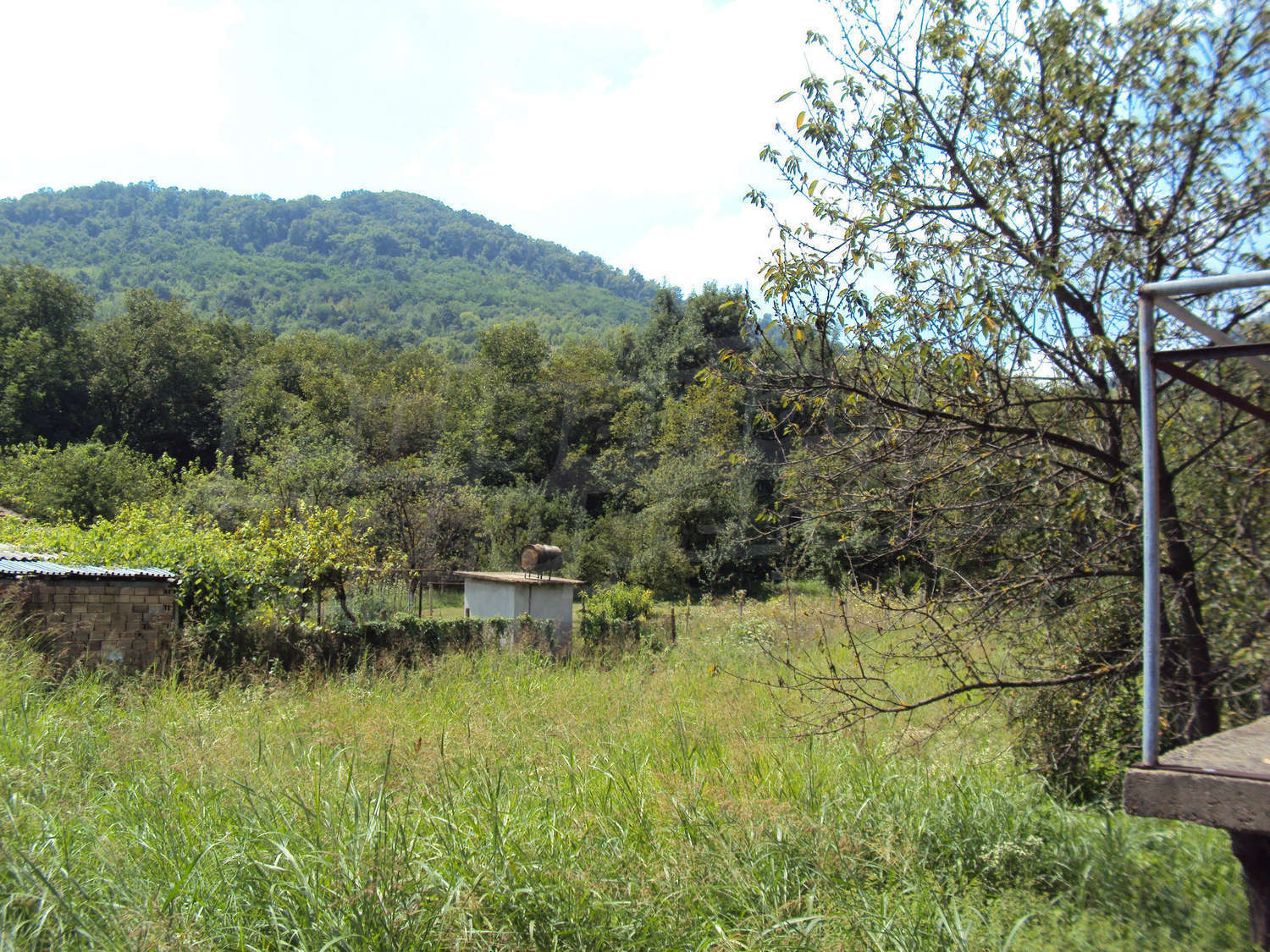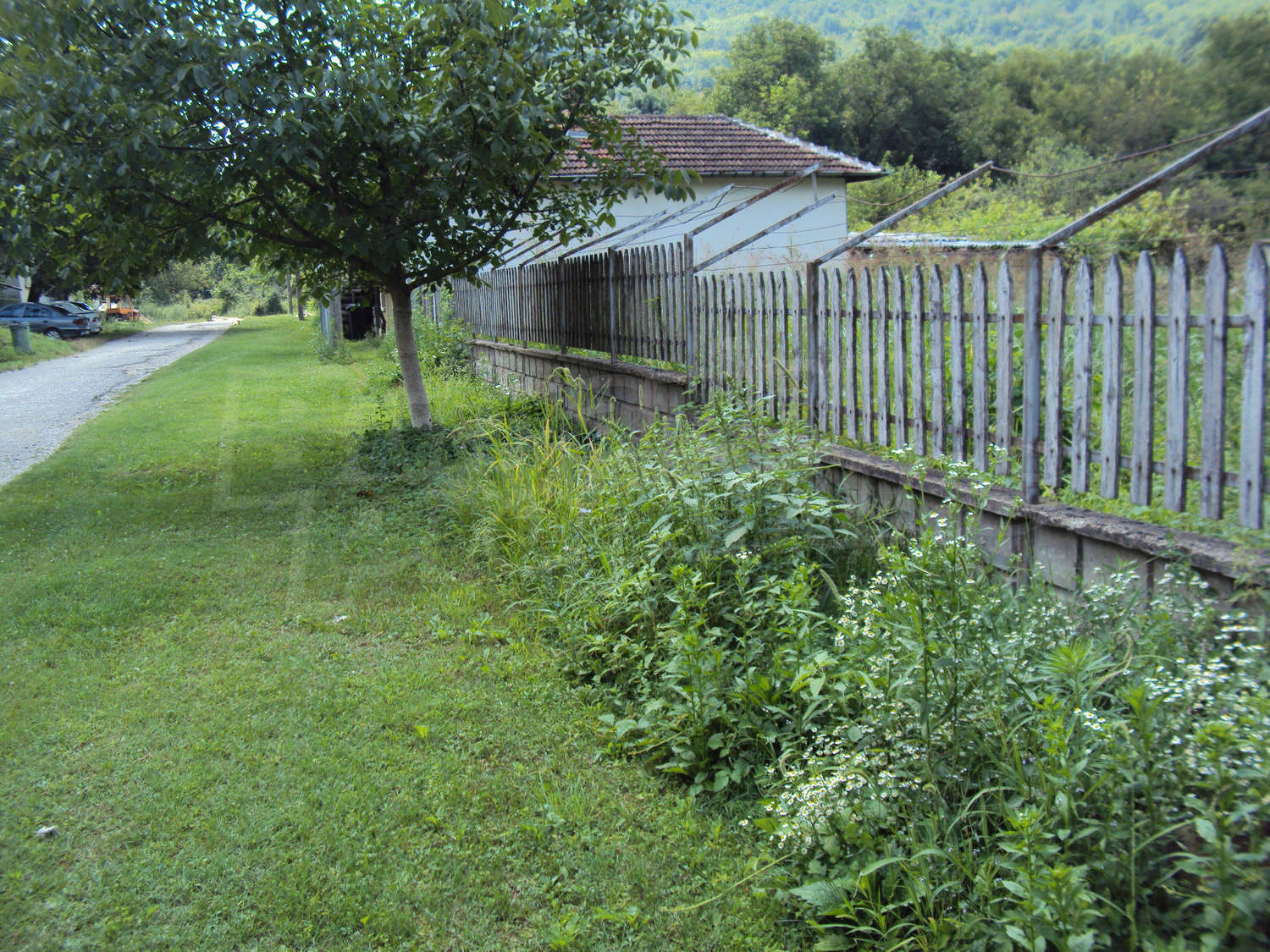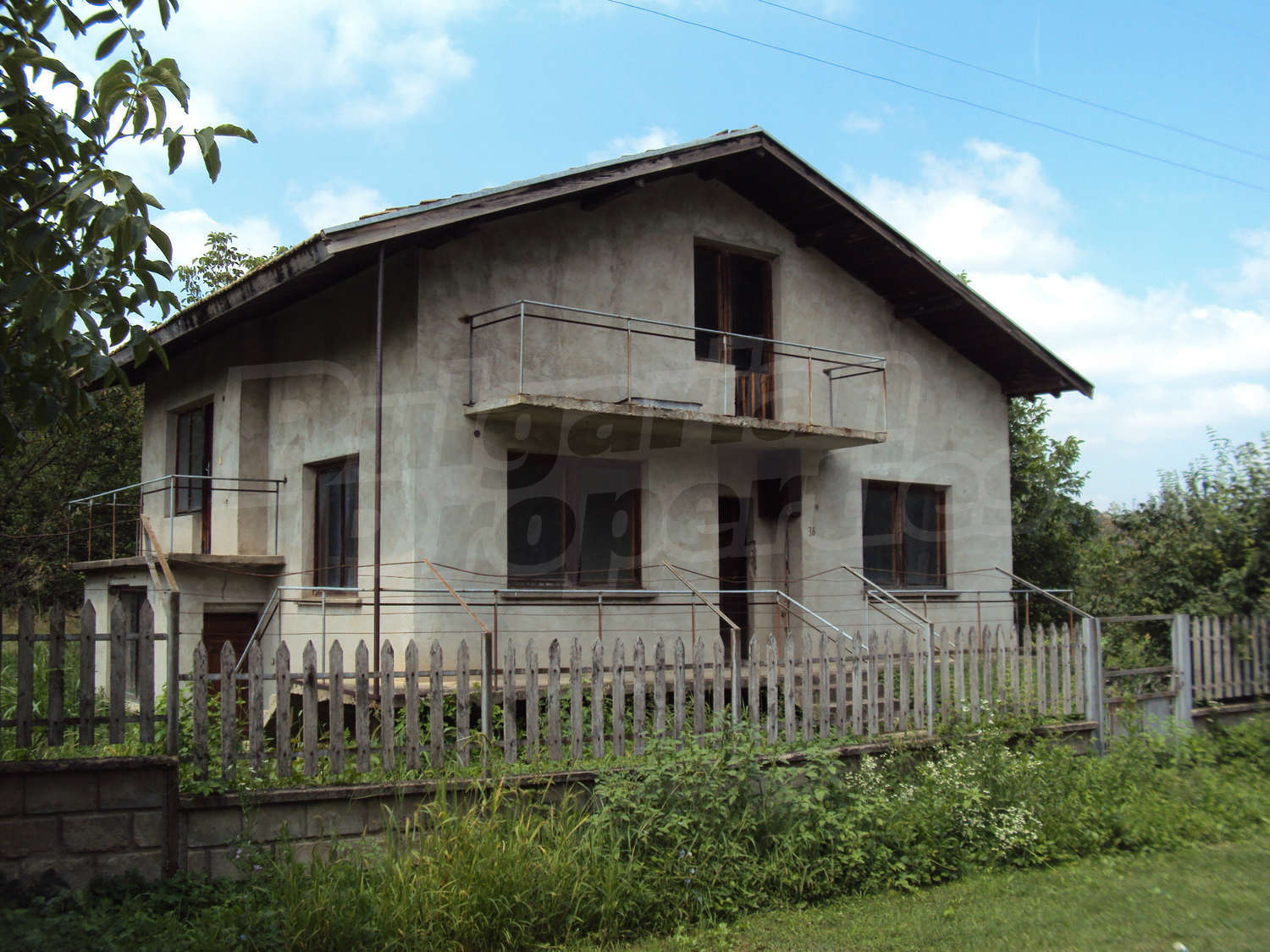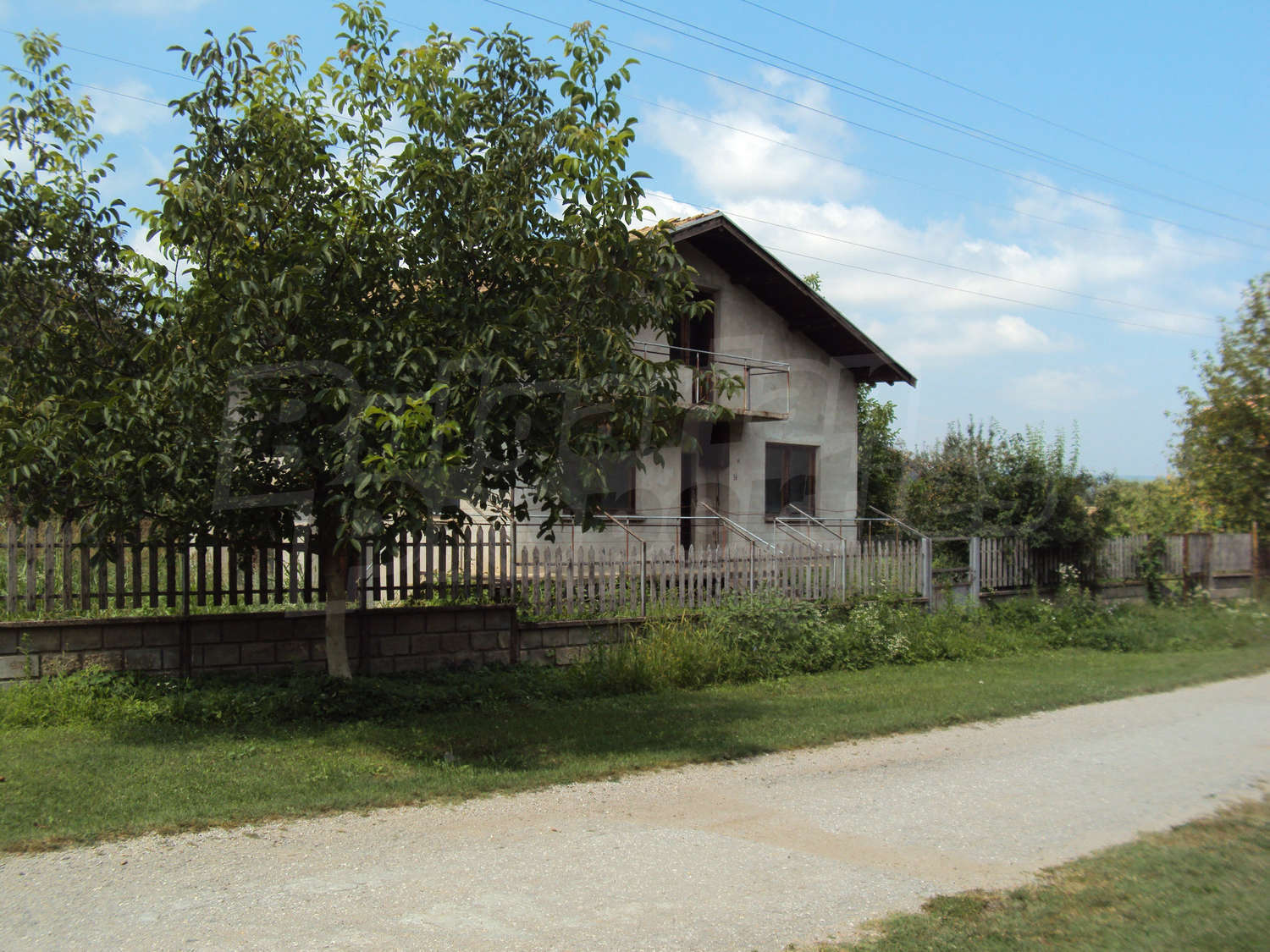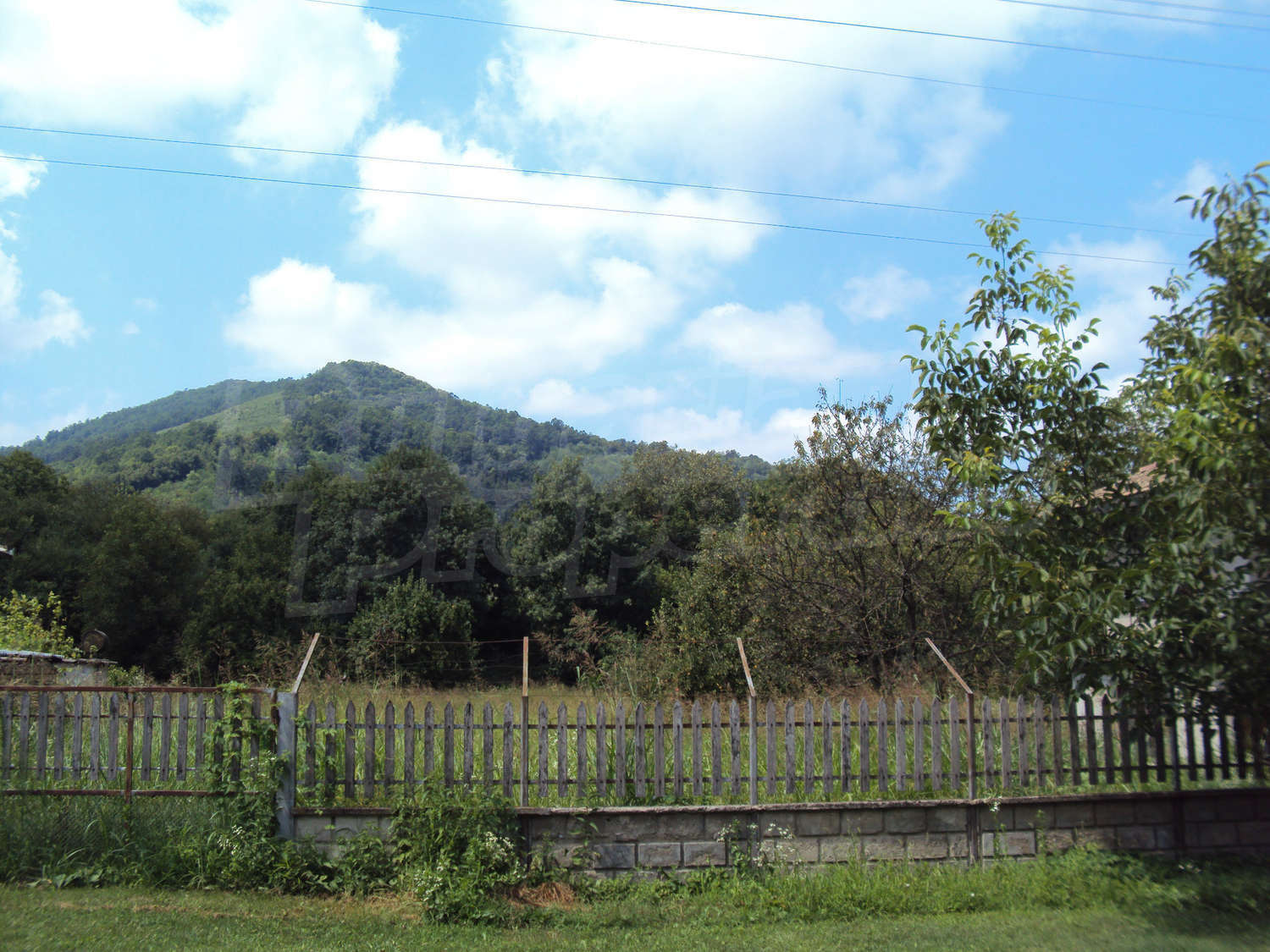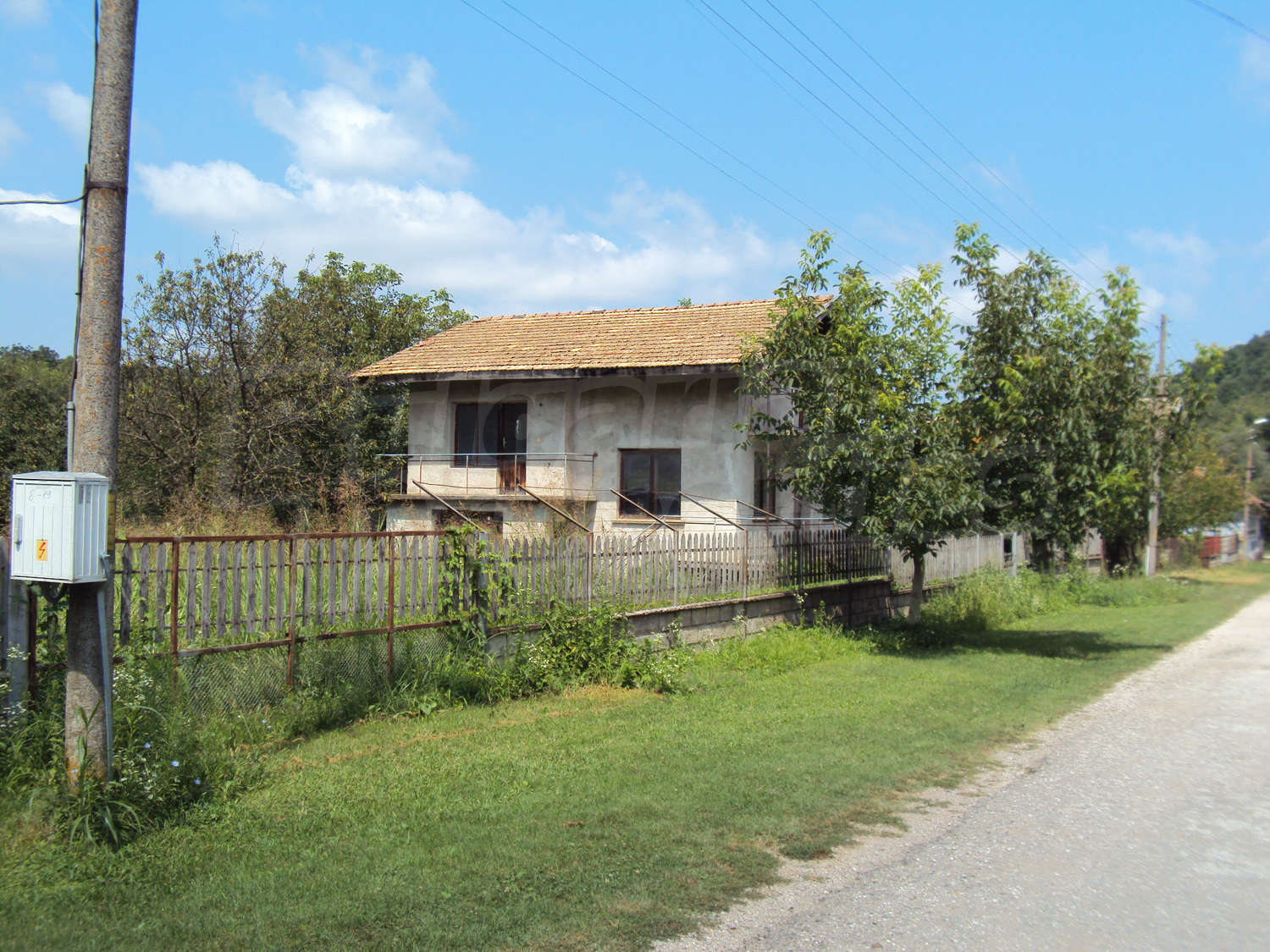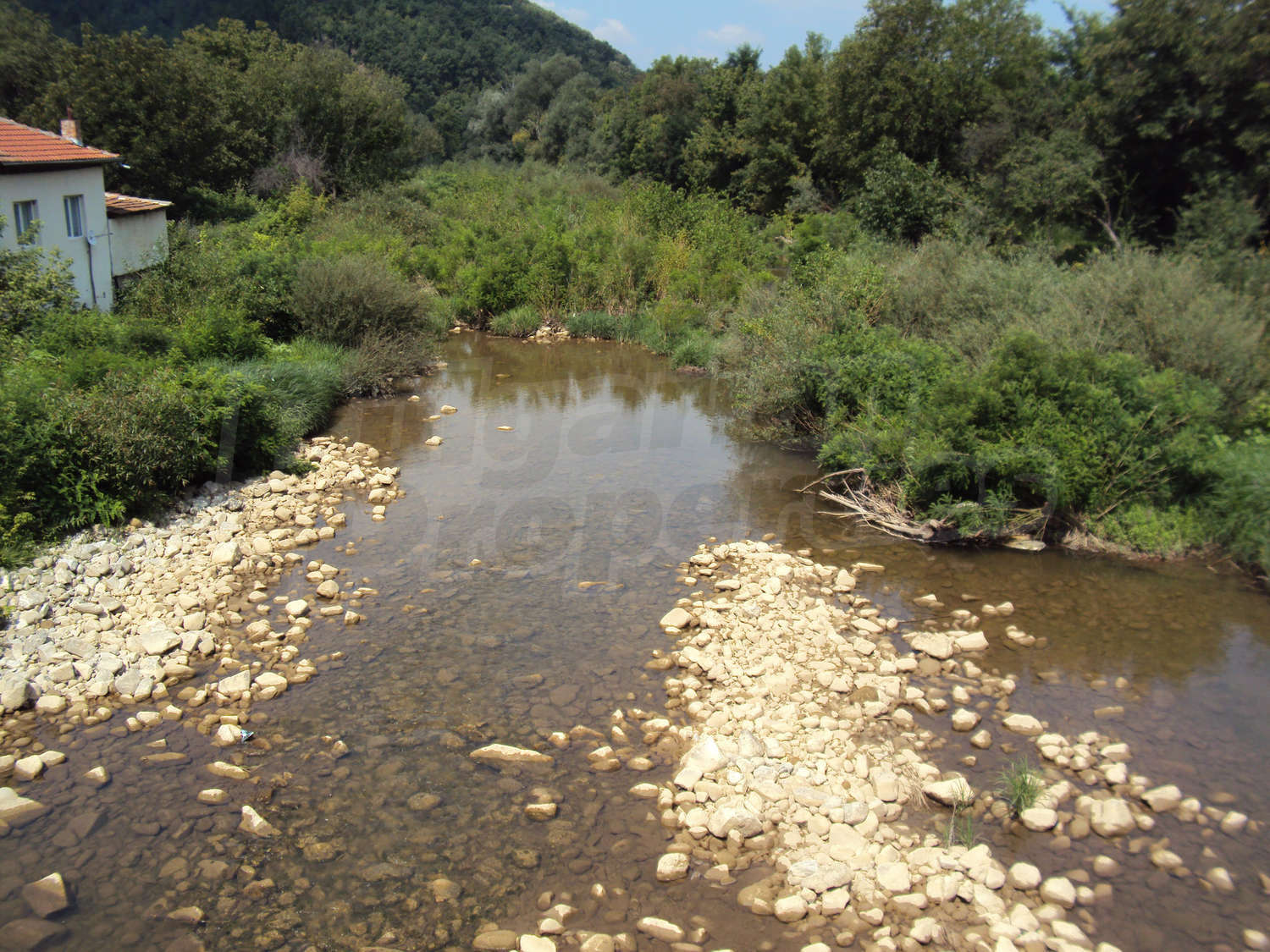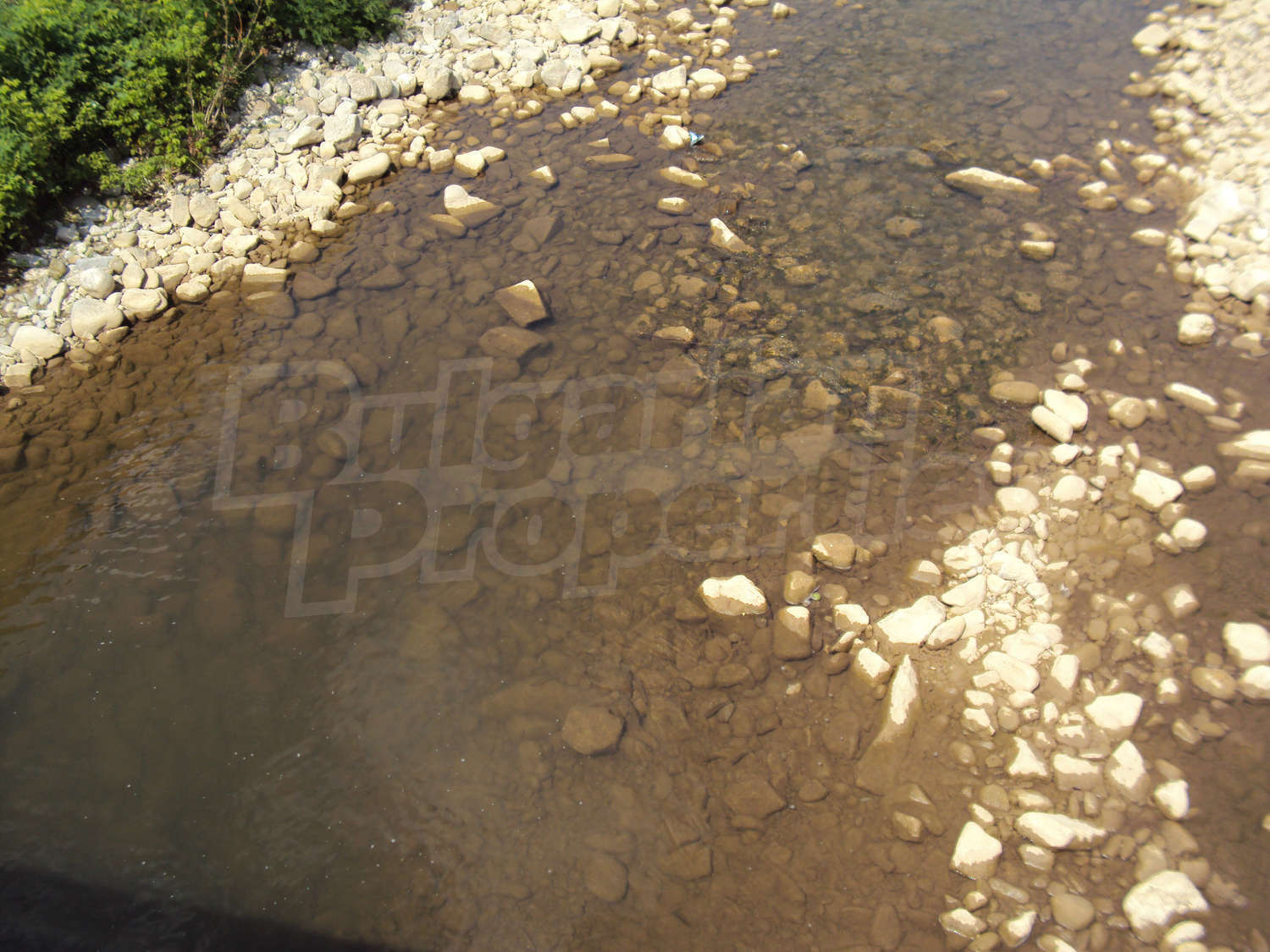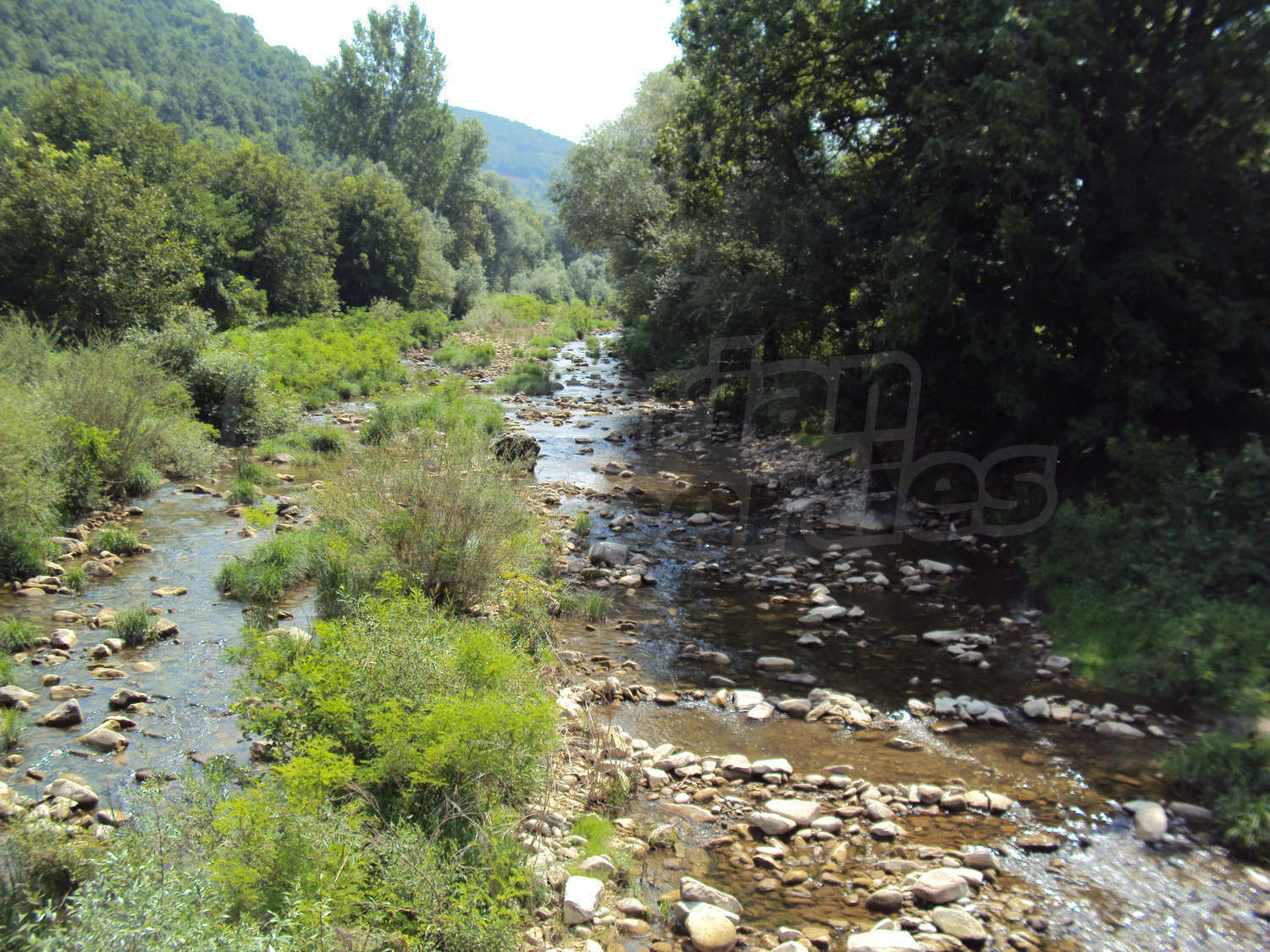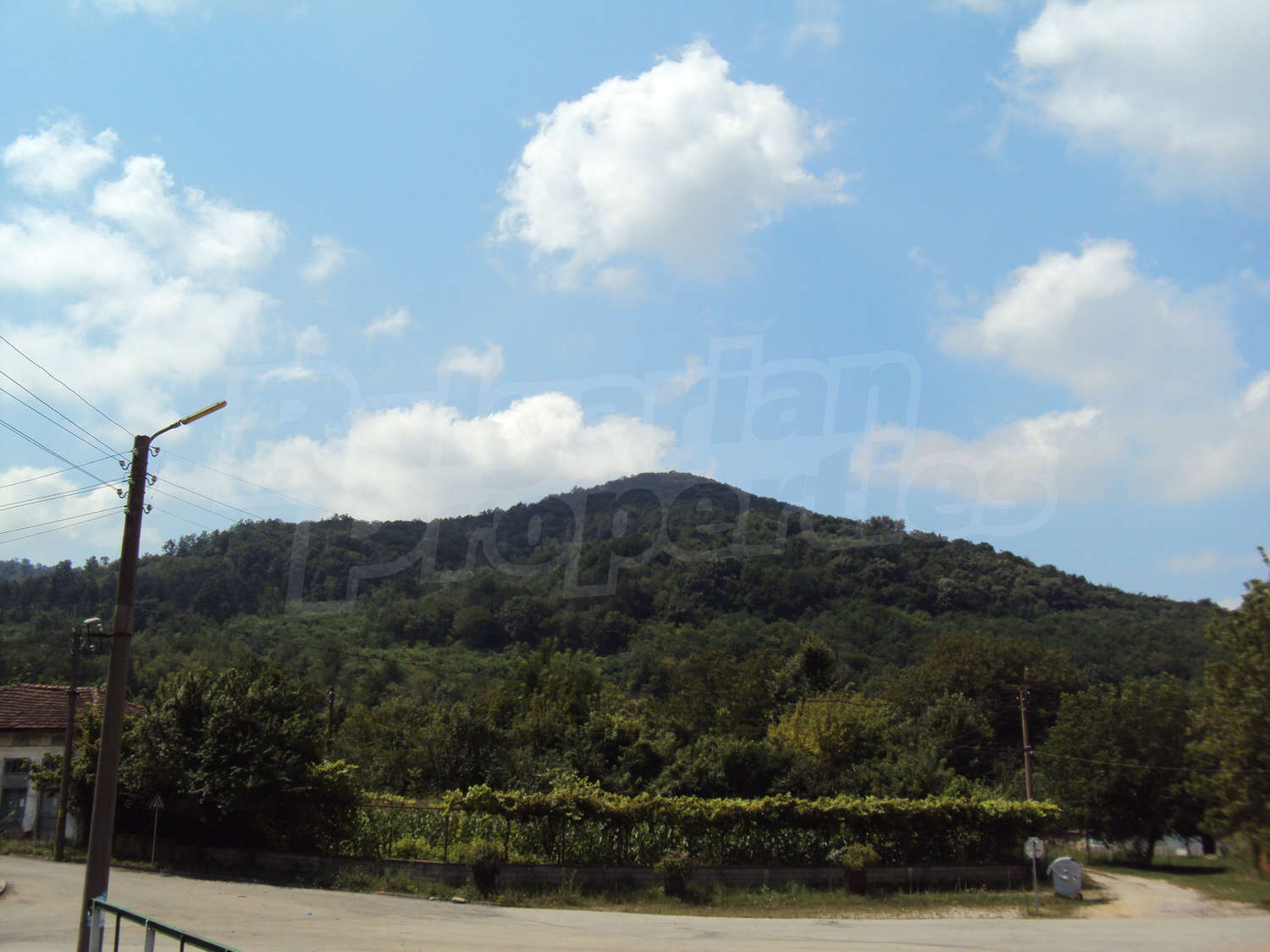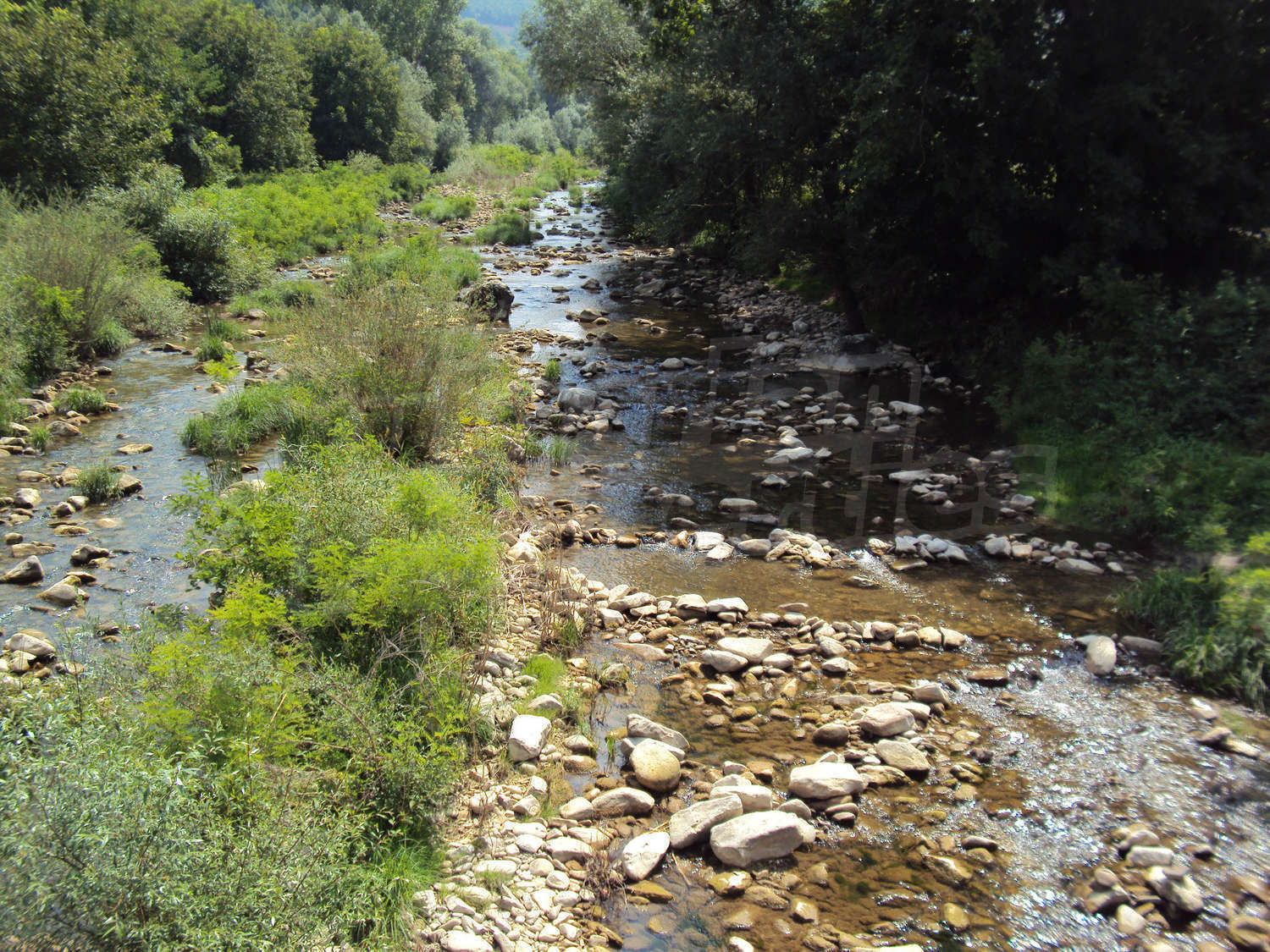 Location
Near Veliko Tarnovo
The settlement has:
Postal service
Bus stop
Food market
River
Reservoir/lake
No industry
Restaurant
Cafe
Church
Police station
Foreign neighbours
Digital TV
Near nature reserve
Near architectural reserve
Monastery
Town Hall
The closest airport is in Varna (VAR), about 209 km away
Local amenities
EDUCATIONAL INSTITUTIONS

Kindergarten "TsDG Detska Radost" - 15.1 km
Kindergarten "TsDG Bodra Smyana" - 18.7 km
School "OU Nikolay Raynov" - 3.7 km
School "SU "Angel Karaliychev" Gr. Strazhitsa" - 10.0 km

MEDICAL INSTITUTIONS

Hospital "DKTs" - 14.9 km
Hospital - 16.4 km
Medical center "local Doctor" - 11.7 km

SHOPPING

Food market "Pri Rene" - 4.1 km
Supermarket "rodina Shop" - 7.4 km
Supermarket - 8.1 km
Marketplace - 16.4 km
Bakery - 7.4 km
Pet shop - 18.6 km

SERVICES

Bank "Unikredit Bulbank" - 19.2 km
Pharmacy - 16.4 km
Postal service - 8.3 km
Postal service "econt" - 9.6 km
Hair-dresser - 18.6 km

RESTAURANTS & BARS

Restaurant "Zaeka" - 3.6 km
Restaurant "mehana "Dancho"" - 11.0 km
Cafe "cafe" - 7.4 km
Bar - 16.5 km

SPORTS & LEASURE

Swimming pool - 17.1 km
Sports pitch "Sportna Zala Nikola Petrov" - 19.8 km
Tennis court - 17.5 km
Theatre - 16.3 km
Theatre "Leten Teatar" - 19.6 km
Museum - 11.3 km
Museum - 11.3 km

NATURE & SIGHTSEEING

Park - 10.1 km
Garden - 19.0 km

CAR SERVICES

Car park - 7.5 km
Petrol station - 3.6 km
Car wash - 19.9 km

PUBLIC BUILDINGS & INSTITUTIONS

Court house "Gradski Sad" - 19.1 km
Library "Chitalishte "Zora 25"" - 13.4 km
Church - 11.3 km
REQUEST DETAILS
This offer is not valid
Please contact us and we will find other properties that match your requirements.
This offer is not valid
Please contact us and we will find other properties that match your requirements.
FOR MORE INFORMATION
Property ref: VT 2890
When calling, please quote the property reference number.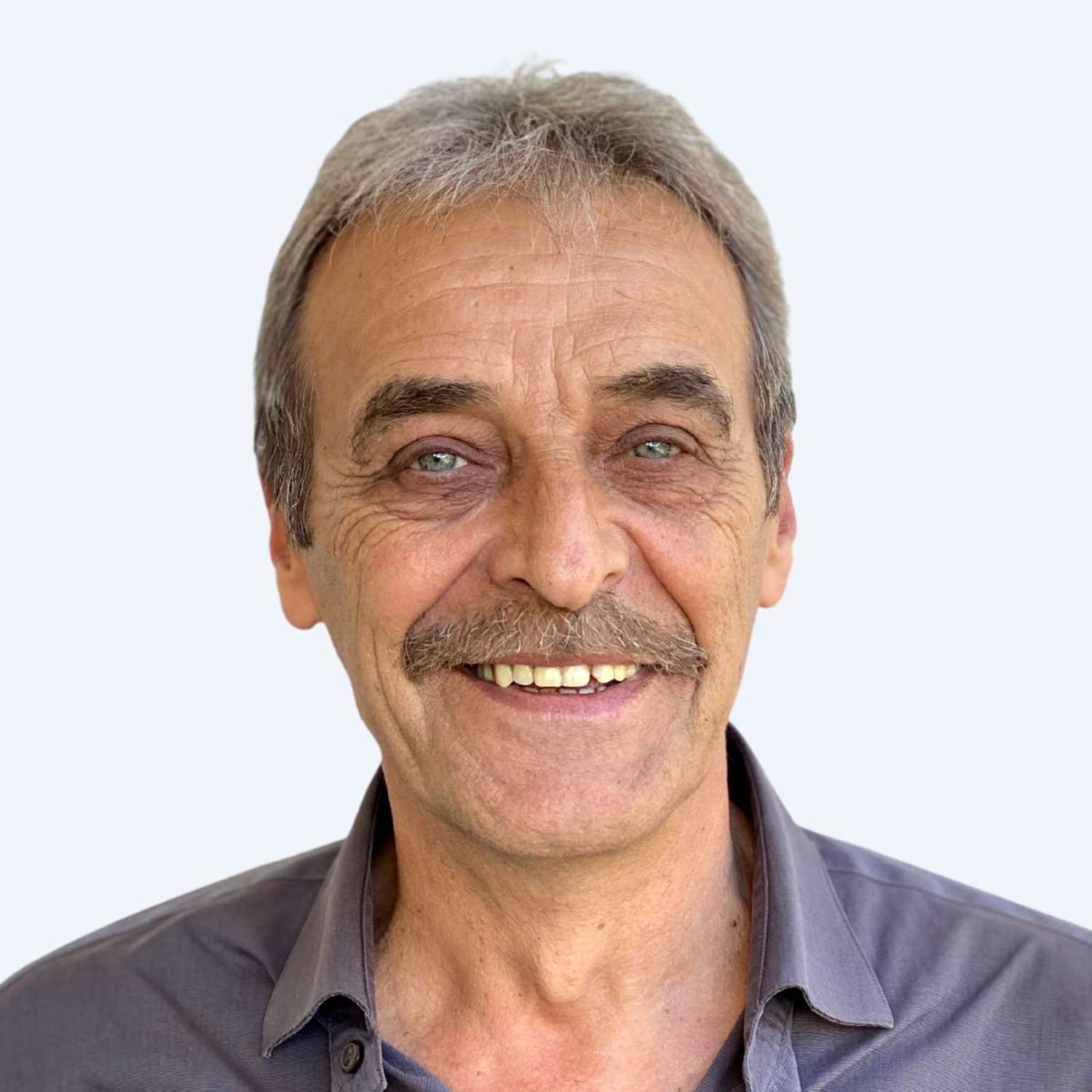 Simeon Karapenchev
Office Veliko Tarnovo
17A, Vasil Levski Blvd, Veliko Tarnovo
All properties (178)
More properties Near Veliko Tarnovo
See all