For sale -16%
One-storey house located in a small town
Near Veliko Tarnovo
Property located in a well-developed village
BULGARIAN PROPERTIES offers a property with unique architecture built in the different from the typical Bulgarian style. The property is located in the center of a small town which is situated just 15 km from the town Pavlikeni and at 50 km from the old and beautiful town Veliko Tarnovo. The house was built about 100 years ago in a uniquearchitecture style. It has a small garden in the front of the property and behind it. The property is built of stone, plaster is original, and the roof is covered with tiles. The beams in the building are in excellent condition. The house well-preserved but still it needs renovation to become a modern place for living. There are wooden windows and doors in the house. The external stairs made of stone lead to the house.The house has a size of 75 sq. m. It consists of entrance hall, large double bedroom, living room and kitchen. There are beautiful ceramic fireplaces in each room of the house. There is electricity and water inside and outside the house. There is no bathroom in the house. The property is connected to the mains drainage system. There is a wine cellar behind the house.The garden has a size of 566 sq. m.The whole area of the plot is surrounded by a stone wall and a metal door. There are two pears, grapes, plums, fig trees and various shrubs in the garden. There is a large barn which can be transformed into an additional living space. A well-maintained asphalt road leads to the property.The town has a good infrastructure and all facilities like restaurant, some shops, a medical center and a regular bus service to neighboring towns. The town is famous for its wine and one of the largest dams in the country. There is River Rosica not far from the town.
Property features
Ref. No. VT 2647
Area 75.00 m2
Bedrooms 2
Condition good
Floor 1
Furnishing Furnished/unfurnished
Heating system Electrical heating / Heating with wood
Type of building Brick-built
Garden 566 m2
Gallery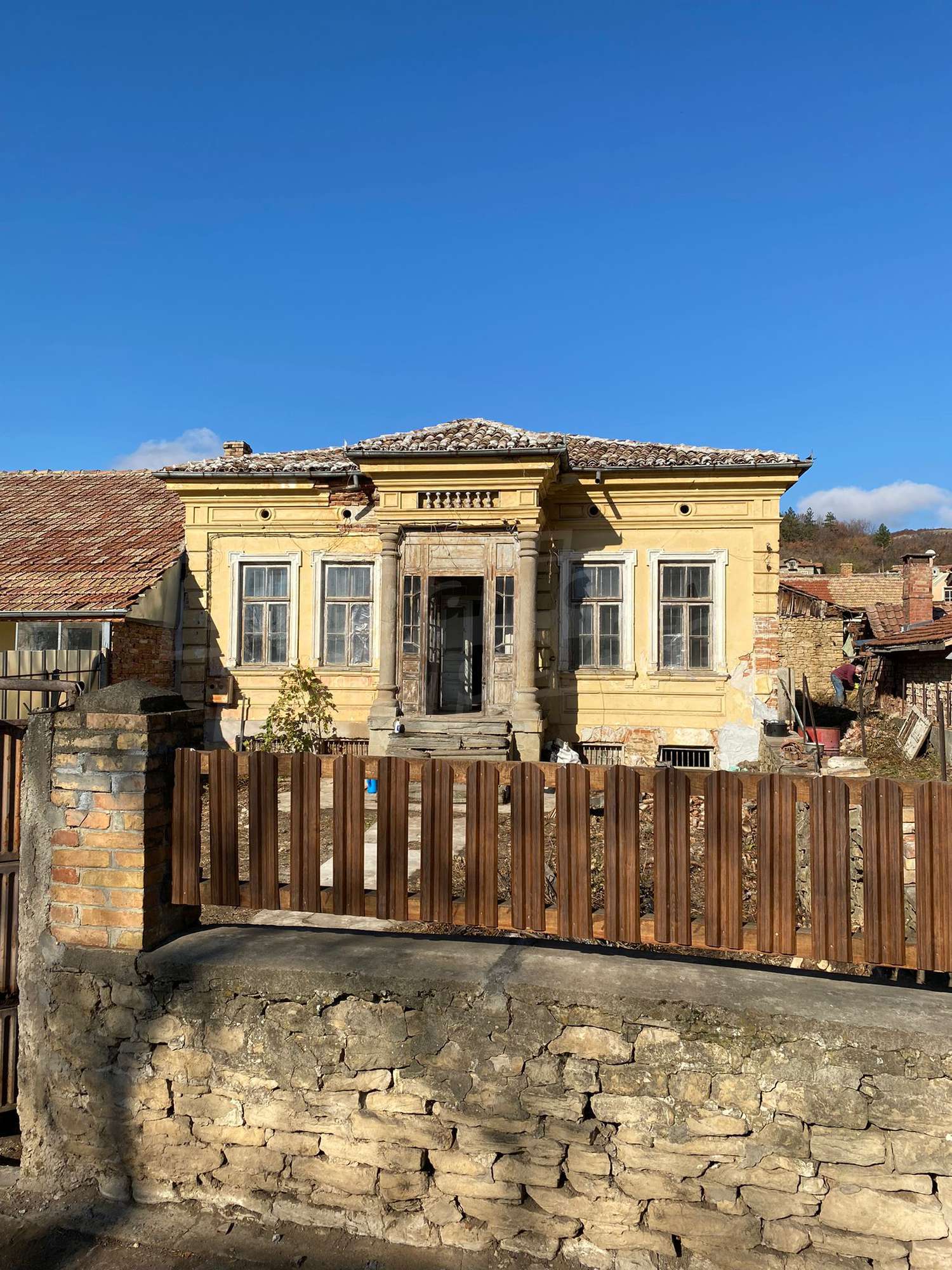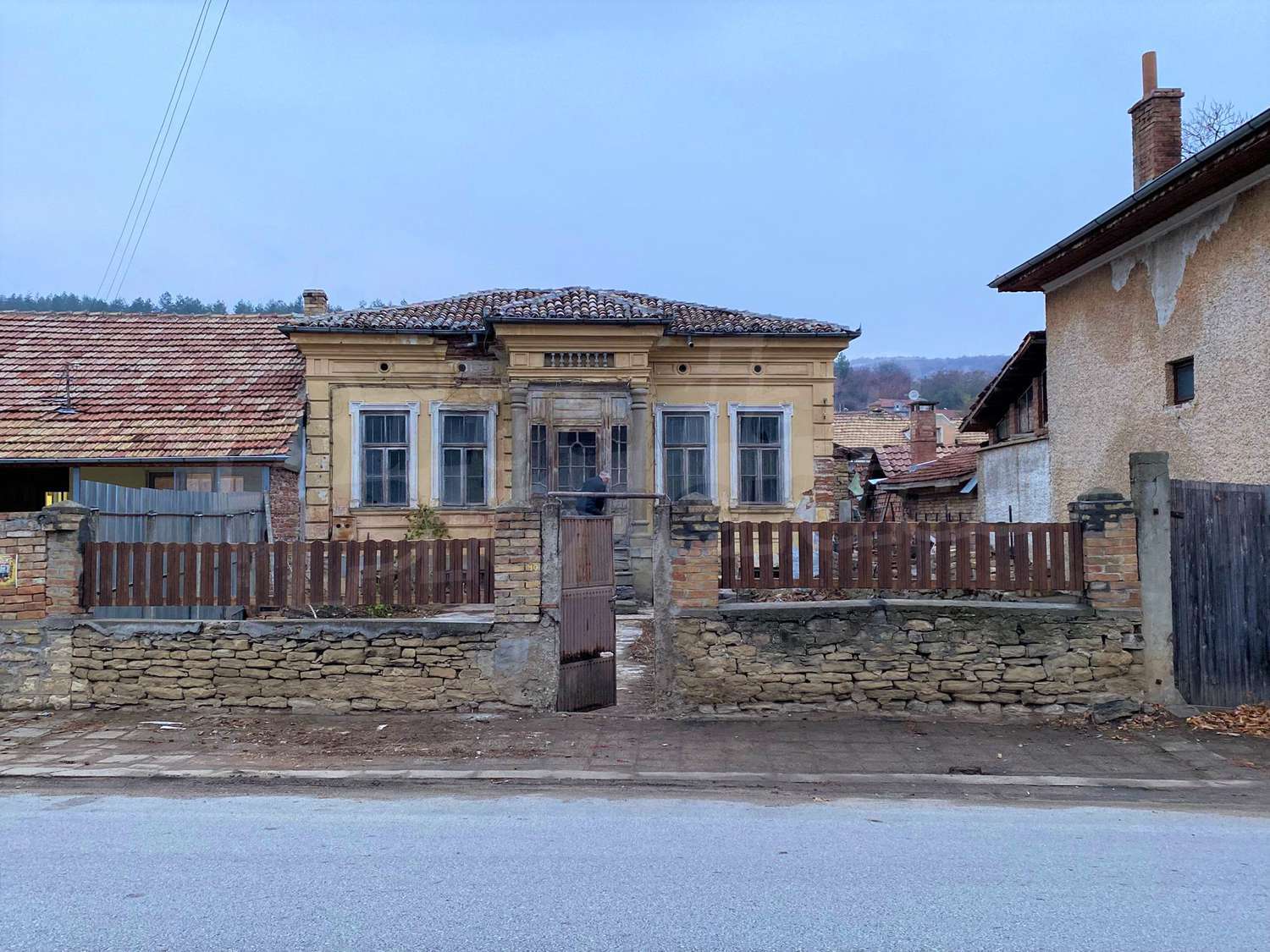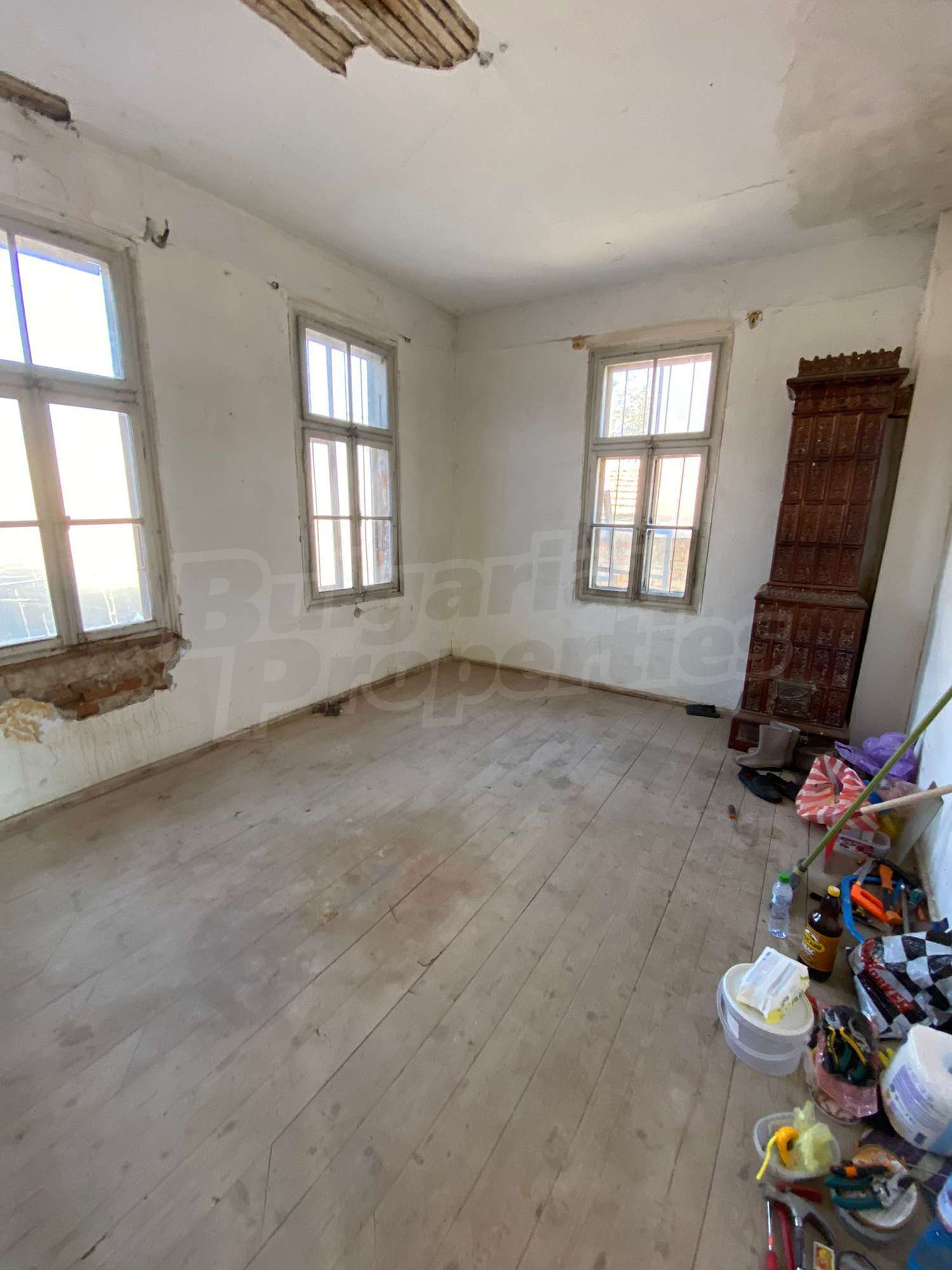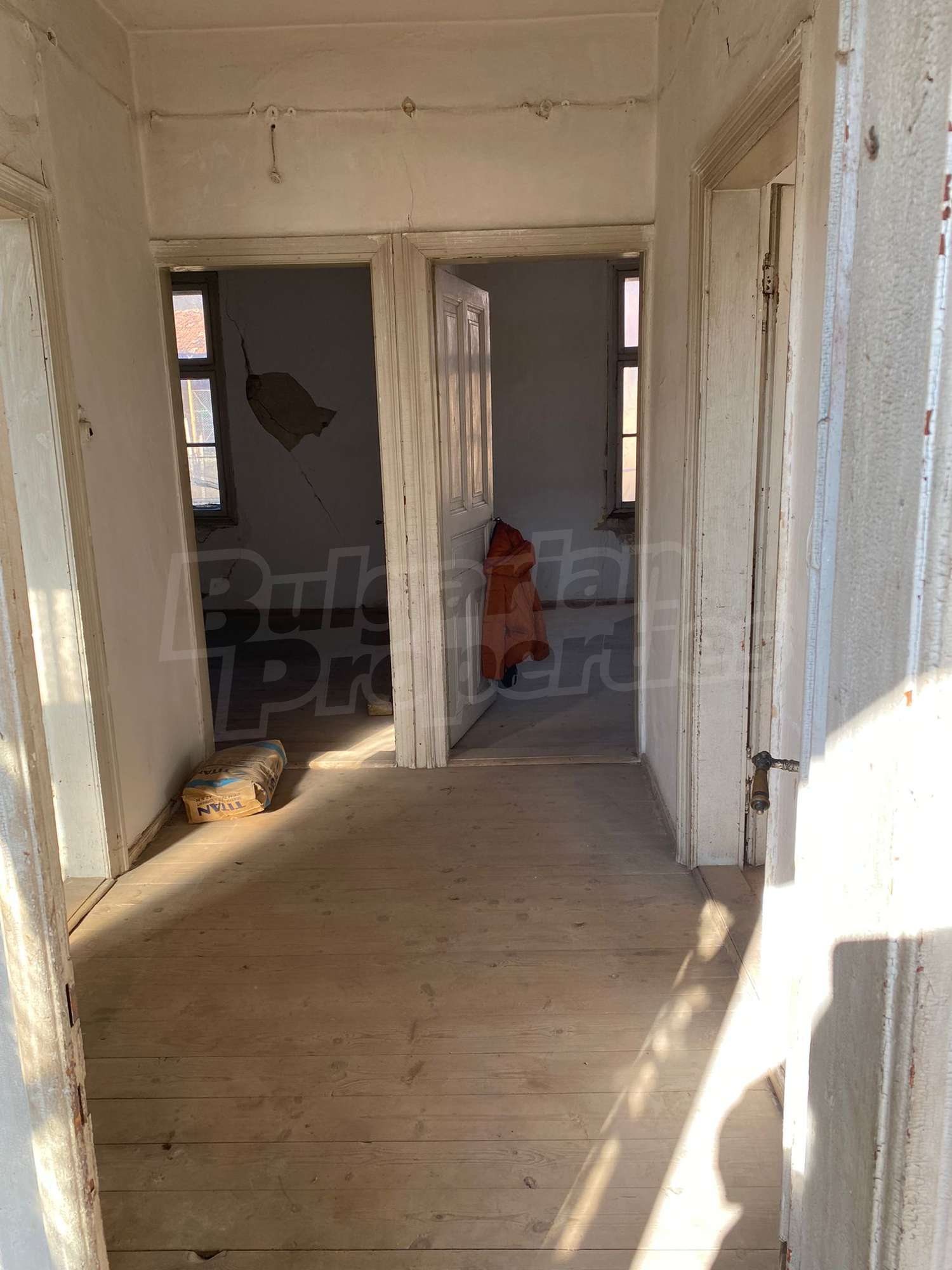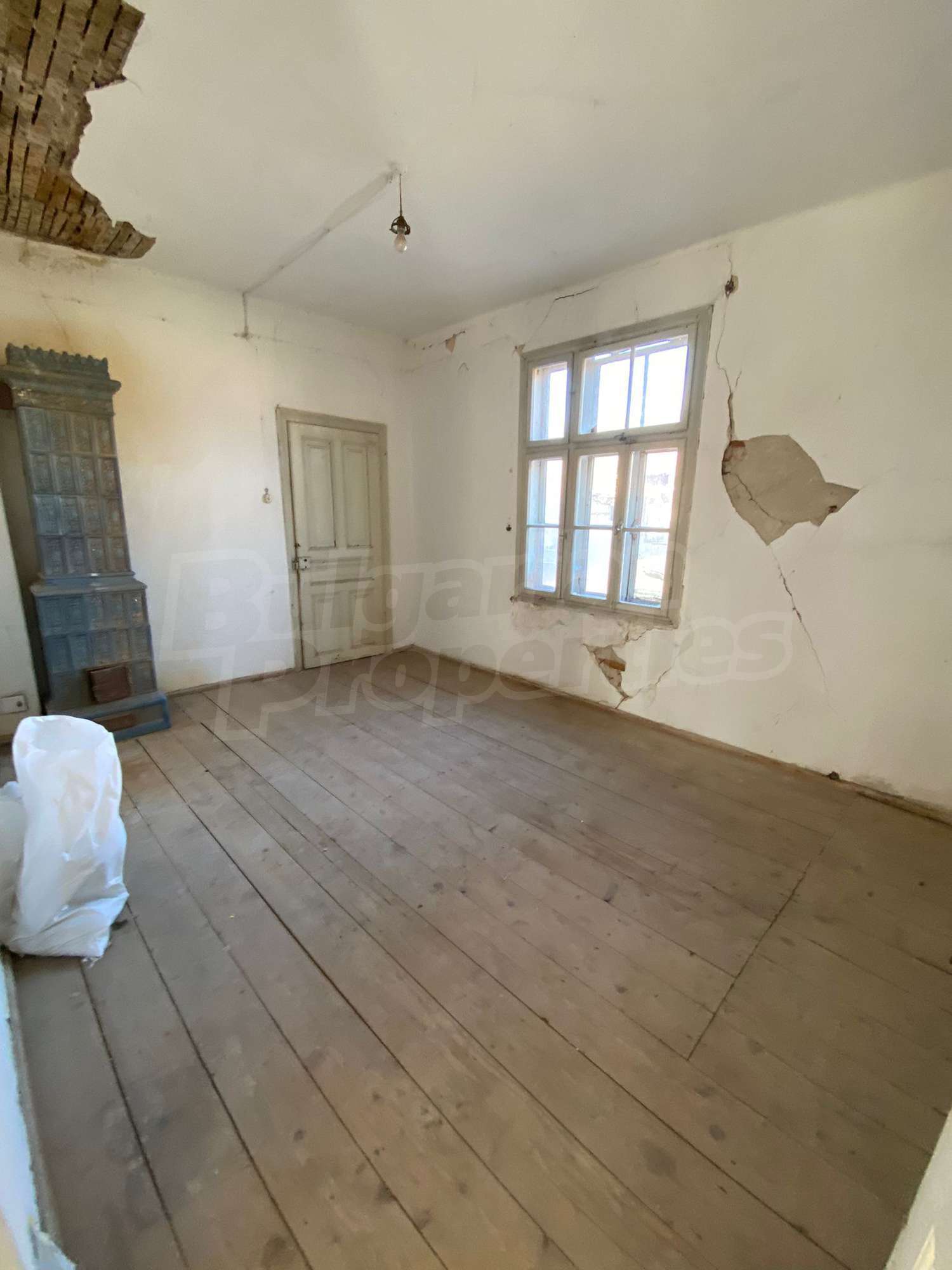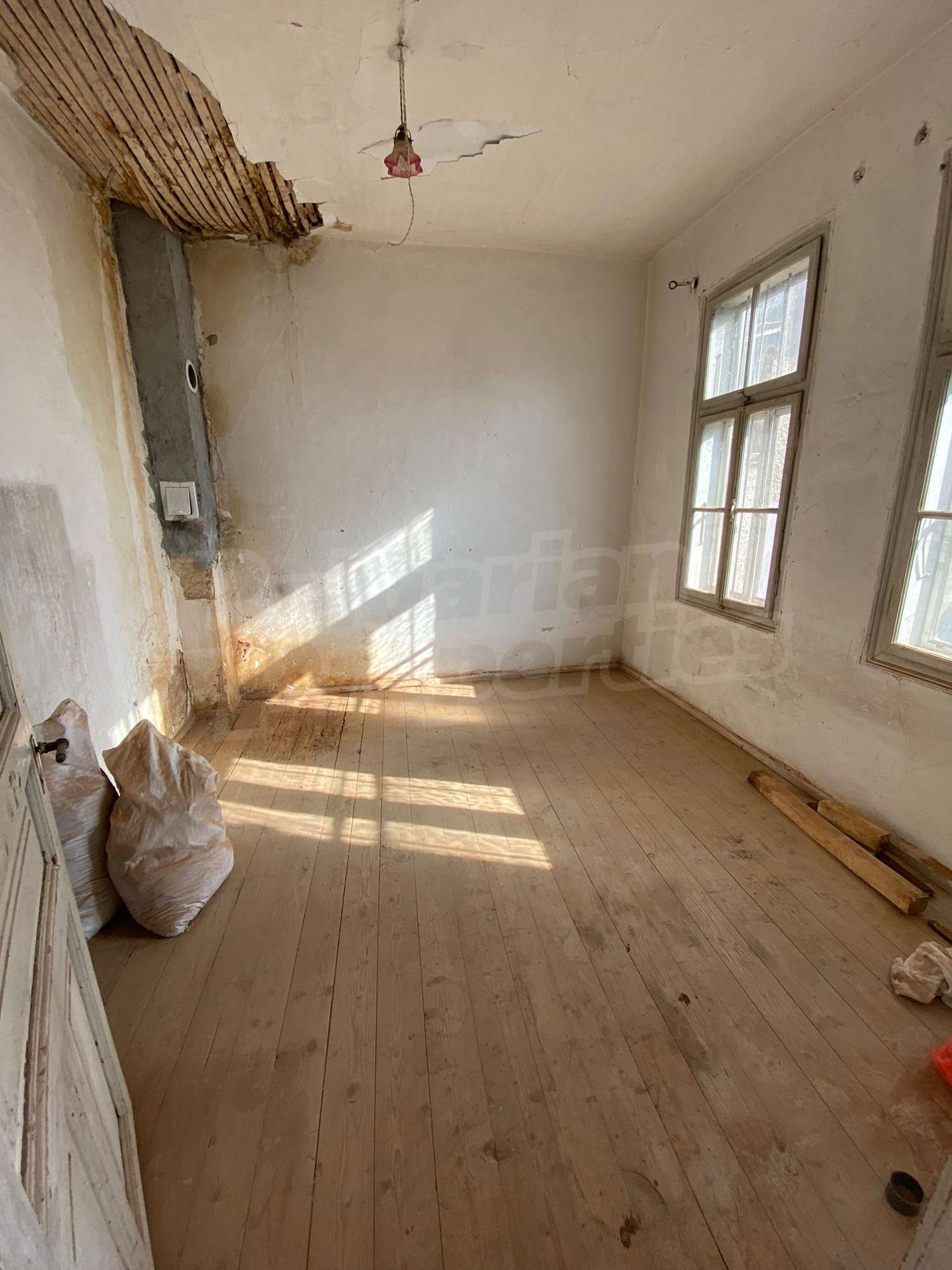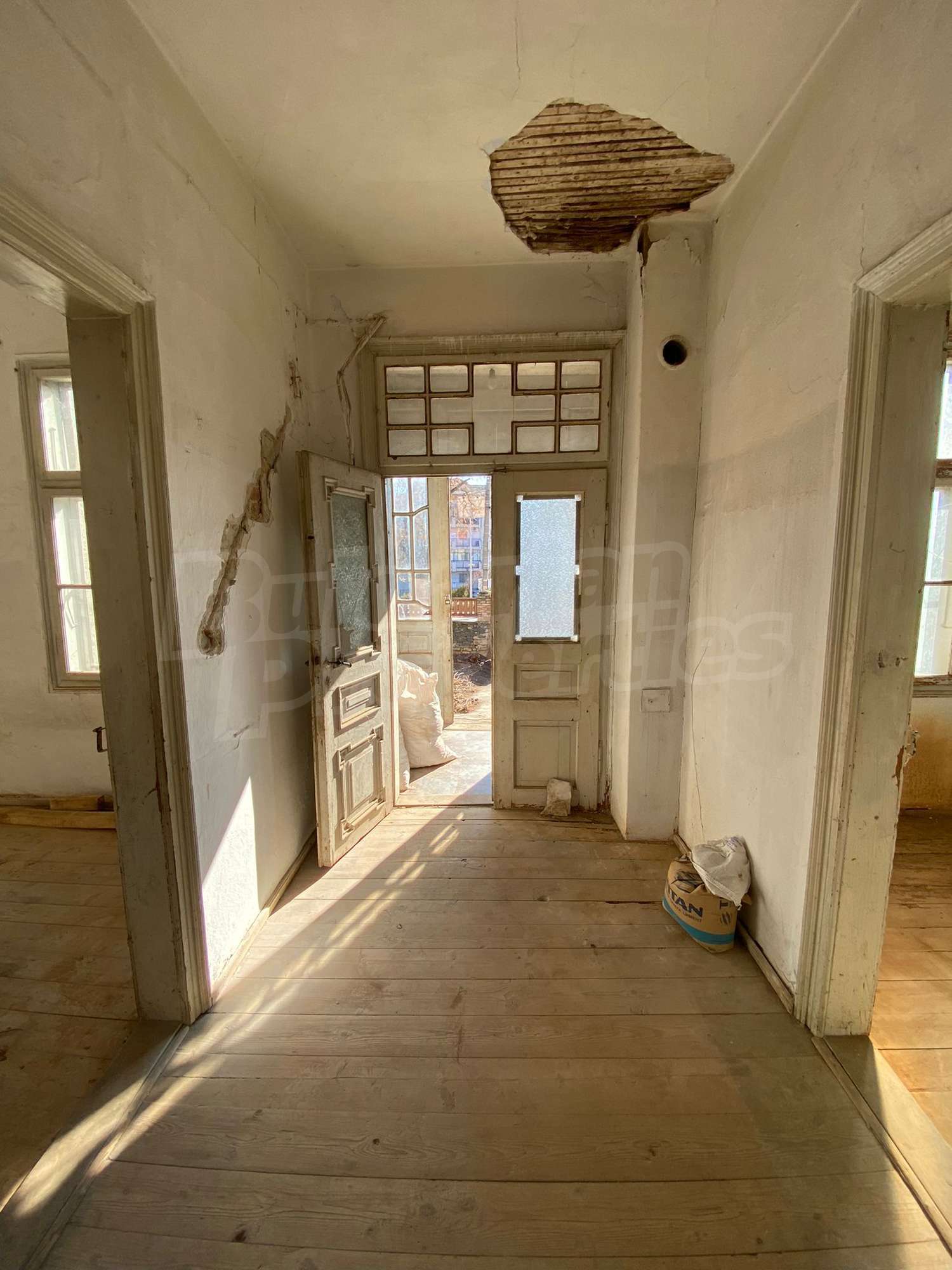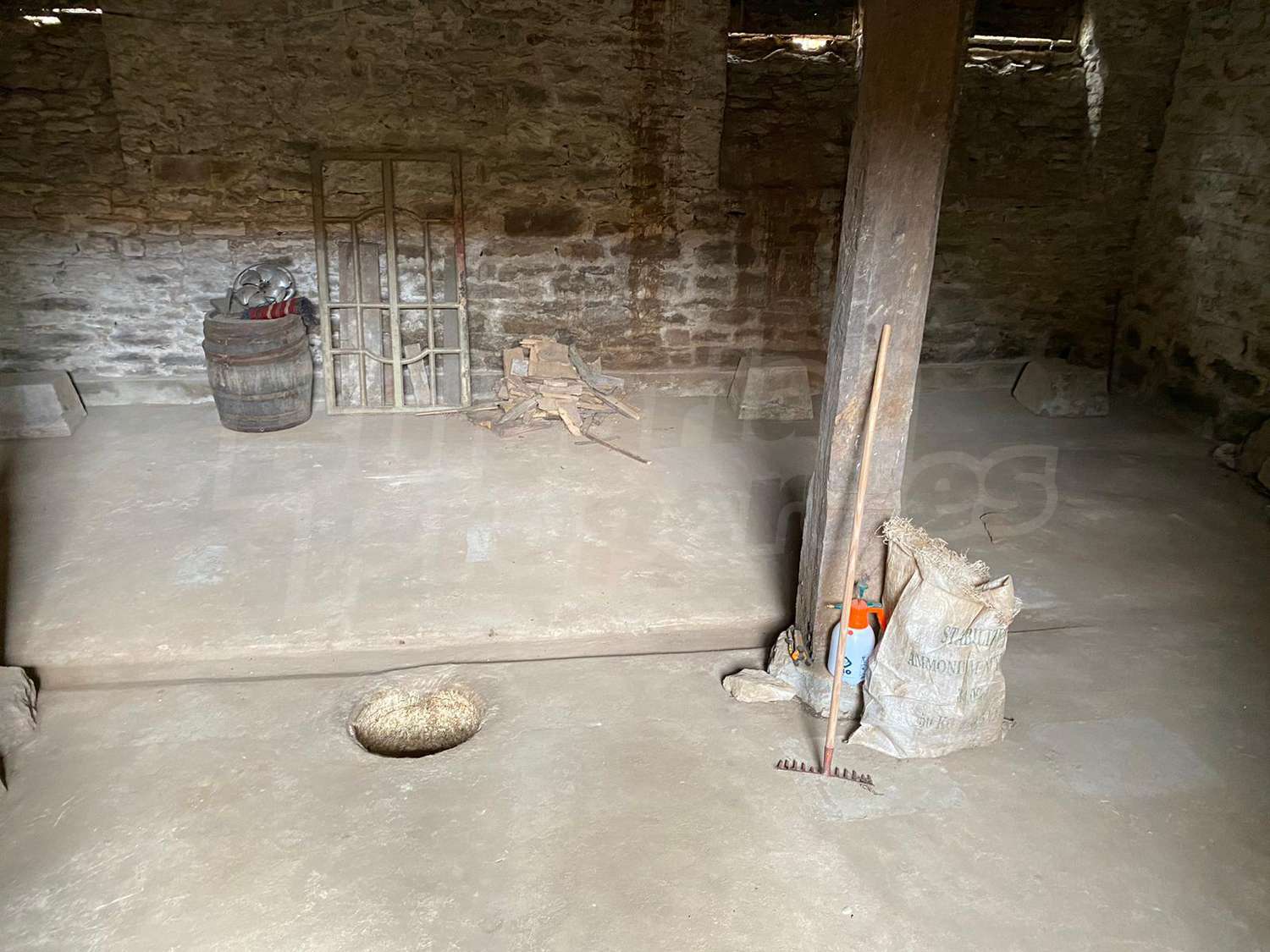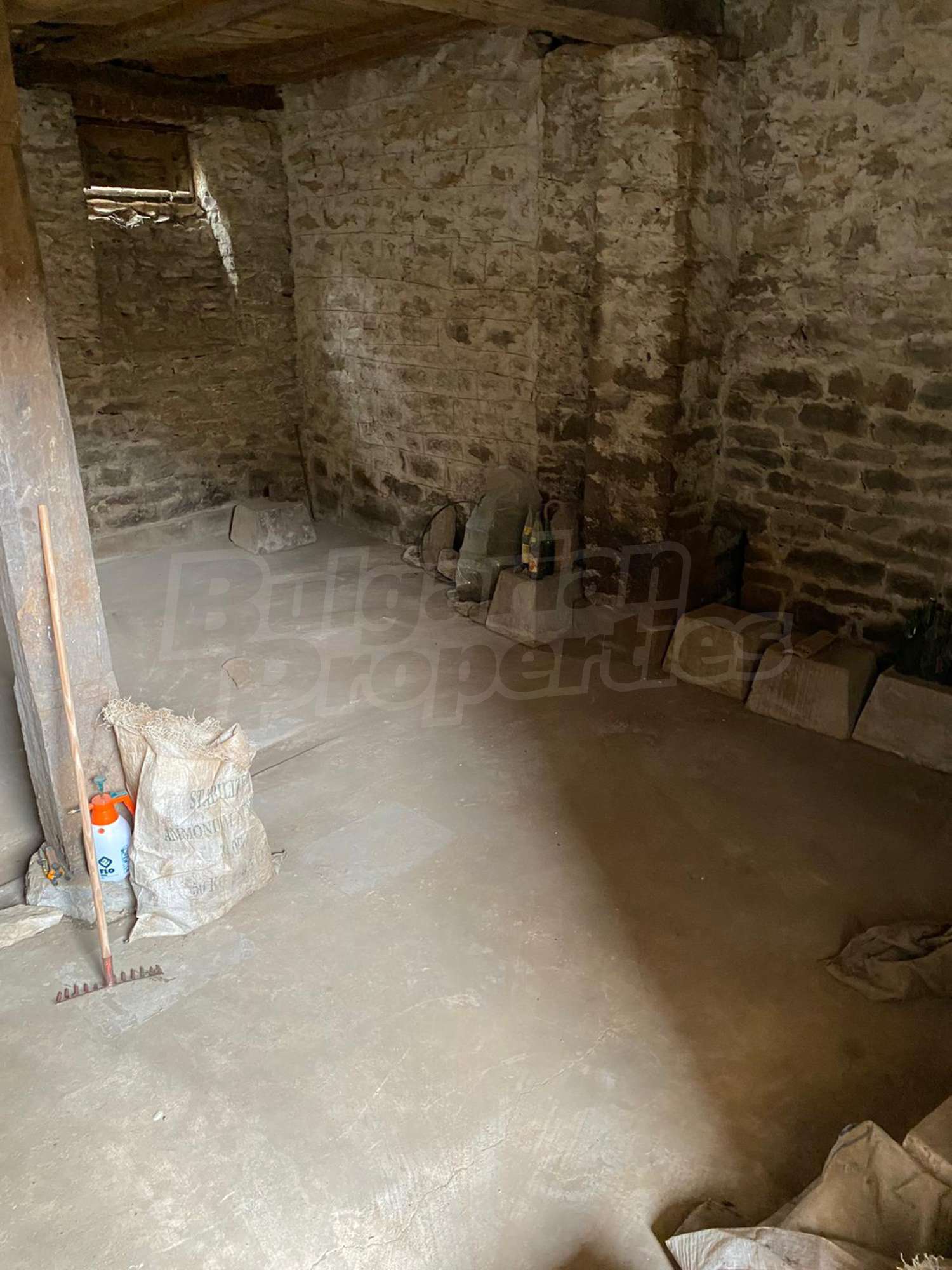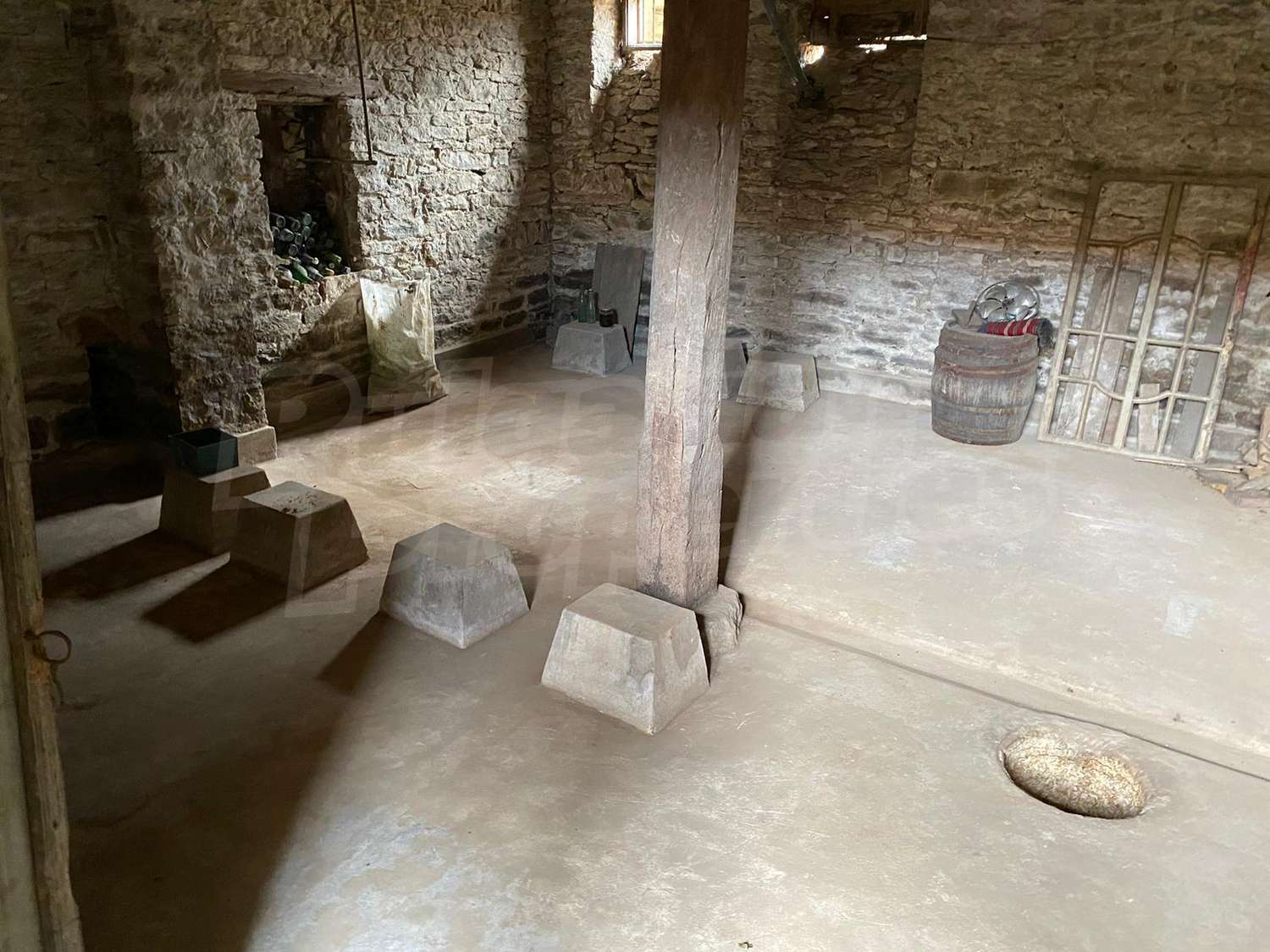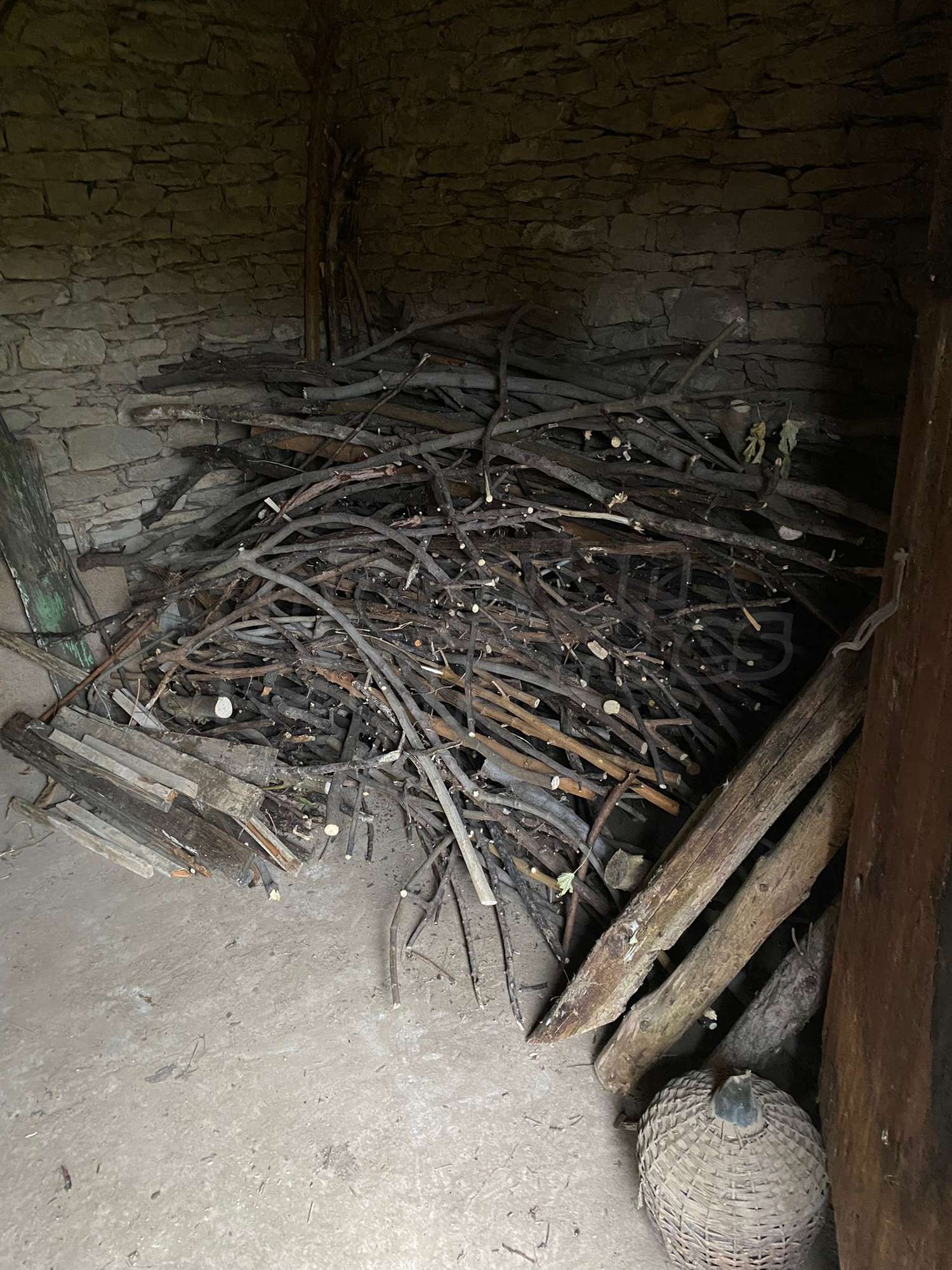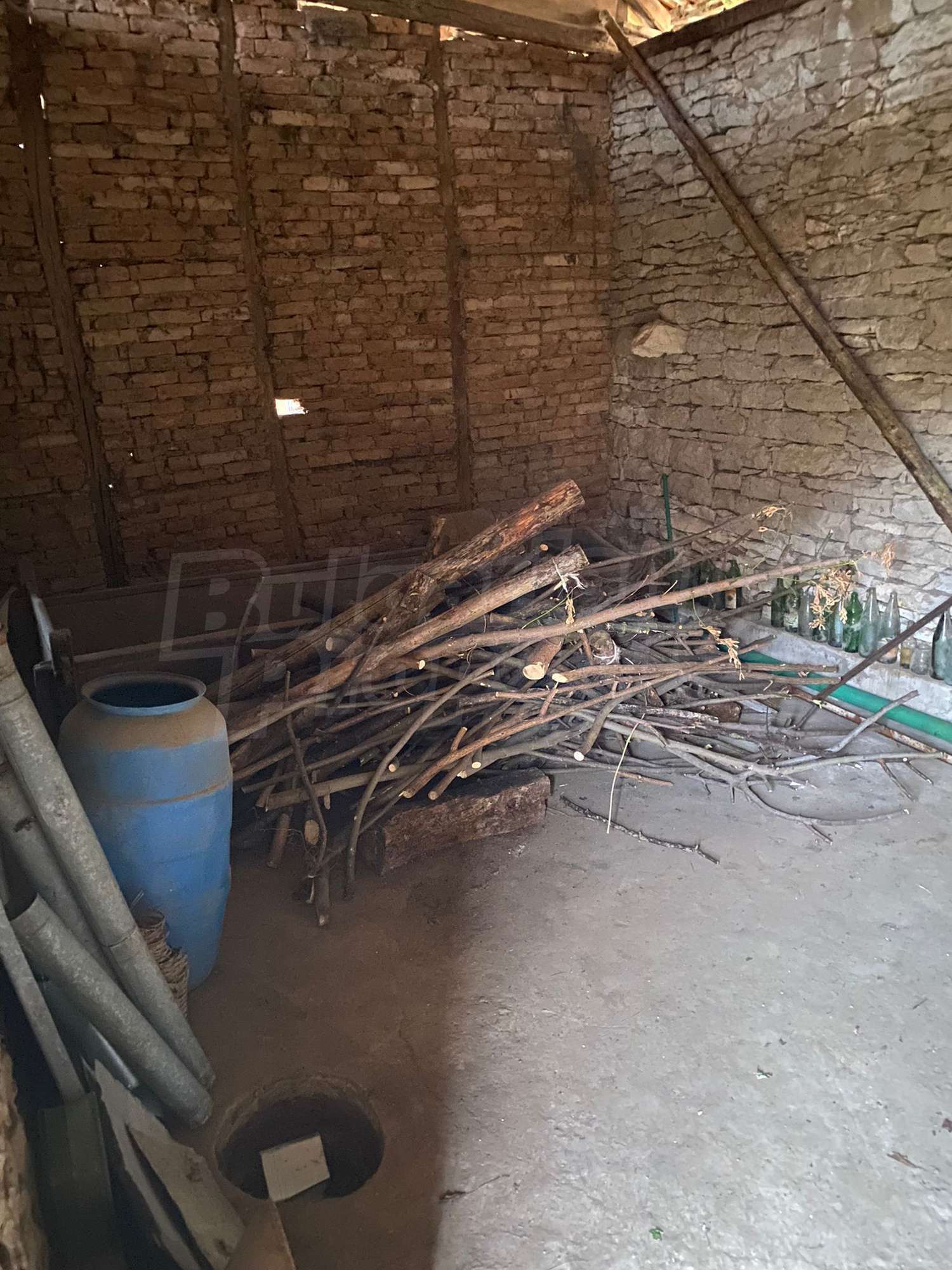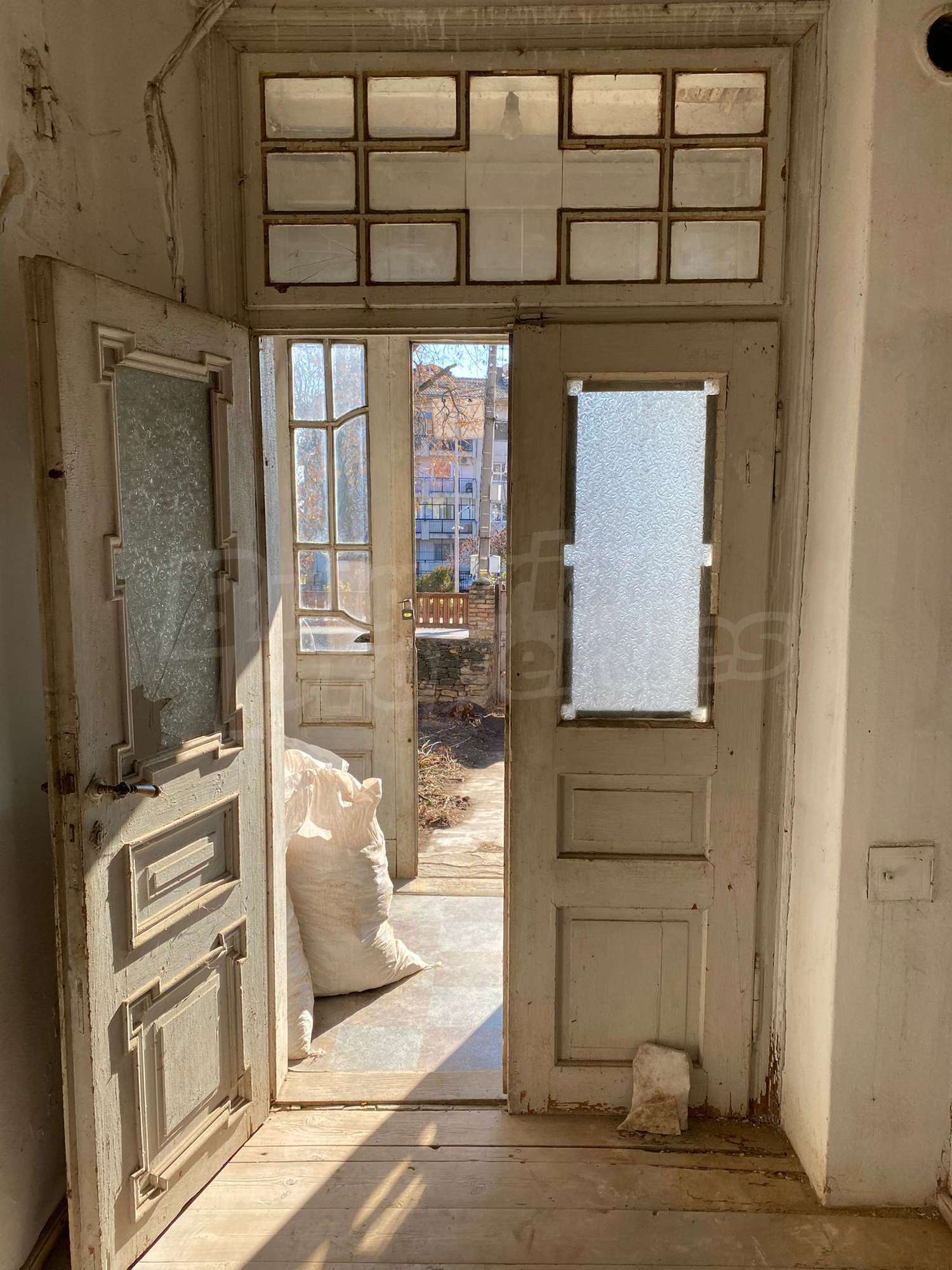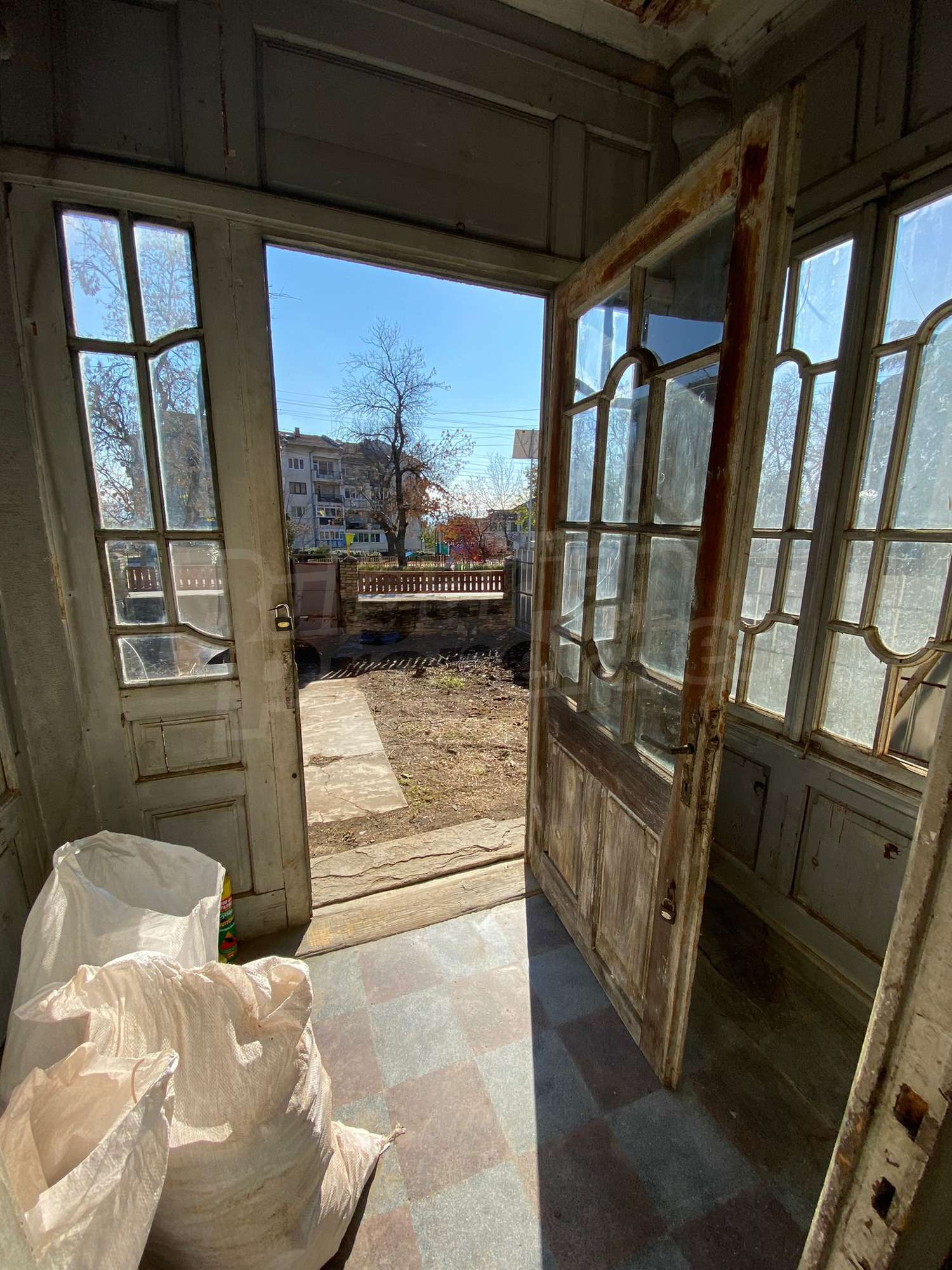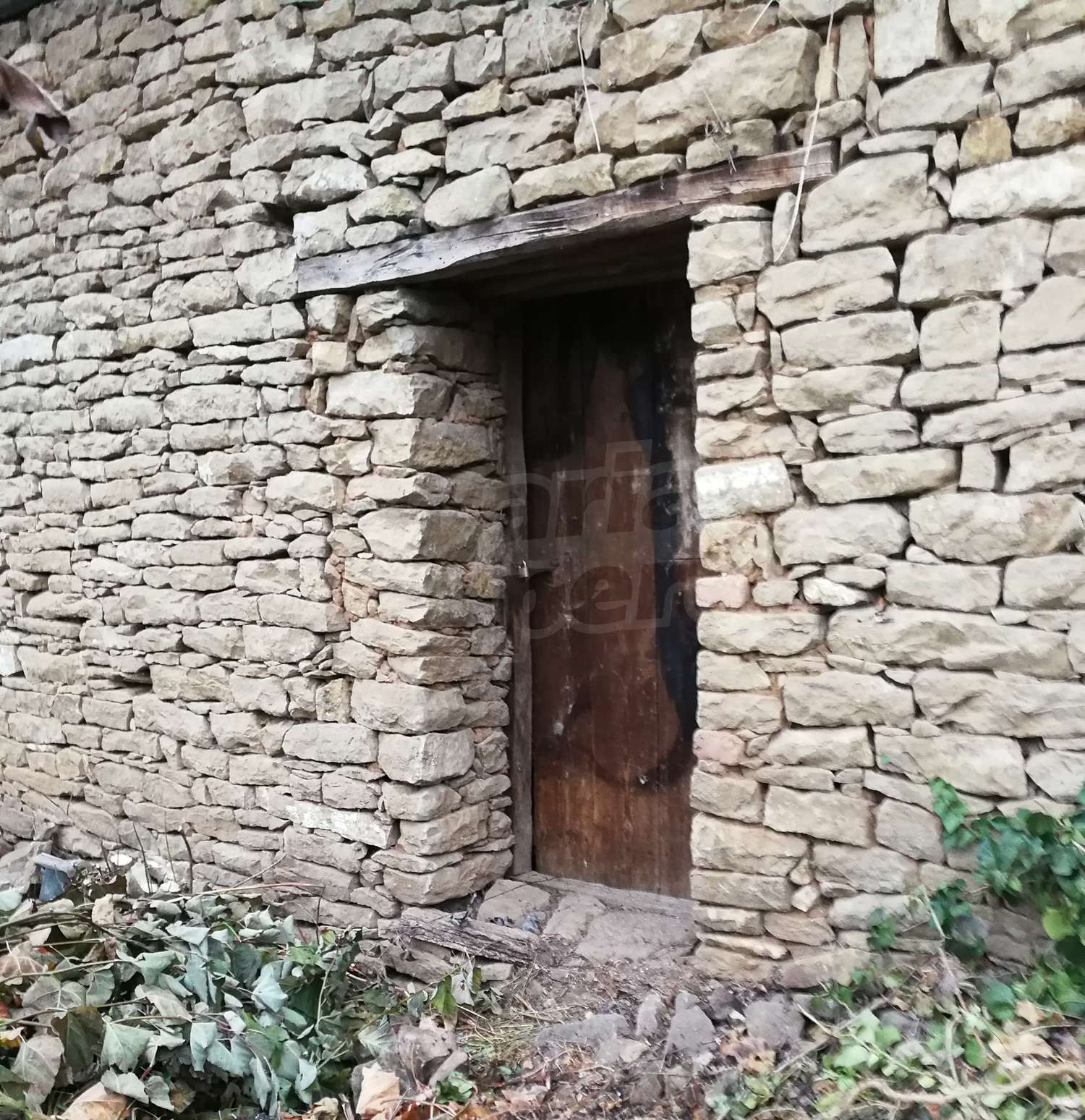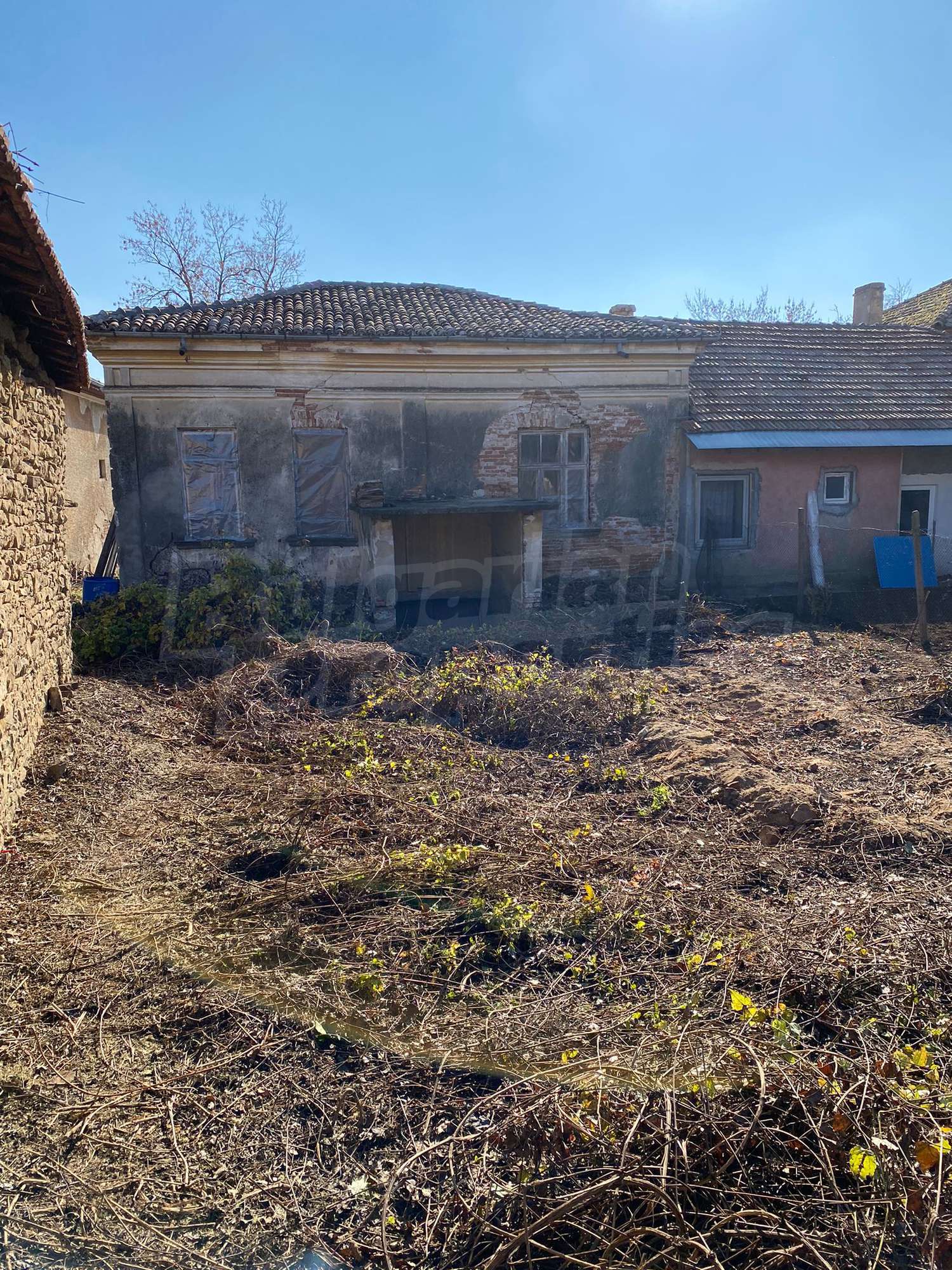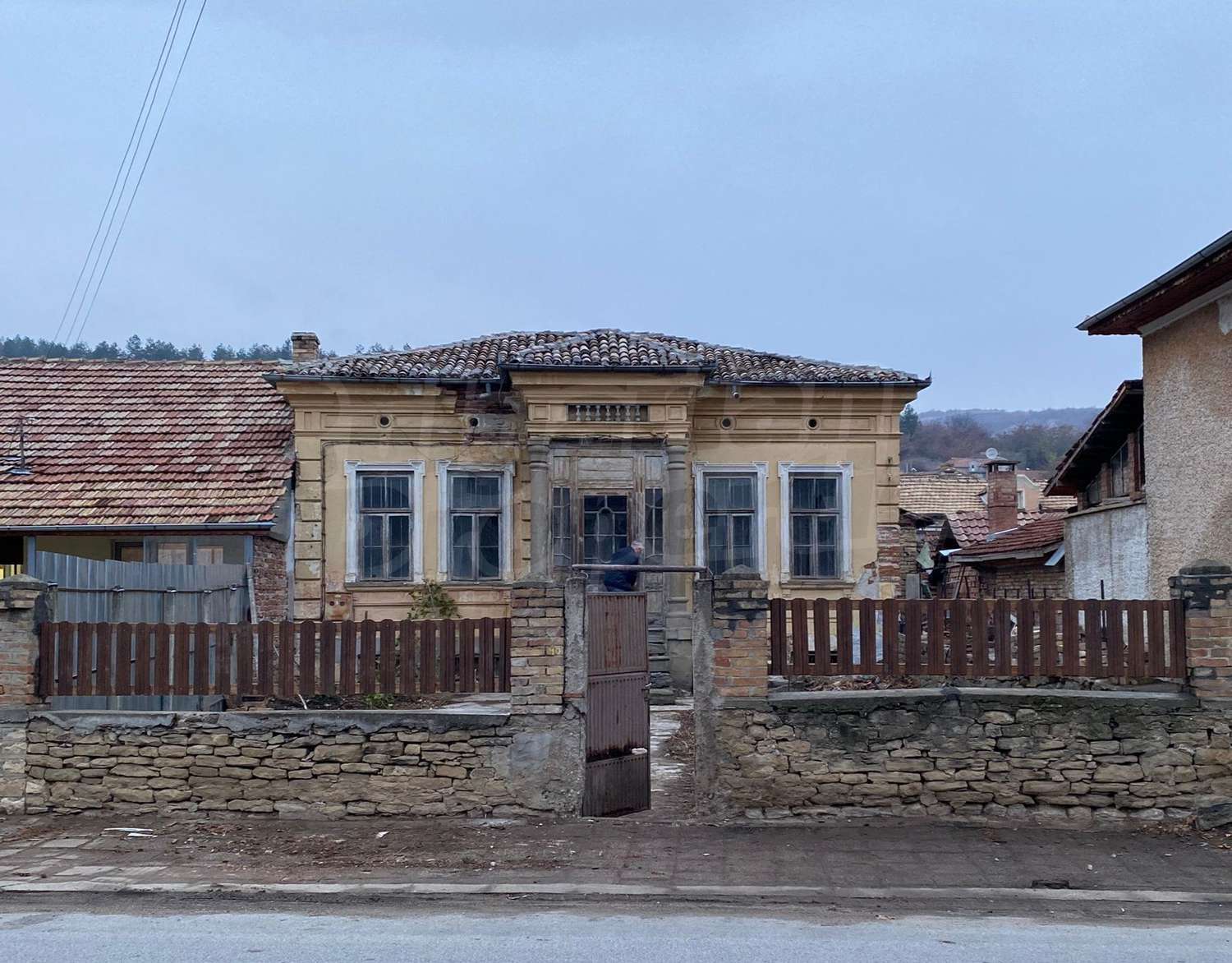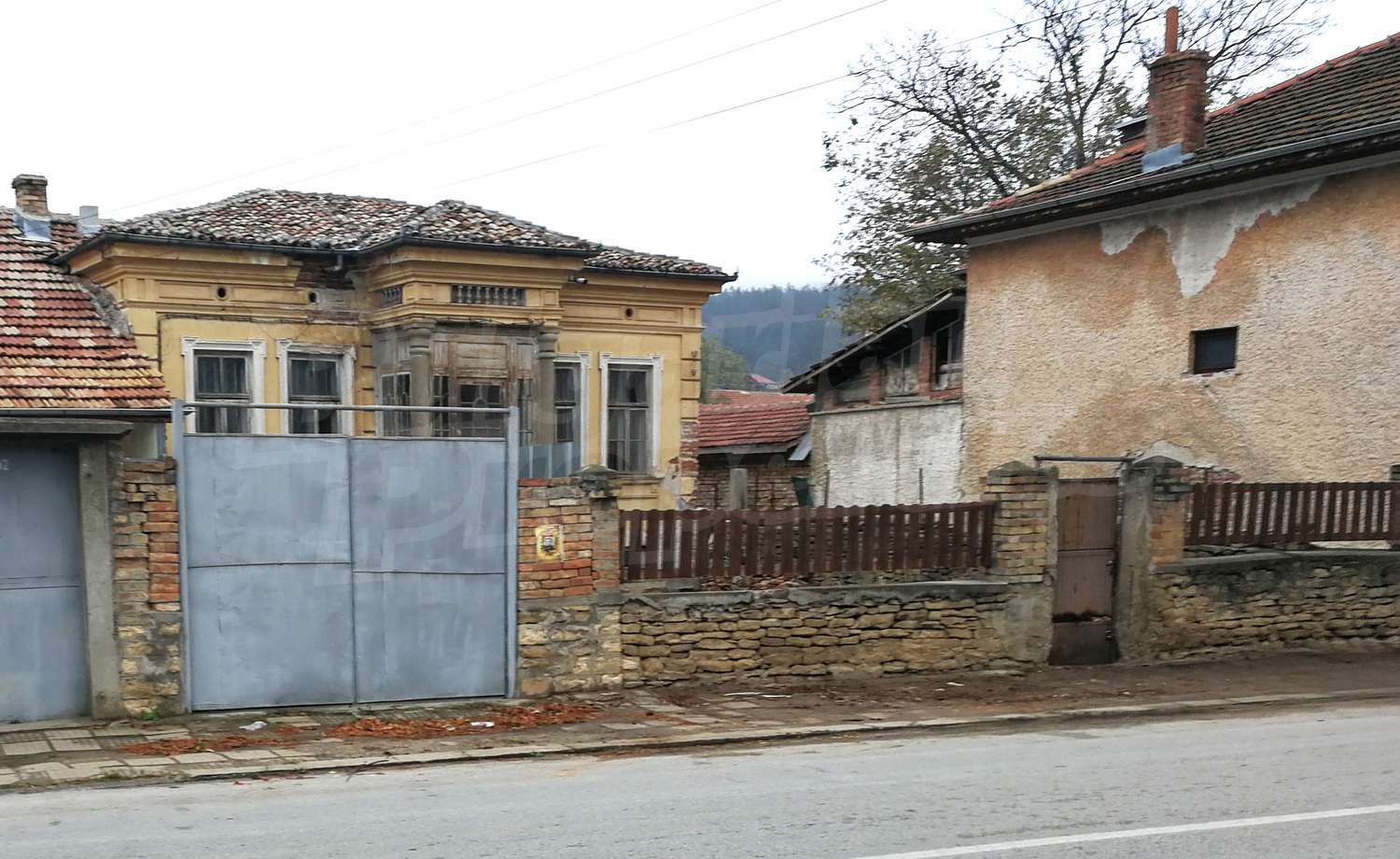 Location
Suhindol, Near Veliko Tarnovo
The settlement has:
Internet
Postal service
Bus stop
School
Supermarket
Food market
River
Reservoir/lake
No industry
Pharmacy
Restaurant
Cafe
Church
Police station
Foreign neighbours
Digital TV
Kindergarten
Near cave
Near nature reserve
Monastery
Town Hall
Bank
Museum
The closest airport is in Sofiya (SOF), about 195 km away
Local amenities
EDUCATIONAL INSTITUTIONS

Kindergarten - 9.8 km
Kindergarten - 10.2 km
School "SOU "Bacho Kiro"" - 9.9 km
School - 10.1 km

MEDICAL INSTITUTIONS

Hospital - 11.0 km
Hospital "Poliklinika" - 13.6 km

SHOPPING

Food market - 13.5 km
Supermarket "bravo" - 10.3 km
Supermarket - 10.3 km
Bakery - 10.0 km

SERVICES

Bank "postbank" - 10.2 km
Bank "unicredit Bulbank" - 10.3 km
Postal service "econt" - 10.3 km
Postal service "PTTS 5200" - 10.3 km
Hair-dresser - 10.2 km

RESTAURANTS & BARS

Restaurant "Mehana Pavlikeni" - 10.4 km
Restaurant "Banyata" - 10.6 km
Cafe - 10.3 km

SPORTS & LEASURE

Swimming pool - 12.1 km
Sports pitch - 10.9 km
Tennis court - 10.9 km
Theatre "Leten Teatar" - 10.5 km
Museum "Istoricheski Muzey" - 10.7 km
Museum "Prirodonauchen Muzey" - 10.8 km

NATURE & SIGHTSEEING

Park - 9.7 km
Garden - 10.2 km

CAR SERVICES

Car park - 9.7 km
Petrol station "Lukoyl" - 9.6 km

PUBLIC BUILDINGS & INSTITUTIONS

Court house - 10.3 km
Church - 10.3 km
€ 25 000 € 21 000
Area: 75.00 m2 Garden: 566 m2
We accept credit, debit cards & PayPal
Online payments by virtual POS terminal
FOR MORE INFORMATION
Property ref: VT 2647
When calling, please quote the property reference number.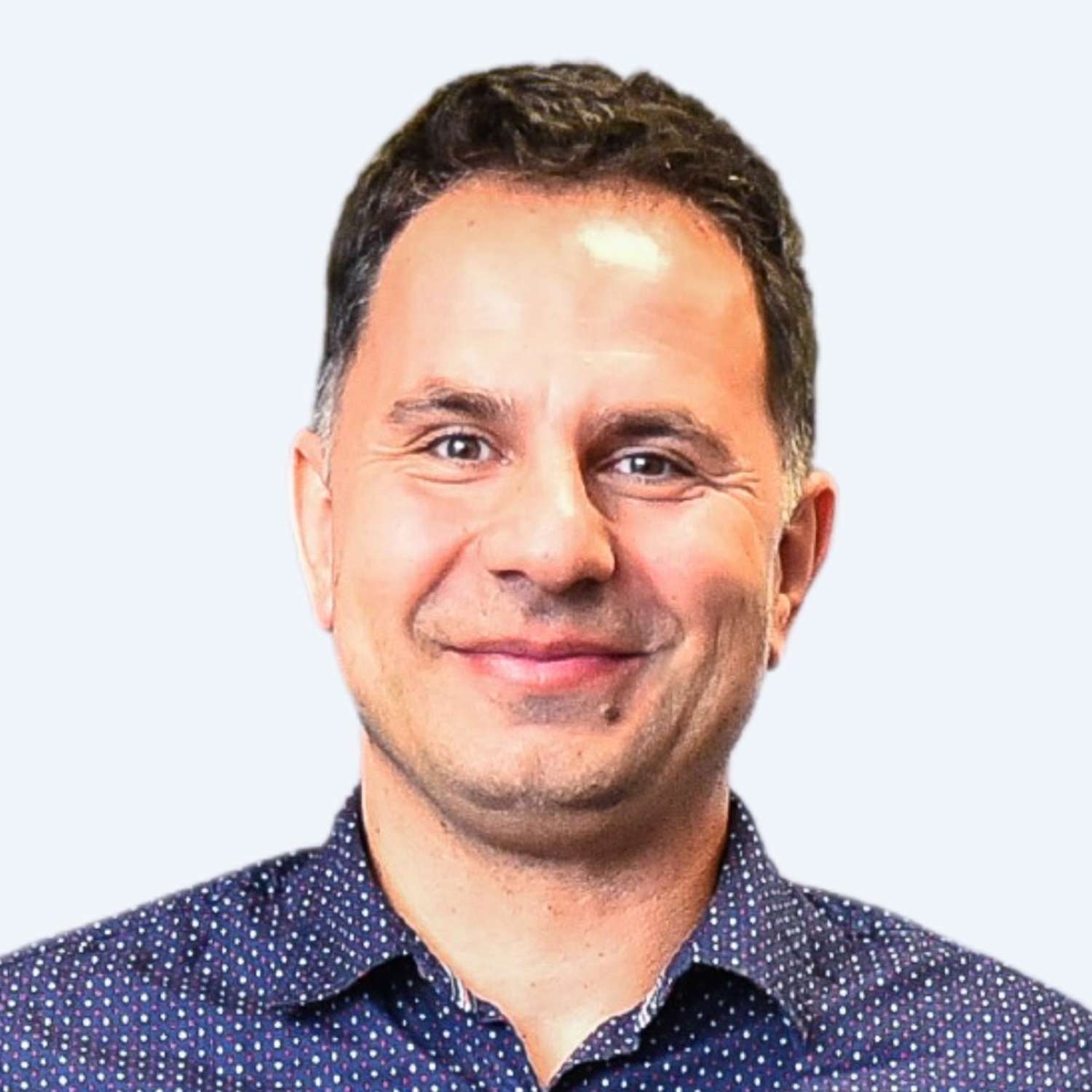 More properties Near Veliko Tarnovo
See all