NYT: Skiing in Bulgaria? The Surprising Lure of the Balkans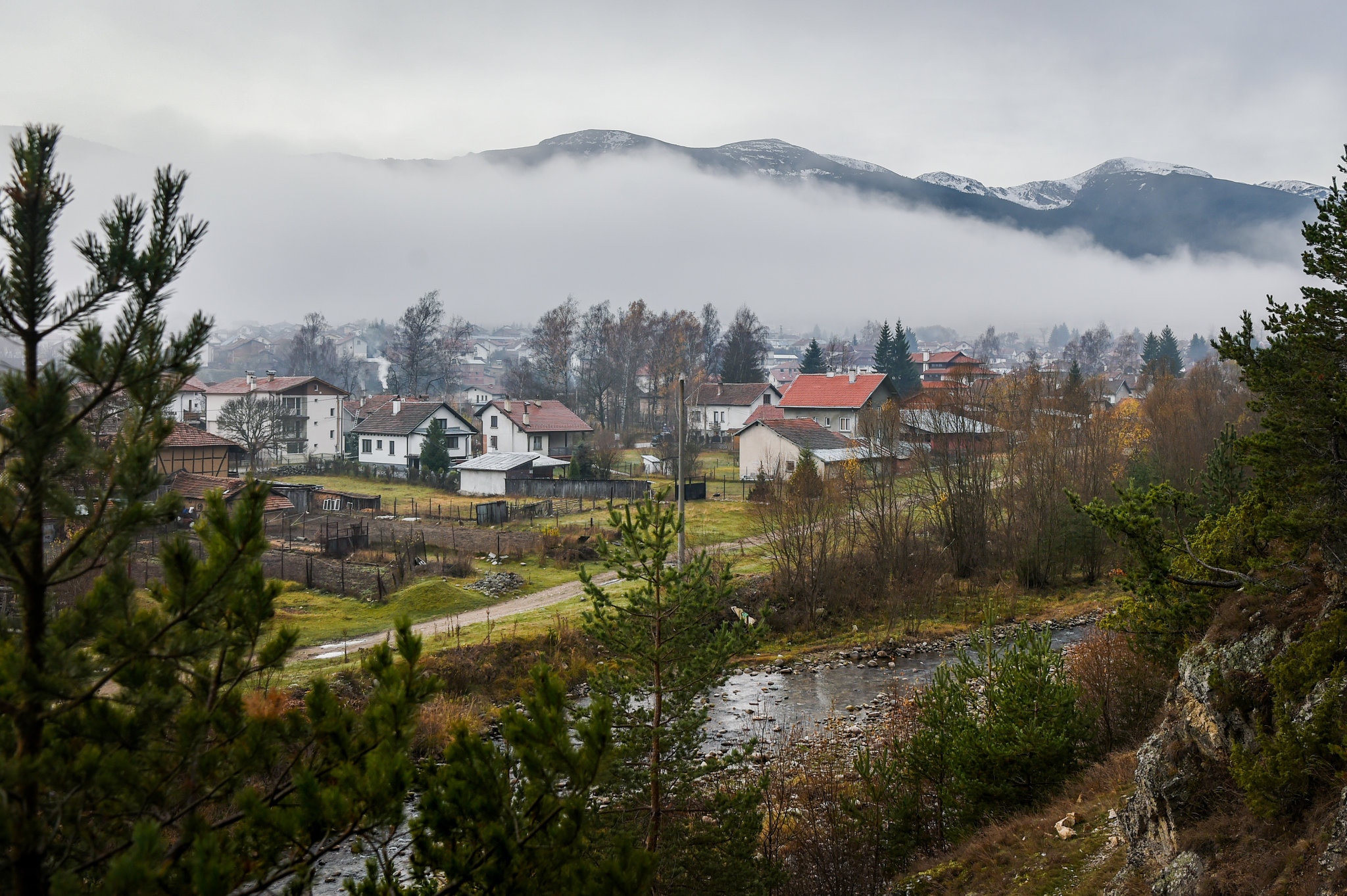 Samokov, BULGARIA — One of the special things about the Cherni Iskar valley, in the shadow of the Rila Mountains of Bulgaria, is the population of storks that descend upon it every spring.

They are easy to spot, not only because they're enormous and unusual, but also because they make no effort at camouflaging their nests. On many of the highest points in the small village of Govedartsi, like the church tower and the tops of telephone poles, the storks build enormous homes where they hatch their young.

Just a couple of hours flying time from most points in Europe, plus about an hour on the road south from the capital of Sofia brings you to this easily overlooked corner of the European Union, where storks aren't the only attraction.
In these rustic villages, backed by the highest peaks in the Balkans, farmers are as likely to get around on makeshift horse-drawn carts as in cars, and most agriculture remains small-scale — organic by default.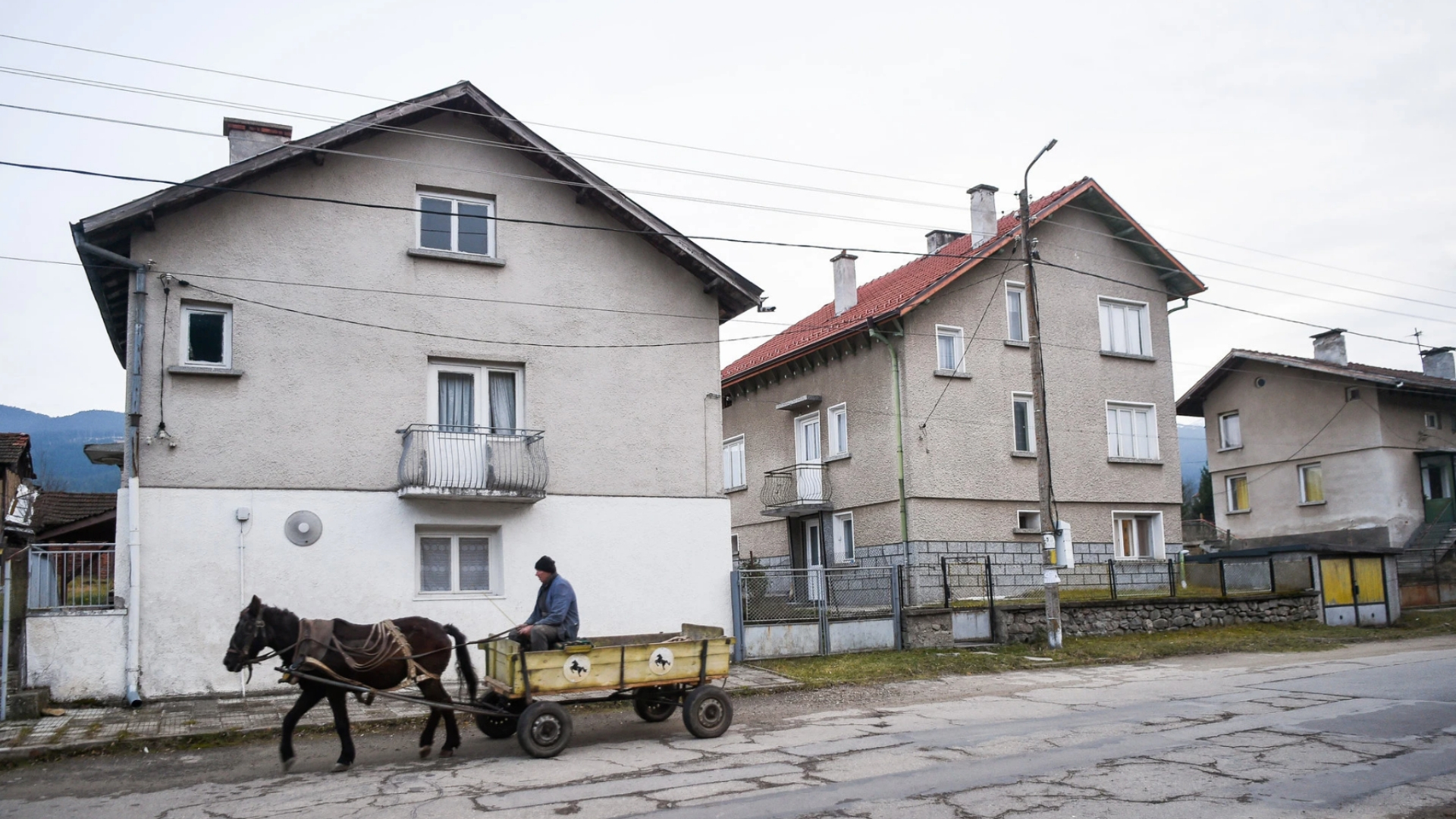 Head into the mountains and there is quality skiing at Borovets, one of Bulgaria's best ski resorts, as well as thermal baths, hot springs and, in summer, miles of mountain biking, horseback riding and trekking paths. And all around is property, of all shapes and sizes and in every condition, much of it available at surprisingly low prices (as with almost everything else in the country).

Since just before Bulgaria entered the European Union in 2007, the property market has seen quite a bit of action, with prices skyrocketing, then crashing and in the last few years, beginning to pick up again.

There are picturesque pieces of land with million-dollar views, old village houses in need of work and apartments next to the ski lifts.

Go well beyond the orbit of Borovets and a house can go for as little as a few thousand euros, and while the better-located properties are no longer that cheap, there are plenty of bargains.
Subscribe to With Interest
Catch up and prep for the week ahead with this newsletter of the most important business insights, delivered Sundays.

It pays to do some research and be strategic about where you buy, said Sarah Staley, a real estate agent.

"I always say you should never spend too much money in Bulgaria, because it is quite high-risk. You never know what's going to happen, and there's a lot of property," Ms. Staley said. Originally from England, she co-founded Rivendell Developments in Samokov, just north of Borovets, in 2005. She first came to the area to ski for a few days, when Bulgaria was beginning to emerge as an easy and cheap getaway and the property market was just about to explode.

"The mountains are so beautiful. I love skiing, and the property prices were really, really reasonable," Ms. Staley said. "And I just off the cuff said to my friend, 'Oh, I think I'll come back next week and buy a house.' And I did."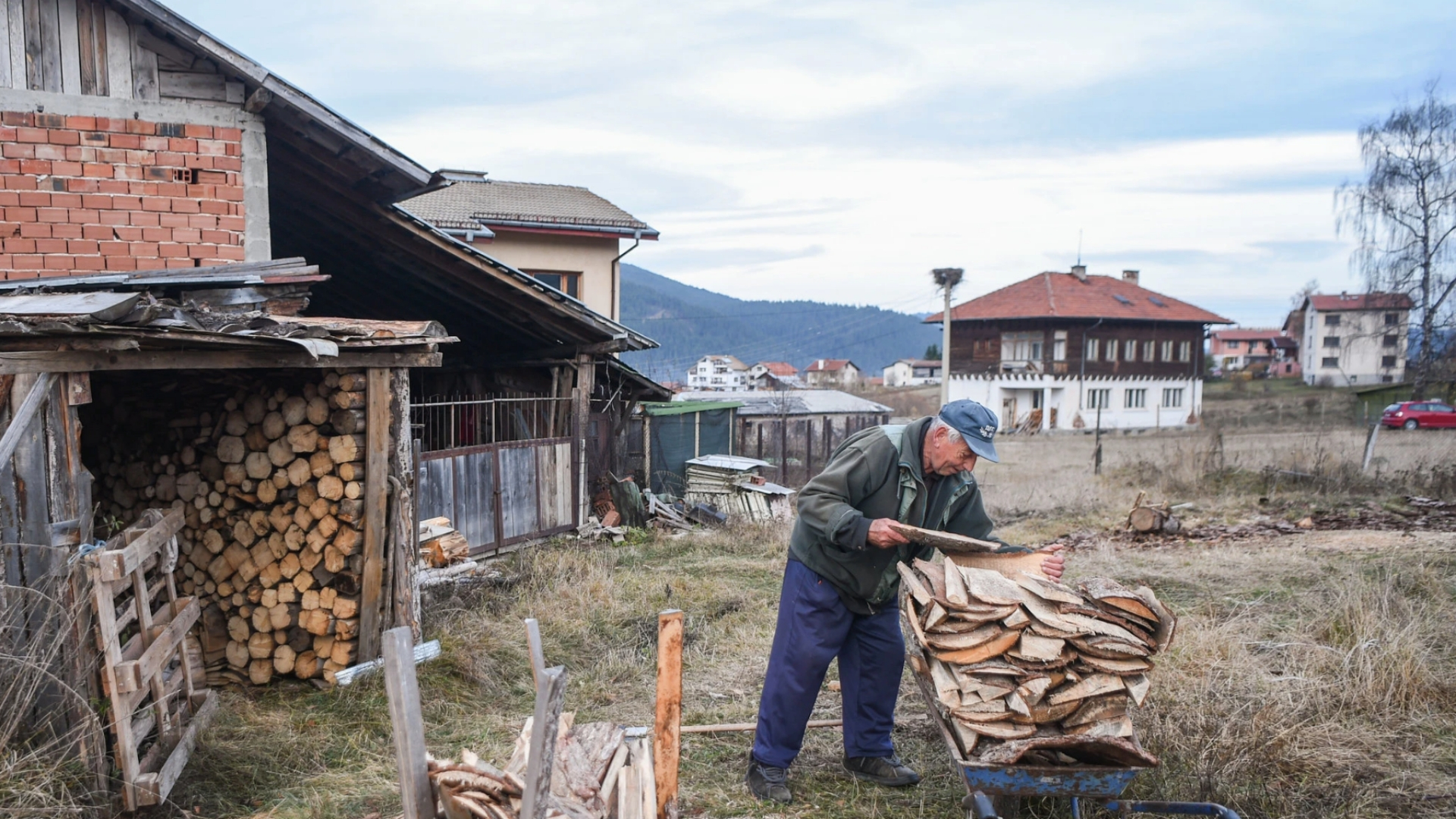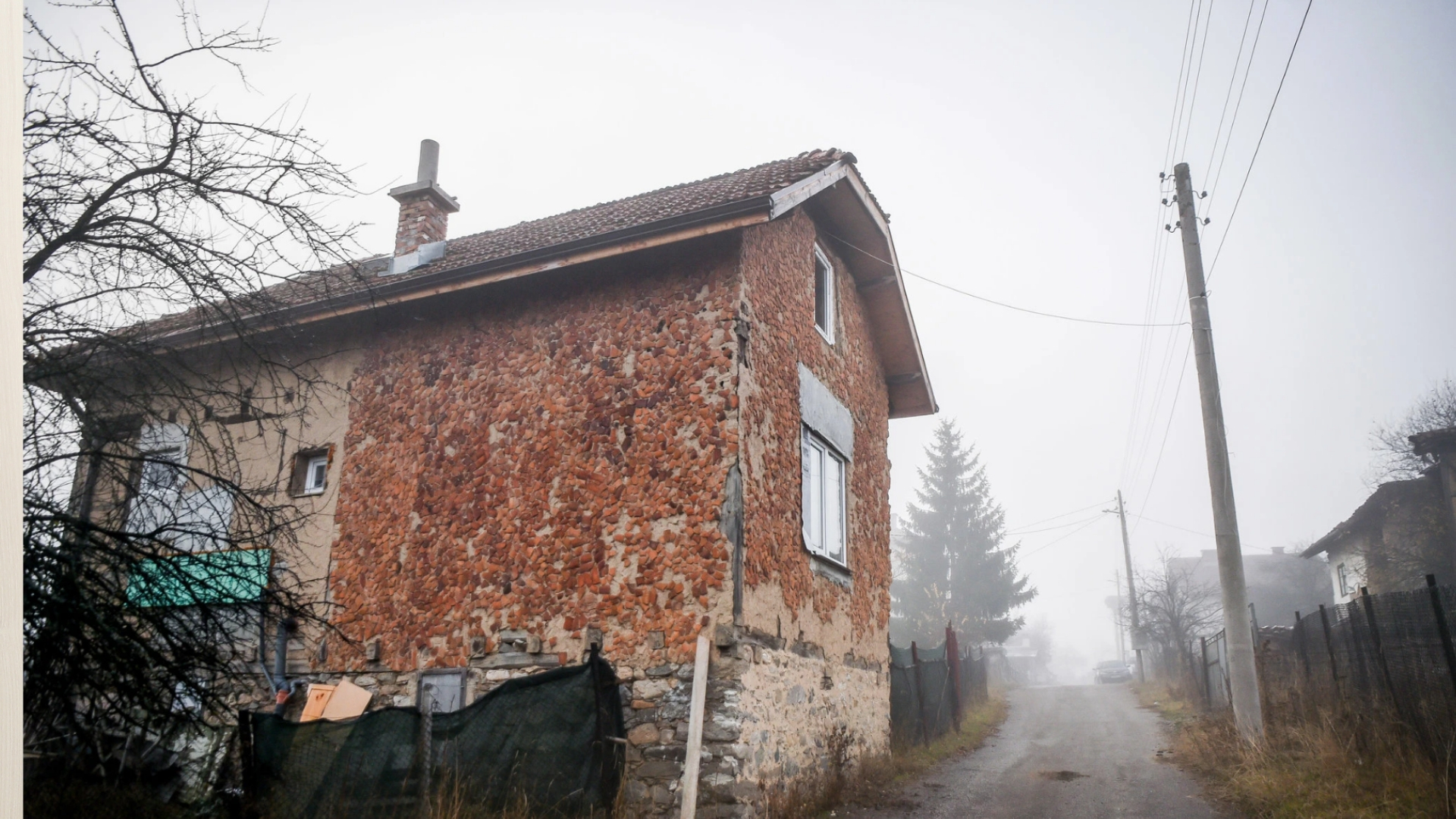 At the time, houses could be purchased for less than $10,000. Soon, friends began asking her to buy and sell houses for them, and that's how she started off in real estate. Then things went crazy.

"Leading up to 2008, the prices became illogical — they weren't based on anything. You could go down the street and one house would be $100,000, and the one next door would be $25,000," Ms. Staley said, noting that prices peaked at around 100 euros per square meter, or a bit more than $10 per square foot in some cases, compared with a low of about a half euro per square meter. The bubble burst, as it did in so many places, in 2008. "I've got clients who paid a quarter of a million euros for a potato field. It's really nuts. Lots of people got really burned."

Things seem to have stabilized in the years since, in part because some of those early house-flippers left the market. Now, Ms. Staley said, the people buying are mostly doing so because they like the country and can see its potential.

She said she has seen an influx of tech workers, in particular, who earn high salaries and can live in Bulgaria on next to nothing. "They can go skiing in the morning, and then do a bit of work in the afternoon," Ms. Staley said. Among other surprises, Bulgaria has some of the fastest fiber-optic internet connections in Europe.

Samokov is the main town in this area. It sits at the head of a long, high plain to its north, where the road to Sofia stretches out before descending to the capital through pine forest and alongside a series of lakes.

Borovets and its ski resort are a short drive south from Samokov, while several small roads to the west and east fan out into the valleys, lined with mountain villages. The Iskar River flows through here from Rila's peaks and meets the Danube a couple of hundred miles away.

A number of people have not only bought homes here for ski vacations, they've moved here full-time with their families. Lured initially by the beautiful surroundings and low-cost properties, they seem to stay for the slower, simpler lifestyle that allows them to work less and enjoy the mountains, especially if they have foreign incomes. They get their milk from the farmer up the road, spend afternoons skiing or, in the summer, mountain biking, and if the city or the airport beckons, civilization is not far.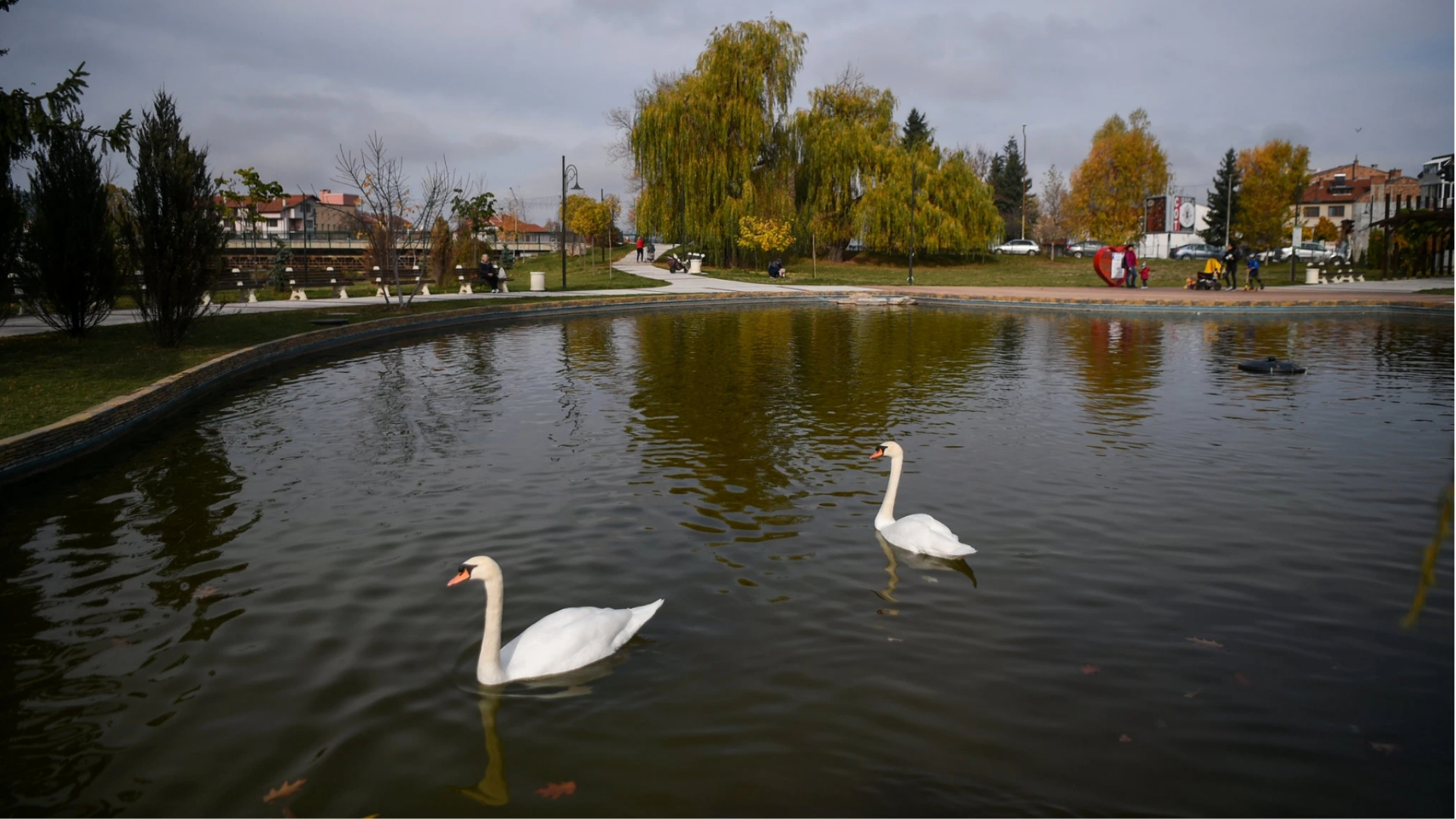 Jim Thompson is an Australian who previously lived in England (his wife is British). Their family of five moved to Bulgaria from Britain in late 2015, found a house to rent in Mala Tsarkva and have bought land nearby where they are beginning to build a 200-square-meter house. Mr. Thompson's wife, Sara Thompson, works remotely for a British company and flies back when necessary. That frees him to take care of the children, work on the house and enjoy the mountains.
"We never really planned on living here long term. We wanted to give it a try for a while. But we can't live the lifestyle that we live here anywhere else," Mr. Thompson said. And that goes beyond the cost of living, he explained.

"When I grew up in Australia, kids would go off and play all day, and as long as they were home for dinner that was fine," he said. "That's not the case there now, and it's not the case in most places. Here we're on the edge of the forest so they can go off and play there or by the river without ever having to worry about it."

He said the schools are better than expected, with plenty of state-subsidized child care. In the winters, he often takes his children straight from school to the slopes at Borovets for the afternoon.

Most people I spoke to said that in recent years, property is holding its value well in this area, compared with elsewhere in Bulgaria, most likely in no small part thanks to the ski resort that makes it a fairly consistent draw. But things are in flux. "The market's getting interesting again now," Ms. Staley said, with a chuckle. "The good apartments, at the moment, I can sell them in three hours."

The Borovets ski resort is at around 4,500 feet at its base, just north of the national park that covers much of the Rila range. The highest peak towers above at around 10,000 feet, while the highest piste at Borovets reaches about 8,500.

For advanced skiers, Borovets most likely won't compare to Europe's best resorts and may feel limited, though there are some more challenging runs among its 36 miles of pistes.

Where it stands out is for families, as well as for beginners or those who approach their skiing more as a casual pastime than as a matter of athletic excellence. Cross-country skiing and snowmobiling are among the other winter activities available, and despite mild temperatures that often hover just above freezing, the mountains get quite a bit of snow.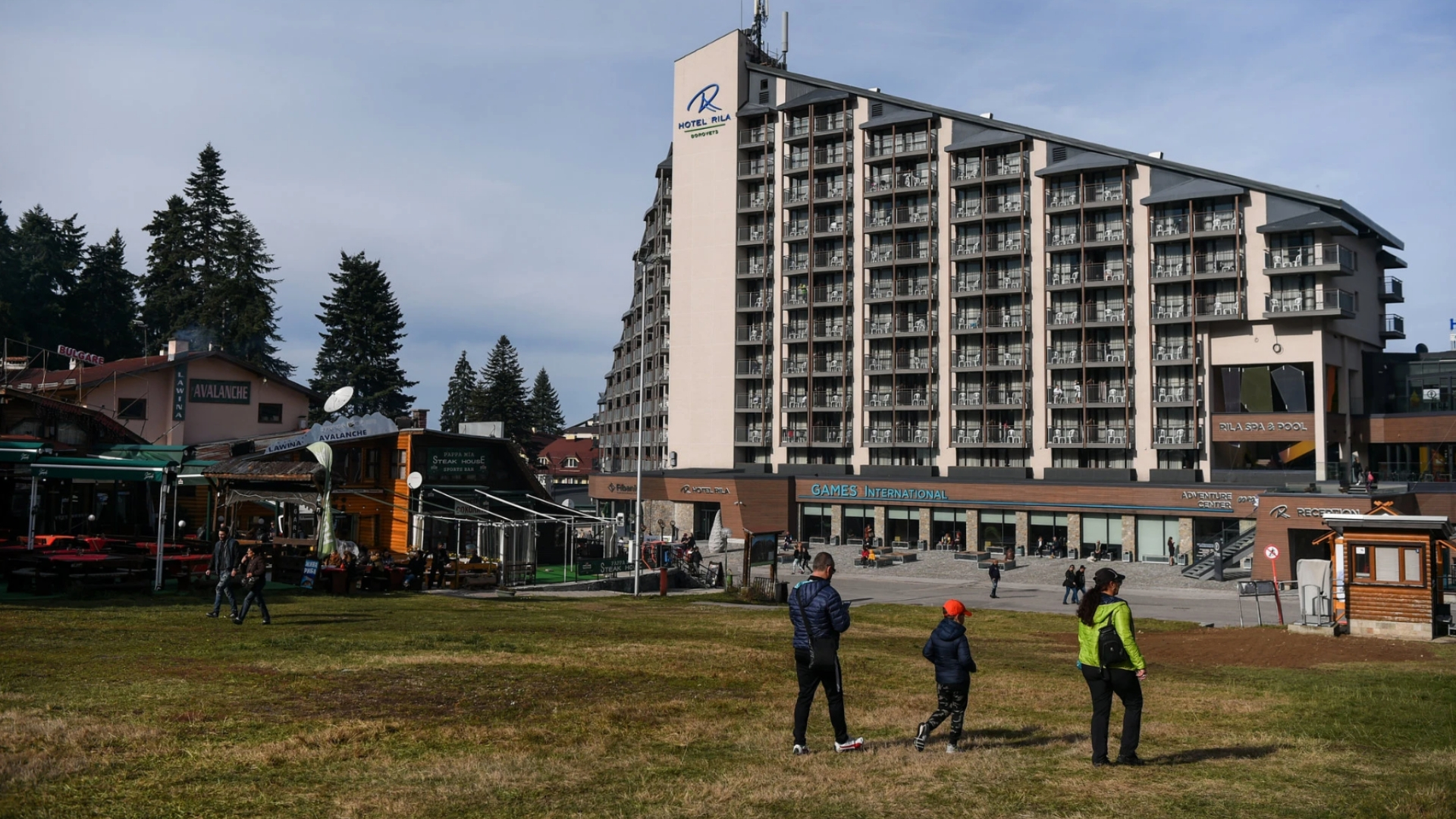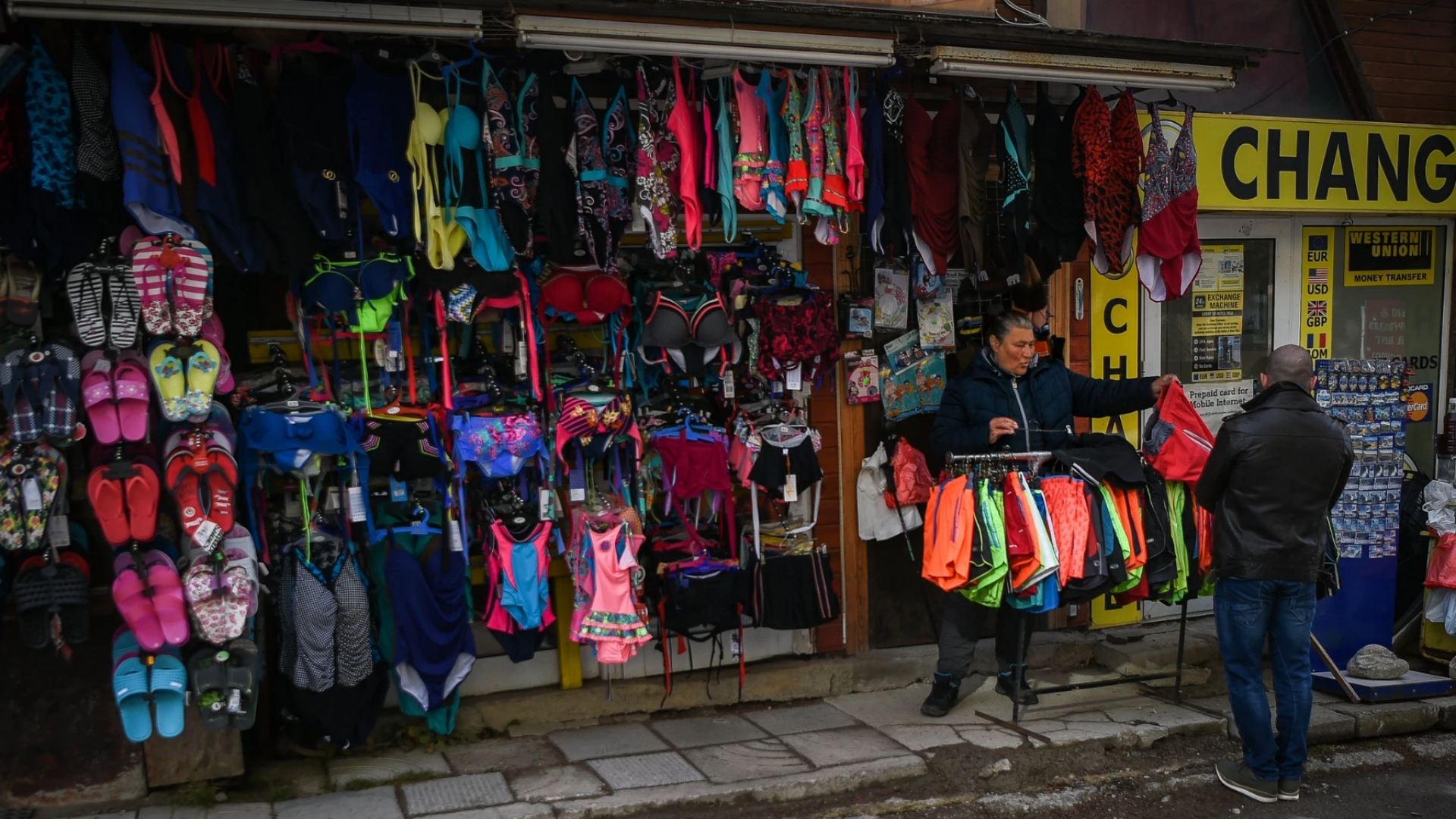 The town of Borovets at the base of the slopes is fairly tacky, with odd-looking architecture, questionable nightclubs and restaurants selling mostly overpriced tourist food. There is one newer, high-end hotel in the middle of everything, the Hotel Rila. Several midrange options around it have mostly seen better days, and there are plenty of cheaper options.

There are a number of properties for sale in town, mostly apartments and mostly not very attractive. Prices tend to be higher than in neighboring towns.

In the Iglika building across from the Hotel Rila, a two-bedroom was going for 84,000 euros. The 10-year-old building looks worse for wear, and the apartments are laid out in awkward shapes (I imagined a lot of head-scratching while trying to position furniture). Cheap for an apartment steps from the slopes, perhaps, but not where I would be putting my money.

Just outside of town, I found an outfit called Horse Riding With Butch. I asked if Oggy, the guide there, could take me into the mountains, above the town, so I could see a little of what lay beyond. The ride took us past an odd mixture of buildings.

Some were old Bulgarian chalets, constructed from a mix of timber beams and white plaster, as well as pine, with ornate grilles over the windows — like a Swiss chalet from another dimension. Others were newer, simpler but still very pleasant-looking versions of the same, often with neatly manicured yards. There were just as many that were crumbling and half-collapsed.
A little further up, we passed a series of bigger apartment developments, most of which seemed to have stalled midway through construction or had been abandoned just after completion — a sign, no doubt, of some of the excesses of the mid-2000s.

The mountains, however, were beautiful — to the point that I was distracted gazing around the forest when my horse decided to buck and throw me off. Oggy, after asking if I'd sustained any major injuries (apparently I hadn't), pulled out a bottle of the local homemade firewater. "Time for rakia," he announced, all smiles.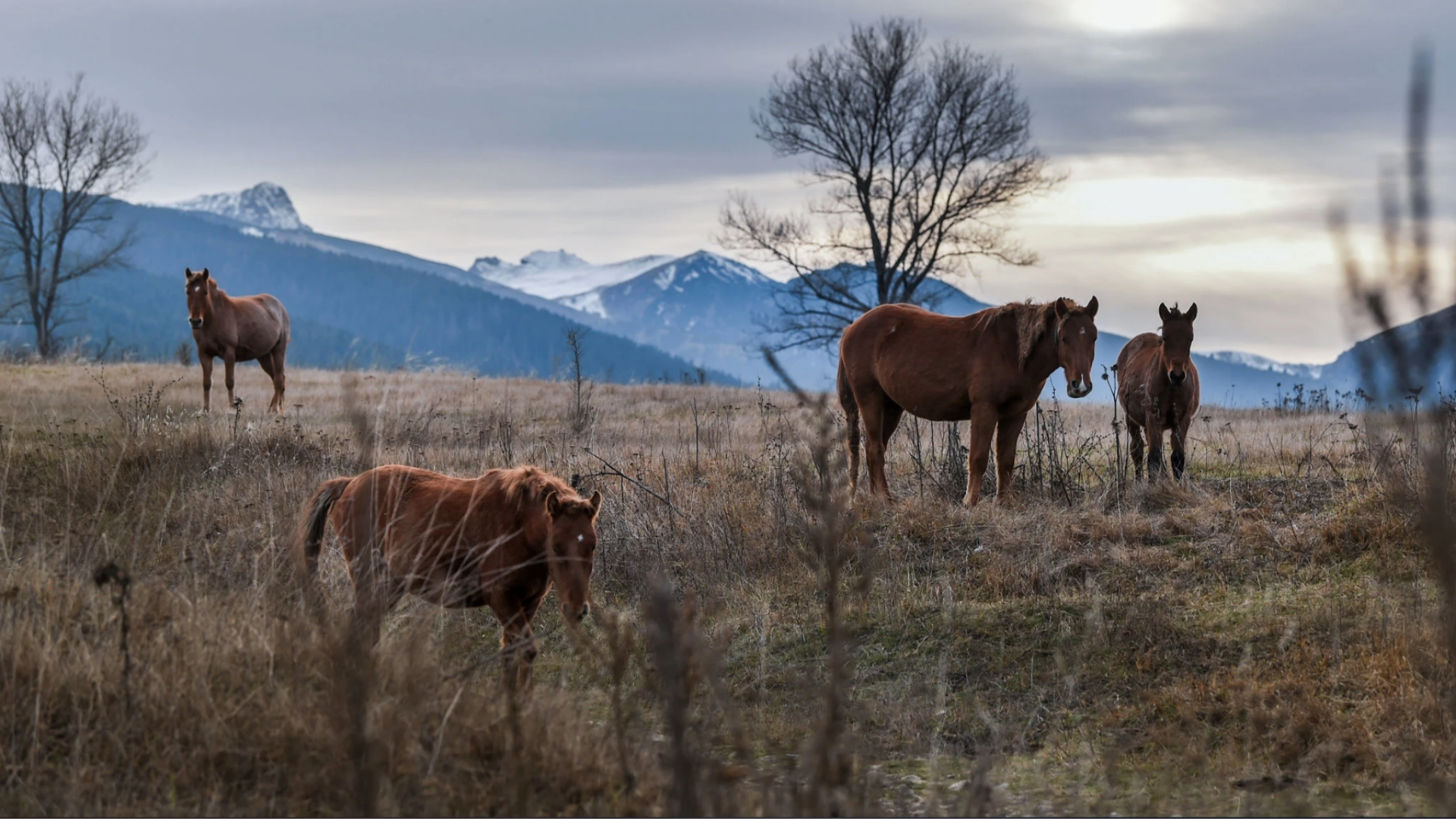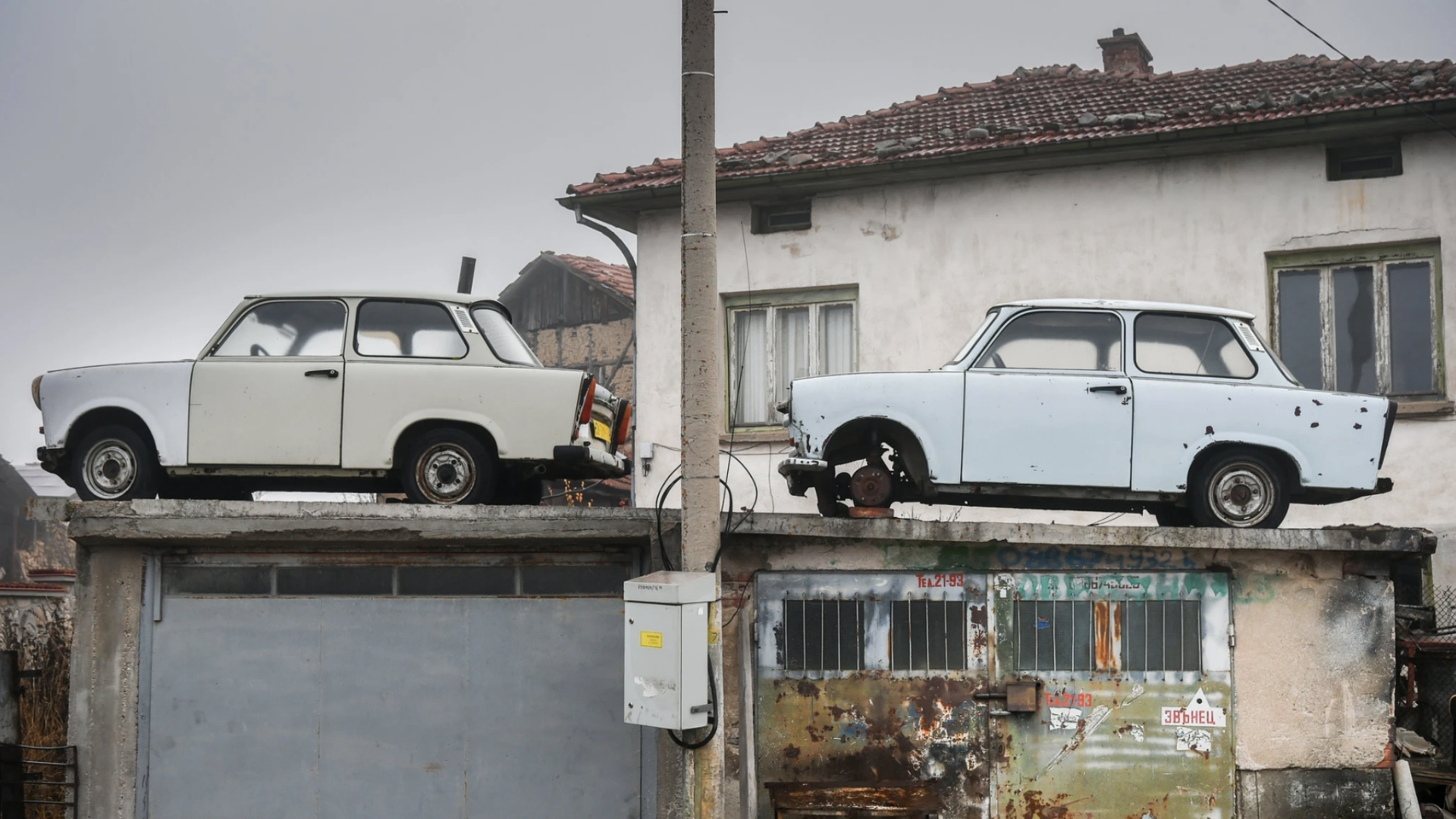 It is in the small surrounding villages like Govedartsi that prices remain modest and the overall proposition much more attractive.

For a rustic mountain vacation home or even a new permanent base, the more adventurous buyer will most likely be well rewarded here. Derek Bellamy is an agent at Rivendell and a fairly recent transplant to one such house, so I asked him to take me around to a handful of the village properties that are for sale. He used to work at a bank in Southampton, England. After he lost his job he ended up here, having taken a ski vacation to Borovets and deciding it was the place for him. "If you come here, as someone who's buying a place, even if it's for a holiday home,'' he said, "it's because you realize how amazing this place is, and how you can live in a place like this for very little money." Mr. Bellamy speaks the language of a real estate agent, but he also seems to be genuinely in love with the place.

We drove around the valleys in his Nissan Pathfinder and saw a range of properties. One fully renovated two-bedroom house on two compact levels in Mala Tsurkva was selling for €75,000, while another house in neighboring Madjare, which was partially renovated, had a list price of €65,000.
Mr. Bellamy took me up to a piece of land in Beli Iskar, with a sweeping view down the valley. It was an 831-square-meter plot, on sale for €25,000. Behind us the rocky Rila peaks loomed, with some dense and dark clouds swirling in and obscuring the highest ones.

He continued to strike me as genuinely enamored of the place. I had the thought that if most of the people buying properties here are like him, that's probably a good sign for the health of the market and of the broader community.

Mr. Bellamy swung out his arm in a sweeping gesture toward the valley below. "Here you can say O.K., I'm going to build my dream house here and have this."

Check properties in ski resorts

See our TOP offers in Borovets
Read more news