WELCOME TO BULGARIANPROPERTIES OFFICE IN KARDJALI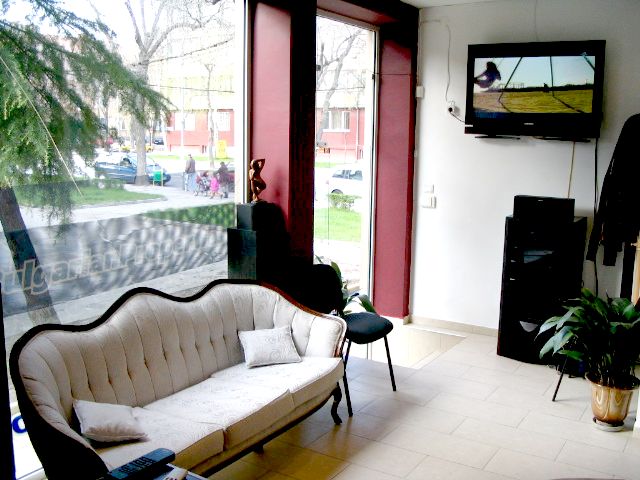 BulgarianProperties welcomes you to our recently renovated and modernized office in the town of Kardjali. For your convenience it is located in the super centre of the town, two minutes walk from the Central Bus Station and the Drama Theatre.

Kardjali with its unique natural phenomena, rich historical and cultural heritage is an attractive place to visit. The city is the administrative, commercial and industrial centre of the Eastern Rhodopes. It is situated on both sides of the ancient Arda River and between the two dams of "Kardzhali" and "Studen Kladenets". Only 18 km far from Kardjali, one can see the Holy Town of The Thracians, called Perperikon – a unique historical monument which has no equal in the European history. The archaeological researches proved not only the fact that Perperikon is the largest megalith monument in our country, but also the fact that human activity in these lands dates back to 4000 B.C. During the centuries, Kardjali has been destroyed, reduced to ashes, brought to ruins and despite all has survived, flourished and managed to preserve its characteristics.

The General Manager Mr Hristo Staykov and the whole team in BulgarianProperties in Kardjali will be pleased to answer your enquiries by e-mail, phone or at the office, and arrange viewings for you in the area at a time convenient for you. In order to be able to use your time in Bulgaria efficiently, we would like to remind you to contact the office in advance and arrange an appointment.


The address is:
86, Bulgaria Blvd.
Kardjali 6600, Bulgaria
Tel: +359 361 676 53
Mobile: +359 897 938 683
Email: Please send your enquiry

Learn more about life and buying properties in Kardjali

View Properties for sale in Kardjali

Read more news