Mihail Chobanov on NOVA TV about vacation homes during the pandemic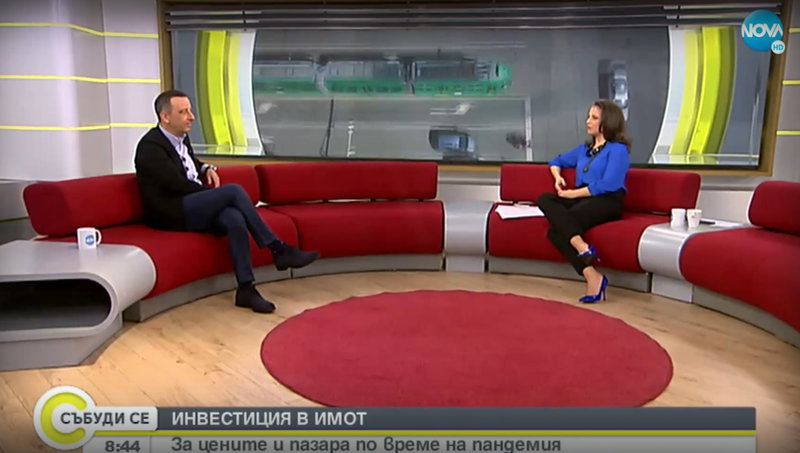 Mihail Chobanov, owner of BULGARIAN PROPERTIES, was a guest in the morning block of NOVA TV "Wake up" on Saturday, 20.02.2021. He was invited to comment on the current trend of increased demand for properties on the Bulgarian Black Sea coast and the holiday property prices.

'Bulgarians have been the main driving force on the holiday property market by the sea over the past 2-3 years. If two years ago, they were about 50% of the market, the pandemic turned them into a leader', said Mihail Chobanov.

'Interestingly, it cannot be said that prices have risen significantly. What Bulgarians buy are more expensive holiday properties compared to previous years. They buy them cash, without mortgage', he added.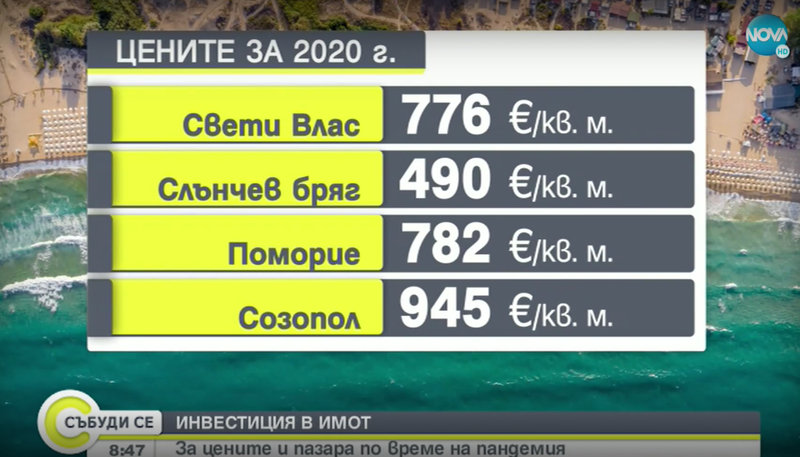 'Traditionally, Sozopol is a preferred place for Bulgarians. The other two or three places that stand out as higher in price range are the village of Lozenets and parts of Sveti Vlas', said Chobanov.

'During the real estate boom back in 2005-2008 the largest construction on our Black Sea coast was in the area of ​​Sunny Beach and Ravda. Accordingly, there are the most properties on the market, so for 20,000 Euros it is not impossible to buy a decent apartment within walking distance to the beach.'

View Mihail Chobanov appearance on TV (in Bulgarian) 🎥👇



Check our beach property offers


Read more news