Lozenets development in Sofia - work is proceeding
2004-01-13 | information by Nic Stoyanov
The work at the super luxury Lozenets apartment complex in Sofia's most prestigious area Lozenets is developing according to the plan.
Building "A" is now completing - PVC double glazing windows are now completely put, paste cement on florings is put, water system is installed.
Electric system installed, the pipes for the heating/cooling system installed, mains drainage installed almost completely, smooth plastering on walls is ready, covering tiles of natural stone for the outer walls of the building are almost completely fixed. In building "A" are left only 3 big apartments which are the most expensive ones.
Building "B" where we have only 4 apartments available - all of them are suitable for renting out. This building is now at the following stage: 2 underground levels are built, 1st and 2nd floor are built, now building the third floor. The work proceeds as planned and the developers expect it to be finished by the end of July 2004.
The new American Embassy, which is just 4 minutes walking is now built to shell stage and the work proceeds there as well.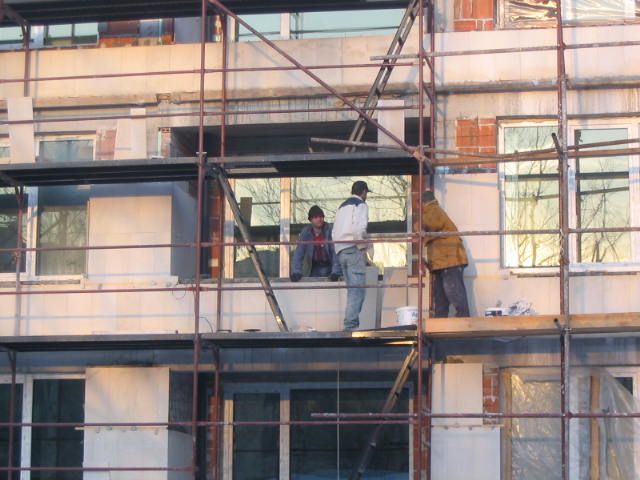 Bulgarian Properties Ltd. now have 5 apartments that will manage in this building. Offers for renting these apartments are now prepared and will be sent to potential businesses and organisations for their employees.

See Lozenets development in Sofia here
Read more news