BULGARIAN PROPERTIES voted Agency of the Year!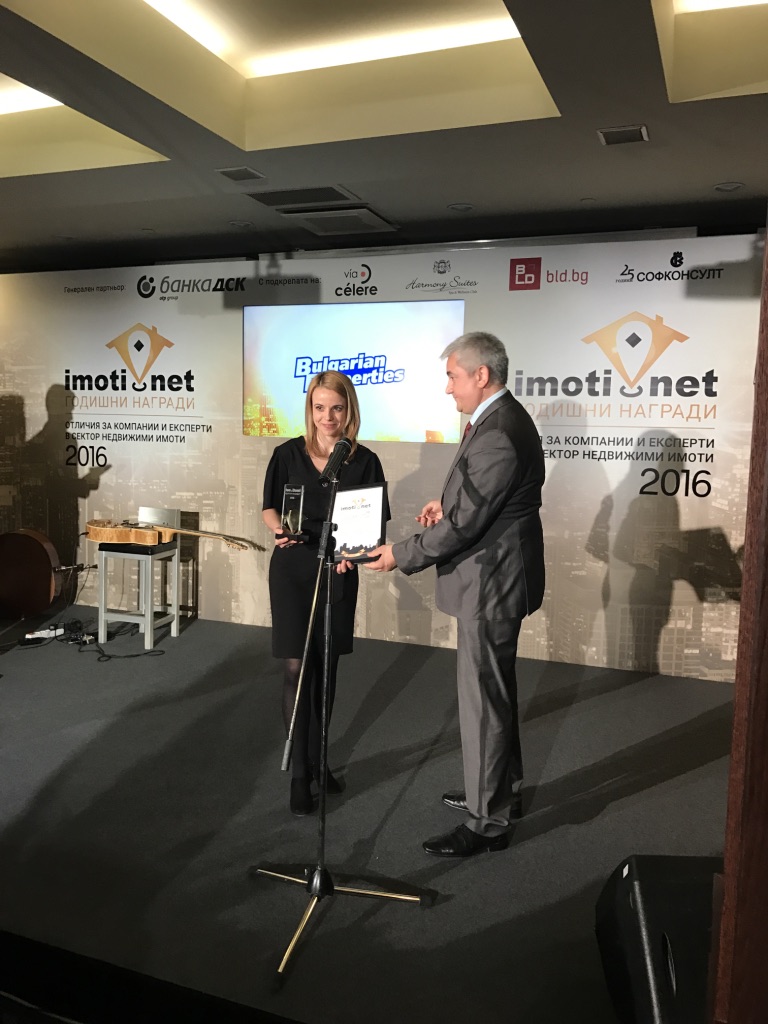 BULGARIAN PROPERTIES received the Consumers Award for Agency of the Year at the second Annual Awards of Imoti.net for best practices and achievements in the real estate sector.

The prize was won by a vote of more than 2500 people who voted online at the awards.

The Managing Director of BULGARIAN PROPERTIES Polina Stoykova MRICS got received the award and in her gratitude words she said:

"For us it is extremely valuable award as it comes from the people who use our service. We are glad that everything we have done over the last 14 years gives this result. We sincerely thank everyone who voted for us and of course, the team of BULGARIAN PROPERTIES!"

The cause behind which stands Imoti.net with awards recognizes companies and experts in their work uphold the reputation of the industry. To participate in the contest this year registered more than 100 agencies across the country.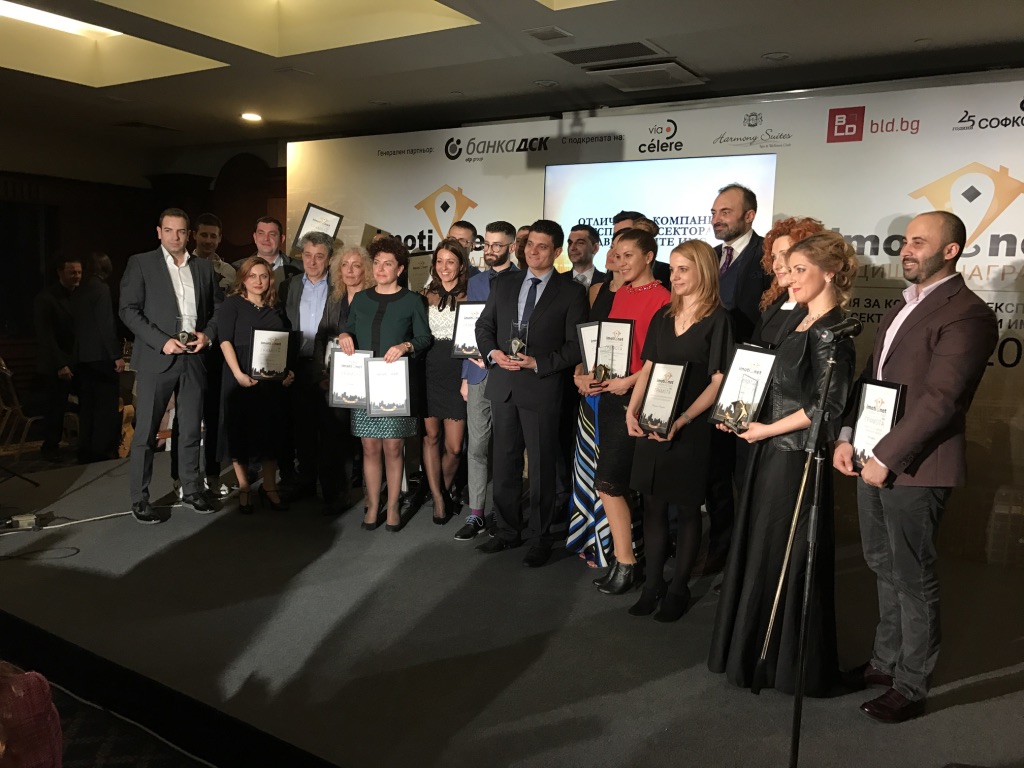 We thank once again everyone who believes in us, who voted and who chose to work with us - we'll do our best to continue deserving your trust!


Read more news