BULGARIAN PROPERTIES presented its activities at Sofia University
2012-05-22 | BULGARIAN PROPERTIES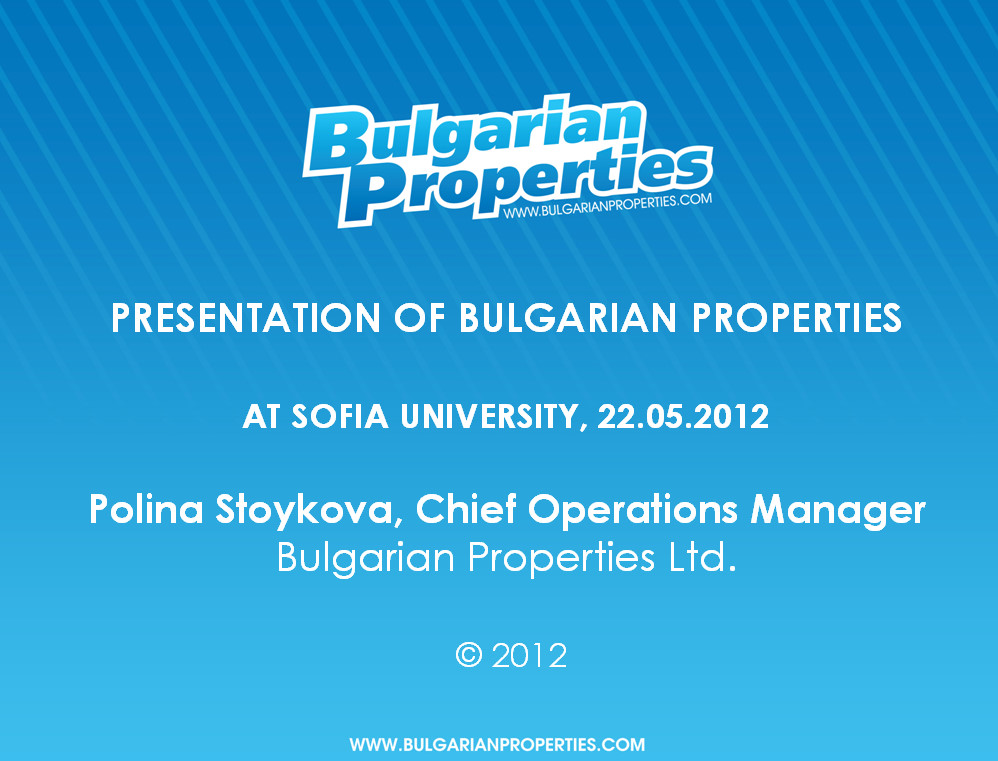 Our company was invited to make a presentation of its activities in front of US, Russian and Bulgarian students at Sofia University who were taking part in an international exchange program. The presentation was made by our Chief Operations Manager Ms Polina Stoykova and took place in one of the conference halls at the main historic building of Sofia University on 22.05.2012.

We gave the students information of key facts about our company, its formation and development and current perspectives. An accent was put on our online marketing activities and the features of our website as a central part of our property marketing. Ms Stoykova had the chance to present our innovative services as Skype viewings, properties with video clips, positioning of the properties on the map of Bulgaria, our affiliate programme and many others.

She also gave insights about the Bulgarian property market, its current condition and made an overview of its development over the past years. We also presented our Research Department, its mission to make the property market more transparent through collecting and distributing information and analyses, and the challenges it faces as the leading source for Bulgarian property information.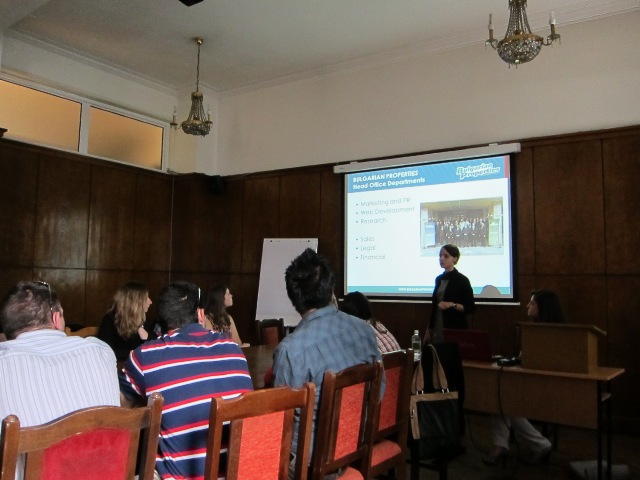 Download our presentation

Read more news