BULGARIAN PROPERTIES with awards for best advertising and most dynamic development in 2020
2021-07-09 | BULGARIAN PROPERTIES
At an official ceremony at the Sofia Event Center, Imoti.net presented their traditional annual awards.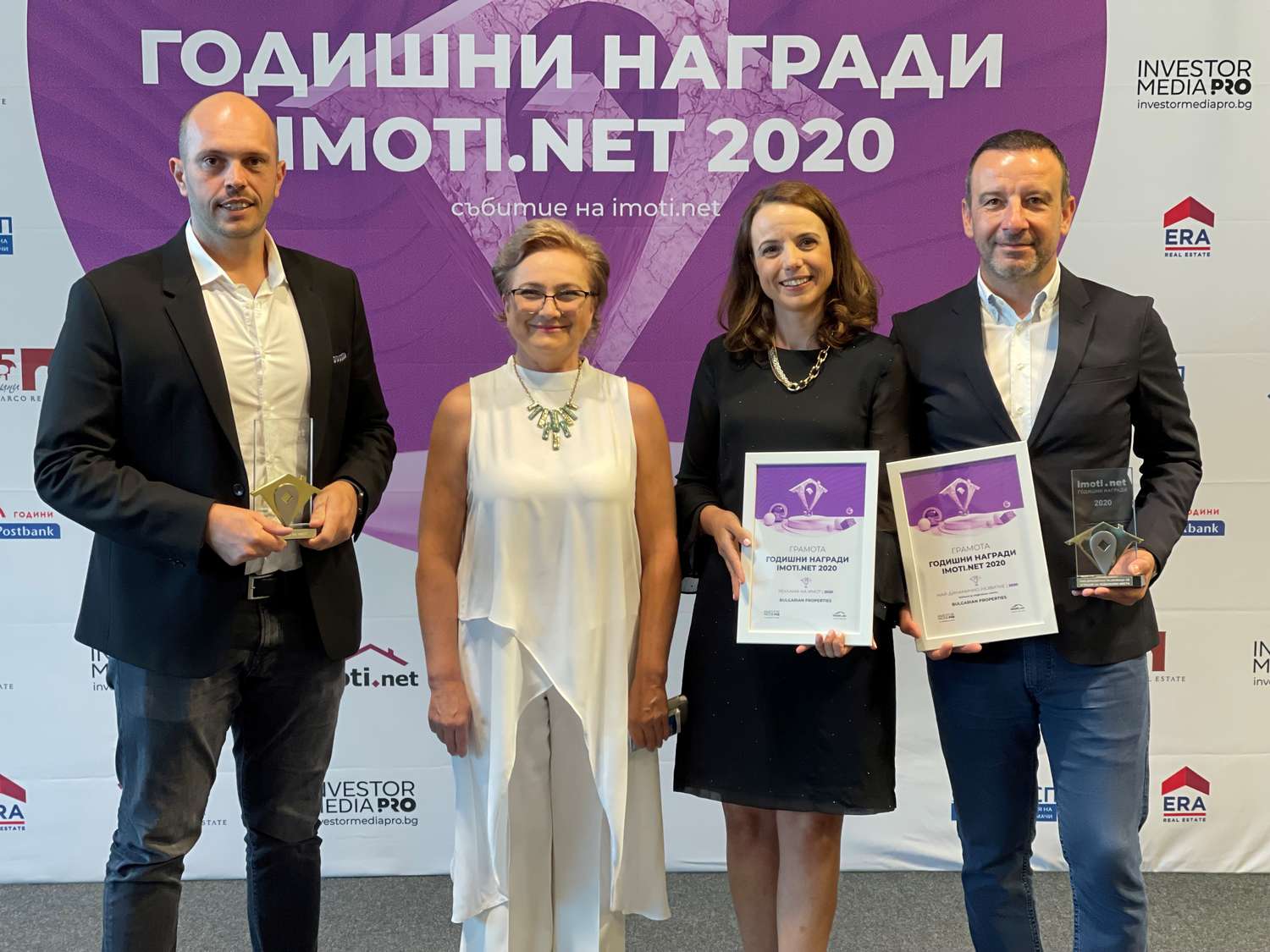 BULGARIAN PROPERTIES once again received awards for their noticeable achievements in 2020 - this time for the Most dynamically developing company and for Best property advertisement for the campaign we made for our exclusive complex Park View Residence.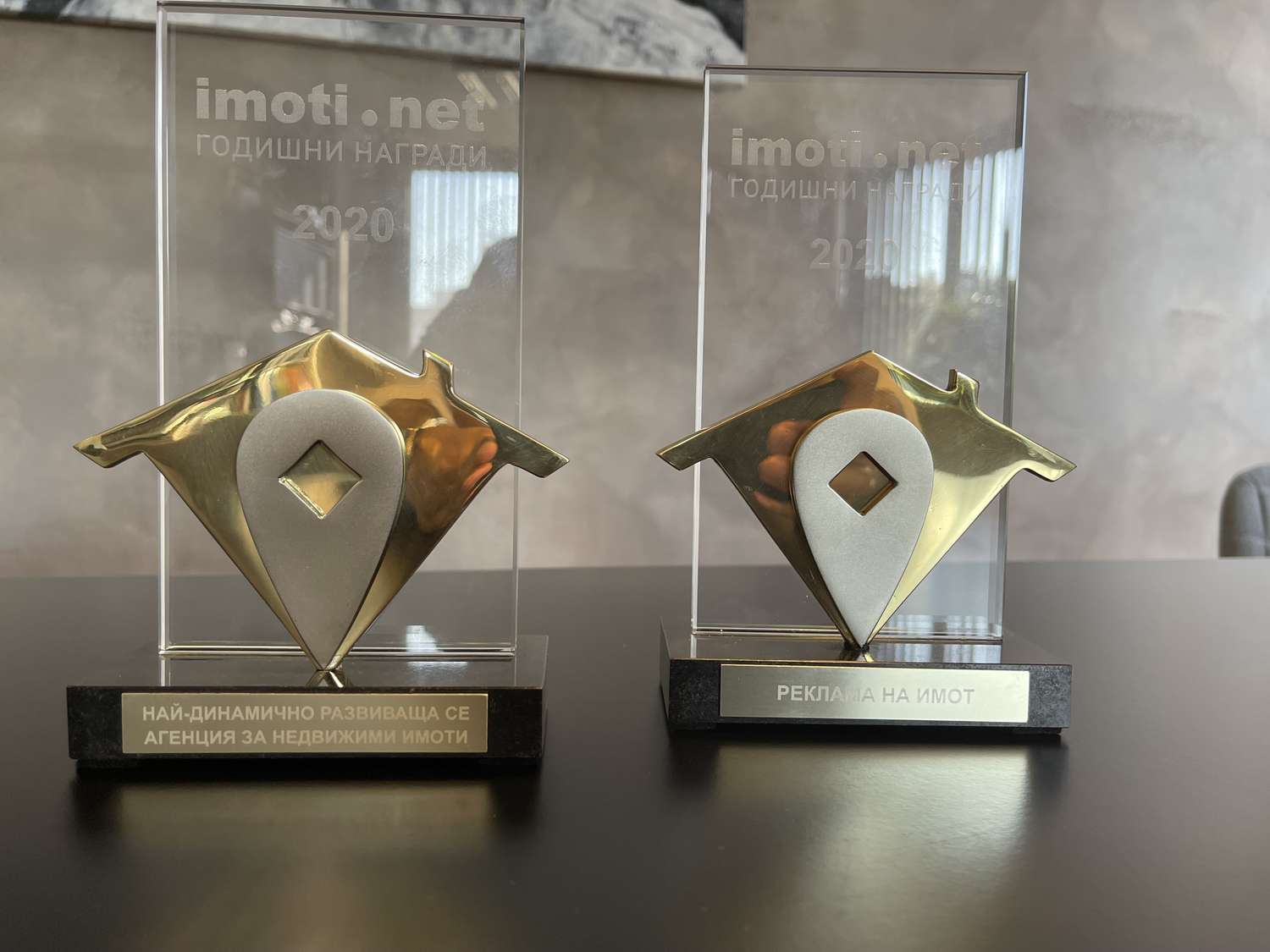 We are extremely proud that it was in the difficult and challenging 2020 that we managed to achieve such impressive results and strengthen our leadership position. Advertising and development - these are the two main things in which we invest great enthusiasm, resources and time and we are glad that they are visible and appreciated.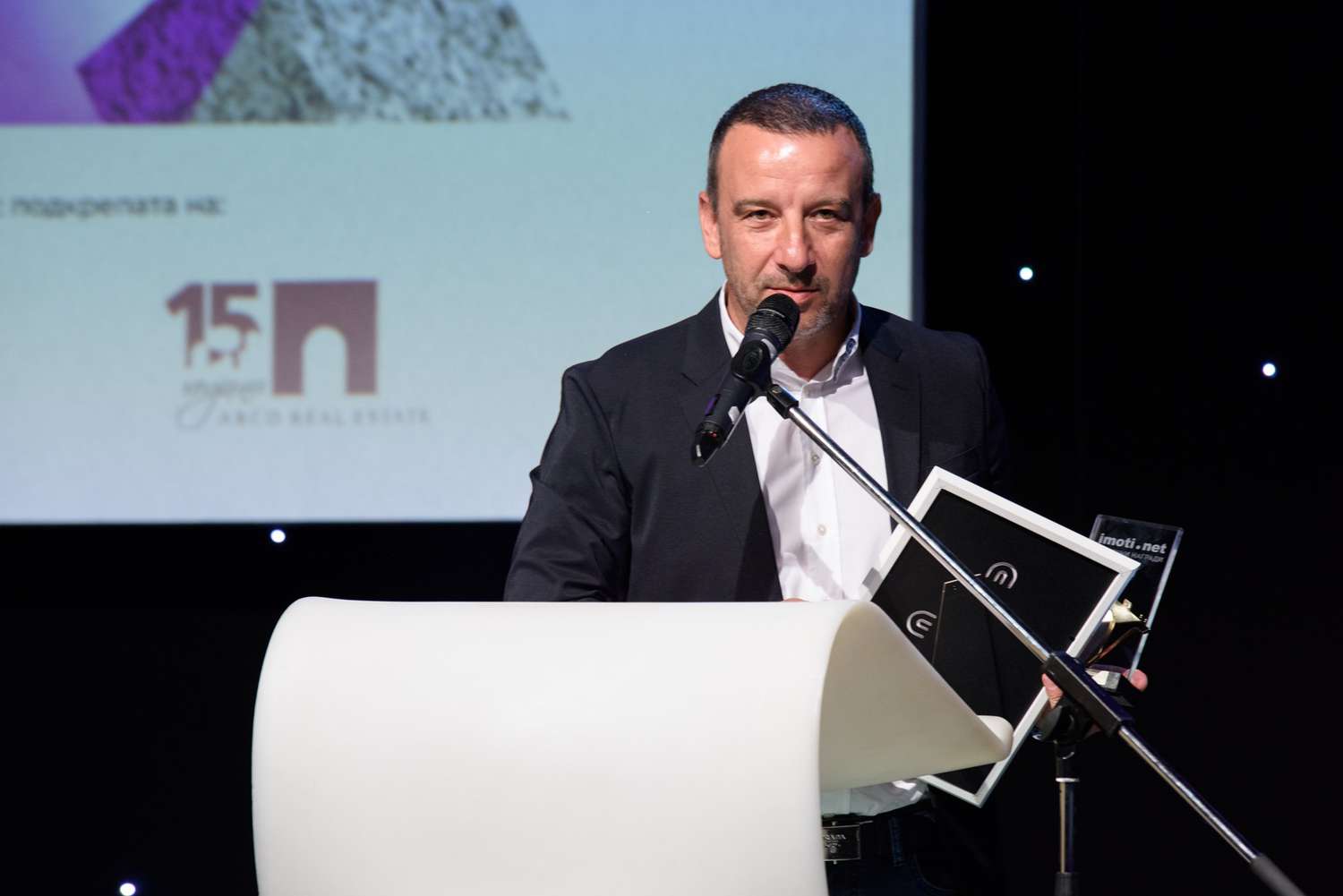 The award for the most dynamically developing company was given personally to the founder and owner of BULGARIAN PROPERTIES Mihail Chobanov. He said that after several consecutive years in which we won awards in the various categories for Agency, Website and Broker of the Year, we are honored to accept an award that combines all these things and even more so in a year like 2020, in which we faced such great challenges.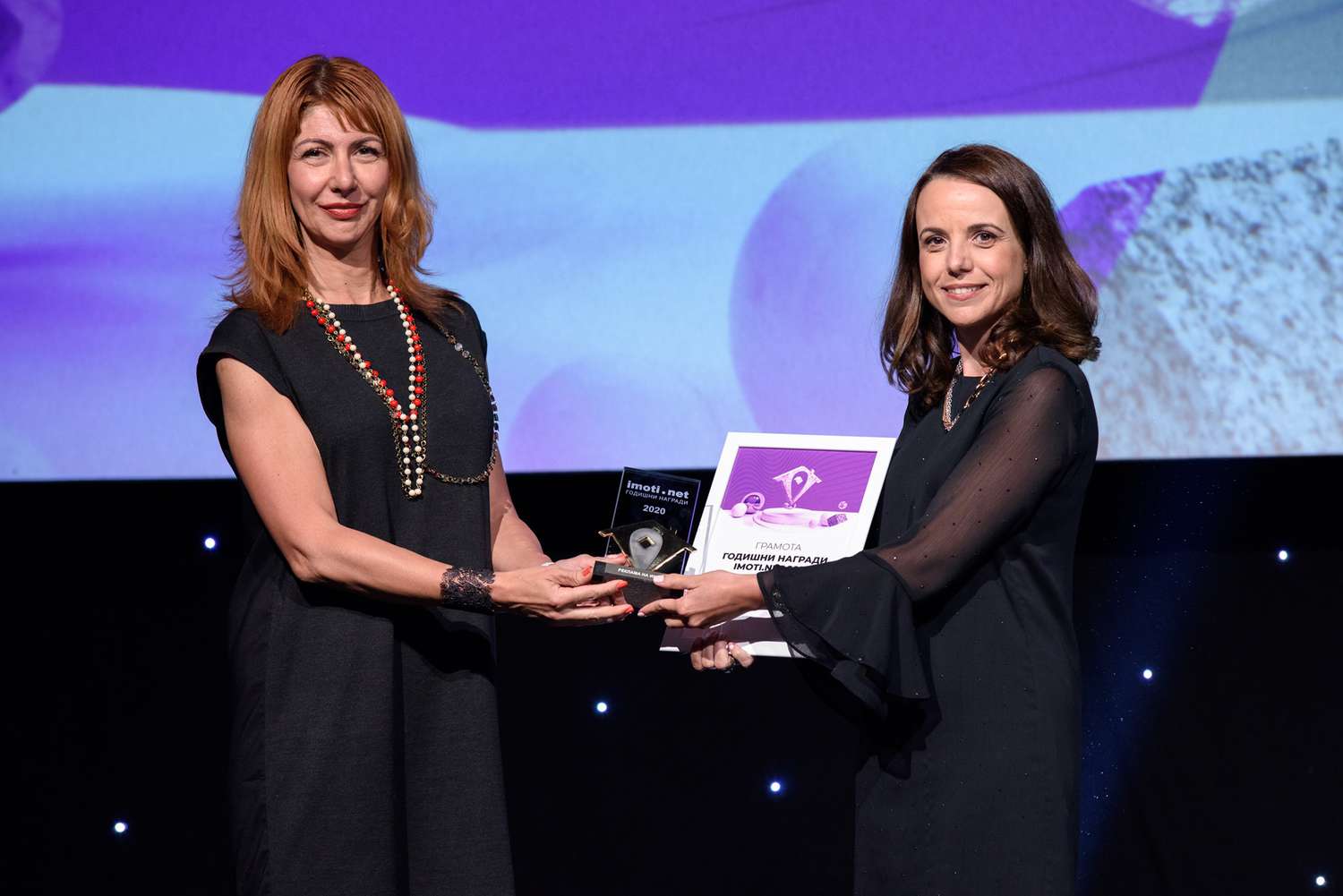 Polina Stoykova MRICS, Managing Director of BULGARIAN PROPERTIES received the award for Best Property Advertising. She said she was especially excited to receive this award. Not only because advertising is in her responsibilities and competencies, but also because advertising is the distinguishing feature of the company, something that BULGARIAN PROPERTIES makes on a large-scale and very professionally and which has always been our top priority.

"Park View Residence is a project that gave us the opportunity to show what we are capable of. The budgets we invest in advertising are significant and are entirely at our expense and thus, we find the most appropriate and effective channels to invest them, so that they lead to results. And so we can boast of a completely sold-out complex of two phases and nearly 450 apartments. "

Polina Stoykova added that advertising is only one of the components, though it is a very essential one, that lead to the successful sale of a development project. The other important things are the consulting of the project and its pricing, in which Mihail Chobanov takes an active part personally as an experienced entrepreneur and investor in his own housing projects. The team of professional brokers, led by the other partner in the company Victor Vucheliiski and the after-sales service until the transfer of ownership to the new owner, which we have entrusted to Nevena Georgieva, are also very important.

"This is how we achieve the most important thing - happy buyers who are satisfied with their choice of a new home and the support we give them throughout the whole process."

List your property for sale with us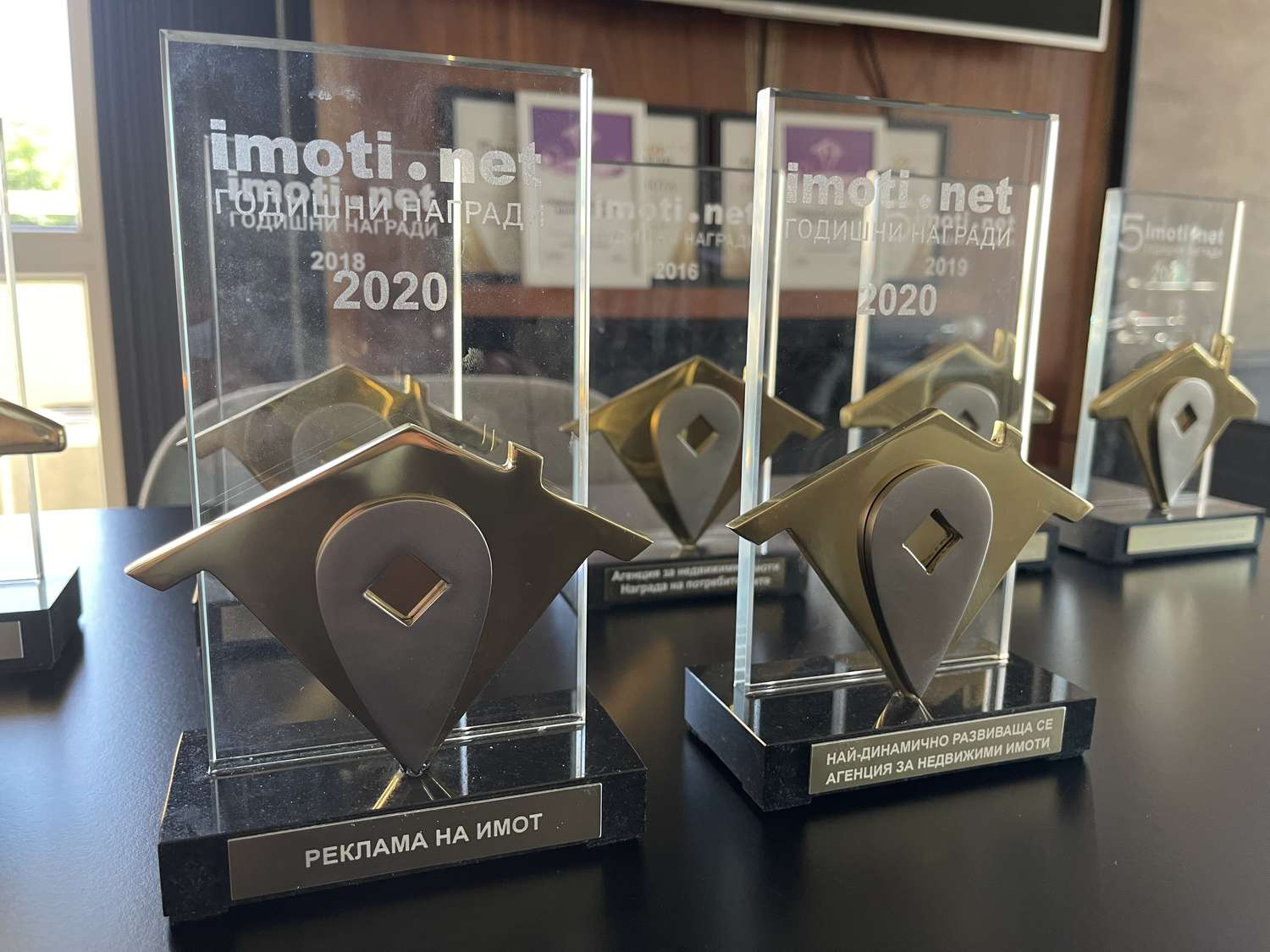 Read more news