BULGARIAN PROPERTIES celebrated its 10th anniversary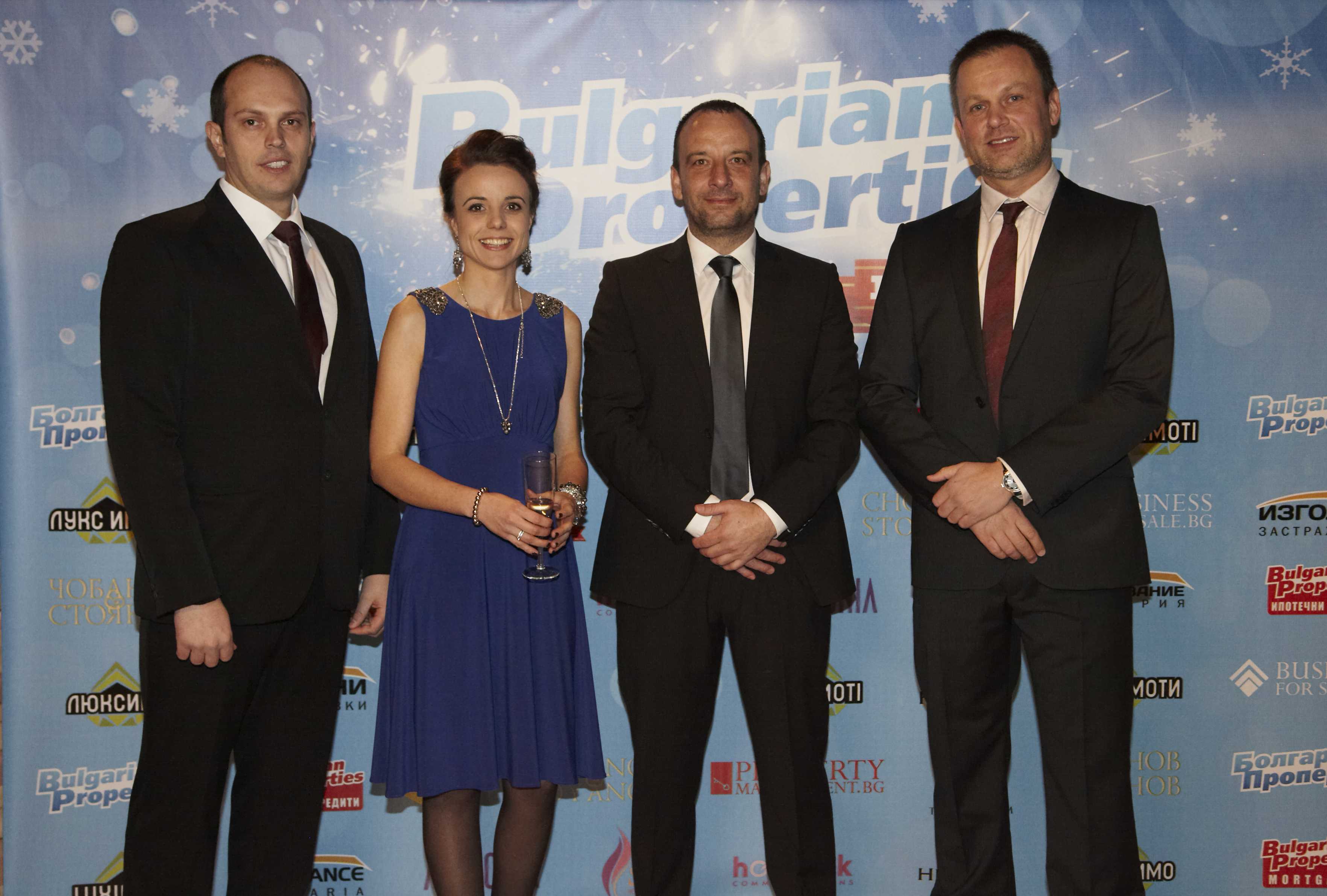 The celebration for the 10th anniversary of BULGARIAN PROPERTIES was hold in a festive atmosphere, with high spirits, many prizes and music.

The company was glad to meet its colleagues, guests and friends in Studio 5 club in the National Palace of Culture in Sofia, with an emblematic address - Bulgaria Square No 1. The place of the event was not chosen by coincidence, but with the symbolic idea during the next 10 years to keep on being number 1 in Bulgaria with what we are doing!

The managing director of BULGARIAN PROPERTIES Mihail Chobanov presented an emotional retrospection of the formation of the company and its development and progress through the years by showing photos of our first offices, customers, viewings, corporate meetings and exhibitions.

The official part of the BULGARIAN PROPERTIES anniversary celebration proceeded with granting of diplomas and special awards to all our colleagues who have been with us since the start of the company in 2003 and have been contributing tirelessly to its development for the past 10 years.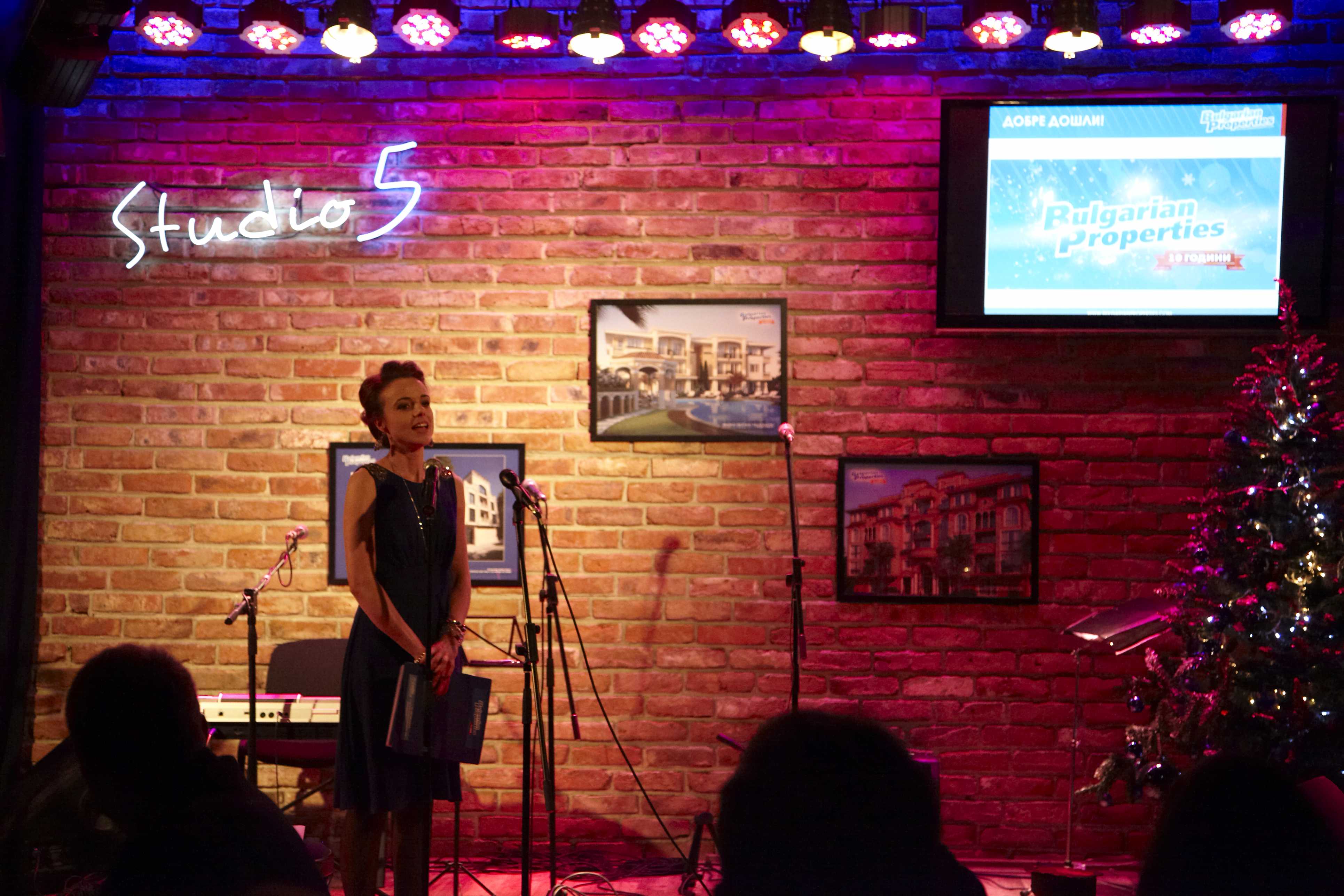 Over the past 10 years BULGARIAN PROPERTIES has managed to become a true multinational company with customers from all over the world. The concept of the celebration was based on the multicultural aspect of our business. The celebration included a diverse music program with famous hits from Britain, Russia and Bulgaria, accompanied by unique dance performances with stylish choreography and special effects.

Naturally and as expected for a birthday, the culmination of the evening was the presentation of a spectacular birthday cake with the company's logo on the top.

On the occasion of the anniversary the company has received numerous greetings from our customers and special congratulations from the Registry Agency, the Bulgarian Investment Agency, the National Statistical Institute, the United Bulgarian Bank and property website Imot.bg.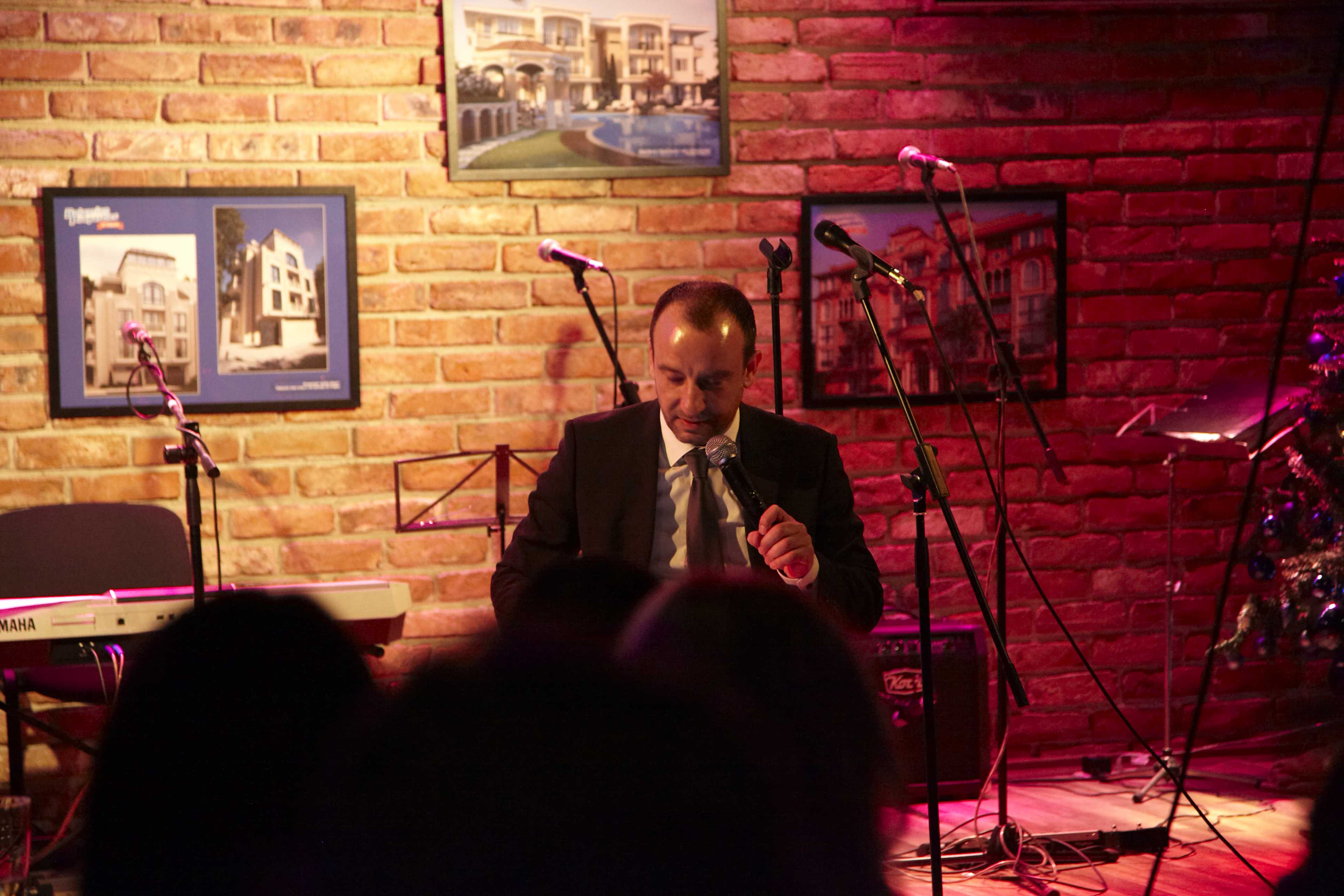 For us it was very important that we had the pleasure to share this wonderful evening with colleagues from across the country and with our partners, without whom we would not be what we are and we would not have the opportunity to continuously develop and implement our ideas. Thank you to everyone!

View more photos of the celebration on our Facebook page

Read more news