17.11.2015 Vacation properties in Bulgaria in Q3 of 2015
Polina Stoykova MRICS, Managing Director & Head of Research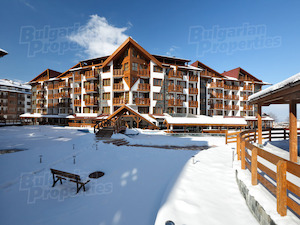 We are witnessing a true Renaissance of the property markets in the Bulgarian ski resorts this year. This upsurge continued even during the summer season with an increased numbers of completed deals compared to the same period last year. Consequently, prices have stabilized and there are indications for a slight price increase for the first time in 7 years.

In the beach resorts the trends are not so positive as the property markets there had already switched to a higher gear with the Russian buyers in the period 2011-2014 – something that did not happen in the ski resorts. With the decrease of demand by Russian buyers the beach resorts and mostly Sunny Beach have been experiencing more difficult times.

It should be pointed out that there is a positive trend in the region to the North of Varna and to the South of Burgas – in Sozopol and Lozenets – in terms of increased interest and more completed deals with vacation properties.

An interesting characteristic of the vacation property market in Bulgaria at present is the diversity of buyers' nationalities which is a prerequisite for a good future development at the property markets in the Bulgarian beach and ski resorts.

Ski Properties

The summer season was exceptionally active in Bansko with a distinct increase of the number of sales of vacation properties to buyers with diverse nationalities – British, Russians, Ukrainians, Macedonians and others.

On a quarterly basis in Q3 there was a 1.3% increase in the average prices of apartments sold in Bansko. That is a second consecutive quarter with an increase in the property prices in the biggest ski resort and this comes to confirm that the property market there is switching to a recovery. The accumulated increase in property prices in Bansko for the first nine months of the year is 9.6% on an annual basis.

The average price of apartments sold in Bansko in Q3 was 380 Euro/sq.m. and the average overall purchase price was 26,000 Euro (compared to 23,920 Euro in the previous quarter).

In Pamporovo, the average purchase price in Q3 was 340 Euro/sq.m., almost without a change throughout the whole year. In Borovets, the average purchase price of apartments was 570 Euro/sq.m.

Overall, the property markets in the winter resorts are stable, the prices have reached the bottom and we are already witnessing signs of recovery and an increased demand. With the beginning of the winter season, buyers are getting more active and our expectations are for a strong Q4 of 2015 and even stronger beginning of 2016.

View our properties in ski resorts


Beach Resorts

There is no significant change in Q3 for Sunny Beach and the Southern resorts. After the weak season start this year and the relatively positive trends at the beginning of the summer, the active summer season was marked by a continuing decline in completed deals in Sunny beach that has reached 25% on an annual basis. The property prices remained stable during the summer season and the average price of apartments sold in Sunny beach was 600 Euro/sq.m.

The overall purchase price of apartments at Sunny beach during the last few months was 35,500 Euro, and the buyers here also come from various countries – UK and Russia, France, Germany and other.

The Southern beach resorts like Sozopol and Lozenets manage to attract a stable demand by local and foreign buyers. Prices there are higher than in Sunny beach - the purchased properties are in the range 35,000-150,000 Euro.

To the North, the biggest interest is towards Golden Sands and Balchik as Balchik is the most popular resort in the region for purchase by Bulgarian buyers, and Golden sands attracts buyers with multiple nationalities among which are British and Israeli people, Russians, Lebanese and others.

View our properties in beach resorts




TOP PUBLISHED OFFER
TOP SOLD OFFER
read more newsletters
I used Bulgarian Properties and their Sofia agent Sergey Petkovski to sell a plot of land that I had ...
Thank you very much to Angel Sokolov and Silviya Gocheva from Varna office. They have found for us a ...
Thank you to BULGARIAN PROPERTIES for services rendered. Your estate agent Hristo was extremely ...
Terms of Use | Privacy Policy | Cookie Policy

All photos, texts, video clips, charts and banners on our website are property of our company or of our partners and are protected by the Copyright Act of the Republic of Bulgaria. Any unauthorized use of photos, texts, videos and other materials from our website by third parties will be subject to immediate claim on the part of the copyright owners. The information on our website is with information and advertising purposes. Alhtough we have made all efforts to provide accurate information, there may be some mistakes. For full and correct information is considered only the information received at the offices of Bulgarian Properties Ltd.