NEWSLETTER
13.02.2007 Bulgaria – Eastern Europe`s Spain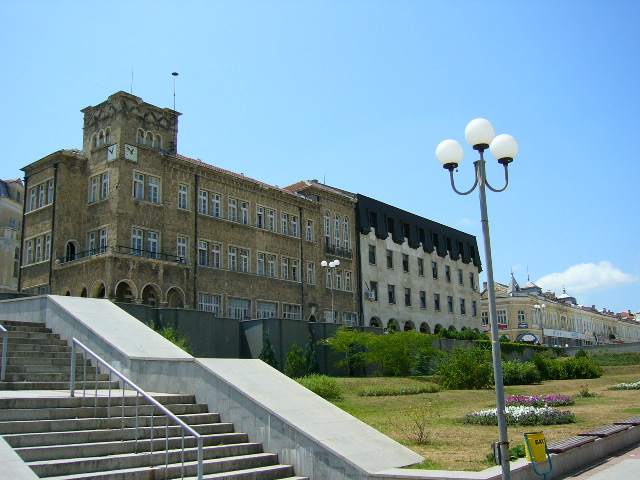 Once upon a time on the Balkans there was a remote and underdeveloped country. There were no natural resources, nor industry. The people were poor and frowning. The world investments disregarded the country as a hopeless destination.
But God had blessed the country with high snowy mountains, warm and clear sea with tons of sandy beaches, hot summer days, healing mineral springs, exuberant millenarian history, rural regions, untouched by the urbanization and most important – hospitable and dilligent people. That has been once...
Bulgaria is no longer the same and if you have not still found this out, do have a look at the reality. During the last years from the Eastern Europe`s poorest and most underdeveloped country, Bulgaria turned into the big hit on the old continent and was recognized as one of the most attractive investments spots. With annual GDP growth of over 5 %, annual inflation – 3 % and lowering levels of unemployment Bulgaria joined the family of the EU on 1st January 2007.
Everybody is talking about Bulgaria. The country enjoys unseen interest and does not seem to fall off from the world news. During the previous year more than 5 million foreign tourists have visited the country and have chosen Bulgarian sea, mountain or spa resorts for their holiday. This figure is about 15 % more than the previous year`s, and many Bulgarian sea and mountain resorts reported 2006 as their best year ever.
Recently Bulgaria has been announced the third most wanted country in Europe for a real estate property purchase. Many indications show that Bulgaria takes the first place in number of the foreigners who have bought a property in the country per capita. Bulgaria is an undoubted hit and the investors who have already bought a real estate property are now enjoying the returns of their investment.
Is this by a chance? Of course, not. Bulgaria is one marvellous combination of natural beauty (that suggests many opportunities for various kinds of tourism), climate, situation and political balance. Such a combination one can not find in any other European country. How many countries, where there are at the same time modern Alpine ski resorts, many luxurious sea resorts with hotels and extras, thousands of healing springs with mineral water, spa hotels and rehab procedures, historical heritage and hundreds of preserved artifacts (Bulgaria is the oldest European country and has never changed its name since its foundation in 7th century A.C.), beginning golf tourism and projects for more than 20 golf courses after 5 years, you can think of?
Let us not forget the other well developed but not so commercial kinds of tourism – rural tourism, fishing and hunting. During the last years multi million investments have been made in the sphere of tourism. Most of the old hotels were renovated and many new modern buildings and complexes were built. In luxury, comfort and tourist infrastructure our country competes successfully with Spain, Croatia, Turkey, Greece and by today it is the most rapidly developing European tourist destination. The tourists from lost in the transition first years of the democracy have come back again and now markets as Russia, Ukraine, Poland and Czech Republic overtook their highest levels reached from the 80s.
Not until the beginning of its real economic upsurge the prices of life and real estate properties are still surprisingly low. From now on they will overtake their underestimated levels and will come up with their deserved value. Definitely Bulgaria heads for the right direction and will soon turn into favourite place for vacation and entertainment of the Europeans. Here they will find everything they are dreaming of, but do not have in their home countries.
Thousands of English and Irish people have noticed the great potential of the country and have already bought their own real estate properties as an investment or as an entertainment and a place to spend their holidays. Today`s global world and the availability of many low-cost air companies that supply with cheap tickets to Bulgaria have created new forms of tourism such as a "tour operator free holiday" or "short break weekend". Bulgaria is easily accessible country and is about 2 hours by plane away from almost every European country. Here you will spend a very nice time, you will not miss anything and will live as a king only at the half or even 1/3 of the price you would pay in other country.
And do you wish to have your own second home in Bulgaria? Here is the place where you buy both with your heart and your brain. The purchase of a holiday apartment or even a rural house is a really sweet investment, not only because you will enjoy life in your own home, but because it will cost you at least 5 times cheaper than in countries like Spain, Portugal or Croatia. If you decide to sell your property in a few years, you will gain a good profit from the resell – the property prices are going to grow on average with about 20 % per year.
You can not miss it, can you?
The main tourist regions in Bulgaria and average property prices:
Sea resorts: Sunny Beach, Sveti Vlas, Varna, Golden Sands, Obzor, Lozenets.
Price of a newly built one bedroom apartment: Sunny Beach (55,000 EUR), Sveti Vlas 50,000 EUR, Varna 65,000 EUR, Golden Sands 70,000 EUR, Obzor 60,000 EUR, Lozenets 40,000 ЕUR
Sea resorts: Bansko, Pamporovo, Borovets
Price of a newly built one bedroom apartment: Bansko 60,000 EUR, Pamporovo 60,000 EUR, Borovets 70,000 EUR
Rural tourism: The regions of Veliko Tarnovo, Elhovo, Plovdiv, Vidin, Kardjali, Montana.
Prices of the rural houses: between 5,000EUR and 25,000 ЕUR.
Golf tourism: Razlog/Bansko, Kavarna, Balchik, Dolna Banya
Price of a newly built one bedroom apartment with a golf course nearby: about 65,000 EUR
Spa & Wellness tourism (near natural mineral springs): Pavel Banya, Hisarya, Sandanski, Dobrinishte
Cheap air companies that fly to Bulgaria: WizzAir, Sky Europe
Book your holiday on the Internet:
www.VisitBulgaria.NET
,
www.BulgariaSki.com
,
www.BeachBulgaria.com
,
www.RuralBulgaria.com
Buying Property in Bulgaria:
www.BulgarianProperties.com
– the most popular and modern web site for property sales with more than 16,000 offers for every type of property in Bulgaria.
Property management and rents:
www.PropertyManagement.bg