NEWSLETTER
27.02.2007 Why you should not miss to invest in Bulgaria?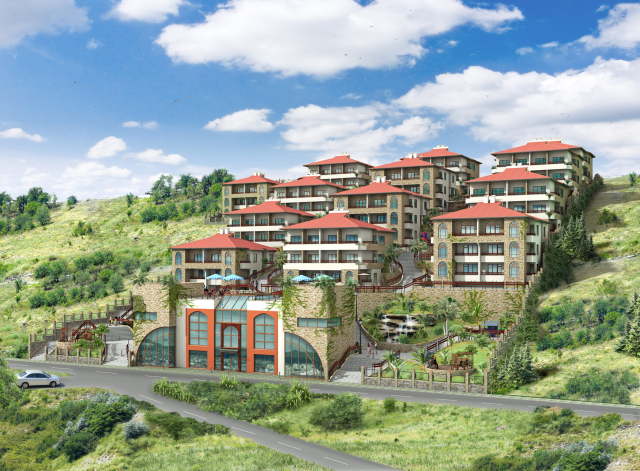 It is no secret that Bulgaria is among the most attractive European countries. The combination of climate and nature turns it into a favourite place for a wide range of people. The winter sports admirers can enjoy the splendid conditions of the resorts, to ski till exhaustion and in the evenings to relax in their own way. You can find entertainment for the whole family. Some prefer restaurants or pubs, other would like to relax in a spa center, children wants to play.
If you prefer summer, sea or beach, the spots on the Black Sea coast will satisfy your every demand. Regardless of your idea of summer holiday or resort, you will find a place, which fulfills your dream.
If you prefer peaceful and calm vacation, then there are thousands of spots, where you can go fishing, for a walk or just to relax and enjoy the perfection and the beauty of nature.
But in spite of all, it would be most pleasant to stay in your holiday apartment or house and to feel like home while taking a rest. Thus you will feel our magnificent country as your own.
To own a property in such an attractive country is surely a decisive step. You can visit it at any time or you can give a holiday to your friends as a present. And last but not least, your money is safe. Bulgaria is on the third place among the countries most wanted for a real estate purchase. From an investment point of view you can only benefit (as you know, the real property investment is the most reliable). The interest towards Bulgaria continues to be intensive, more and more people find it as the right place to direct their funds to.
After becoming a full member of the EU, the reliability of investments in Bulgaria has grown. The trend of intensive growth in the economy stays unchanged and the business sphere remains friendly – the conditions for everyone who wants to invest in Bulgaria get better.
In 2007 the corporate tax became 10% - one of the lowest in the EU. This fact makes the business conditions really attractive. As you probably know, it was a common practice in the real estate market that the real purchase price differed from the price in the notarial deed. By lowering the tax, the accomplishment of real deals is stimulated and this helps you, as investors.
Speaking of buying off-sale or built apartments, this year changes in the Foreign Individuals Income Tax Act have been introduced. We recommend buying apartments as an individual person, because the procedure is very facilitated. Please do not forget that if you are married, your spouse automatically gains half of the property.
If you decide to rent the property, you will avoid many problems. Besides, the rent tax is just 10%.
Since the beginning of this year an opportunity to sell one property per year without having to pay the tax on the difference in the prices is given to everybody. The only thing required is to present a document that you are a tax payer in a country member of the European Economic Community (EEC). For foreign citizens this opportunity may be used in buying apartments as they do not come with land. And as you know, if you buy plots or property with land, you will have to register a Bulgarian company. If the law changes in some time, as it is discussed, you will have the chance to use this opportunity for any kind of property.
This is a golden opportunity for you to invest and to gain your full benefits. If you have bought an apartment at lower price, now you can resell it without having to pay unreal high taxes.
If you have long-term plans, the conditions are again favorable. According to the changes in the law this year, you can sell up to 2 properties which you own for at least 5 years, without having to pay a tax on the difference between the buy and the sale price if you are a tax payer in a country member of the EEC, i.e. you will reclaim the benefits of the property for 5 years at their full amount.
All the above mentioned factors show that buying a property in Bulgaria is a golden opportunity for you and it would be a pity to miss it. You will hardly find a combination of such conditions and location elsewhere.
Here are some of our top suggestions that perfectly combine conditions for holiday and for the right investment:
Beach Properties:
Sunset III Kosharitsa
Eternity Apartments
Mountain Properties:
Belvedere Holiday Club
Perelik Palace: Apartments&Spa