NEWSLETTER
08.07.2011 We have a new layout of our property listings and you are welcome to see it!
Head Office of BULGARIAN PROPERTIES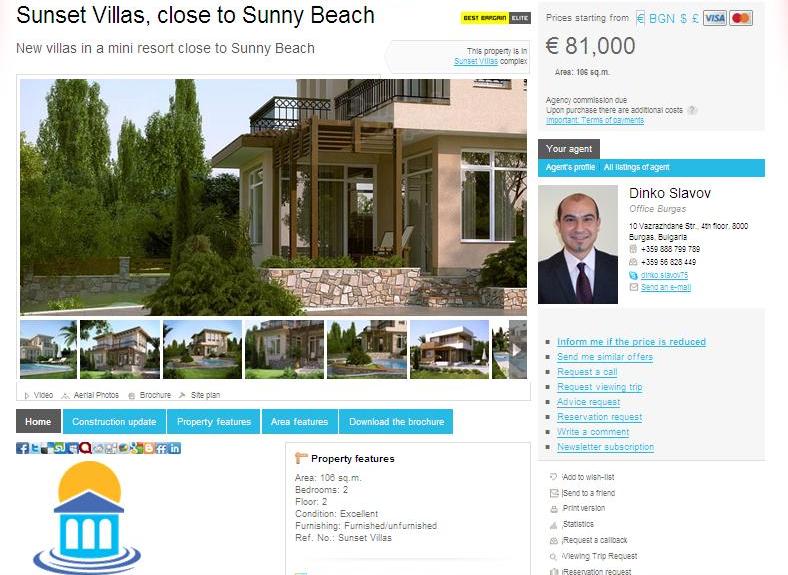 BULGARIAN PROPERTIES are pleased to present the new layout of our property listings. We have aimed at designing much more intuitive and ever more informing property listings, allowing you to make an extensive virtual tour of the property of your choice.
Browse through our hot offers
or
Search properties according to your criteria
We have added new features to the many we already offer, like a map that is easier to use, a field for
subscription to our weekly newsletter
through which one can follow the market trends around the country, as well as a new better way of presenting the photos of the property.
The new layout allows the viewers to spot and access the information they need more easily, like the price of the property and the estate agent. Of course, we have kept all the features that make every offer unique, like the statistics of the offer, the property and area features and all those links through which one can stay informed about any change in the property's price and seek advice.
As part of our strive to keep one step ahead of the ever changing property market and client tastes we will continue to develop our site and our services.
We hope you enjoy our site's new looks and functionality and will be glad to receive your feedback by replying to this email.