Coronacrisis has a healing effect on the Bulgarian real estate market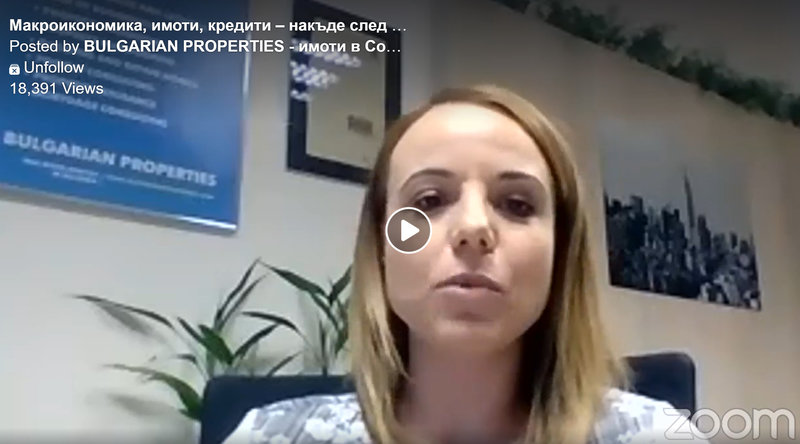 'It is still not clear if there will be a cure for the coronavirus any time soon, but the pandemic itself has become a cure for the Bulgarian real estate market and has made everyone rethink their behaviour:

• Developers to be careful with pricing and the design of their new projects
• Banks to have higher requirements for their borrowers
• Vendors to think carefully about the price at which they sell their properties and to become more flexible and willing to negotiate
• Buyers to better assess their capabilities

An additional positive effect comes from the growing interest in Bulgarian real estate not only in major cities but throughout the country. All this will contribute to the more balanced development of the market and the regions as a whole.'

This is what the Managing Director of BULGARIAN PROPERTIES Polina Stoykova MRICS said during an online discussion on the real estate market and the economy, organized by the National Real Estate Association with the participation of leading economists, analysts and real estate experts.

She added: 'Life is restarting and perhaps the decline we will see in economic growth and other indicators will be due to the complete stop we went through, which actually made it so that in 2020 we will have only 10 active months instead of 12. The most optimistic forecast is that we will be able to make up for this pause.'

Bulgaria has a real chance to become a top destination for tourism, real estate investment, travel and business.

At the moment we report a serious increase in interest in rural houses, as well as holiday properties in sea and mountain resorts. In view of people's desire to be out in the green in their own private space and not to depend on hotel reservations, we are optimistic about the development of the holiday segment of the real estate market, where there are currently excellent prices and a great selection of properties.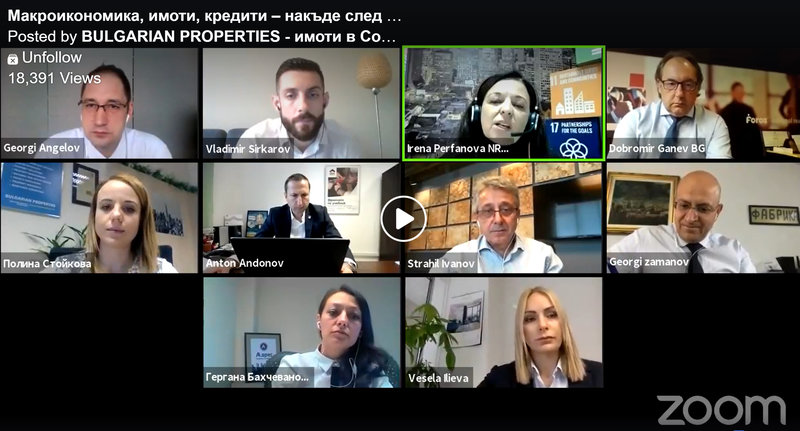 The participants in the discussion united around positive expectations and prospects for the real estate market in Bulgaria as investment in real estate is expected to remain one of the most stable and preferred options.

Check our rural houses throughout Bulgaria

Sell your property with us!