NEWSLETTER
08.10.2009 Bulgarian Business Properties Analysis – Offices and Shops Sales and Rentals 2009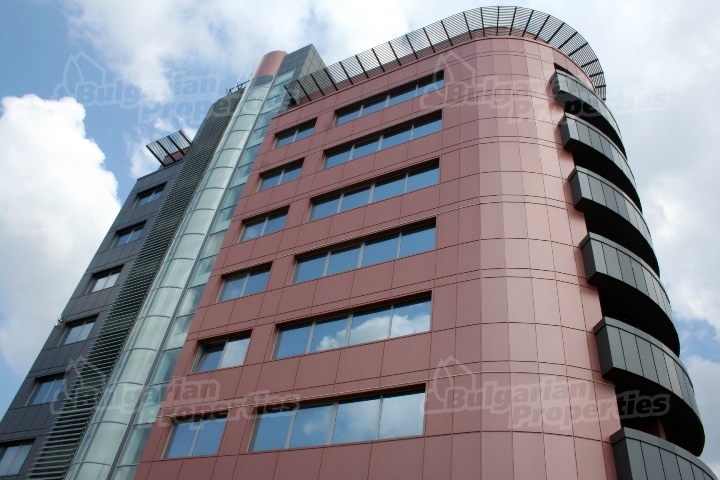 I. Offices and Shops in the capital of Sofia
1.
Sales of offices
– the market of sales of offices in the capital Sofia has been very quiet since the beginning of 2009, the supply varies greatly but there is no demand. In this segment sellers are still not flexible enough in terms of prices which can be seen from the small percent of price discounts – only 15% of the offers are sold at lower prices as the discounts are up to 10%. Nevertheless, BULGARIAN PROPERTIES has a limited number of offers whose owners are willing to make big price reductions.
However, even after price discounts the offices are rarely sold for less than 1,500 Euro/sq.m. Currently, BULGARIAN PROPERTIES offer a wide choice of offices with prices between 2,000 to 2,700 Euro/sq.m. for offices in class A buildings or in the capital's ideal center. Offices in new buildings in the wide center area, along Bulgaria Blvd. and in the quarter of Lozenets are offered between 1,500 and 2,000 Euro/sq.m. Offers under 1,500 Euro/sq.m. are very rare.
2.
Sales of shops
– in 2009 most offers are for renting of shops but there are a number of interesting offers for sale as well. Prices vary a lot – from 1,100 Euro/sq.m. for shops in the wide center area with not so attractive location to over 2,700 Euro/sq.m. for shops with a window on a main boulevard in Sofia. For this type of properties discounts are an exception – only 8% of these properties have discounted prices and the discounts are less than 10%. Some of the shops offered for rent can be bought at a reasonable price with the help of BULGARIAN PROPERTIES.
As a whole, there are almost no deals for sale of offices and shops in 2009 which shows that offer prices are above the actual market prices. What is typical is that when a buyer is interested in an offer, during the negotiation process the price of an office or a shop can be reduced by up to 30%.
3. The
rental market of business properties in Sofia
is more active than the sale market as prices are more flexible, the supply is bigger, price discounts are a fact, many businessmen are looking to rent better offices and shops and new traders open offices and shops taking advantage of the crisis to position themselves on the market.
The rental and sale market prices of commercial properties are still not set which is obvious from the fact that there are a number of trade areas with similar parameters which are offered at different prices. However, there is also a clear price distinction between quality trade areas with excellent location and business perspectives and those of lower quality whose prices are lower.
3.1. Office rentals
The supply in this segment is the highest in relation to the demand. This results in a considerable decrease in prices compared to 2008. There are a few key factors defining the choice of an office the main one being the price. For the sake of cost optimization most companies prefer to rent an office whose location is not that attractive but is at a lower price. That is why there is a trend of shifting towards the outskirts of the city. In those areas one can find new office buildings offering good conditions which are built in accordance with EU requirements.
Rental prices of offices in Sofia vary as follows:
Class A offices and offices with a perfect central location – prices vary considerably: from 8 Euro/sq.m. to 26 Euro/sq.m. Most of the offers in this segment are at prices of about 10 Euro/sq.m. The rental price of the offices in the Landmark building on Tsar Osvoboditel Blvd. are the highest – 26 Euro/sq.m., while the offices in the ideal center – on Vitosha Bldv, Positano Str., Dondukov Blvd, Todor Alexandrov Blvd. and Bulgaria Blvd. are priced between 15 and 20 Euro/sq.m. Offices located in and opposite Business Park Sofia are offered at prices of 10 Euro/sq.m. Quality offices set close to Maria Louisa Blvd., in the wide center area, on/close to Tsar Boris Blvd. and Botevgradsko Shosse Blvd. are offered between 8 and 10 Euro/sq.m.
Discounts are more obvious in the lower price segment of class B offices and of offices in new mixed-use buildings. Discounts there vary from 11 to 45% and prices are between 3 Euro/sq.m. for unfurnished offices to 8 Euro/sq.m. for furnished offices in Lozenets quarter, around the boulevards Cherni Vrah, Tsarigradsko Shosse and Bulgaria and in small streets in the downtown area. Until the beginning of 2009 prices of such offices varied between 7 and 10 Euro/sq.m.
The greatest interest is focused on offices in the lower price segment of between 4 and 7 Euro/sq.m. as these prices can be negotiated to decrease further.
3.2 Shop rentals
In contrast to previous years when there was almost no chance of renting a shop on Vitosha Blvd. now there are unoccupied areas in the trading part of the shopping street.
Shops located in the most prestige locations like Vitosha Blvd., Slaveykov Square, around the Parliament, etc. are priced between 20 and 50 Euro/sq.m. depending on the shop. However, in this segment there is also a decrease in offer prices of between 11 and 30%. Most shops set in the small streets in the center and in the residential quarters are offered at 5 to 12 Euro/sq.m. 30% of the shop rental offers are with discounted prices but deals are concluded slowly, after a thorough research of all the alternatives on the part of the lessees. There are shops that have been on the market for a few months now.
II. Offices and Shops in Varna
1.
Prices of high-class offices for sale
vary between 2,000 and 2,800 Euro/sq.m. as prices of offices set in mixed-use buildings are around 1,000 Euro/sq.m.
2.
Prices of class A offices
offered for rent vary a lot – from 8 to 16 Euro/sq.m. as about 5 months ago these offices were offered at prices between 10 and 18 Euro/sq.m. Most lower-class offices are offered at 5-8 Euro/sq.m. and price discounts reach 20%.
3.
The shops on the central shopping street
in Varna are offered for rent at prices between 20-25 Euro/sq.m. which are similar to those of shops in sought-after areas in Sofia.
View all our offers for office areas
View all our offers for shops
---
Copyright: 2009 Bulgarian Properties Ltd. All rights reserved. For further information or advice please contact us on tel: +359 2 9 11 50 or e-mail: info@bulgarianproperties.com. The use of this article by third parties is allowed only with proper quotations of the source www.BulgarianProperties.com and the Author of the article. The data in this material has been collected by the Author and Bulgarian Properties Ltd. and is presented for information purposes only. We have made every effort to ensure the accuracy of the data. However, Bulgarian Properties Ltd. cannot be held responsible for loss or damage as a result of decisions made based on this article.
© Bulgarian Properties Ltd. 2009.