19.07.2012 Analysis of the Bulgarian Real Estate Market - 2Q 2012
Polina Stoykova, Chief Operations Manager and Head of Property Research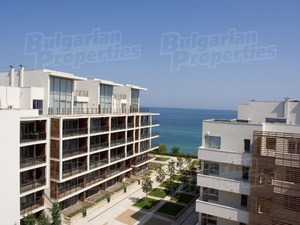 The data of the property market in Bulgaria for 2Q 2012 shows continuing price stabilization, good supply of properties and similar number of concluded deals as the same period last year.

The second quarter was dynamic, with fluctuations in the number of deals. In April the market was quieter as this was followed by a dynamic month of May which recorded some of the highest number of deals since the beginning of the crisis. June was not as dynamic, as buyers focused their attention on the seaside resorts, which part of the typical annual cycle.

If we compare the average Bulgarian property prices to those from the first half of 2011 the price decrease is about 5% as this time last year the price drop was ongoing and it started to slow down at the end of 2011.

Highlights:
• Continuing stabilization in the first half of 2012 and positive trends in some market segments
• Deals mainly with inexpensive apartments in Sofia priced up to 50,000 euro
• Increase in deals with beach properties of about 20% year-on-year
• Interest in ski resorts continuing during the summer due to the low prices and bargain offers
• More dynamic rural house market mainly close to the big cities and close to the sea
• Bulgarians and Russians are still the main property buyers

Sofia

In Sofia cheap homes are most in demand, up to 50,000 euro, as there are already listings for apartments priced up to 20,000 euro. There is very good supply and listing prices are attractive as they are closer to the prices at which actual deals are concluded. In fact, we have not seen such prices since 2004-2005 and now we are talking about apartments of much higher quality compared to 7 years ago.

According to BULGARIAN PROPERTIES the average listing price is 900 EUR/sq.m. and the average price of apartments sold in the 2Q is 715 EUR/sq.m. (compared to 735 EUR/sq.m. in 1Q 2012). There is a trend of slight increase in the average prices of apartment listings in the capital, while the average prices of sold apartments have decreased in 2Q 2012.

To a large extent this difference is due to the fact that the bought apartments are mainly in the lower price segment. There is supply of properties of higher quality on the market which have higher listing prices but they do not influence the average prices of sold properties that much as they are more difficult to sell and there are less deals in that segment.

Holiday property

Most deals are concluded with small apartments and studios with an area of 30-40 sq.m. as this also means a lower price. Buyers are mainly interested in furnished apartments in operating developments and the distance to the beach is not a key factor – they are ready to compromise when the price is low and there is a bargain. Prices of bought holiday apartments rarely exceed 30,000 euro – this is true both for beach and ski resorts.

Beach resorts

It is Russian buyers who are most interested in beach properties as deals are concluded mainly along the southern Black Sea coast – in the resorts of Sunny Beach, Pomorie, Ravda, etc. In fact, there was interest in seaside resorts even during the winter season but there has been more demand and interest since the beginning of May.

According to BULGARIAN PROPERTIES' data the average listing price of apartments in Sunny Beach in 2Q was 740 EUR/sq.m. and deals were concluded at an average of 475 EUR/sq.m. (compared to 440 EUR/sq.m. in 1Q 2012). In the last few months the market in Sunny Beach follows a positive price trend based both on listing and sale prices which shows the beginning of a recovery. However, prices there are still lower compared to last year.

Ski resorts

What is interesting is that there is demand in the ski resorts even in summer. The reason for that is the considerably lower prices as in the resort of Bansko they reached their lowest levels since the beginning of the crisis making it the cheapest resort in Bulgaria to buy property. There are also interesting offers in the resort of Borovets where prices were traditionally higher but at the moment prices there are between 600 and 800 EUR/sq.m.

According to BULGARIAN PROPERTIES' data the average listing price of apartments in Bansko in 2Q was 574 EUR/sq.m. (no change compared to the previous quarter) and deals were concluded at an average price of 490 EUR/sq.m. (compared to 465 EUR/sq.m. in 1Q 2012).

In Borovets the average listing price of apartments in the last quarter was 818 EUR/sq.m. as deals were concluded at an average of 600 EUR/sq.m.

Rural houses

The average price of rural houses sold in 2Q 2012 is 17,200 euro. The last few months were quite dynamic for rural property deals as there were more compared to the previous quarter. Buyers were mainly interested in rural houses near Bourgas, Plovdiv, Stara Zagora and Veliko Tarnovo. There was also interest in the area of Yambol which offers many refurbished rural houses at bargain prices. There is also interest in regulated plots of land in villages close to the big cities by young families who want to build a house that would suit their taste and needs.

Average prices of rural houses sold in 2Q as per region:

• Region of Bourgas – 32,200 euro
• Region of Plovdiv – 10,540 euro
• Region of Stara Zagora – 16,000 euro
• Region of Veliko Tarnovo – 20,100 euro
• Region of Pleven – 3,000 euro
• Region of Yambol – 12,000 euro

Buyers and Sellers Profiles

Home buyers are mainly Bulgarians, mainly young people looking for their first home (first time buyers) or looking to move to a bigger place. In the holiday home segment the buyers are mainly Russians – young families with children and people who are to retire soon or who have already done so. They are interested mainly in seaside resorts.

The sellers are mainly British and Irish and they often sell with a loss of 50-70%. Resales from foreign owners make up a big share of the deals with holiday apartments.

Trends

We expect the 3Q to be quite active for the beach resorts. Some of the reasons for that are the high summer season, the low prices of flights from Russia in August and September and the many booked viewings for the late summer and early autumn.

Based on the data for the first half of the year we can conclude that there won't be any significant changes on the Bulgarian real estate market in 2012. The uncertainty in the Eurozone will continue to hang like a dark cloud. Despite the slow and uncertain economic recovery there is a positive trend on the real estate market in the country. We expect property prices in 2012 to have a minimal annual drop – between 3 and 5%, and the number of deals to remain similar to those last year.

---
Copyright: 2012 Bulgarian Properties Ltd. All rights reserved. For further information or advice please contact us on tel.: +359 2 9 11 50 or e-mail: info@bulgarianproperties.com. The use of this article by third parties is allowed only with proper quotations of the source www.BulgarianProperties.com and the Author of the article. The data in this material has been collected by the Author and Bulgarian Properties Ltd. and is presented for information purposes only. We have made every effort to ensure the accuracy of the data. However, Bulgarian Properties Ltd. and the Author cannot be held responsible for loss or damage as a result of decisions made based on the information presented in this article.
© Bulgarian Properties Ltd. 2012.

TOP PUBLISHED OFFER
TOP SOLD OFFER
read more newsletters
I have chosen from many companies BULGARIAN PROPERTIES mainly because of comprehensive and detailed ...
Dear leaders of Bulgarian Properties! We are a family from Israel, Alex and Natalie Bushman, today ...
Hello. I was very glad and pleasantly surprised by the honesty and professional competence of ...
Terms of Use | Privacy Policy | Cookie Policy

All photos, texts, video clips, charts and banners on our website are property of our company or of our partners and are protected by the Copyright Act of the Republic of Bulgaria. Any unauthorized use of photos, texts, videos and other materials from our website by third parties will be subject to immediate claim on the part of the copyright owners. The information on our website is with information and advertising purposes. Alhtough we have made all efforts to provide accurate information, there may be some mistakes. For full and correct information is considered only the information received at the offices of Bulgarian Properties Ltd.