NEWSLETTER
04.09.2014 Special report: Beach property sales Summer 2014
Polina Stoykova MRICS, Managing Director & Head of Research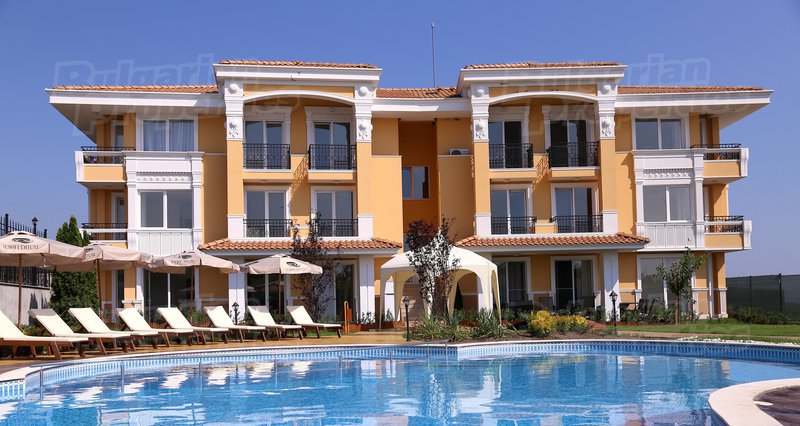 The summer season this year has been quite successful for the sales of seaside holiday properties in Bulgaria. According to data collected by BULGARIAN PROPERTIES, beach property sales have increased by 10% this summer.
There is an increased interest to properties in
Varna
and in the resorts nearby, as well as to properties in
Burgas
, in
Sunny Beach
and
on the Southern Black Sea coast
.
Russian buyers continue to be the most numerous clients - currently they account for about 80% of the buyers on the Bulgarian seaside. However, there are buyers from various other countries as well. We can now confirm there has been a steady return of the British buyers. The other buyers of beach properties include people from Bulgaria, the Check Republic, France, Ukraine, Romania, Belgium and even Australia.
There is a trend for an increase of Bulgarian buyers of beach properties. They are interested in premium class complexes to the south of Burgas - in the resorts of
Lozenets
and
Sozopol
.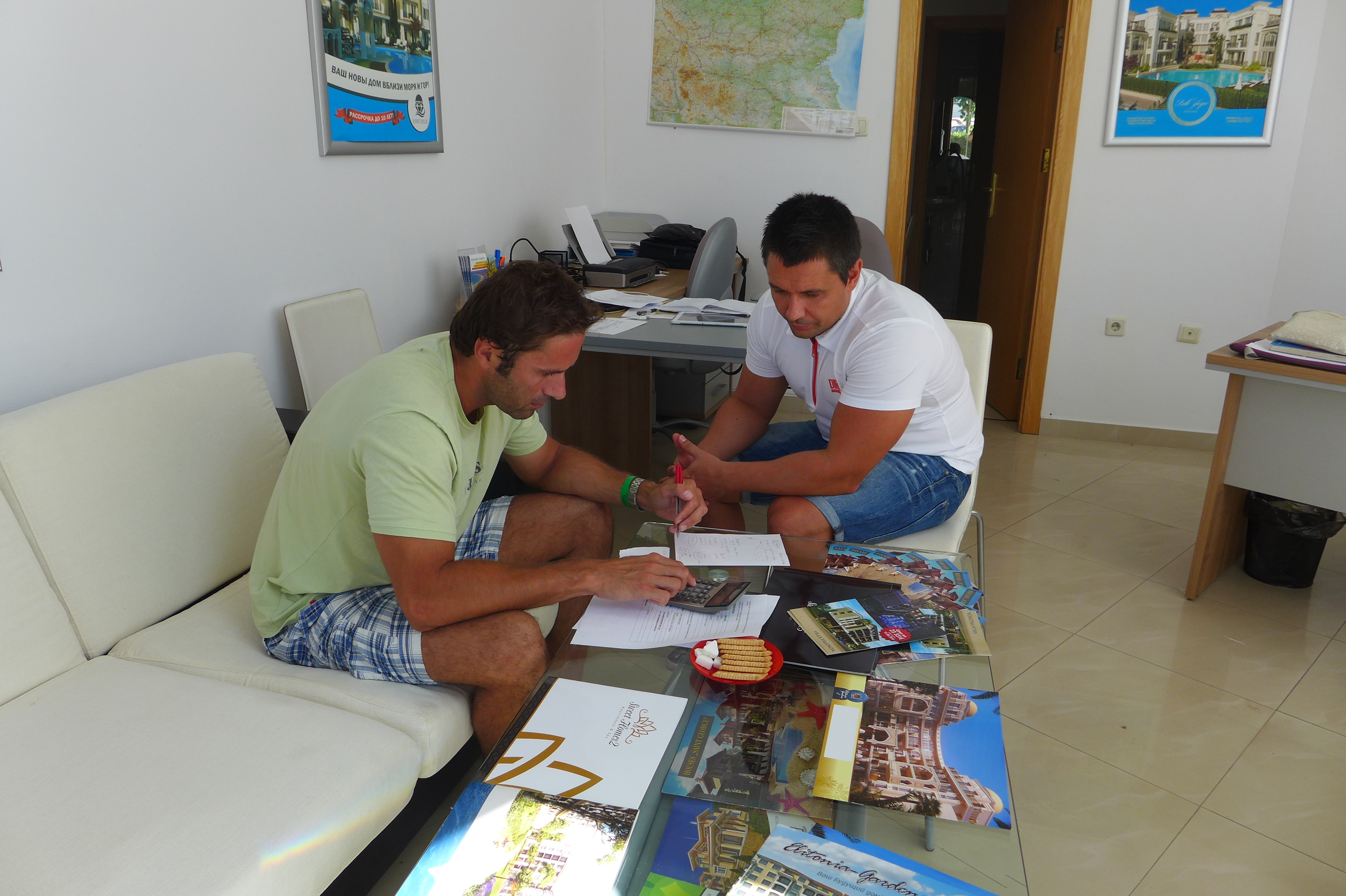 The buyers are increasingly looking for properties in the new generation of
new build complexes
, often even still in process of construction.
The average price of the apartments sold in Sunny Beach in the first half of 2014 was 36,000 Euro compared to 31,400 Euro in H1 of 2013, according to data from BULGARIAN PROPERTIES. In Q2 of 2014 the average price per square meter in Sunny Beach has gone up. Our data shows that it was 610 Euro/sq.m. compared to about 550 Euro/sq.m. in the previous quarter and a year earlier.
Our expectations about the holiday market in Bulgaria are positive as it has proven to be stable. This stability is based on the attractive property prices that have been reached over the past few years and the excellent competiveness of the real estate properties in Bulgaria compared to other European markets.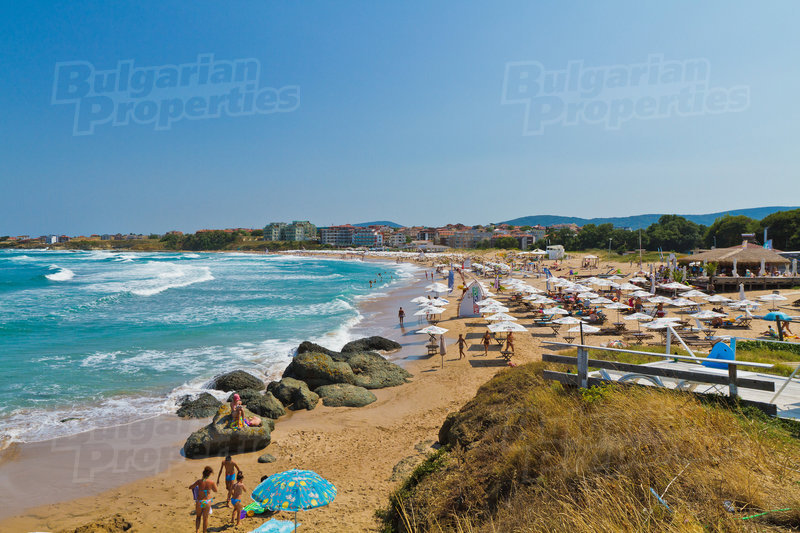 Welcome to our Sunny Beach Office!
Sell your beach property with us!
---
Copyright: 2014 Bulgarian Properties Ltd. All rights reserved. For further information or advice please contact us on tel.: +359 2 9 11 50 or e-mail: info@bulgarianproperties.com. The use of this article by third parties is allowed only with proper quotations of the source www.BulgarianProperties.com and the Author of the article. The data in this material has been collected by the Author and Bulgarian Properties Ltd. and is presented for information purposes only. We have made every effort to ensure the accuracy of the data. However, Bulgarian Properties Ltd. and the Author cannot be held responsible for loss or damage as a result of decisions made based on the information presented in this article.
© Bulgarian Properties Ltd. 2014
Îůĺ Íîâčíč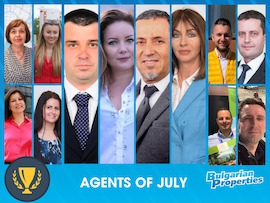 BULGARIAN PROPERTIES Agents of July
After another successful month, it's time to see the AGENTS OF JULY 2019!

The market in June was dynamic both in the beach and ski resorts, as well as in Sofia and the big cities which are suitable for investment, so we have a lot of winners!

Take advantage of the summer months - it is now an excellent time to come for viewings and choose your own property in Bulgaria... read more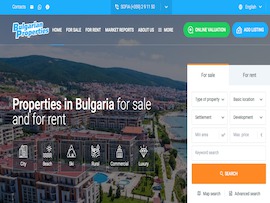 Latest News
Welcome to the new website of BULGARIAN PROPERTIES!
Modern, interactive and innovative! This is us - BULGARIAN PROPERTIES - and we are glad to welcome you to our new website!

BULGARIAN PROPERTIES is the leading real estate company in Bulgaria. We have been on the market for more than 15 years, successfully going through all stages of its development and knowing in detail its history and modern trends.

Our services are ... read more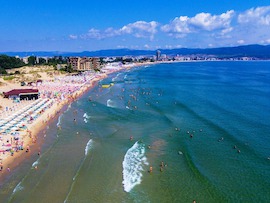 Latest News
Sunny Beach - Bargain Getaway for British Families
Source: thesun.co.uk

The Bulgarian Sunny Beach resort is a bargain getaway for families as it offers some of the lowest prices for meals out.

According to the Post Office, a three-course meal with a bottle of wine and soft drinks for a family of four costs just 28.51 GBP.

It has some of the cheapest prices among European beach resorts and it's even che... read more