NEWSLETTER
05.05.2009 BULGARIAN PROPERTIESí Advice for Successful Buying and Selling of Properties in Bulgaria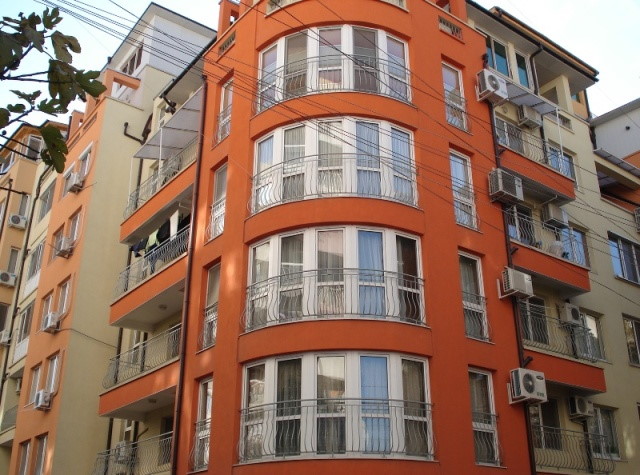 I.
Advice to the buyers
Do you want to buy a property abroad and prefer Bulgaria?
Do you have free funds which you want to invest in a second home to use during the holidays or when retired?
If the answer to these questions is YES, then you should know that now is the time to find and buy the right property. Property prices have not been so low in the last 13 years and now there are much more quality properties and variety of choice than back in 1996.
Here are the most important aspects which should guide you when choosing a property:
1.
Most of all, the property is an investment, so be pragmatic
. Donít forget that most probably one day you will decide to sell the property you are buying today. It is very important that you like it with your heart but more importantly Ė in time this same property should also be liked by the other buyers.
2.
The features of the property
. Donít let one specific feature of the property determine your decision. For example, donít let the low price be the most important factor, unless you are an experienced speculator. Donít forget that a property should be bought only if most of its features are positive. Very often it is better to spend a little more money for a property of a higher value. The most important features of a property are its location, functionality, environment, quality of the finishing works, architecture and price. We place the price last because this is the feature that is easiest to change.
3.
The compromises
. There are no perfect properties. There is always some flaw that you must close your eyes to. However, never make a compromise with the location and the price! The other important features vary depending on your needs and resources.
4.
Mistakes when making oneís choice
. Each mistake in the property sphere pays dearly. If you canít afford to lose money, then do your homework. Inform yourselves. Read analyses and statistics but never believe them to the letter. However, each minute of your time spent informing yourselves will be worth it.
If you have specific requirements,
tell us what you need and we will find it for you
. We will also be pleased to
organise viewings for you
!
II.
Advice to the sellers for selling their property fast
The main question which most property owners ask themselves is whether to sell now or to wait. There is no universal answer to this question. However, all sellers must be aware that currently they are not in a position to dictate the sales prices as in 2009 the buyers are extremely sensitive when it comes to prices and they look for bargains. Therefore, all properties, which according to the buyers have unrealistically high prices, stay on the market for months.
Here is our advice for making a fast sale in the current market conditions:
1. The price is crucial.
Place the offer on the market at the lowest possible price you can afford. Donít forget that it is the market that defines the price!
2. Donít increase the price
in order to have the possibility to decrease it later because it should be as attractive as possible. Buyers will simply not pay any attention to overpriced properties.
3. When a potential client wants to receive a discount donít decrease the price further.
This way the buyer will know that you are offering the property at the lowest price possible which will surely motivate them to buy without further bargaining.
4. In case you can afford it give the buyer a flexible payment plan or another incentive
for increasing their interest in your property. This will help them distinguish it from other similar properties for sale.
See what we can do to help you sell your property.
For further information and advice, contact our offices around the country or call us on tel: +359 2 868 1188.
---
Copyright: 2009 Bulgarian Properties Ltd. All rights reserved. For further information or advice please contact us on tel: +359 2 9 11 50 or e-mail: info@bulgarianproperties.com. The use of this article by third parties is allowed only with proper quotations of the source www.BulgarianProperties.com and the Author of the article. The data in this material has been collected by the Author and Bulgarian Properties Ltd. and is presented for information purposes only. We have made every effort to ensure the accuracy of the data. However, Bulgarian Properties Ltd. cannot be held responsible for loss or damage as a result of decisions made based on this article.
© Bulgarian Properties Ltd. 2009.