18.11.2008 Autumn 2008 – The Rental Season
Polina Stoykova, BULGARIAN PROPERTIES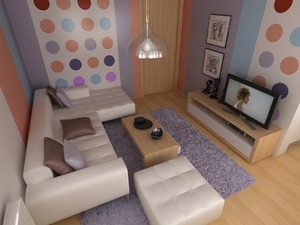 The rental market in Bulgaria, in contrast to the sales market where the pace has slowed down, marks a stable growth and increasing interest in the last few months, especially in the bigger cities around the country. The last two months - October and November, have witnessed a peak on the rental market. This, on the one hand, is due to the starting of the new school year and on the other – to the fact that more and more people prefer to rent an apartment than to take a mortgage loan. Forecasts show that the interest towards rents will continue to increase in the next couple of years.

This year we at BULGARIAN PROPERTIES have managed to develop a new unit in our company which deals with property rentals. We offer long-term rents of apartments, houses and trade areas in the bigger cities and in the resorts around the country, as well as short-term rents through our partner companies.

If you want to rent or to let out a property you can contact us in all our offices around the country.

Here is what the statistics of BULGARIAN PROPERTIES for the last two months show about the rental market in the country's two biggest cities – Sofia and Varna:

The growth in the total number of concluded rental deals in October 2008 compared to September 2008 is 100% as the trend is this pace to be kept and even to increase by the end of November. The rental deals in October made up 20% of the total number of the company's deals and by mid November made 30% of the total number of deals. The average price of the apartments rented out in Sofia in October is 670 Euro and in Varna – 310 Euro.

The trends which our rental experts in Varna and Sofia note is the higher interest towards furnished apartments especially on the part of lessees with own businesses or company managers. This type of lessees prefer apartments furnished and decorated down to the last detail (with kitchenware, appliances, etc.), with modern furniture and if possible with a garage, a porter and sometimes against an additional fee with cleaning and bill paying services.

The areas in Sofia which are preferred for renting an apartment are similar to those preferred for purchase of an apartment – the southern residential quarters (Borovo and the other quarters along Bulgaria Blvd.), the center, Lozenets and the eastern quarters – Studentski Grad, Mladost, etc. In Varna the most preferred areas are the center, the area around the Sea Garden and quarters in the wide center area like Chayka and Breeze.

As for the rental offers there is a great number of quality offers which is due to the number of newly-built apartments purchased in the last few years with an investment aim. They are already finished and furnished and their owners are renting them out. The other type of lessors are sellers who currently cannot sell their apartments due to the slower pace of the market, as well as those who pay their monthly installments under a loan with income from the renting out of the property.

The office rental market in Sofia and Varna

While in the last few years most companies bought offices with an investment aim in the last few months the focus has shifted towards renting of offices. In a time of financial crisis the companies prefer to use their available funds to develop their business or to manage the crisis instead of investing them into the purchase of offices.

The rental prices of offices in the capital Sofia vary quite a lot – offices in class A office buildings and in business parks are rented out at between 15 to 20 EUR/sq.m. (Detailed information about the requirements which make a class A office). Offices of a lower class are rented out at between 7 to 10 EUR/sq.m. This type of offices provide very good working environment as well and are preferred by the lessees. The apartments in residential buildings which are suitable for offices are let out at 5-6 EUR/sq.m. Even though the trend is the businesses to move to office buildings and to premises built specially for commercial activities there is still demand for apartments-offices mainly due to the lower prices.

In comparison to Sofia the rental prices of high-class offices in Varna are considerably lower – the offices in class A office buildings and in business parks cost between 9 and 12 EUR/sq.m. The offices of lower class as well as those set in residential buildings are offered at between 6-8 EUR/ sq.m. – in terms of price these two office types are not as differentiated as in Sofia and their prices are quite similar to those in the capital.

This article was written with the help of our rental experts:

Stella Stoycheva and Dessislava Dimova – residential rentals, Sofia; Mobile: + 359 887 007 070
Elena Terzieva – office rentals, Sofia; Mobile: + 359 877 787 787
Silvia Gocheva – residential rentals, Varna; Mobile: + 359 886 557 707
Ivelin Kossev – office rentals, Varna; Mobile: +359 885 077 776

Contact our offices around the country

View all our rent offers




TOP PUBLISHED OFFER
TOP SOLD OFFER
read more newsletters
I would like to say that I am very satisfied with Mr Pelovski and Bugarian Properties advice. I am ...
From the very first email contact we had with Bulgarian Properties (specifically Sergey Pelovski) we ...
I would like to say a very big thank you to all at the Vidin office past and present as I bought my ...
Terms of Use | Privacy Policy | Cookie Policy

All photos, texts, video clips, charts and banners on our website are property of our company or of our partners and are protected by the Copyright Act of the Republic of Bulgaria. Any unauthorized use of photos, texts, videos and other materials from our website by third parties will be subject to immediate claim on the part of the copyright owners. The information on our website is with information and advertising purposes. Alhtough we have made all efforts to provide accurate information, there may be some mistakes. For full and correct information is considered only the information received at the offices of Bulgarian Properties Ltd.