NEWSLETTER
04.08.2015 Where to buy in Sunny Beach?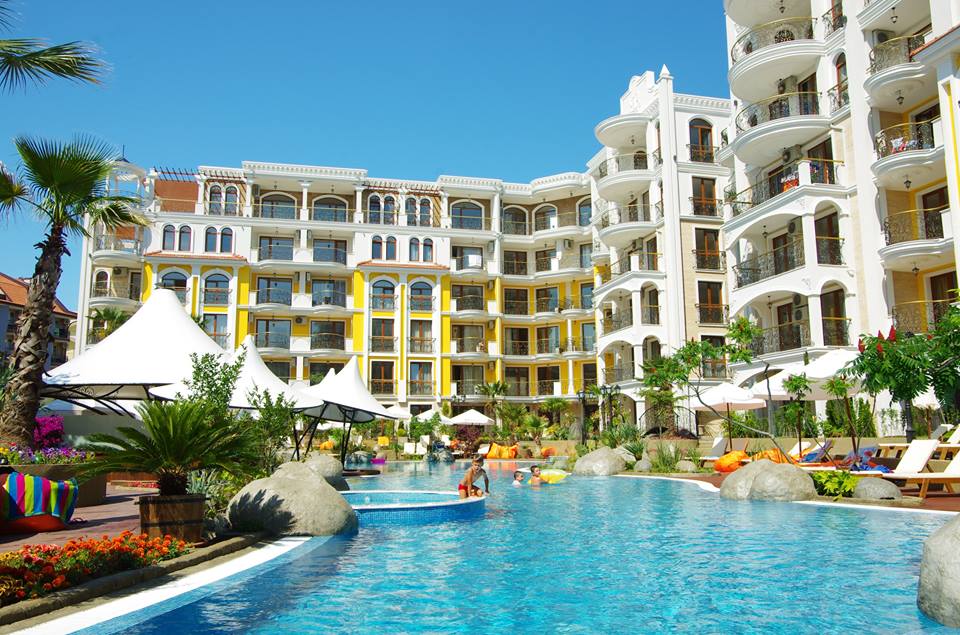 2015 summer season is now in full swing with the complexes in Sunny Beach & St.Vlas busy with tourists and owners. Europeans, Scandinavians and our Eastern neighbours are making a great mix in the now well established seaside resorts.
We saw the exchange rate hit 1 GBP = 2.80 BGN - the highest it's been for seven years! British tourists and owners are guaranteed value for money whilst visiting these most popular Black Sea Resorts. We are also seeing investors coming back due to the instability in Turkey and Egypt and turning to the Black Sea again.
One of my frequently asked questions from clients is:
"Andrew, which complex would you buy in and why?"

Well, this week whilst in Sunny Beach my usual apartment was rented out so I booked into
Harmony Suites
which I have had the pleasure of selling but never stayed into.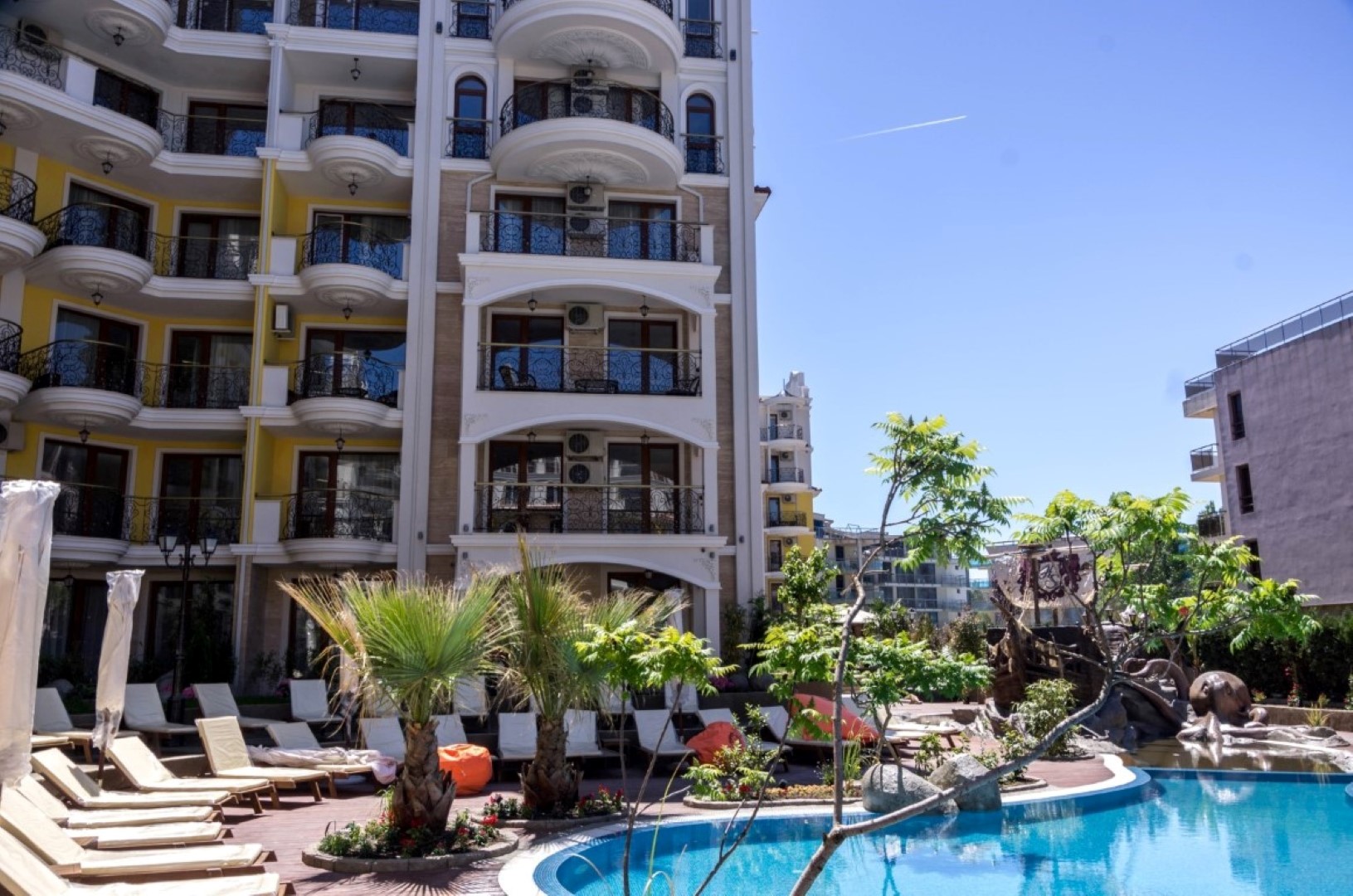 I have to say the service and facilities are spot on, friendly receptionists, superb studio apartment with kitchen and balcony, large outdoor pool with enough sun beds for all guests and excellent well-priced food from the complex restaurant.
I know the local market and yes, there are cheaper apartments available but if you look at what
Harmony Suites
offers in location, quality and services, it is well worth that little extra. The complex is built in phases and we have just attended the grand opening of
Harmony 4, 5 & 6
.
If you would like more details on the available apartments in
Harmony Suites
, drop me an email or have a look at the link below. We would be happy to provide you a
free viewing trip
and we would also book you into the complex, so you can "try before you buy".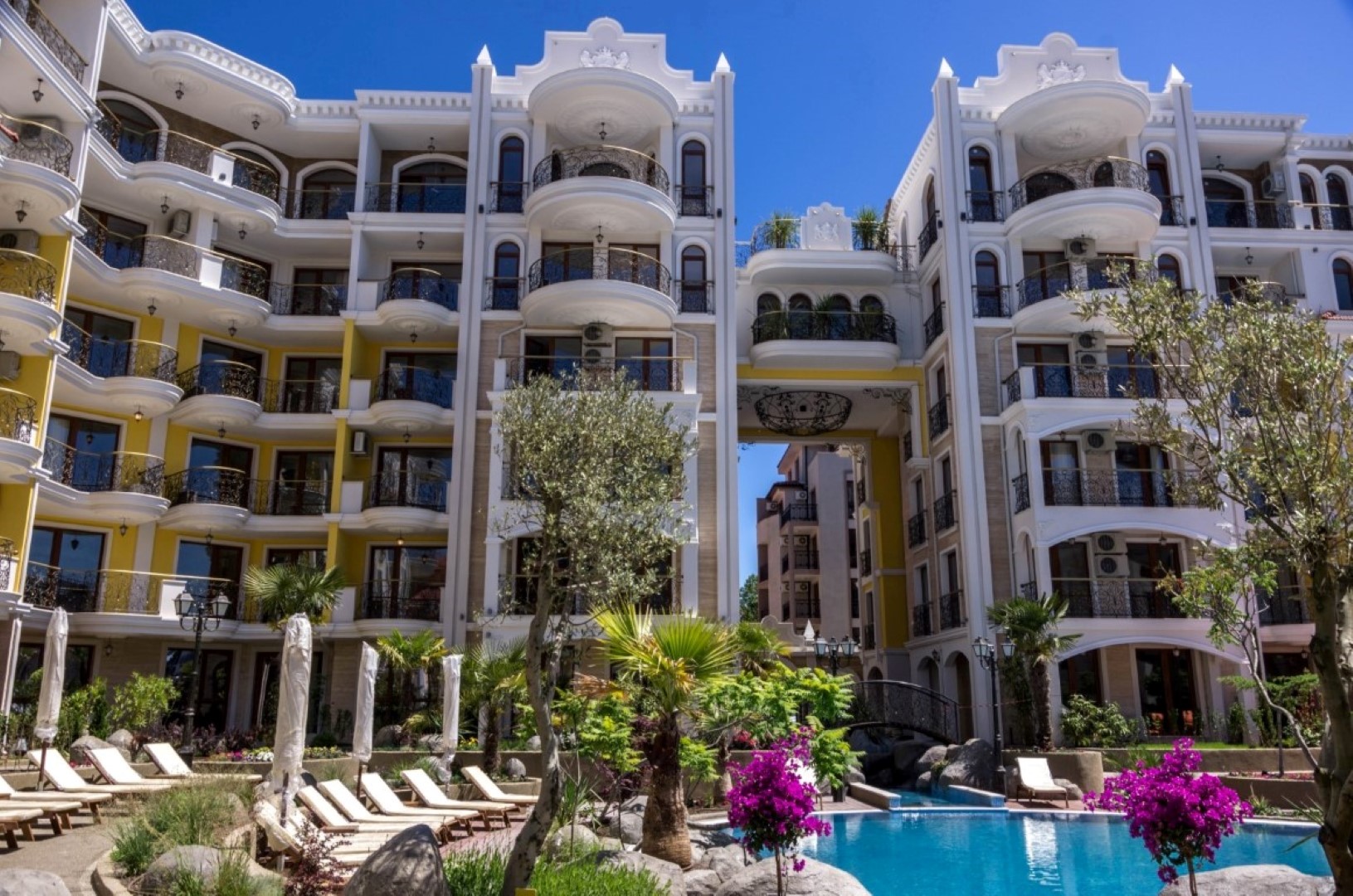 Have a great summer and hope to hear from you soon!
Kind regards,
Andrew Peach
Estate Agent
BULGARIAN PROPERTIES, Sunny Beach Office
Address: Complex Joy, office 1, behind Svejest Hotel, Sunny Beach, Bulgaria
Mobile: +359 886 262 889
Skype: andrew.peach55
P.S.
Owners who are thinking of selling
, I would be happy to hear from you whether just to answer any queries or to list your property, feel free to email me. Remember, BULGARIAN PROPERTIES will list your property for FREE. You only pay a commission when we have found a buyer for your property.
List your property with us now!