Do you have a property for sale in the area of Burgas? Sell it with us!
House for sale near Burgas
Brand new house with a great location
THE LISTING IS NOT VALID
Property features
Type of property: Houses
Total area: 100.00 m2 (net area plus common parts)
Garden: 800 m2
Bedrooms: 2
Condition: read text
Furnishing: Unfurnished
Ref. No.: AGRO 045
Location of the property/complex
Property features
Electricity
Water
Septic tank
Balcony
Internal bathroom
Internal toilet
Off-road parking possible
Garden
Telephone line
More information about :
Reference number: AGRO 045
Do you like this property? Recommend it to your friends!
Price
€ 45,000
Building area: 100 m2 Garden/Plot: 800 m2
Agency commission due
Upon purchase there are additional costs
Important: Terms of payments
FOR MORE INFORMATION
Property ref: AGRO 045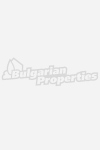 Yani Tsvetkov
Office City and Rural Properties, Burgas
10 Vazrazhdane Str., 4th floor, 8000 Bourgas, Bulgaria
Belle Époque Beach Residence
New Development Apartments in the Preferred Mladost Quarter