Property in Breznik region for sale and rent
Located in Pernik Municipality, the town of Pernik is set in the western part of Bulgaria and is situated near the towns of Trun and Slivnitsa, Batanovtsi and Pernik. The town of Breznik is part of the ethnographic and historical area Graovo, which is surrounded by the mountains Vitosha and Golo Brdo, Erulska and Rudina, Bukova head and Lubash, Viskyar, Zavalska and Lyulin. Currently in the town operate a plant for refrigeration equipment, a factory for production of boards, a clothing factory and a pastry shop.

The town of Breznik has long and rich history, since there were found the remnants from the Thracians and the Romans times. The town was settled together with the towns of Sredets and Srem, Plovdiv and Nis. Among the sights to be visited today are two churches, two active monasteries and a chapel. By the end of 19th century there was a convent operating under Rila Monastery.

Other attractions to visit in this area are "Birdoto", the cold mineral spring "Iron water" the water of which is suitable to treat anаemies, skin, liver and gastrointestinal diseases. In the town of Breznik is organized Mummers holiday, which takes place seven days before the international festival in the nearby town of Pernik. Here is being also organized the "Vidovdan" fair, which in the past has lasted for three days.

In the town of Breznik and in the region are being offered a variety of real estate properties. Offers include apartments, houses, villas and plots of land. If you would like more information or in case you have certain criteria for the property you want to invest at, then contact the brokers of our real estate agency.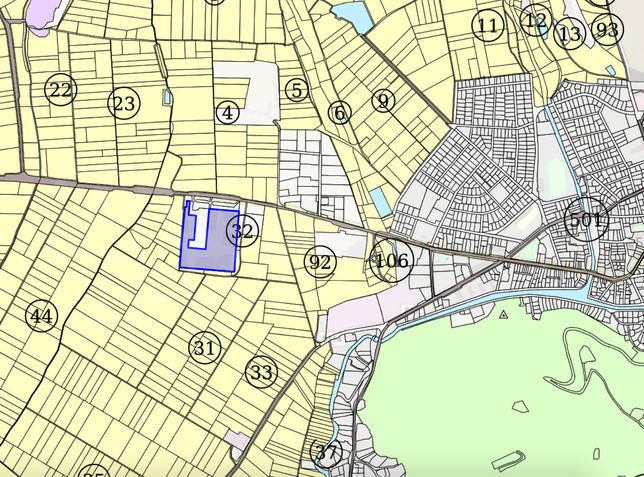 Regulated plot of land near the town of Pernik
Near Pernik
Plot of land in the industrial zone of the town of Breznik
We present to your attention a large plot of land with an area of ​​47 667 sq.m. in the industrial zone of the town of Breznik. The town is the third largest in the region after Pernik and Radomir and is the administrative center of Breznik Municipality. The plot ...read more
47667.00 m2 (11€/m2)

Ivanka Stoykova
Estate Agent / Partner, Buxton
Can't find the right property? Contact us, we will help you!