Repair works, renovation, restoration of your property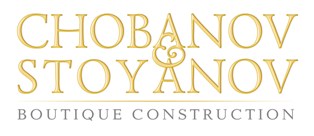 In order to preserve and improve the condition of a building it needs quality maintenance and periodic repair works. Most repair works improve not only the aesthetic but also the constructional condition of the building. On the other hand, quality maintenance guarantees fewer repair works.
Often repair works have to be done for other reasons as well, for example modernization or reconstruction of the interior spaces. In this case the repair works aim to improve the living or working environment. In any case, when doing repair works they have to be in keeping with the interior and exterior of the building.
In the last few years real estate owners undertake different repair works to increase the energy efficiency of their home, office or building. With the right insulation materials placed in the right way the interior can become warmer in the cold months and cooler in summer.
Property owners make thermal insulation together with other improvements to increase the thermal effectiveness of the rooms – changing the window frames, changing the front door and the interior doors with ones with the right insulation, changing the front doors of the building and the old window frames in the common areas; the insulation of the hot and cold water pipes, as well as of the pipes in the common areas in the building which do not need heating in the cold winter months. The insulation of the roofs and attic areas are also part of the repair works related to the thermal insulation of buildings.
If you need fast and quality repair, reconstruction or insulation of your property the professionals of our subsidiary company Chobanov & Stoyanov Ltd are ready to help you with advice, consultation and the necessary repair works.
In the last few years we and our subsidiary company Chobanov & Stoyanov Ltd developed and sold a number of successful projects – both new buildings of all types and properties that we successfully renovated, repaired and restored to their original glory.
If you need our assistance please
contact us
!