New ads for properties in promotions for sale and rent in Bulgaria
View our newest ads for villas, houses as well as apartments and flats in buildings and gated developments offered for sale with discounts and at better terms from developer/investor for a limited period of time. In this section you can find the latest ads with more favorable purchase terms in terms of price, payment or additional bonuses in a form of free amenities.
Buyers who want to buy real estate at the most favorable terms and at the best prices can follow this section and learn timely about the latest properties in promotions.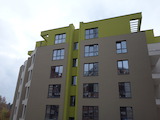 Luxury residential complex Karavela Green Park
Topoffer
Promo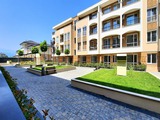 Casa Mia gated complex with houses and apartments
Topoffer
Promo
Can't find the right property? Contact us, we will help you!
I would like to thank Bulgarian Properties, especially Elvira and Polina for helping us through the ...
I cannot belive how easy it was thanks so much to all of you at Bulgarian Properties.We have made ...
Bulgarian Properties were so approachable, professional, friendly and easy to talk and work with in ...