Kedves magyar látogatónk !
Köszönjük, hogy megtisztel minket érdeklődésével. Kizárólagos magyar partnerünkkel, az Emesemporium Realty –val összefogva örömmel nyújtjuk át Önnek Bulgária legszélesebb ingatlan választékát.
Cégünk, a BulgarianProperties piacvezető ingatlanforgalmazó és ingatlanfejlesztő vállalat kizárólag külföldi vásárlók részére.
Öt évvel ezelőtt nyitottuk első ingatlan irodánkat. Ma 23 irodánk van országszerte, emellett külön vállalatokat működtetünk ingatlanfejlesztésre, kivitelezésre és renoválásra.
Partnereink az Egyesült Királyságban, Írországban, az USA-ban, Belgiumban, Hollandiában, Németországban, Ausztriában –és most Magyarországon- kínálják ingatlanainkat.
Kiterjedt szolgáltatásainkat előnyét Ön fogja élvezni, hiszen mi teljes körű ügyintézést kínálunk, bármit vásárol, legyen az lakás, ház, föld, szálloda, iroda.
Kedves magyar barátaink, mi készen állunk, hogy megválaszoljuk kérdéseiket és a kb
35 000 ingatlanból segítsünk kiválasztani az Ön igényének és pénztárcájának legmegfelelőbbet.
Mihail Chobanov
Elnökvezérigazgató
Bevezetésként álljon itt néhány hasznos információ: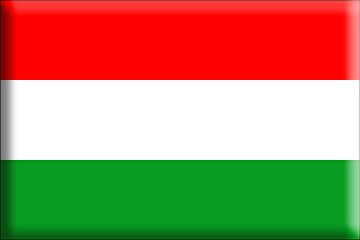 BULGÁRIA
Lakosság
kb. 7.5 millió, ebből 1.5 millió a fővárosban, Szófiában él.
Államforma
1990 óta Demokratikus Köztársaság. 2004 óta NATO tag, 2007 óta teljes jogú tagja az Európai Uniónak.
Nyelv
bulgár, amely a cirill abc-t használja. Az idősebbek többsége oroszul, a fiatalok inkább angolul beszélnek.
Odajutás
Magyarországról vagy autóval, vagy a napi repülőjáratok valamelyikével. Az üdülőszezonban charterjáratok közlekednek a nyaralóhelyekre. Magyaroknak vízum nem szükséges.
Autózás
Ajánlott a nemzetközi jogosítvány. Jelzőtáblák követik az európai elfogadott előírásokat.
Kommunikáció
Mobil telefonok használata széleskörű, ugyanúgy mint az internet használata.
Internet cafe-k sokasága található nagyobb és kisebb településeken.
INGATLAN VÁSÁRLÁS BULGÁRIÁBAN
Bulgária az elmúlt néhány évben Európa kedvencévé vált ingatlan vásárlás szempontjából.
A kellemes klíma, és életkörülmények kombinálva az alacsony árakkal sok-sok nem-bolgár érdeklődőt csábított vásárlásra.
Alapvetően három fajta ingatlan vásárlási lehetőség van:
1.-
tervrajzól
. "Mai –alacsonyabb- áron a holnap elkészülőt" Egy jól kigondolt vételnél, még mielőtt beköltözne, már megtérül a befektetés egy része.
2.-
elkészült ingatlan
3.-
föld
Külföldiek bármilyen lakást megvehetnek saját nevükre. Ház és föld vásárlásánál a bolgár céget kell alapítani.
Legnépszerűbb és legjobb ingatlanszerzés
• sí paradicsomban,
• tengerparti üdülőhelyen illetve
• befektetőknek föld, mezőgazdasági vagy ipari fejlesztésre.
Varjuk erdeklodeset:
Mr. Gabor Komyathy
Mobile: +36 30 900 3553
Tel.: +36 1 430 1533
Fax: +36 1 453 3142
E-mail:
Please send your enquiry
I have been so happy with the service I have received from your agent Emilian. My wife and I are in ...
Me and my husband have bought a house near Plovdiv, via Internet. A huge help in buying we have ...
first of all i like to say a big thank you to the staff at bg properties because of the way they ...