BULGARIAN RESIDENCE FOR NON EUROPEAN CITIZENS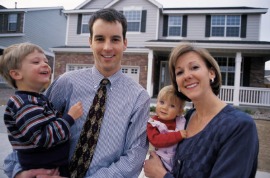 BULGARIAN PROPERTIES and our team of lawyers can assist in obtaining a Bulgarian residence permit for NON EUROPEAN CITIZENS who have bought real estate properties in Bulgaria through our company.

We are ready to help all our customers who would like to settle permanently in Bulgaria and enjoy their new properties all year round. To obtain a permanent residence one must spend 5 years in Bulgaria according to the long-term stay conditions. Getting Bulgarian residence will give you all rights of a Bulgarian citizen except the right to vote. You will also be able to enter and leave the country as many times as you wish without visas. The first step to obtaining a permanent residence is to get a long term stay permit, which is valid for 1 year and is renewed each year. A long-term stay permit may be granted to foreigners who possess D-type Visa and meet some requirements.

The D-type Visa is of two kinds:
1) A long-term residence visa with a validity term of up to six months and entitlement to reside of up to 180 days shall be issued to a foreigner who wishes to settle durably or permanently in the Republic of Bulgaria.
2) A long-term residence visa with a validity term of up to one year and entitlement to reside of up to 360 days may be issued to foreigners conducting scientific research or students under one-year education programmes, scholars or trainees, foreigners on business trips on behalf of a foreign employer for performing specific tasks related to control and coordination of the implementation of a tourist services contract as well as foreigners on business trips on behalf of a foreign employer for effecting investments certified under the procedure of the Investment Promotion Act.

To get the D-type Visa one needs to present also the following documents:
1) A proof of national insurance or social security in the country of residence (such document can be issued from your local national insurance office);
2) An insurance policy at the amount of EUR 30 000 /at least/ issued by an insurance company that can operate on the territory of European Union. This insurance police must cover all expenses for eventual repatriation and urgent medical help or urgent medical treatment in hospital for the period of the stay specified in the visa.
3) Certain amount of money for living and accommodation in Bulgaria.

A LONG-TERM STAY PERMIT may be granted to foreigners who possess a valid D-type visa and meet at least one of the following requirements:
a) wish to work under a contract of employment after obtaining a permit from the authorities of the Ministry of Labour and Social Policy;
b) engage in commercial activities in Bulgaria according to the statutory procedure and at least ten jobs for Bulgarian citizens have been created as a result of the said activities, unless otherwise agreed in an international treaty which has been ratified, promulgated and entered into force for the Republic of Bulgaria;
c) have been admitted for full-time study at licensed educational establishments;
d) are foreign specialists residing in Bulgaria by virtue of international treaties whereto the Republic of Bulgaria is a party;
e) have grounds to be permitted permanent residence, or have contracted a marriage with a foreigner permanent resident in Bulgaria;
f) are financially self-supporting parents of foreigner permanent residents in Bulgaria or of a Bulgarian citizen;
g) have been admitted for long-term treatment to a medical-treatment facility and possess means to pay for such treatment and to subsist;
h) are foreign mass-media correspondents who are accredited to the Republic of Bulgaria;
i) possess a pension entitlement and means to subsist in Bulgaria;
j) carry out activities under the Investment Promotion Act – this means to have already invested in Bulgaria at least 500 000 $;
k) are members of the family of a foreigner who has been granted a durable residence permit;
l) have been granted a special protection status under Article 25 of the Combating Trafficking in Human Beings Act.

This long-term stay permit is valid for 1 year and is renewed each year. For the period of the long term stay (1 year) you are issued a Bulgarian Identity Card (the same ID document that each Bulgarian citizen holds. After spending 5 years with long-term permits one can apply for permanent residence.

Please, note that in order your application to be successful you must have D-Type Visa, for which you can apply at any Bulgarian Embassy. Please, also note that all applicants for long-term permit are subject to thorough checks by Interpol and Europol and other organisations having data for persons with criminal activities. All applicants must have clean crime records and must not be subject of criminal proceedings, otherwise applications will be rejected. Authorization for residence in the Republic of Bulgaria, without fulfilment of the requirements, may be granted to foreigners who have rendered services to the Republic of Bulgaria in the public and economic sphere, in the area of national security, science, technology, culture or sports.

Our fee for legal assistance in getting a long-term stay for the period of 1 year is 800 EUR without the amount of the state fees.
We are very glad to deal with Iva Atanasova and her colleague Dimitar from the Pdovdiv office, who ...
I rented a property near Varna with Bulgarian Properties and thanks to Evgeni Zlatev, all went very ...
Marina from Bulgarian Properties we used in Varna & Sveti Vlas, is very keen to establish a very ...