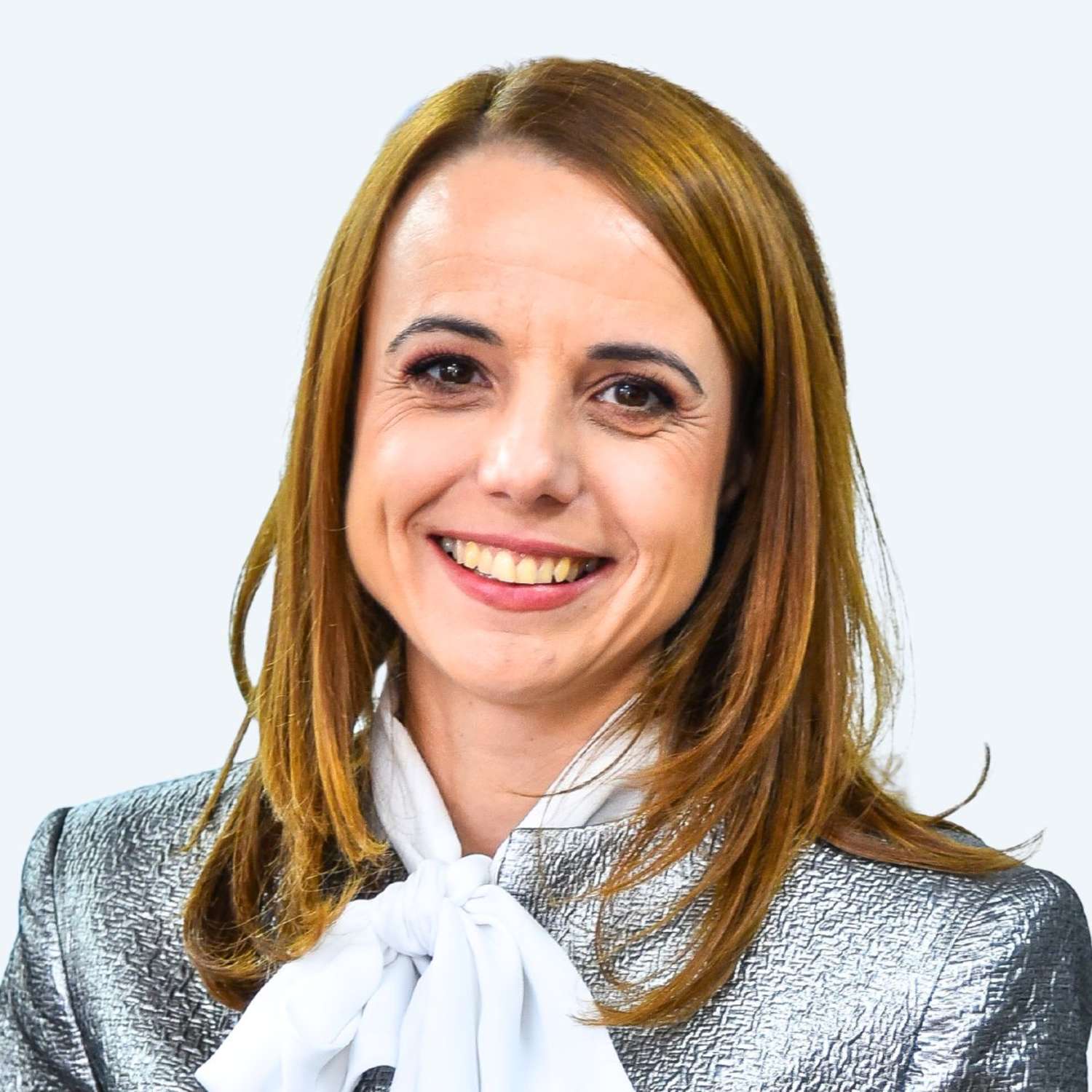 Polina Stoykova MRICS
Managing Director & Head of Research
Polina Stoykova is the Managing Director and Head of Property Research at BULGARIAN PROPERTIES.
She joined BULGARIAN PROPERTIES in 2003, just a few months after the foundation of the company, and was one of the first associates.
Polina has gone through all working processes and thus, knows all of them in details. She was involved in property sales and customer support; publishing of property listings and maintaining the information on the company website; developing and implementing quality standards, working procedures and corporate structure; development of the company partnerships programme; modernizing of all internal data bases, which are under the registered trademark of BULGARIAN PROPERTIES; development of reporting standards and procedures within the company structure; data collection and creation of methodology for empiric analyses of the Bulgarian property market; marketing activities, financial operations and innovations implementation.
As a Managing Director Polina is responsible for all the above-stated activities and in the meantime, she is developing new projects because innovation is one of the main targets of BULGARIAN PROPERTIES and is also one of the main features of the corporate philosophy and culture. Apart from this, Polina maintains daily contacts with Bulgarian and foreign media which turn to BULGARIAN PROPERTIES for comments and analyses. These include all major national media as well as the most important media from countries like UK, Russia, Ireland, Croatia, Romania and many others.
Polina holds Masters' degrees in Strategic Management and Economics and Law from one of the most prestigious Bulgarian universities – St. St. Kliment Ohridski University, Sofia. She also has a Bachelors' degree in Business Administration from the same university.
Since January 2011 Polina is a mamber of the Society of Property Researchers (SPR), UK. Polina was accepted for a
Professional Member of the Royal Institution of Chartered Surveyors (RICS)
in July 2012. She has specialized in Property Research becoming a Chartered Research Surveyor and is presently (2013) among the few property professionals with a RICS qualification in Research.
In April 2011 her paper was published in the Journal of International Business and Economics. The topic of the publication is:
'HOUSING PRICE DETERMINANTS AND THE PRICE CYCLE IN BULGARIA: ARE THE FUNDAMENTALS VALID, WHAT IS SPECIFIC AND WHAT STEERS THE CYCLE?'
Later on, her interest to the property markets has grown to a global level, going beyong the boundaries of the Bulgarian market. In 2013 together with a co-author, Linjie Chou, she published a research paper in Zagreb International Review of Economics & Business, Vol. XVI, No. 1, May 2013 with a title:
'HOUSING PRICES AND CULTURAL VALUES: A CROSS-NATION EMPIRICAL ANALYSIS'
. This paper uses data about 30 countries around the world.
Polina has also specialized in leadership aspects. She has attended a few courses at the University of Tennessee, USA in International Management, International Business, and Experiential Cross-Cultural Leadership. She has publications in international business and management journals on marketing and cross-cultural differences and their impact on the activities of multi-national corporations in Bulgaria. Regularly she attends various courses in sales management, marketing, internet marketing, PR and legal trainings.
Within BULGARIAN PROPERTIES Polina has organized and participated in many trainings and seminars for successful property sales, effective communications, legal and tax issues, web and marketing techniques for development of our company.
In her work Polina is always focused on building and maintaining confidential and professional relations with clients and partners. Another important thing for her is the good image of BULGARIAN PROPERTIES as a company and completing all responsibilities. Till present there is no case in which BULGARIAN PROPERTIES hasn't acted in our clients' and partners' best interests.
Polina actively helps BULGARIAN PROPERTIES implement new modern standards in the field of real estate in Bulgaria. Because we are not the ordinary brokers; we are professional consultants with knowledge in various fields, which are very important for the purchase of properties in Bulgaria.
Read a profile of Polina Stoykova published in Imam Imot Magazine
Read about the paper by Polina Stoykova published in the Journal of International Business and Economics in June 2011
See also some interviews with Polina Stoykova
:
BULGARIAN PROPERTIES' Chief Operations Manager for TV7: There is Already No Difference Between Asking Price and Deal Price'
The Property Market Is Similar to That in 2009
All articles in national and foreign press
All contacts
22, Zlaten Rog Str., floor 4, office 7, Sofia 1407
Send email to Polina Stoykova MRICS