Property in Vinogradets region for sale and rent
Located in southern Bulgaria, Vinogradets village is part of Pazardzhik Municipality. It was founded by several large families in the past, and today more than 90 percent of the locals profess Christianity. Near the village there are remains of three castles and a Thracian mound. The main occupations of the locals is associated with growing of vines, as in Vinogradets is set one of the largest wineries in Bulgaria.

Friday is the market day in the village Vinogradets, while the annual fair of the settlement is held on August 15th. Furthermore, here is being celebrated Dervishovden that is joyful Mummers holiday. Traditionally for the holidays is prepared a roasted lamb in a rural brick oven.

Vinogradets is a nice and big village with a choice of various properties. Here are offered for sale villas, houses and plots of land on which to build. Our real estate agency can assist you in choosing the right property for you and can also help you to sell your property here.

In Vinogradets village and the region there is a selection of properties, including different offers for houses and plots of land for sale. Those who want to buy property here, and those who have property in the area of the village and want to sell it, can contact our real estate agency.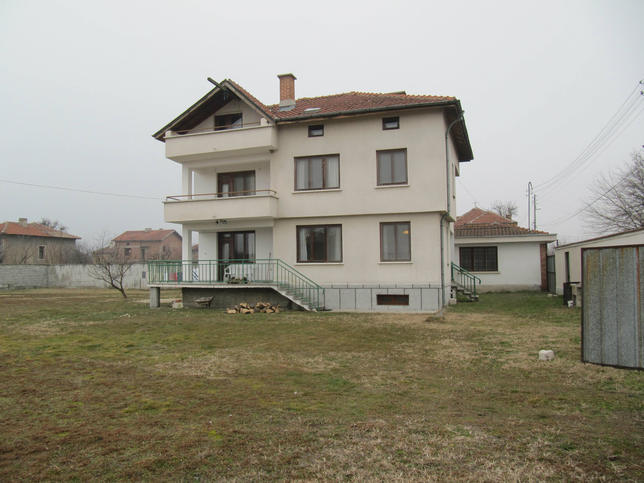 House with garden in Vinogradets village, 60 km from Plovdiv
Near Plovdiv
Rural property with garage, parking, summer kitchen, attic, outbuilding
We offer you two-storey house with an area of 184 square meters. The property is located in Vinogradets village, 60 km from Plovdiv and 20 km from Pazardzhik. It offeres with a garden of 1834 square meters, where there is a parking lot, an outbuilding of 60 sq. m and fruit trees. ...read more
184.00 m2 (407€/m2)

Sergey Pelovski
Senior Estate Agent, Sofia
Can't find the right property? Contact us, we will help you!