Studios for sale and rent in Kiten
BULGARIAN PROPERTIES offer you a wide choice of studios for sale and rent all over Bulgaria. Moreover, we do everything possible to offer our clients numerous offers for studios in all residential quarters in Kiten. This way you can choose the area and quarter in Kiten which will best suit you in terms of amenities and infrastructure.

On this page you can view all our offers of studios located in Kiten. Each offer contains detailed information and photos. In the links below you will also find detailed information about all other types of properties we offer in Kiten.

If you wish to receive more information please contact your sales agent whose details you will find under the photos of the property. You can also receive advice whether the studios and its location will suit your needs.

We hope that among our offers of studios for sale and rent in Kiten you will find the property you are looking for. If you have any questions, please contact us.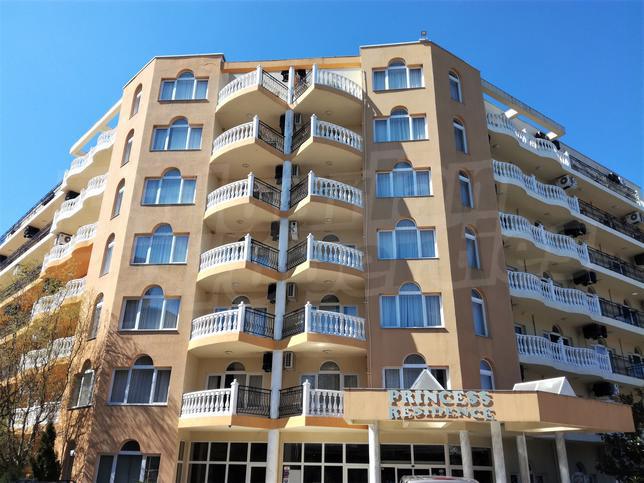 Studio in Apart Hotel "Princess Residence" in Kiten
Kiten
Furnished studio with beautiful sea views
Princess Residence Hotel is located on the beach in the quiet and sunny bay Atliman. The sea is calm, clear and crystal blue. This is the most suitable beach for children. The golden sand is clean and well maintained with many fast service facilities. Part of the water ...read more
47.53 m2 (631€/m2)

Dimitar Valkanov
Regional Manager, Burgas
|11|
Studio in "Nestinarka" complex - Tsarevo
Tsarevo
Furnished apartment 5 minutes walk from the central beach
We offer for sale a lovely studio in the complex "Nestinarka" - Tsarevo. The complex is located in Vasiliko quarter only 100 m from the beach. It is very suitable for a summer vacation at the sea. The area offers an amazing combination of sea, river and mountain. There are many ...read more
31.47 m2 (699€/m2)

Dimitar Valkanov
Regional Manager, Burgas
|10|11|
Studio in complex in Kiten
Kiten , Atliman
Furnished studio on the sea
The newly-opened hotel is situated on the preferred south Black Sea coast in the attractive town of Kiten at the beach itself. The sea view naturally merges with a picturesque forest into a warm sea setting. The virginity of the beach has been preserved and the golden dunes offer ...read more
47.88 m2 (668€/m2)

Dimitar Valkanov
Regional Manager, Burgas
Can't find the right property? Contact us, we will help you!