The housing market in Sofia in 2023 - new market report
2023-10-30 | Polina Stoykova MRICS, Managing Director and Head of Research of BULGARIAN PROPERTIES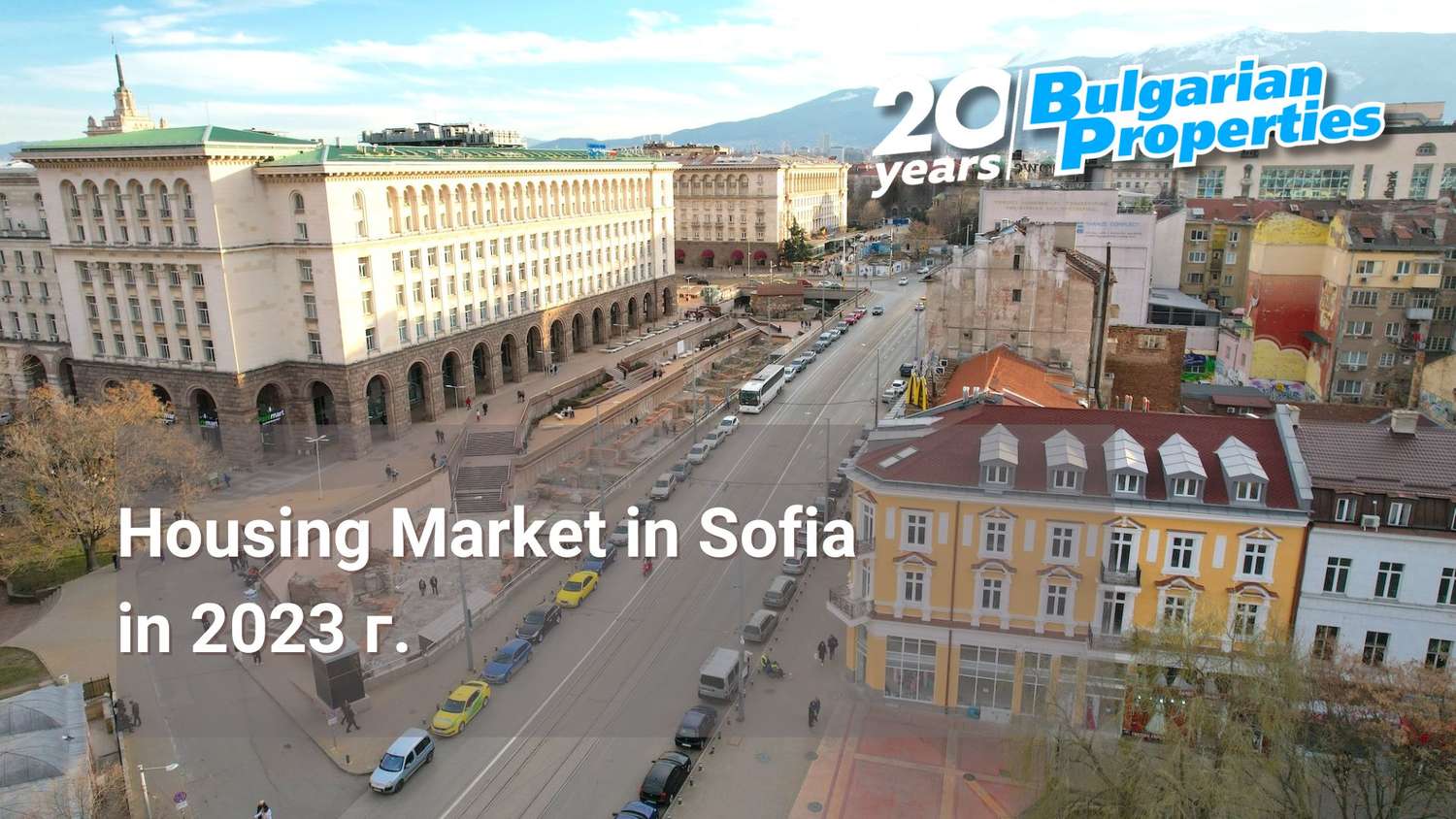 In 2023, there was no major change in the housing market in Bulgaria. The year was relatively calm and balancing and will end with excellent market activity.

The rate of price growth slowed and in Q3 was just under 6%, a trend that was predicted by us at the end of last year.

In addition to prices stabilising and holding at the levels reached, the market was supported by still low mortgage interest rates. They have remained unchanged this year, which has encouraged home buyers.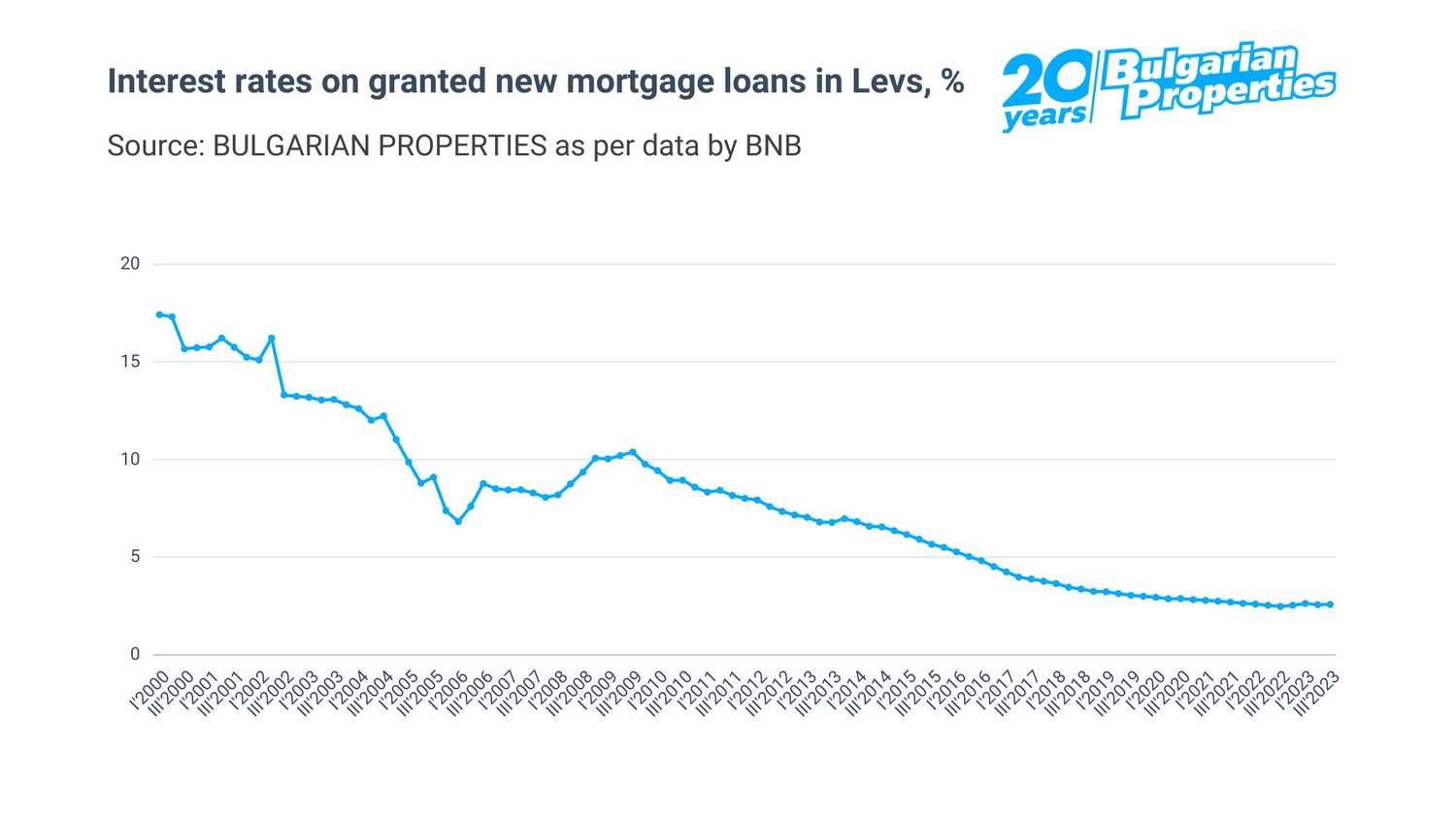 Active buyers on the market are both those looking to invest and protect against inflation and those looking for their new home. They are encouraged by the fact that home loan rates are still at very low levels and bank financing is available.

Bulgarian National Bank's (BNB) data shows that the average interest rate on new home loans in BGN is around 2.6%, compared to 2.5% in 2022. As a result, new lending volumes continue to grow and this is one of the most important factors driving the market. BNB data also show that lending growth for the nine-month period was around 14% year-on-year.

Average prices and price growth in Sofia

According to BULGARIAN PROPERTIES, the average price of homes purchased in Q3 2023 in Sofia is EUR 1,550/sqm - very similar to the levels at the end of 2022. Thus, growth slows to just under 6% year-on-year and prices remain almost unchanged across the different periods of 2023.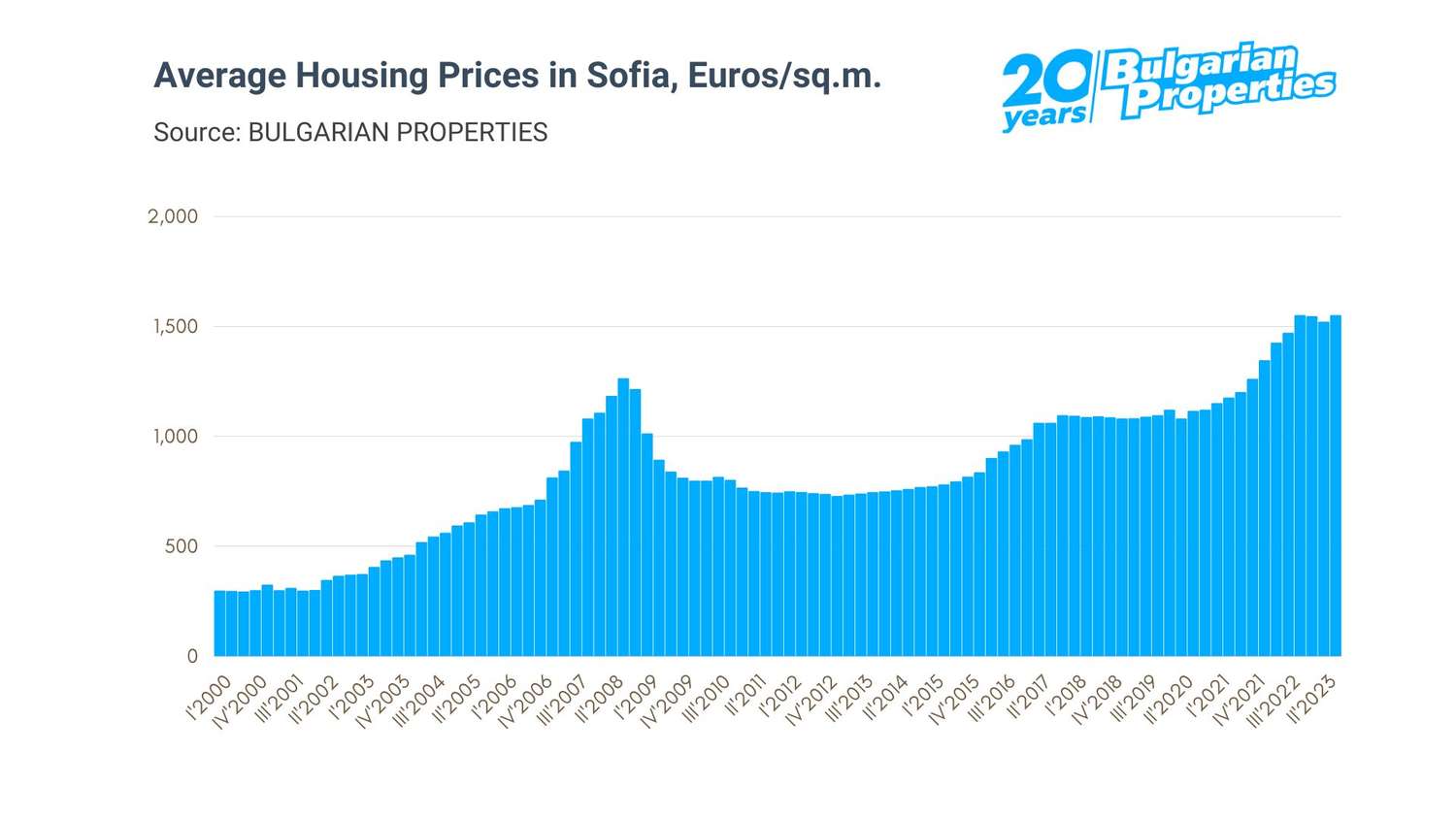 The average total price of apartments purchased in Q3 rose to € 137,700.

Sales volume

BULGARIAN PROPERTIES' calculations based on the data of the Registry Agency show that property transactions in Sofia marked a 5% decline in Q3. This is the fifth consecutive quarter in which the Registry Agency reports a decline in transaction volumes in the capital.

According to official data, 7,001 transactions were registered in Q3, compared to 7,402 in 2022 and 8,732 in 2021. The number is higher than those in the same periods of 2019 and 2020.

BULGARIAN PROPERTIES' data, which also includes new construction transactions, shows a retention and even a small year-on-year growth in sales volumes in Sofia.

Although in the summer there was a certain decline in the volume of transactions and interest, this was logical in view of the summer season. Since the beginning of September, demand in the capital has strengthened and deals are being actively concluded.

Send us an enquiry for the full report

Register on our website to have access to our extensive archive of market reports and data

View our properties in Sofia

List a property with us




Read more news