Do you have a property for sale in Shkorpilovtsi? Sell it with us!
Properties and real estate in Shkorpilovtsi for sale and rent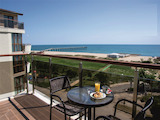 First line apartments in an elite complex in Shkorpilovtsi
WATER
FRONT
Topoffer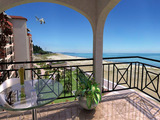 Investment project
INVESTMENT
PROJECT
€ 1,650,000 (73 €/m2)
area: 22500 m2 garden: 8081 m2
Project for a beach resort on the first line in Shkorpilovtzi
Shkorpilovtsi Type of listing: For sale Type of property: Investment land, Investment projects
We are excited to present you an investment project on the first line beachfront area in the resort of Shkorpilovtzi. The area boasts a wide and long beach line with crystal clear water and fine sand. Recently there has been built upscale beach resorts and restaurants which ...read more
Can't find the right property? Contact us, we will help you!
I can say without hesitation that Gergania Tesava is truly someone you can really depend on.Anything ...
We would like to express our gratitude to real estate consultant Tatyana Oleynik for comprehensive ...
Dear Sirs, I Slavov Vladimir Ionovich with his wife Slavova Albina Ivanovna thank You and, ...