Apartment Rental Market in Sofia and Varna in 2010
BULGARIAN PROPERTIES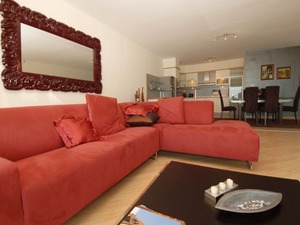 According to data of BULGARIAN PROPERTIES and its subsidiary LUXIMOTI the rental market of apartments decreased in terms of the number of concluded deals by about 23% compared to 2009. The rentals make up 30% of the total number of deals while in 2009 they made up almost 50% of all the deals. On the one hand, the decreased share of rental deals is due to the increased number of sales in 2010 and to a smaller activity on the part of lessors, on the other.

Sofia

The luxury rental segment in Sofia in 2010 was marked by decreased interest, which also led to a drop in the number of concluded rental deals by 18% compared to 2009. This also led to an average decrease of 20% in rental prices – from 790 Euro per calendar month for an apartment in 2009 to 620 Euro in 2010.

The most expensive apartments rented out in 2010 cost about 1,600 Euro per calendar month and the most expensive houses – up to 2,500 Euro per month. In general, the luxury rental market fluctuated quite a lot during the year, the strongest months being the first and last months of 2010. In comparison to 2009, when there were almost no rental deals under 500 Euro per month, in 2010 the most common deals were for about 400 Euro per month for high-quality furnished apartments.

In the lower price segment the market was considerably more active the average rental price in 2010 being about 300 Euro per month compared to the average price of 400 Euro at the end of 2009. Therefore, there is a decrease of 20-25% here as well.

Here are some interesting rental offers in Sofia:

• Neophit Rilski Apartment
• Slavovitsa Apartment
• Cherkovna Apartments
• Bellissimo Apartment

Varna

The rental market in Varna dominated the deals in 2009 – the rents/sales ratio was 3/1. In 2010 we witnessed a drop in the number of rental deals in Varna as well – by 27% and a decrease in average rental prices by 16% compared to 2009 – from an average rental price of 520 Euro per month in 2009 to 450 Euro per month in 2010. The highest rental levels in Varna were reached in 2010 and they varied between 900 and 1,200 Euro per calendar month.

Apartment rental offers in the city of Varna:

• Europe Apartment
• Stephan Apartment
• Selamore Apartment

---
Copyright: 2011 Bulgarian Properties Ltd. All rights reserved. For further information or advice please contact us on tel.: +359 2 9 11 50 or e-mail: info@bulgarianproperties.com. The use of this article by third parties is allowed only with proper quotations of the source www.BulgarianProperties.com and the Author of the article. The data in this material has been collected by the Author and Bulgarian Properties Ltd. and is presented for information purposes only. We have made every effort to ensure the accuracy of the data. However, Bulgarian Properties Ltd. cannot be held responsible for loss or damage as a result of decisions made based on the information presented in this article.
© Bulgarian Properties Ltd. 2011.

read more articles



in answer to Rose Deegan i can say i have met the man himself and he is very nice and very helpfull ...

We would like to thank the whole team of BULGARIAN PROPERTIES for the well-organised process of ...

Dear Silvia, I would like to thank you very much! I am from Germany and came to Varna to study ...
Terms of Use | Privacy Policy | Cookie Policy

All photos, texts, video clips, charts and banners on our website are property of our company or of our partners and are protected by the Copyright Act of the Republic of Bulgaria. Any unauthorized use of photos, texts, videos and other materials from our website by third parties will be subject to immediate claim on the part of the copyright owners. The information on our website is with information and advertising purposes. Alhtough we have made all efforts to provide accurate information, there may be some mistakes. For full and correct information is considered only the information received at the offices of Bulgarian Properties Ltd.