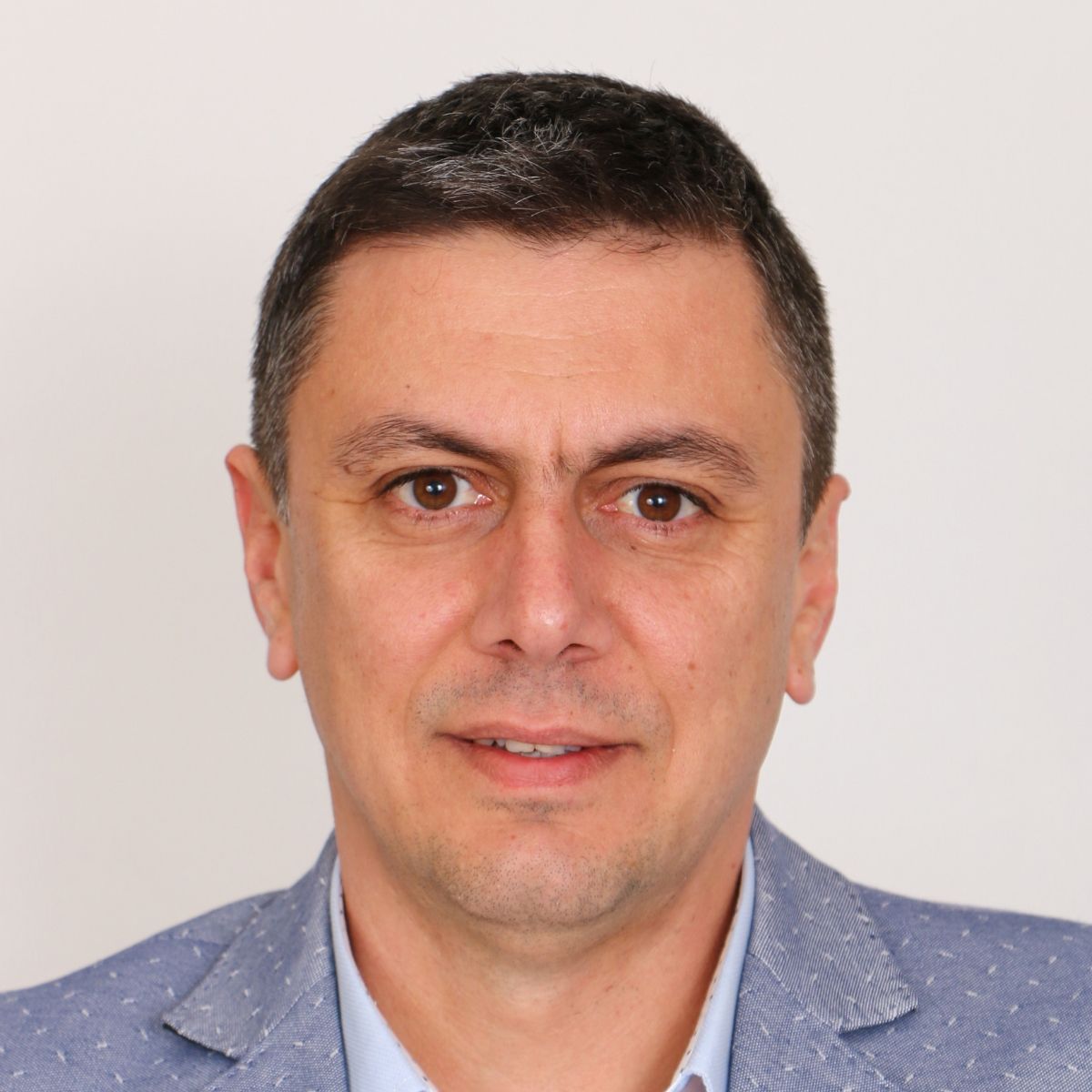 Kalin Chernev
Regional Manager
Kalin Chernev is Regional Manager of BULGARIAN PROPERTIES for the region of Varna.

He has been in this position since the beginning of 2018, having previously worked for a number of years in the real estate sector, including as part of our team during the years 2004-2006, and then on his own.

Kalin started his professional career at the emblematic Grand Hotel Varna, where he worked until 2002, and then worked for almost a year in London.

In the beginning of 2004 he started working at BULGARIAN PROPERTIES. At that time he was responsible for deals with holiday and rural properties.

In 2005 he became the manager of the new office of BULGARIAN PROPERTIES in Golden Sands, and in 2006 moved and took over the office of the company on Slivnitsa Blvd in Varna.

Over the years, he has been gaining business and management expertise in real estate sphere, working successfully with clients from the UK, Russia, Israel and Ukraine, alongside the successful cooperation with Bulgarian clients on the local market.

Over the past 14 years, Kalin has continued to work in the real estate sector, mediating deals with apartments, houses, agricultural lands, construction plots. Acquires experience in preparing Detailed Development Plans, providing full documentation and designing permission for building family houses and residential complexes, organizing construction levels from zero to full completion, also has experience in the organization of major repairs of newly purchased apartments and houses, and their overall furnishing.

Actively presents BULGARIAN PROPERTIES at international exhibitions in Kiev, Moscow and St. Petersburg.

In his work, Kalin seeks to provide an individual attitude to each client, as well as making deals on a win-win basis, believing that only when all countries are satisfied, then business is sustainable and builds lasting relationships. Thanks to this, the majority of his customers come based on the recommendation of buyers who have already worked with Kalin and remain satisfied with the overall customer service.

He received his higher education at the "Chernorizets Hrabar" Varna Free University, "Social Psychology" major. He speaks fluently English and Russian.

All contacts
110, Vladislav Varnenchik Blvd., fl. 2, office 4, Varna 9000, Bulgaria
Send email to Kalin Chernev