Property in Lukovit region for sale and rent
The town of Lukovit is located in Northern Bulgaria and is part of Lovech Municipality, being placed within close distance to the town of Cherven Bryag. It is situated on the both banks of Zlatna Panega River and is placed on the road connecting the towns of Rousse and Pleven. In the vicinity of the town are to be seen beautiful canyons, caves, interesting rock formations, and a karst plateau. Among the other attractions here are the rockfall Dayma, the cirque Kotlen and the lagoon with the round quagmire.

The town is among the one hundred tourist sites in the country that are of a national importance. In the area of the town was discovered a Thracian silver treasure from the 4th century BC. The area is suitable for organizing picnics and teambuildings, as it has shelters with wood for barbecue and good conditions for bungee jumping, mountain biking, paintball, rock climbing, rafting, alpine skiing, etc. The traditional fair in the town is organized in the first weekend of October.

The real estate properties that are offered in the town of Lukovit are of various. The offers available at our real estate compnay are mainly for family houses, holiday villas and plots of land. In addition, we offer apartments for sale here. If you want to buy a property in Lukovit, or have a property that you want to sell, you can contact our agents who will direct you and give you professional advice.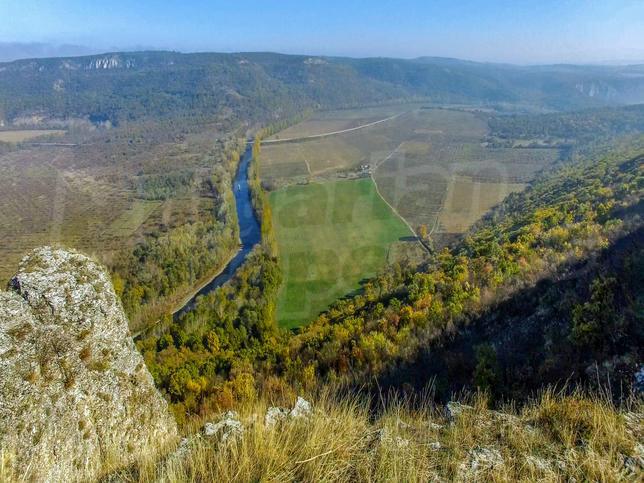 Plot of 1400 decares fertile land
Near Lukovit
Plot for investment with permit for watering and construction of warehouses and house
Plot of 1400 decares - fertile land with permit for watering and construction of warehouses and a house. - Unique location; - One plot of land of 1400 decares; - The property falls within the limits of Natura 2000 - a protected ecological area designated by a special ...read more
1400000.00 m2

Sergey Pelovski
Senior Estate Agent, Sofia
Can't find the right property? Contact us, we will help you!