Summer in Bulgaria – Things to Do During Your Holiday Here
2008-05-27 | Polina Stoykova, BulgarianProperties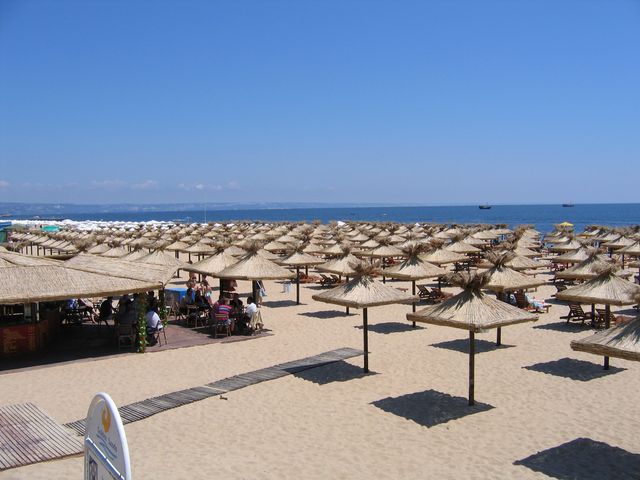 Check our SUMMER PROMOTION

It is once again time for relaxation and entertainment – a time which everyone expects eagerly throughout the rest of the year. Summer holidays, nice weather, trips and new experiences are an integral part of the season.

Bulgaria has been more and more attractive for the tourist attractions and recreation activities it offers. These are some of the main factors which drive the property interest towards our country. Have a closer look into the various entertainment opportunities in the different parts of Bulgaria - you may be surprised by the variety of locations and attractions. We will be glad to tell you more about them and you are more than welcome to visit!

TO THE BEACH!

VARNA

Varna is the biggest city on the Black Sea coast in Bulgaria and it has grown into a megalopolis together with the adjoining resorts. You can choose to spend a few days in the city and enjoy the summer festive atmosphere, shopping, sightseeing and walking on the coast. Varna offers a full variety of entertainments – the traditional summer and city attractions in one. There are a plenty of museums, theatres, galleries or even cathedrals, astronomic observatory, aquarium, dolphinarium, zoo, and of course – shopping malls and fantastic pedestrian zones. For the ones that like bars and restaurants, Varna offers a greater variety of those than almost any other place in Bulgaria – beach bars with pleasant music, night clubs and traditional Bulgarian restaurants make the city cosmopolitan and very modern. Besides, there are direct flights to Varna and you can be there literally in a few hours.

GOLDEN SANDS is one of the most popular beach resorts. It is one of those places that offer high quality service in fancy hotels and restaurants. Apart from the sun bathing, the spa and sports centres are also worth-trying. It is the place for a pure holiday out of the city atmosphere.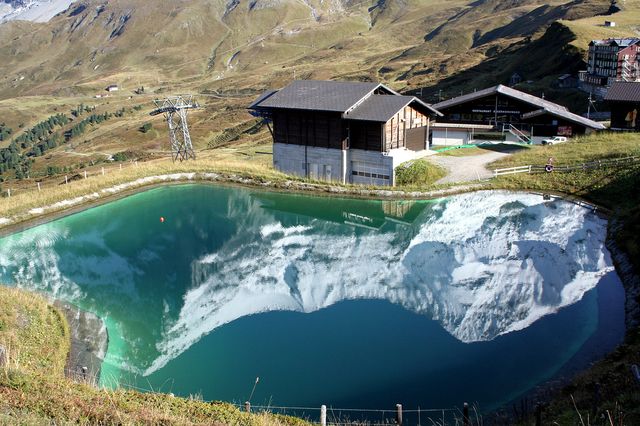 BOURGAS

Situated south of Varna, Bourgas is a favourite place for many local and foreign people. The town is smaller than Varna but offers a unique atmosphere of relaxation and of course, a seaside breeze. Bourgas is a busy city throughout the year but in summer it becomes more laid-back and tourist-like. The pedestrian zones are full of people in the evenings for nice dinners outside in the centre and by the sea.
Bourgas is a city with a lot of cultural events you can enjoy in summer. A lot of outside shows and international events contribute to the festive summer atmosphere. A lot of shops selling jewels, clothing, souvenirs and books as wells as museums and theatres contribute to the typical city indulges. And the beaches make it much more than just a city.

SUNNY BEACH

Indisputably the most popular and developed beach resort in Bulgaria – Sunny Beach is one of the symbols of the Bulgarian tourist industry. The resort is an international place for summer entertainment – sun bathing, water sports, boat trips, bars, restaurants, variety of hotels and architecture, night clubs and lots of shops – this is all part of the resort and its attractions. Sunny Beach is a place that surely has to be visited as it offers an incomparable blend of interesting things to do and people to meet.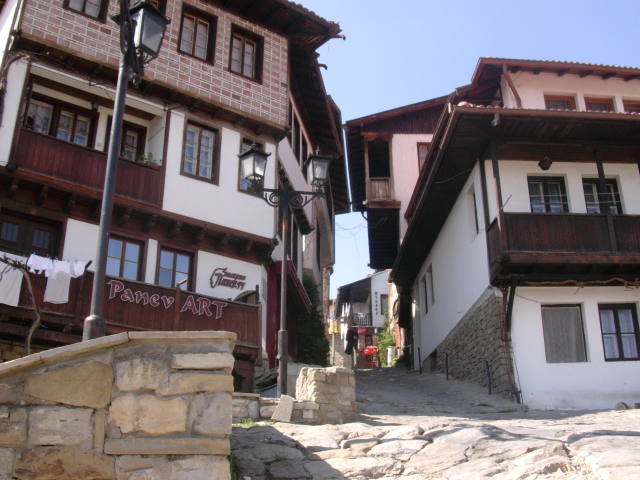 TO THE SKI RESORTS!

BANSKO

Bansko, a traditional town, which has grown tremendously over the past few years, has turned into a huge international resort with all modern facilities and expensive hotels. It has preserved its traditional architecture in combination with the latest architectural trends and designs.

Summer in Bansko is a wonderful choice – beautiful mountains suitable for climbing and hiking, nice hotels, spa procedures and therapies. Mountain biking is becoming more and more popular. Apart from that, summer is the perfect time to try rafting, horse riding, rock climbing or enroll for tennis court lessons. Fishing, ATV trips and off-road safari are among the most popular summer activities in the area. If you are not in for sports, you can enjoy trips to Kovachevitsa, Leshten, Melnik, Rozhen Monastery, Rila Monastery, Yagodinska Cave – all wonderful magnetic locations, which will add to your knowledge about Bulgaria. Or, you can try a barbecue in the mountains.

PAMPOROVO

Pamporovo ski resort is part of the Rhodopi mountain range, situated at about 85 km from Plovdiv and 220 km from the capital Sofia.

Pamporovo is an amazing place to go to in summer not only because of the amazing hues of the colour green in the area but also of the tranquility you will find there. In the area around Pamporovo you will not only find beautiful nature but also places to go fishing, trekking, camping, biking, horse riding and what not.

If you want to immerse yourself into the life in the Rhodopi mountains you are always welcome to visit some of the villages in the area where you will meet some of the friendliest people and will be treated to such delicious food you will never want to leave.


Spa treatment lovers can have their best place in the area of Borovets ski resort – Belchin Banya and Dolna Banya are famous for their healing waters and are just 15-20 km from Borovets.

GOLF players will also love the area as there is a golf course at Ihtiman – a small town about 50 km from Borovets. The rest of the company, who don't play golf, can entertain themselves at the swimming pool, football field, tennis courts, basketball and volleyball pitches, or at the horse riding manege.

Iskar Lake is also a few minutes drive from Borovets – it offers summer sports, fishing, sun-bathing in the mountains and swimming!

TO THE COUNTRYSIDE!

PLOVDIV

The city itself is a big and busy trade centre but it has an atmosphere of calmness and relaxation, especially in the central pedestrian zone and the surrounding small streets with many intriguing shops, as well as an emblematic souvenir and paintings market in the old part of the town. For a summer change we offer you to visit Plovdiv and dip yourself into the modern-ancient atmosphere, visit the Old Town - scattered on one of the seven hills of the town, it takes you back to the time of the Renainsance period of Bulgaria with its romantic cobbled streets, interesting old houses with remarkable architecture - and its museums, buy a few souvenirs and try the nice bars and restaurants in the central lanes.

The area of Plovdiv offers a whole range of interesting things to do – water skiing at the Orizare Dam about 20 km from Plovdiv, fishing at the area called 'The 40 Lakes'. With the huge number of lakes, swimming pools in the villages and beautiful views to the Rhodopi Mountains it can become a suitable location for your family vacation.
Being at the foot of the Rhodopi Mountains, the region also offers the option for HUNTING - many different species of birds and animals can be found around. A lot of villages have their own local teams and go hunting in the mountains and forests around.

Bachkovo Monastery, Asen's fortress and others are among the sights to see in the area.

In case you are keen on EXTREME SPORTS – just about 20 – 30 km away from the town of Plovdiv close to the Rhodopi Mountains you may try tracking, mountain biking, rock climbing and even paragliding. Enjoying sports you will also get the opportunity to get familiar with the countryside, the beautiful scenery and all friendly people that live around.

SPA lovers will also find their best place – the town of Hissar 40 km from Plovdiv. Lying on an aincient Roman town, it is in the same time an interesting, calm and modern town. Hissar is famous with its mineral springs and the curing qualities of the water itself. Also the town can offer its visitors beautiful and charming ruins of a fortress that dates centuries B.C.

ELHOVO

This is a small town which has turned into the most popular rural location among foreigners over the past few years. A calm town with pretty pedestrian zones, cafes, small church and nice people, situated in the South-Eastern part of Bulgaria just at the entrance from Turkey, Elhovo surely has what to offer.

You can enjoy walks in the local parks and natural reserves, or have fun driving buggy off-road, go fishing at the local lakes (Popovo, Granitovo, Sinapovo, Kirilovo, Malko Sharkovo). Hunting is available close by in the villages of Razdel, Golyam Dervent as well as around the town of Yambol. Biking is very popular as the terrains are suitable and the roads are not very busy. Ecotourism is being developed in the area as this location is considered to be one of the cleanest areas without any heavy production and pollution.

If you wish to change the scenery and meet another culture, you can make a journey to Turkey through the check point at Lesovo. Edirne - the biggest European town of Turkey after Istanbul - is just 60 km from Elhovo and is within about an hour and a half driving. You can enjoy the traditional markets for a great shopping and try Turkish tea and coffee for a change. All you need is your passport and a car.

In the evenings the centre of Elhovo is full of people sitting at the cafes, restaurants, telling stories of how they have spent the summer day.

VIDIN

The far end of Bulgaria from Elhovo close to the Romanian and Serbian border is where the pretty town of Vidin is situated. Vidin combines quietness and increasing economic activity. The second bridge across the Danube is being built and this attracts a lot of initiatives and investments, including a brand new shopping mall to be opened till the end of 2007. Visits to Romania will soon be among the attractions.

The rural country side outside the town is famous for its fresh air and beautiful nature. Hunting, hiking and fishing are only some of the things you can enjoy. The natives are kind and hospitable.

A weekend or a whole holiday in a village nearby will make you feel completely relaxed and ready for the rush of the urban life.

VELIKO TARNOVO

The old capital of Bulgaria has preserved the splendid ancient atmosphere and developed a modern look of the town situated in the mountains. It has traditionally been one of the main tourist attractions and has long been well-known among foreigners and Bulgarians. The town offers traditional restaurants, cafes, small shops and sloping streets with romantic atmosphere.

You can go out of the town enjoying the magnificent landscapes, the horse riding at Arbanasi, sightseeing at some of the nearby monasteries and caves. If you go further away towards Lovech, you can enjoy the nature following some eco paths that are turning into more and more popular attraction.

The whole area including Veliko Tarnovo, Gabrovo, Lovech, Pleven and Vratsa is full of historical monuments, museums as these settlements have played a central role in the Bulgarian Renaissance and have helped preserving the Bulgarian culture over the centuries. So, most of the small towns are full of house-museums, traditional restaurants and hospitable people.

KARLOVO

The valley of roses – this is how they call Karlovo and the area and this is how it is popular abroad. It is also known for its traditional architecture, small museums and centers of crafts. Of course, the modern trends have now brought extreme sports and even meditation facilities to this area.

---
Copyright: 2008 Bulgarian Properties Ltd. All rights reserved. For further information or advice please contact us on tel.: +359 2 9 11 50 or e-mail: info@bulgarianproperties.com. The use of this article by third parties is allowed only with proper quotations of the source www.BulgarianProperties.com and the Author of the article. The data in this material has been collected by the Author and Bulgarian Properties Ltd. and is presented for information purposes only. We have made every effort to ensure the accuracy of the data. However, Bulgarian Properties Ltd. cannot be held responsible for loss or damage as a result of decisions made based on the information presented in this article.
© Bulgarian Properties Ltd. 2008.

read more articles