Do you have a property for sale in Emberli? Sell it with us!
Studio for sale in Emberli complex in Lozenets
Unfurnished studio apartment in na excellent development
This property is in
Emberli complex
Property features
Type of property: Apartments (various types), Studios
Total area: 66.83 m2 (net area: 56.45 m2 plus common parts: 10.38 m2)
Garden: no
Floor: 5
Condition: turn-key, unfurnished
Heating system: Air-conditioners
Air-conditioning system: Standard air-conditioner
Furnishing: Unfurnished
Type of building: New building
Ref. No.: BPS 1330-515
Location of the property/complex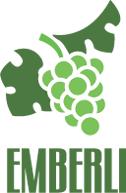 We offer You an unfurnished studio apartment for sale in an excellent seaside complex.
Ideal holiday home and superb resort facilities. еlegance, style, comfort and innovative but subtle design. Easy and affordable purchase with high investment potential.
This is Emberli - a landmark addition to the high quality tourism developments in the resort.
We are offering for sale a studio apartment in this lovely development. Located on the top 5th floor of the building, this apartment has total area of 66.83 sq.m, consisting of net living area 34.09 sq.m., common parts 10.38 sq.m. and a huge terrace of 22.36 sq.m., overlooking the quiet back yard of the complex with age–old trees. The apartment is comprising a living room with a kitchen, a shower/toilet and big balcony. Additionally (not included in the total area) is a huge terrace overlooking the quiet back side of the complex with age–old trees.The apartment is situated on 5th floor of the building and is for sale completely finished, but unfurnished. The property comes with wall lamps installed. The walls are plastered and painted with white latex paint.
Emberli is a gated development of 116 apartments and a complete range of integrated facilities.
Facilities and Services on site:
• 24-hour Reception and Guest Services;
• 24-hour on-site security video surveillance of the whole complex and the perimeter around it;
• Barrier at the entrance;
• Lobby area and Guest Lounge with sofas and tables;
• Indoor and outdoor platforms ensuring easy access to people with disabilities to the complex;
• Mini-market selling food, drinks and cosmetics;
• Beauty centre with cosmetic and hairdressing services.
• Stylish Mediterranean restaurant with open-air terraces. For more details read the text below;
• Open-air bar serving refreshing drinks and snacks;
• Pool bar;
• Outdoor swimming pool for adults with lounge chairs, sunshades and tables;
• Outdoor swimming pool for children;
• Landscaped gardens and green areas in the complex.
• Discreet music in the areas around the pool, on the terraces of the restaurant and the peace zone.
• Children's playground with swings and climbing equipment with a safety certificate and soft surface covered with rubber;
• Wonderful green areas and garden;
• Peace Zone close to the river with sofas, low tables and hammocks
• Open-air barbecue;
• Plenty of parking spaces with secure access; guarded parking lot.
• Effective flooring in the outside areas from high-quality colured concrete slabs, stamped concrete and fine stoneware tiles;
• Stylish wall around the development with in-built lighting.
• Effective and discreet lighting around the whole development, which doesn't not cause any inconvenience to the guests and creates an atmosphere of coziness;
• Wonderful landscaping of the development including landscaped parking spaces;
• Free wireless internet connect in the restaurant, the lobby, the open-air bar, around the pool and the peace zone.
Located in the new northern part of the resort, neighbouring a wooded copse and a small stream, Emberli lies just a short stroll from the wide sandy beach. This is the key development zone of the resort and features only brand new villas, small apartment complexes and modern family hotels, fully matching the style and ambience of Emberli. The new 2-storey shopping mall and all the restaurants, shops, cafe-bars and attractions of Lozonets are within easy walking distance.
Located some 60 km south of Bourgas (70 km from Bourgas International Airport), Lozenets is easily reachable in about 40-45 minutes on a new road, most of it a 4 lane carriageway. Following the extension of the Sofia-Bourgas motorway, the capital of Bulgaria will be less than 4 hours drive away.
More information about Studio for sale in Emberli complex in Lozenets:
Reference number: BPS 1330-515
This property is in: Emberli
Do you like this property? Recommend it to your friends!
NO COMMISSION FROM BUYER!
Price
€ 32,000
479 €/m2 Total area: 66.83 m2
DEFERRED PAYMENT Up to 3 years with 12% annual interest rate
Upon purchase there are additional costs
Important: Terms of payments
FOR MORE INFORMATION
Property ref: BPS 1330-515

Dimitar Valkanov
Office Burgas
5, Adam Mitskevitch Str., etrance B, fl. 2, office 2, Burgas 8000
Panoramic apartments with perfect location in Briz quarter
New residential building with Act 16 near metro station in Lyulin 2 quarter