08.03.2019 Housing Loans in Bulgaria with Strongest Growth from the Beginning of the Year Since 2009
Novinite.com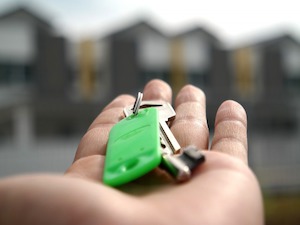 Housing and consumer loans on the Bulgarian market recorded the strongest start of the year since 2009. They reported the most serious growth in January 2019 compared to the last decade, according to the data of the Bulgarian National Bank (BNB), reports money.bg

For the first month of the year housing loans rose by 11.1%. By comparison, in January 2018 their growth was within 8.2 per cent. At the end of the first month of the year, new home loans amounted to a total of BGN 10.565 billion at a level of BGN 9.506 billion a year earlier. The growth of this category of loans did not exceed 10% , and last was above this limit in January 2009. At that time, it reached 35.1% on an annual basis, according to the BNB calculations. Only a year later the growth rate was only 8.6 percent, and between January 2014 and January 2016, housing credit shrank. It goes back to positive territory in 2017 when it rises by 1.8 per cent.

Earlier this year, even stronger growth was reported for consumer credit. BNB data show that at the end of January 2019 the increase in this category was 17.6% on an annual basis to a total of BGN 9.142 billion. At the end of December 2018 consumer loans increased by 17.7% at a level of 5.8% a year earlier. For the same period in the last decade, consumer lending has five years of negative territory. The largest decline was recorded in January 2016 when it was at the level of minus 3 per cent. On the other hand, in January 2009 it grew by 21.1% and a year later by 6.6%. In 2011 consumer loans started to contract. They stagnate in positive territory again in January 2017, rising by 2.8 per cent on an annual basis.

As far as household deposits are concerned, in January they grew 8.5 percent, with growth of 7.7 percent at the end of December. The total amount exceeds BGN 51.647 billion.

View our top properties in Sofia

View our top properties in beach resorts in Bulgaria

View our top properties in Ski Resorts in Bulgaria

View our offers for bulgarian countryside houses

Read more news

LATEST REGIONAL NEWS

Which are the Cheapest Cities to Visit in Europe?

19/March/2019
novinite.com

Sofia, Bucharest and Budapest are among the cities you can visit if you have a limited budget, according to an article by the low-cost Ryanair company.

The text highlights the advantages of these places and the exemplary prices for basic goods and services such as taxes, local beer, wine, coffee and food.

According to the authors Sofia is the perfect place for people... read more

it was a real pleasure to deal with Bulgarian Properties team. Very reliable, trustworthy and ...

When we bought our house in Bulgaria we were more than a little nervous, the staff at Bulgarian ...

Estoy muy agradecido a B.P. por su atencion de tenerme al tanto de sus propiedades estoy convencido ...
Terms of Use | Privacy Policy | Cookie Policy

All photos, texts, video clips, charts and banners on our website are property of our company or of our partners and are protected by the Copyright Act of the Republic of Bulgaria. Any unauthorized use of photos, texts, videos and other materials from our website by third parties will be subject to immediate claim on the part of the copyright owners. The information on our website is with information and advertising purposes. Alhtough we have made all efforts to provide accurate information, there may be some mistakes. For full and correct information is considered only the information received at the offices of Bulgarian Properties Ltd.