The Seaside Properties in 2018: End of the Price Drop and an Increased Interest
2018-10-08 | Polina Stoykova MRICS, Managing Director & Head of Research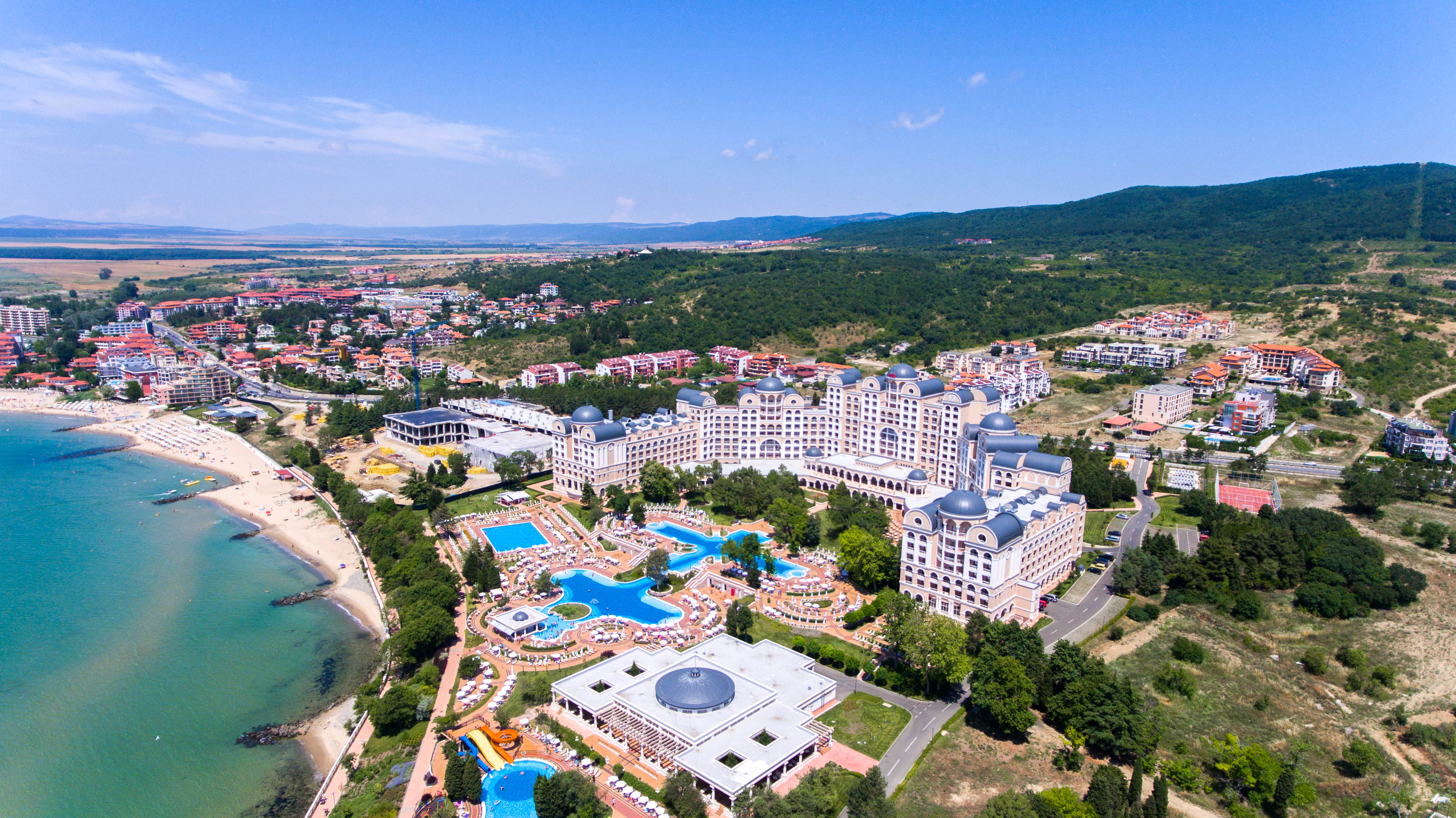 For 10 years now BULGARIAN PROPERTIES has been presenting you regular market reports as part of the complete service we offer to our clients! Today we have prepared a detailed report of the property markets in the major Bulgarian beach resorts.

Buying or selling property in Bulgaria, we are here to help you!

---

The holiday property markets in the Bulgarian beach resorts have gone through major changes over the past few years.

At present, the effects of the latest boom and downturn have already been overcome, and this segment of the property market has also entered into a positive development phase, albeit a lot under the dynamics of the big cities.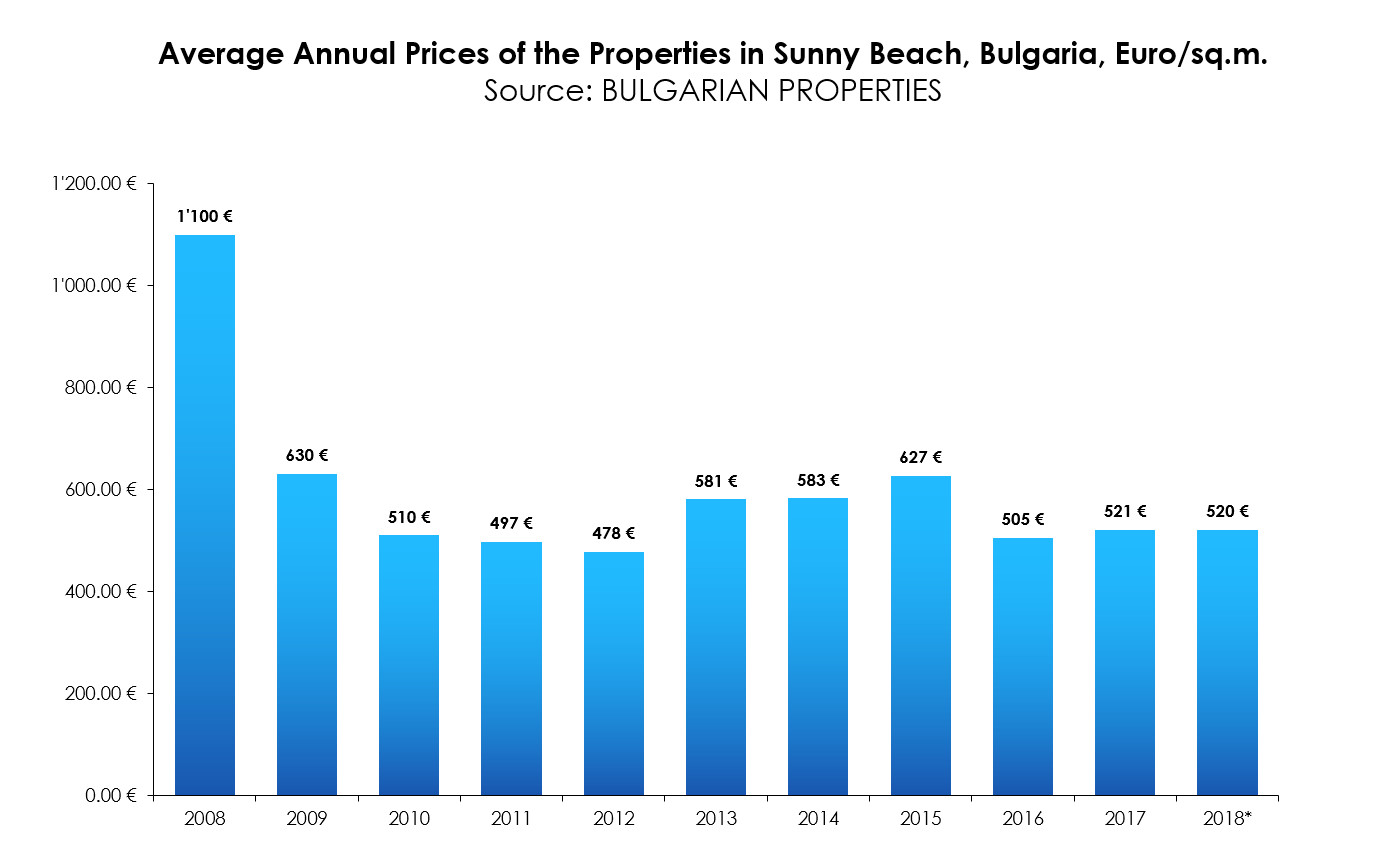 The positive thing this year is that for the first time since the withdrawal of the Russian buyers in 2014, we are witnessing a stop in the decline of the property prices. This is due to the increased interest, which has led to a sales growth. This growth is highest in the Sunny Beach area, where the property sales in Q3 rose with almost 30% compared to the same period of last year.

Without a noticeable change remains the market to the South of Burgas, where the properties are more expensive and the sales volumes are much smaller than those in Sunny Beach mega-resort. On the Northern Black Sea coast there is interest to Kavarna and Byala, but in general, the main demand is concentrated in the city of Varna.

Since mid-2017, Bulgarians have turned into the main group of buyers in the seaside resorts. At present, they account for about 50% of the buyers in the Sunny Beach area. The rest are buyers from a variety of nationalities, among which there is no dominant group. To the North, around Varna and to the South of Burgas the buyers are almost 100% Bulgarian.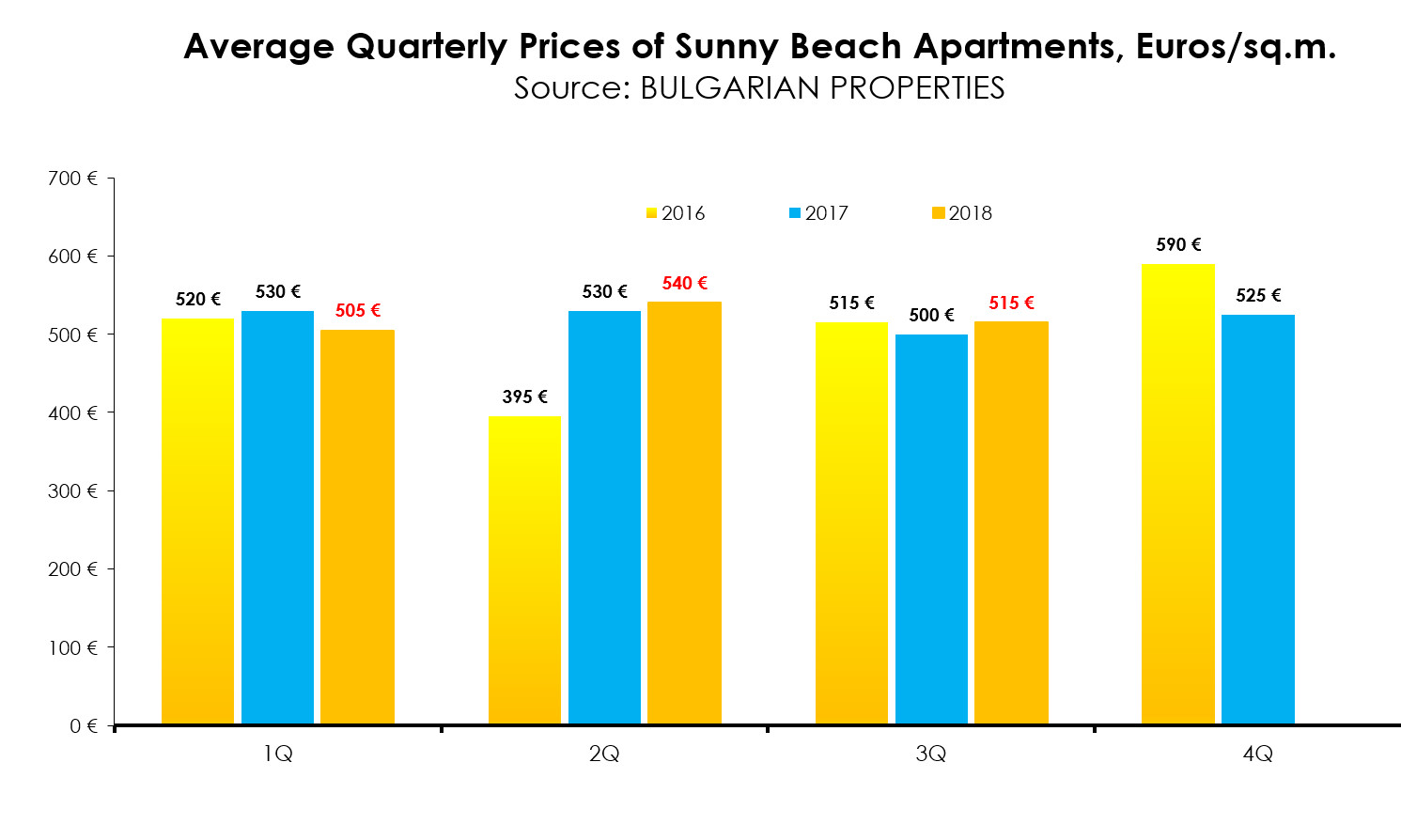 Sunny Beach

The average price in Sunny Beach in Q3 of 2018 according to BULGARIAN PROPERTIES was 515 Euro/sq.m. compared to 500 Euro/sq.m. during the same period in 2017. Overall, the average price remains unchanged in the last 2 years and this shows that the market is stable and balanced.

The average total purchase price of the apartments in Sunny Beach this year has seen a slight increase from 30,000 Euro in 2017 to 33,000 Euro in the first 9 months of 2018, due to more expensive purchases in first-line premium complexes where prices reach 800-900 Euro/sq.m.

The prices of the properties in Sunny Beach located 500-600 m away from the beach are currently starting from 300-350 Euro/sq.m. for unfurnished apartments and reach 500-550 Euro for fully-furnished apartments. This type of property attracts interest due to its proximity to the beach, lower prices, quiet complexes with private gardens and pools, and low maintenance fees.

There is also interest in the elite resort of Sveti Vlas. Deals are concluded there at prices from 650 to 1,000 Euro/sq.m.

Studios in the villages around Sunny Beach - Kosharitsa, Tankovo have been the hit of the season. Buyers are competing for homes at prices around 8,000-9,000 Euro, and everything that comes to the market within this price range is being bought literally for a few days. For those who prefer quiet holidays, the villages around the seaside resorts offer very good opportunities and attractive prices from 250 to 300 Euro/sq.m. for fully-furnished and equipped dwellings - prices that are well below the actual building cost. View properties under GBP 10,000

In summary, we can say that, based on the data BULGARIAN PROPERTIES has been collecting over the last 10 years, it is obvious that even during the global crisis from 2008 prices in Sunny Beach didnít fall below 480-490 Euro/sq.m. Presently, they are close to these historically lowest levels, and this is inevitably attracting interest.

Check out the properties in Sunny Beach and the region

The Northern and the Southern Coast

Generally, the demand in the resorts around Varna and to the South of Burgas is coming mainly from Bulgarians and their interest is directed towards Kavarna and Byala to the North and Chernomorets and Primorsko to the South.

The difference is in the prices - they are much lower to the North than to the South. The average price of the concluded deals in Kavarna is 320 Euro/sq.m, and on the Southern coast transactions were concluded at levels from 600 to 800 Euro/sq.m.

Check out our properties on the Northern Black Sea coast

Check out our properties in Sozopol region

Conclusions and perspectives

2018 gave a kind of a fresh restart to the property market in the Bulgarian beach resorts. The interest has revived, the group of potential buyers has expanded, and the Bulgarians buyers have become the most numerous among all - something not very typical for the holiday market which was dominated by foreign customers from the very beginning of its development. This positions the Bulgarian beach property market on a totally different basis and, combined with the development and upbringing of the resorts in their attempts to compete and attract more tourists, gives quite good prospects for their future development.

Currently, the Bulgarian seaside resorts offer excellent property opportunities at very attractive prices, the best prices in Europe, a great choice and the autumn season is particularly suited to find your holiday home.

Check out our top properties in the beach resorts

Selling property in Bulgaria? List it with us