NEWSLETTER
15.06.2010 Holiday Homes in Summer and Winter Resorts in Bulgaria – Buy when Everybody Is Selling! Prices from just 300 EUR/sq.m.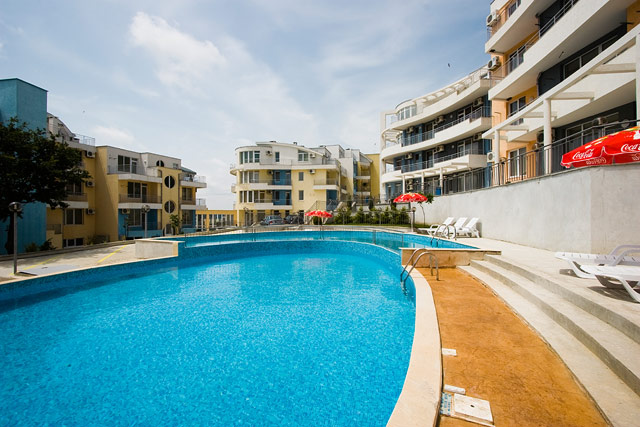 It is the
holiday home
sector that the crisis hit the most – in the last year prices there dropped significantly (sometimes by as much as 50%) and the demand decreased greatly.
The first half of 2010 was more successful for holiday properties compared to the same period in 2009 as the discounted prices once again attract the interest of buyers of various nationalities. Of course, we are far from reaching the number of deals we concluded before the crisis but still there are deals – now they are concluded at prices between 350 and 700 Euro/sq.m. These prices are in the lower price segment for the resorts along the seaside and in the
ski resort of Bansko
.
During the winter season we managed to realize three times more deals in
Bansko
than in 2009 – the most difficult year on the Bulgarian property market. Since March we have been witnessing an increased interest on the part of foreign buyers in properties along the Black Sea, which has been enhanced by the beginning of the summer season. Many of the potential clients combine their vacation in Bulgaria with a viewing trip and that is why the number of viewings has increased in the last few months.
Potential buyers of properties along the seaside and in
Bansko
are mainly interested in cheap apartments ranging from 25,000 to 40,000 Euro. There is also interest in luxurious Black Sea properties whose prices range between 80,000 and 130,000 Euro. The truly elite properties in Bulgaria (which are few on the background of those which are already built) will soon develop as a separate investment product. They will not be influenced by the general trends and fluctuations on the property market and will be one of the best investment options.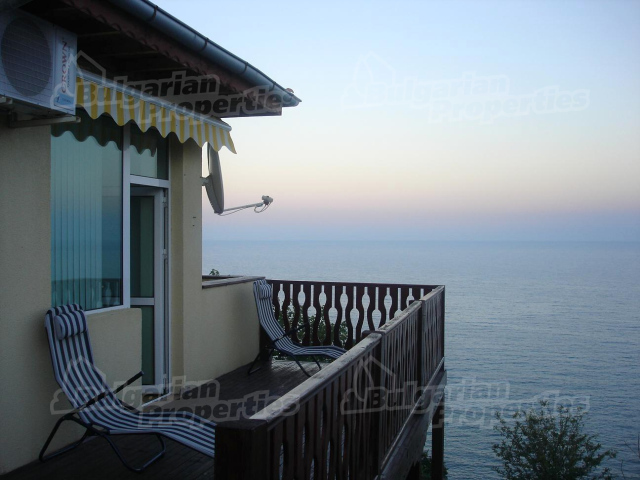 Meanwhile, the trend of foreign owners selling their seaside apartments continues as they are willing to announce attractive asking prices with the aim of selling fast. Since the beginning of 2010 many developers also decreased the prices of their seaside properties and there are already prices starting from 300 EUR/sq.m. for apartments in finished complexes. Most of those selling holiday homes agree to part with their properties at a very low price, as almost all of them are selling below the cost price of the development or below the price which they paid some years ago.
Owners of properties which are at the final stage of completion or are already completed are trying to sell the vacant apartments. Therefore, they have been offering bigger and bigger discounts since the beginning of 2010 because they understand there is no use waiting anymore. Many of them are ready to sell at cost price in order to finish those projects and move on. A number of development projects have been stopped in their initial phase due to lack of financing or market oversaturation.
There are even more projects with a plot and a construction permit that have been stopped. More and more such offers are offered on the market but there are no candidate investors for them as well due to the gloomy perspectives new construction is facing. There are no deals with off-plan properties as there are no potential buyers even for properties offered at very low prices. We have reasons to believe that there will be no deals with such types of properties in the next couple of years.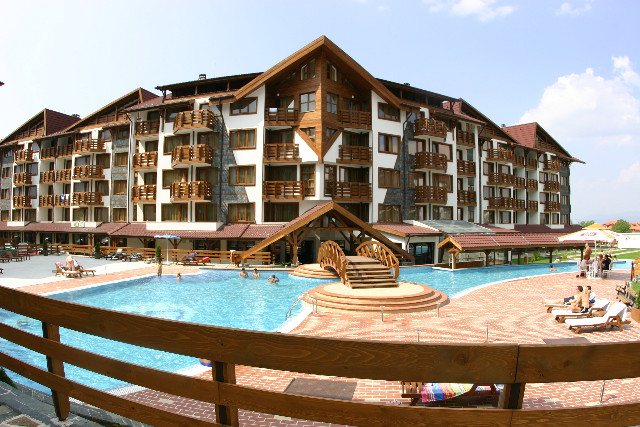 Our advice to buyers is when choosing a holiday home
to choose the development very carefully – it should be fully finished, with a good location and of excellent quality, it should be managed by a reputable property management company and should be rented out to tourists. It should also offer additional extras and facilities like pools, SPA centers, tennis courts and more.
Holiday homes on the Black Sea
Average asking prices in 2010*
Golden Sands
– 1200 EUR/sq.m.
Kranevo
– 600 EUR/sq.m.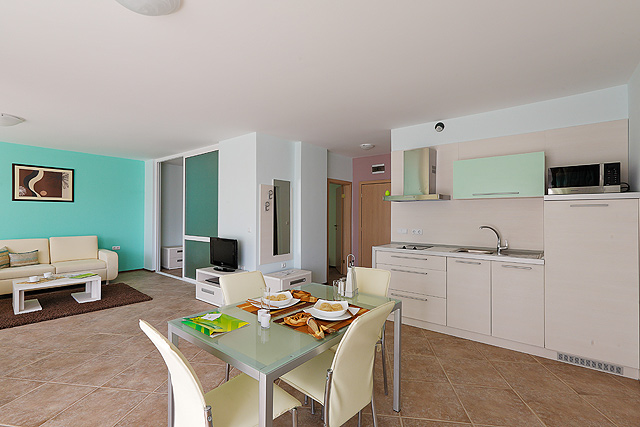 Balchik
– 700 EUR/sq.m.
Kavarna
– 600 EUR/sq.m.
Sveti Vlas
– 1200 EUR/sq.m.
Sunny Beach
– 700 EUR/sq.m.
Aheloy
– 800 EUR/sq.m.
Sozopol
– 1000 EUR/sq.m.
Lozenets
– 900 EUR/sq.m.
*
The lowest prices start from around 300 Euro per sq.m. However, in some places they can exceed 2,000 Euro per sq.m. Above are presented the average prices of mass supply.
The summer season in Bulgaria already started and with it – the most dynamic part of the year for seaside property deals. There is increased interest in purchasing properties along the Black Sea
mainly due to the decreased prices and to the wide choice of finished properties. BULGARIAN PROPERTIES also offer a great number of seaside properties for resale directly from developers. We offer the best bargain prices on the market!
Examples of deals with seaside properties which BULGARIAN PROPERTIES has concluded in the last 3 months:
•
Apartment in Golden Sands - 720 EUR/sq.m., furnished
•
Apartment in Golden Sands - 700 EUR/sq.m., furnished
•
Apartment in Kranevo - 380 EUR/sq.m., furnished
•
Apartment in Balchik – 380 EUR/sq.m., unfurnished
•
Apartment in Kavarna – 420 EUR/sq.m., furnished
•
Apartment in Sunny Beach – beachfront, 940 EUR/sq.m., furnished
•
Apartment in Sunny Beach – not beachfront, 730 EUR/sq.m., furnished
•
Apartment in Sunny Beach - 530 EUR/sq.m., 300 m from the beach, furnished
•
Apartment in Sunny Beach - 630 EUR/sq.m. – 400 m from the beach, furnished
Ski properties in Bansko
The property market in
Bansko
has been more dynamic since the summer of 2009 when a year after an almost non-existent market, prices dropped by about 50% and deals were concluded at about 650 EUR/sq.m. (the average price levels before the crisis being 1,300 – 1,500 EUR/sq.m.). The lowest prices in
Bansko
start from about 500 EUR/sq.m. for finished unfurnished apartments. The average budget for purchasing an
apartment in Bansko
is between 30,000 and 45,000 Euro. At the same time, buyers are also very demanding regarding the properties they buy and they evaluate carefully all details and features of the real estate, the complex and the facilities. They have a long list of requirements – starting with the bargain price (between 300 and 500 EUR/sq.m.), the good location, the high quality, the good property management and maintenance of the building and the option for renting out and generating an income from the investment.
---
Copyright: 2010 Bulgarian Properties Ltd. All rights reserved. For further information or advice please contact us on tel: +359 2 9 11 50 or e-mail: info@bulgarianproperties.com. The use of this article by third parties is allowed only with proper quotations of the source www.BulgarianProperties.com and the Author of the article. The data in this material has been collected by the Author and Bulgarian Properties Ltd. and is presented for information purposes only. We have made every effort to ensure the accuracy of the data. However, Bulgarian Properties Ltd. cannot be held responsible for loss or damage as a result of decisions made based on this article.
© Bulgarian Properties Ltd. 2010.