09.09.2008 Analysis of Bulgaria's 2008 Property Market
Mihail Chobanov, BULGARIAN PROPERTIES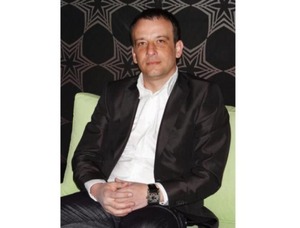 BULGARIAN PROPERTIES CEO Mihail Chobanov analyzes Bulgaria's 2008 property market.

Behind the numbers

This year the Gross National Product in the country is expected to once again exceed 6% which is proof of the ongoing positive development of the economy. The unemployment rate is about 5%, the pensions increase, people's incomes rise constantly. All these positive trends are proof that Bulgaria is going in the right direction. Of course, there are negative trends as well. There is high inflation rate as the main reasons for that are external like the rising prices of oil on the international markets, etc. Another reason for the high inflation is the rising income and the continuously increasing prices. However, Bulgaria is still the EU country with the lowest prices of services and real estate. The prices of services and of labor in Bulgaria have the potential to increase until they reach the levels in the other EU countries.

In the real estate sector the trend is the prices of city property, especially in the capital Sofia, to increase though with a slow rate. Properties bought off-plan a few years ago are now on the market again but already finished - this increases the supply and intensifies the competition between the developers who are trying to offer off-plan properties.

The prices in the middle market segment in the regional cities are not expected to fall but are not expected to increase greatly either. The demand in these cities is great, the number of young people moving from the smaller towns to the cities to work and live is high. The demand in Bulgaria's five biggest cities – Sofia, Plovdiv, Varna, Bourgas and Rousse is greatest and will continue to increase. It is also good to follow closely the development of a few other regional cities which are developing with a dynamic pace – like Stara Zagora and Blagoevgrad.
In other words the demand for ready homes is big but so is the supply therefore the prices are expected to stabilize themselves.
The market is already segmented and the expensive prestige properties will become even more expensive. The demand for such type of property is increasing and their prices will increase quite fast.

Regarding the holiday homes there are resorts in Bulgaria where their prices are still unrealistically high. The correction in the holiday home prices which started some time ago is already a fact and the prices started to stabilize themselves, they are now more affordable and justifiable. The English, who were the driver of the speculative increase of holiday home prices, are no longer as active as before. The mortgage crisis in the US and Western Europe cooled down the Bulgarian real estate market.

The number of off-plan sales decreased considerably and will continue to do so while the number of the ready properties has increased and the clients have a wide choice when looking to purchase a real estate. This is a good reason for the building companies to place emphasis on the quality and not only on the price. Those companies who counted on financing up to 90% of their projects by selling off-plan properties find it more and more difficult to remain on the market and it is only the larger players who are financially stable or can count on long-term financing that survive. In the last year the cost price in the construction sector increased by 30% and real estate prices became stable. The prices of the regulated plots of land in the bigger cities have also increased. That is why the builders cannot make speculative sales anymore, now their profit is between 10 and 20% which is acceptable.

What clients look for and what they find

The clients look for quality, good location, amenities and, of course, for a lucrative price, i.e. each client looks for a good deal. All this imposes the offering of a product that is of a better quality in order to satisfy the ever growing needs of the clients. In the future those clients looking for a better deal will be offered a product that is of better quality.

The connection between prices and quality

It can definitely be said that the increased property prices correspond to an increased quality and better services. What one can notice is that the number of new buildings with higher quality of construction and finishing works increases. Now one can see more often modern buildings with interesting architecture, luxuriously finished and offering a number of extras. In the last few years Bulgaria witnessed great progress in the construction sphere – the materials used are of higher quality and new technologies are being implemented which inevitably leads to more expensive homes but the bottom line is that the client can expect a much better product. Indisputably, good quality is a function of price – the more money the client is ready to pay the better quality they will get.

What is good is that the number of clients who are interested in the additional amenities and extras offered increases. Most gated developments offer a swimming pool, landscaped areas, playgrounds, restaurants, shops, etc. Naturally, all this requires the payment of an additional management fee which Bulgarians are not used to paying. However, seeing that the amenities in these developments and the services offered are very good they become more willing to pay the fee. Many of the homes in these developments are bought exactly because of the extras they offer.

Nowadays, the presence of a professional property management company is a compulsory requirement on the part of the buyers when choosing a property in a development. This is also the case for those clients who buy for investment purposes and expect to receive income from their properties.

What the average Bulgarian can afford to buy

In principle, it is difficult to buy a property with a monthly family income of 1,500 BGN (about 750 Euro) but it all depends on the price and the location. After making the calculations the conclusion is that a family with such an income can afford a property at the price of 55,000 - 60,000 Euro.
It turns out that to be able to afford a newly-constructed property the average Bulgarian family must have a monthly income of at least 2,000 BGN. What is good news is that more and more employers periodically increase the salaries of their good employees and this will allow more families to buy a new home.

An interesting trend that has been witnessed lately is that more and more Bulgarians are buying rural property. Most often than not they live in the big cities and look for a getaway close to their place of residence. An important condition here is the access to the rural property to be easy and fast. Those Bulgarians who buy rural property with the aim of creating a holiday home for them and their families are quite exacting and invest only in villages which are unique and are surrounded by exceptional nature.

The number of Bulgarians buying holiday property is also increasing but they usually buy the cheapest offers. They usually look for offers at about 600 Euro/sq.m.
The prices of city property are much higher than those in the resorts. 1,000 Euro/sq.m. in Sofia is an average price while for property at the seaside this price can buy a real estate that is quite luxurious.

The potential of the market from the point of view of the foreign investor

The real estate market still has investment potential in various areas. However, the clients looking to invest must be cautious and are strongly advised to use the services of professional real estate agents so that they would be advised in the right direction.
The property market has many niches for which the right moment to invest has come. But the client who wants to take that step must be sure they will be consulted by an expert.

The foreign buyers are advised to be very careful about who they buy from and what they buy and whether the property is offered with property management and rent-out services. There are still many agencies on the market that will make you a lot of promises they will not keep. Look for big developers and real estate agencies with a good reputation because they are to be trusted.


View our hot offers


TOP PUBLISHED OFFER
TOP SOLD OFFER
read more newsletters
I dealt with your Borovets office, and the young lady (Bilyana Bodanova) who showed my friend and I ...
I would just like to say a massive thanks to Maria and Orlin for there help and understanding. They ...
We would like to thank sincerely Iva from the Bulgrian Property Plovdiv office for her absolute ...
Terms of Use | Privacy Policy | Cookie Policy

All photos, texts, video clips, charts and banners on our website are property of our company or of our partners and are protected by the Copyright Act of the Republic of Bulgaria. Any unauthorized use of photos, texts, videos and other materials from our website by third parties will be subject to immediate claim on the part of the copyright owners. The information on our website is with information and advertising purposes. Alhtough we have made all efforts to provide accurate information, there may be some mistakes. For full and correct information is considered only the information received at the offices of Bulgarian Properties Ltd.